A little over two years ago, the world was quite different. Everything, ranging from interviews to press conferences, was conducted virtually. The NHL season was shortened to just 56 games. Then Pittsburgh Penguins general manager Jim Rutherford suddenly resigned amid an ongoing season, leaving the organization and an entire city in utter shock and disarray.
Scrambling to find a replacement, options were scarce and harder to come by when attempting to hire mid-season. Met with genuine displeasure and disapproval amongst Penguins faithful from the get-go, GM Ron Hextall and president of hockey operations Brian Burke spearheaded what would be a catastrophic downfall of a once revered and well-respected hockey franchise.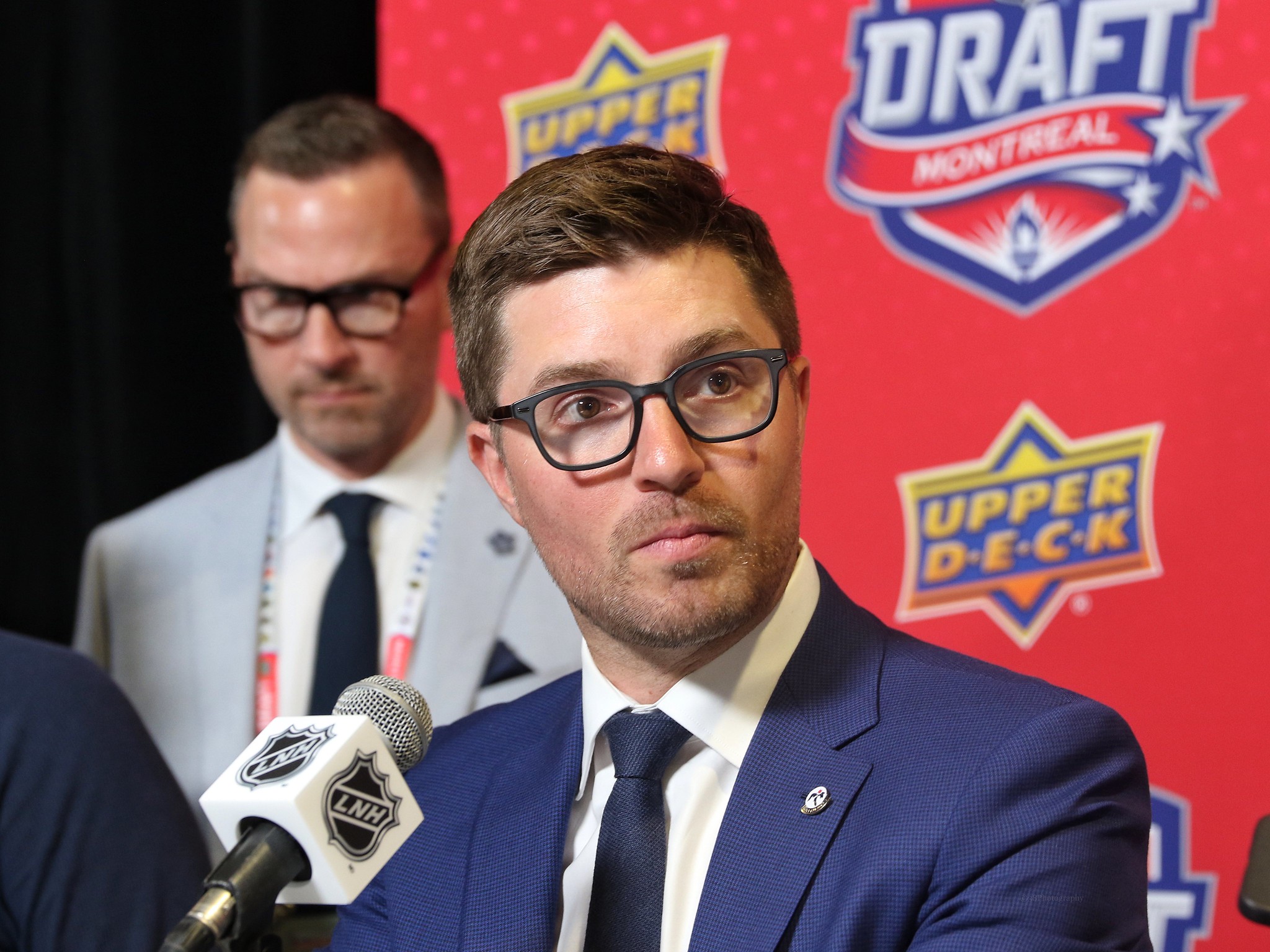 The fallout was rather ugly. The consequences were significant, and the damage had already been done. As if daylight never knew night skies, both Hextall and Burke were gone within hours after what had been an epic late-season collapse. Interestingly enough, fans had been done with the previous regime for quite some time through their passionate yet brutally honest "fire Hextall" chants heard all throughout media circles and PPG Paints Arena during games. What was now left were ruins of bloated contracts, immovable salary cap hits, an aging roster, a depleted lineup, and a much slower team.
What Landing Dubas Looked Like Up Close
Dave Beeston, Fenway Sports Group Executive, contributed to an extensive yet also longly drawn-out search for the next GM and president of hockey operations. Many candidates were interviewed and considered, but one stood out among all of them, and that indeed was Kyle Dubas. Recently coming out of a messy and unexpected divorce with the Toronto Maple Leafs' front office, Dubas practically put the Penguins search on hold when he became available.

As rumors swirled, the expectation amongst Pittsburgh outlets was that Dubas would become GM. As it turns out, last week's news and introductory press conference proved otherwise, but with a slight caveat. He'll possess a lot of power and influence over all hockey decision-making and transactions and also act as an interim until he solidifies the next guy.
This will transpire in one of two ways: Dubas either poaches from his network or proceeds with the current crop of interviewees who are awaiting the final word. Needless to say, Kyle now sits in the driver's seat, something he wasn't fully capable of doing under Maple Leafs president of hockey ops Brendan Shanahan and MLSE, their ownership group.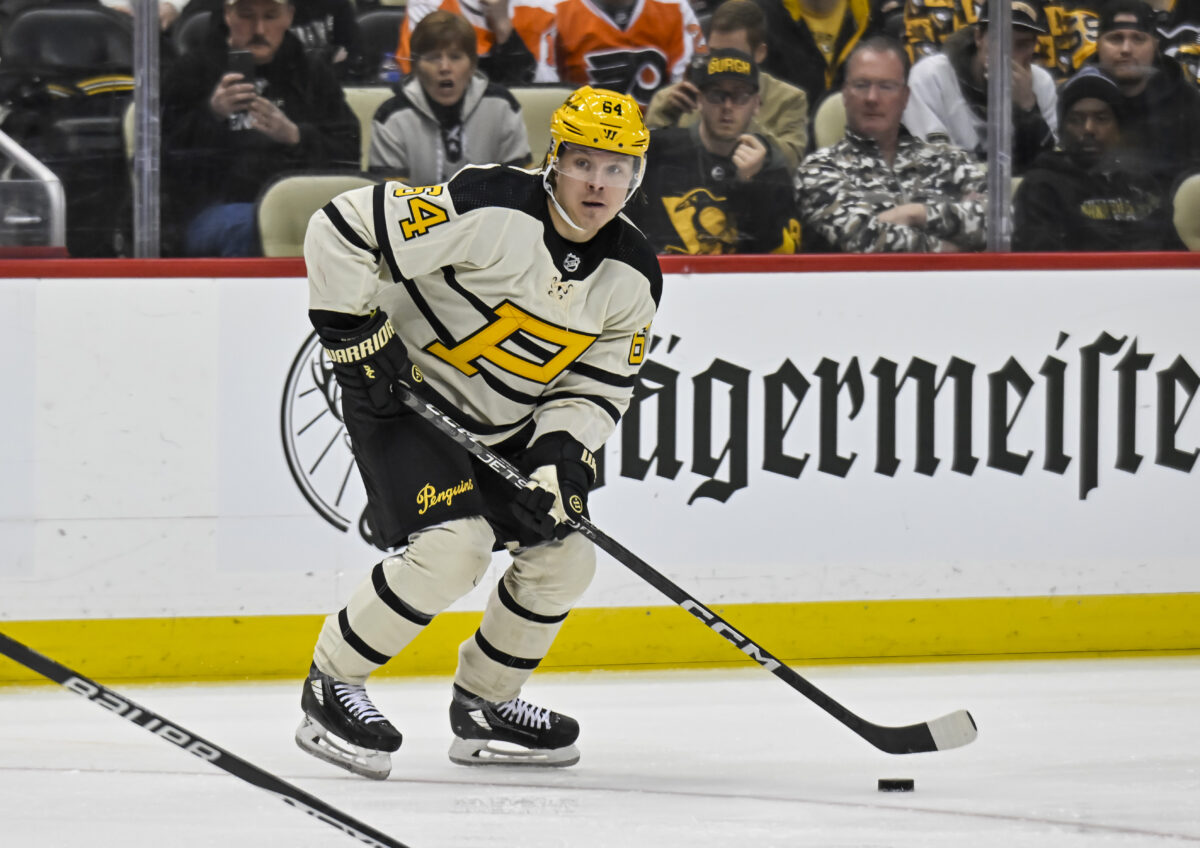 Just hours later, the front office at PPG Paints Arena was already starting to take shape, as Dubas had fired several employees, formerly of Hextall. It won't take one day or one night to fix the mess left behind, but work is underway in reshaping the franchise for the better. Moving forward, there will be plenty of decisions to make on the current roster.
---
Latest News & Highlights
---
For starters, what will Dubas do with the contracts of Mikael Granlund, Jeff Petry, and Jeff Carter? In net, is Tristan Jarry worth extending, or do they other pursue goalies on the market such as Connor Hellebuyck? What will the bottom-6 forward group look like in July, and what are they aiming for attribute-wise besides speed and youth? With $20 million in cap space to spend soon, will Pittsburgh be active in free agency? Who will they re-sign? There are more questions than answers at this point, but that will all change in the coming weeks.
Just How Different Will Pittsburgh Look By July 1?
One thing we know with certainty is this team will look drastically different when training camp rolls around. If this were Hextall, it's rather unlikely that anything would've changed, let alone his philosophy itself. With that in mind, Dubas brings a very forward-thinking, aggressive, and analytically driven approach, something this club lacked for the longest time. Despite Ray Shero and Rutherford being very successful in hoisting the Stanley Cup, neither were new school and analytical in their managerial styles. It's also why fans grew tired of them, especially in their later years. A change was needed, and having a new ownership group that prioritizes such is ideal.
How then will Dubas return the Penguins back to the promised land? After a season filled with futility and shocking mediocrity, we should expect him to focus most on these particular areas: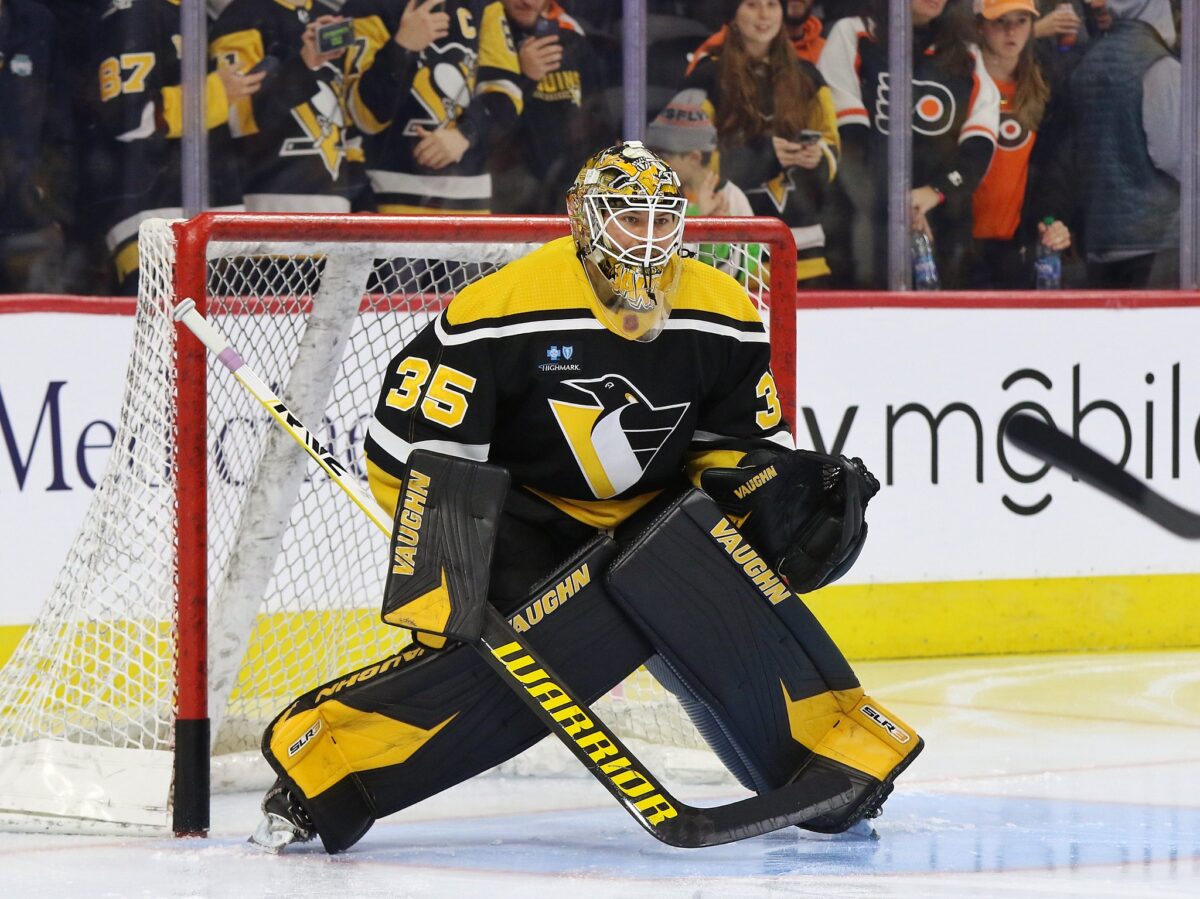 Youth and Speed: it was clear there was very little of these two needed to compete with the postseason giants. They boast one of the oldest and slowest lineups in the entire league. This must change quickly, given Sidney Crosby, Evgeni Malkin, and Kris Letang all are 35 or older.
Deeper Forward Depth: outside of the top-6 forward groups, the rest of them were essentially irrelevant and almost missing at times. Hardly any contribution came on a consistent basis, and this forced the wrong hand on head coach Mike Sullivan as he had little to no options to work with.
Stronger Blue Line: surely, goaltending was also problematic, but average at best defensive pairings led to a sharp decline in limiting turnovers, breakdowns, odd-man rushes, and breakaways. Letang, Marcus Pettersson, and Pierre Olivier-Joseph are solid pieces, but there's not much else to follow.
Elite Goaltending: this one is a doozy, knowing Tristan Jarry is a pending unrestricted free agent lacking playoff-caliber performance and Casey DeSmith is getting up there in age and also proved just how volatile he is as a backup. Franchise goaltenders are harder to come by, just like a franchise quarterback. There will be names out there, such as John Gibson, Hellebuyck and Frederik Andersen awaiting new homes.
Related: 3 Free-Agent Destinations for Maple Leafs' Ryan O'Reilly
All that aside, there is now great optimism surrounding the Penguins as they embark on a new era. Dubas was the top target for Fenway Sports Group, and they got their guy with no questions asked. As the offseason moves along, we shall see what happens under new leadership. The times are exciting again in Steel City, and now we wait for what's next. The NHL Draft will be taking place June 28-29 in Nashville, while free agency officially opens up on July 1 at 12 pm Eastern time. Your move, Kyle Dubas. The chess game has begun in due time for Pittsburgh's changing of the guard.
---
---