Slovakia followed up its impressive 9-2 win against Germany with a strong effort against the Americans. Although Team USA went on to in the game 6-3, the box score doesn't tell most of the story.
Scrappy & Fearless Slovak Play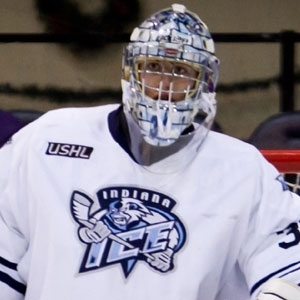 Team Slovakia may have been the decided underdog, but you wouldn't know it by their mentality. Right from the first puck drop, the Slovaks were aggressive and relentless on the forecheck, and were awarded their first opportunity by forcing a turnover from USA defenseman Ian McGoshen minutes into the game.
Throughout the first period the Slovaks remained fearless and tenacious. "We've had a good start to the tournament, but we can be better," said Slovakia forward Stanislav Horansky. "We are a good, confident team. This team has very big potential."
The Slovakians rode their hard-fought effort all the way to the middle of the third period, before Team USA pulled ahead with three consecutive goals. The Americans although pushed back on their heels at times never panicked.
"One of our biggest lessons from last year was to be even keel all the time," said USA goaltender Jon Gillies. "Never too high. Never too low. I tried to relay that to my teammates after [Slovakia's] second goal."
Team Slovakia's attacking style was rewarded with a number of power play opportunities. Special teams would be another big story in this one.
Special Teams
Unfortunately for Slovakia they were unable to convert on their opportunities in the opening frame, while the Americans were. After killing off their first two penalties, Team USA got two chances of their own late in the first period.
Jack Eichel cashed in with just over three minutes to go, to score his first career goal at World Juniors. Then right before time expired, Daniel O'Regan scored USA's second power play goal.
"We were happy the way we executed our power play," said Eichel. "Special teams can be a big weapon in a tournament like this."
In the second, Team USA struck yet again on the power play, making them 5-6 in the tournament at that point. However, the Americans undisciplined play caught up to them, as Slovakia was able to convert on two power plays of its own to pull within one, meaning that the games first five goals were scored on the power play.
USA Must Clean Up Play
Team USA's lack of discipline is one aspect of their game they must reform, if they hope to defend their title. The Americans committed six penalties, which kept them in trouble most of the game.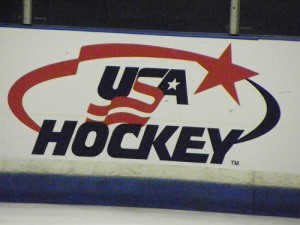 Eichel believes Team USA's penalty problem cab easily be remedied. "We have to keep moving our feet. Try not to take stick penalties. [Head coach Don Lucia] likes when we play physical; we just have to play smart."
Other areas of the game also needs to be improved. They had a number of breakdowns, poor turnovers and made several ill-advised passes. A number of these errors were covered up by Gillies superb play in net.
"I was just trying to keep my team in the game and fortunately we were able to come through in the end," said Gillies. "The guys in front of me have been phenomenal, so if there was going to be a breakdown, I wanted to make sure I was going to be there."
As the tournament rolls on, stayed tuned here and follow me on Twitter to stay up to date. I'll be on the ground in Malmö for the duration of the tournament providing all of the latest news and analysis.