Ralph Waldo Emerson once wrote: "Do not go where the path may lead, go instead where there is no path and leave a trail."
For some, finding that pathway isn't always easy to come by. For Kevin Porter, it took a while before he recognized what road he needed to take.
Born in Kitchener, Porter (already an EMS worker) became a firefighter in 2003 for the city of Brampton. He pursued a career as a paramedic after losing his mother in a construction accident in 1992 when he was 16.
While helping others certainly made sense to Porter, the game of hockey always had a place in his heart. Through the early 2000's, he played shinny with the fire department and continued to maintain his passion for the sport.
But it was a moment in 2010 that changed Porter's life forever – or rather placed him on another path. Along with giving him a new goal in life, it allowed him to pave the road for others interested in a career in hockey to follow in his footsteps.
A Near Death Experience
It was a Sunday morning – November 10, 2010 to be exact – when Porter was working out on the treadmill. He received a call for smoke in the area and responded like he would any other emergency.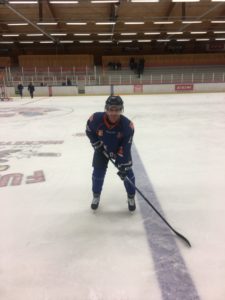 He approached the house, alongside his partner Todd who was the nozzle man on the pumper, and as they reached the call they found the house engulfed in flames. The two entered the residence only to find the door frame was also covered in flames.
Porter explained that he entered the house on his knees – trying to stay low to the ground. The problem, however, was the ceramic flooring that awaited the two firefighters.
"I can only describe it as if you were standing on a floatation device in the pool and someone knocks it out from under you," said Porter during a FaceTime interview.
The house was a marijuana grow op and it was the basement that caught fire.
You see, for those who don't know, ceramic flooring doesn't exactly allow you to feel the heat through it. When Porter entered the room, all that was holding the floor up was mesh overlay. When the two firefighters worked their way into the room, a trap awaited them. The floor collapsed beneath them and the two firefighters nearly fell to their death.
Porter fell about 12 feet to the basement floor – Todd falling on top of him. While the fall took less than a second, Porter said there were a number of thoughts that ran rampant through his mind.
"I can't even describe the thoughts," he said thinking back to the incident. "Life literally flashes before you."
Porter was rushed to the hospital on a backboard following the fall and that is when his life took a turn.
Heading Down a Different Path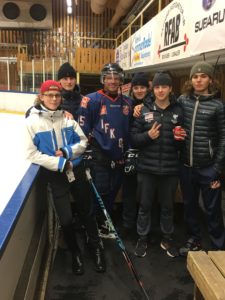 His girlfriend at the time, Ashley, was just headed home from working a night shift at the hospital. When she received the news that Porter had been taken to the hospital, she returned to stay with him.
"That's how I knew she was the one," Porter joked. "She was a keeper."
He later married Ashley in 2014.
But following the incident, Porter also took a closer look at his professional life. While being an emergency worker was something he liked doing, he knew he got lucky once and didn't want to give luck another go.
So, Porter laced up his skates again and fought his way back into game shape – something doctors told him might never happen again. He attended Toledo Walleye camps (the ECHL affiliate of the Detroit Red Wings) followed by the Brampton Beast camp in 2012-13 (affiliate for Montreal Canadiens).
Following his stint at the Beast's camp, the club's head coach (at the time) Mark DeSantis offered Porter the opportunity to be a call-up if the team had any injuries. For him, in that moment, it was as good as making the team. He achieved his first goal.
But for Porter, it wasn't enough.
"If you asked my wife, she'd tell you that I'm never happy," he said. "It's not that I'm not happy. I'm just striving to do something else. I'm never content."
While not much came of that opportunity, Porter wasn't going to let that stop him from getting back into the game of hockey.
He rented time at the MasterCard Centre in Mississauga – where the Toronto Maple Leafs practice – and continued to train whenever and however he could. He started working with a group called Journey to Excel, training with Adrian Lomonaco (Jennifer Botterill's husband). He worked with Porter on his skating and endurance.
"I would go during the day and after work," said Porter. "I was doing that for three years. I would rent the ice and skate on my own, you know, working on all kinds of skills. I didn't want all the hard work to go to waste over the summer."
During that time, Porter wasn't playing with any organized team. From time to time he'd see Leafs' GM Lou Lamoriello walking around the MasterCard Centre. While he didn't say anything, Porter would just bury his head and work harder – sometimes for closer to an hour and a half.
Family, Motivation and the Road to Sweden
You see, Porter knew he was fortunate. After all, he had the opportunity to train in one of hockey's meccas – that being Toronto. But he also had a family that was willing to support his dream of playing professional hockey.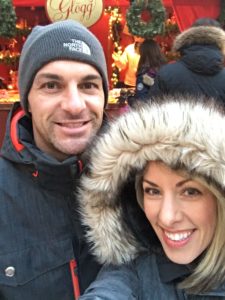 His wife understood the importance of the game in his life. Part of that included travelling with him on the road from time to time.
"I'd drag her out to Redding, San Francisco, New York City," he said. "I couldn't have done it without her. I got home late during the summer – around 10 most nights and hockey isn't a cheap sport. I had to pay for equipment and sticks. But we went through the journey together."
While family played a big role in Porter's pursuit of his dream, it wasn't always the ones close to him that motivated his development.
See, Porter's focus was playing the game. When it came to finding a team to play with, that wasn't his strong suit. Early on, Porter had a run in with NHL super agent Don Meehan at a Leafs game. While he was looking for an agent to help his cause, Porter knew that it wouldn't be easy.
"I wouldn't be easy as a nobody," he said. "I wasn't making anyone money at that point."
But, that didn't stop him from approaching the big-named agent.
"I told Ashley, who was my fiancée at the time, that I was going to the washroom," said Porter. "I asked Don for a minute of his time. He basically told me that I would never make it as a pro player based solely on my age. He asked me about coaching, and I told him that I would think about it when I was done playing."
Porter was certainly disappointed by what Meehan had to say, but he never did anything out of spite. Instead, he told himself that Meehan had no idea who he was and used it as a motivator to get to where he wanted to be.
Having fun training @MapleLeafs pad, back at it today. 2 weeks to go 🇸🇪 🙏🏽 Never Quit… #Grinder #Drive #Keepgoing #Spider pic.twitter.com/x4EHDw8Z71

— Kevin Porter (@KevinPorter10) September 22, 2016
In September 2016, Porter's dream became reality. He signed a one-year deal with IFK Ore in Sweden. The team is part of Sweden's third tier league (Division 1) and they play in Group C.
Porter became the second Canadian on the team and the oldest player on IFK Ore. He played seven games for the Swedish club who finished 2-11-0-2 in 15 games. Porter finished the season with two goals and 14 penalty minutes in seven games. But now he knew what it was like to play professional hockey.
Sweden's Rookie
At 41, he became one of the older rookies in recent memory. Like he would in any dressing room, Porter understood that he was first-year player and therefore had to abide by the rules.
"I'm the new guy. I don't run the radio. There's a lot of parallels between fire service and hockey," he said. "As a new firefighter, you have two ears and one mouth. You listen twice as much as you speak."
Porter was the first one on the ice and the last off of it. He picked up the pucks after practice and did his best to listen to the coach – which sometimes got difficult with the language barrier. However, Porter found his go-to guys and quickly caught on to the gist of what drills the coach was running.
In Sweden, it was a different game. Along with the size of the ice, there was more passing and the ice was a lot softer which forced Porter to adapt when it came to skating. In Canada, Porter was used to a north-south game. It was much faster. In Sweden, it was a north-west-east-south type of game. A lot of times, players circled twice before even breaking out of their own zone. It wasn't as physical – something Porter wasn't used to – and the pace of the game was much different.
Still, Porter played his seven games for the Swedish club, and added professional hockey player to his continuously growing resume.
Now, he's back in Canada with the Swedish season completed. He's back to training in the Greater Toronto Area and not giving up on getting back into hockey.
Am work @TorontoMarlies rink. Home from season in 🇸🇪. Hoping 2 get shot somewhere close 2 home #details #attitude #prepare #grit pic.twitter.com/LH1YJEKDVk

— Kevin Porter (@KevinPorter10) February 4, 2017
When asked what was next, Porter wasn't ready to give up on his hockey dream.
"I'm never content," said Porter. "There are several levels of pro in Sweden – more places to play than in North America. But I'm definitely not finished."
Coaching is definitely a step that Porter would consider down the road, but playing is still the forefront of his checklist. At the same time, Porter will always give advice to those looking to follow in his footsteps. The key? Don't shy away from criticism.
"Be brutally honest with yourself and what you need to work on," he said. "Seek good advice from people who know what they're talking about. Ask yourself if you're willing to put the work and time in to improve. You have to be obsessed with your end goal – eat, sleep and breathe it."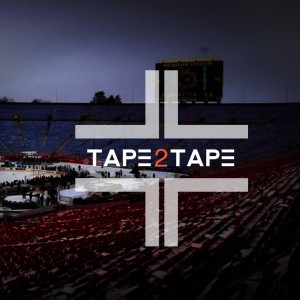 Have some thoughts about the column? Let me know on Twitter at @AndrewGForbes or @Tape2TapeTHW.
Tape2Tape is a column looking at some of the biggest stories from around the world of hockey. Discussing different topics, it focuses on delivering some opinion to hockey's biggest fans. Whether you agree or disagree, we would love to hear your thoughts.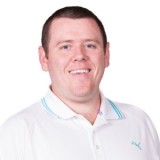 Andrew is in his 8th year reporting for The Hockey Writers covering the Toronto Maple Leafs. He began his broadcasting with CBC's Hockey Night in Canada team as well as being part of their coverage of the 2014 Winter Olympic Games in Sochi. He's the former play-by-play voice of the London Jr. Knights for Rogers TV and currently hosts the Sticks in the 6ix podcast. You can follow him on Twitter at @AndrewGForbes.