The date was June 25th, 2010, a day in which the Staples Center in Los Angeles, California, was jam-packed with young, hopeful hockey players from all around the world eager to fulfill their childhood dream of being drafted into the NHL.
On this day, the first round of the annual Entry Draft was completed, with 30 young prospects hearing their names called. For other hopefuls, particularly those not expected to be drafted in the first round, it meant another, painstaking night would have to pass before being selected by an NHL franchise.
However, one of, if not the most controversial talking point leading up to the incredible spectacle which is the Draft, was settled early on during that fateful Friday night.
Taylor or Tyler?
It was a heated debate which raged throughout hockey discourse during the 2009-10 season leading up to the Draft, and one which still continues on an incredible five years later. So, with both Taylor Hall and Tyler Seguin both arguably at the top of their respective games, let's take a look at the past five seasons and attempt to determine whether the Edmonton Oilers selected the top player available in the 2010 Entry Draft, or whether they missed out once again.
2010-11: A Tale of Two Transitions
Following the draft, both Hall and Seguin made the immediate jump to the NHL at the age of 19.
Expectations were arguably higher for Hall than Seguin, who had been a standout with the Windsor Spitfires of the Ontario Hockey League, leading them to two consecutive OHL and Memorial Cup Championships. In each tournament, in back to back years, Hall was named the MVP, the first player to do so in CHL history.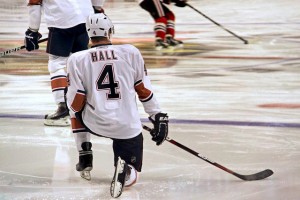 In his first season with the Oilers, who were in desperate need of a savior, Hall played 65 games, scoring 22 goals and 42 points, leading the team in goal scoring and finishing second in points, all in all a solid rookie season.
On the other hand, Tyler Seguin was by no means chopped liver at second overall.
In two seasons with the Plymouth Whalers, Seguin was an offensive force, yet was not as 'flashy' as Hall in doing so. As a result Seguin seemingly flew under the radar before bursting onto the scene in 2009-10, scoring 48 goals and 106 points, an effort which tied him with Hall for the OHL points total lead.
In Seguin's first season in the NHL, he found himself within an incredibly deep roster with the Boston Bruins, one which would ultimately go on to capture the Stanley Cup.
After a regular season which failed to live up to expectations, with Seguin scoring just 11 goals and 22 points, he became a key playoff contributor, scoring three goals and seven points in 13 games.
Year End Individual Edge: Taylor Hall
2011-12: Establishing Dominance
In the sophomore seasons of both Hall and Seguin's careers, both young men continued to progress at the NHL level.
In Edmonton, Hall was enjoying a highly successful season, yet had it cut short due to injury, as a shoulder issue required major surgery, forcing Hall to miss the final 21 games of the Oilers season. However, in his 61 games played, Hall set a new career-high in goals scored with 27, as well as in points with 53.
Meanwhile in Boston, Seguin exploded offensively, almost instantly becoming one of the League's most dangerous offensive players. Over 81 games with the Bruins in 2011-12, Seguin netted a solid 29 goals and 67 points, both totals which led his team. Unfortunately for Seguin, the Bruins could not repeat their prior post-season success, and were eliminated in the first round.
Year End Individual Edge: Tyler Seguin
2012-13: Fragmented Seasons
In 2012-13, the NHL endured a lock-out shortened, 48 game season. Despite the unfortunate situation surrounding the League, both Hall and Seguin continued to progress in the respective careers.
Hall, however, had a much more successful season that Seguin, scoring 16 goals and 50 points in just 45 games played, marking the first time Hall had ever eclipsed a point per game pace in his offensive production. In doing so Hall finished ninth overall in the NHL in scoring.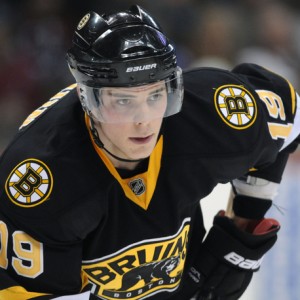 For Seguin, despite a strong season, his production had failed to increase as dramatically as Hall's. In his 48 games played, Seguin scored 16 goals, yet managed to put together a mere 32 points on the season, failing to lead his team in any major offensive category. Seguin's struggles continued into the post-season as the Bruins went on yet another Cup run. Despite playing in 22 playoff games, Seguin scored just one goal and seven assists, leaving much to be desired.
A few months later in July, with apparent off-ice issues arising, the Bruins packaged Seguin off to the Dallas Stars, giving up quite quickly on an incredible young talent for a relatively fair return.
Year End Individual Edge: Taylor Hall
2013-14: Emerging Stars
In 2013-14, the fourth season of Hall and Seguin's young career's, both players enjoyed their most successful campaigns to date, reaching new career highs in multiple offensive categories.
For Hall, his 75 games played on the year was a new career high, as he was able to play an entire NHL season for the first time without missing considerable time due to significant injury. In doing so, Hall tied his career high in goals with 27, while his 53 assists produced a grand total of 80 points, good for first on the Oilers and sixth overall in the NHL.
In Dallas, Seguin enjoyed a similarly successful season, and one which was quite arguably superior to that of Hall. Over his 80 games played, Seguin eclipsed the point per game mark with an incredible 37 goals and 84 points, both new career highs. In all, Seguin's points total was good for fourth best in the League, so too was his rank in shots on goal, firing 294 pucks on net.
2013-14 was an incredible year for both Hall and Seguin, as both players reached new, elite heights in their personal games, becoming star players within the NHL in the process.
Year End Individual Edge: Tie
2014-15: The Tale of Two Seasons
Following two incredible showings by both Hall and Seguin in 2013-14, the 2014-15 season went two separate ways for the young superstars.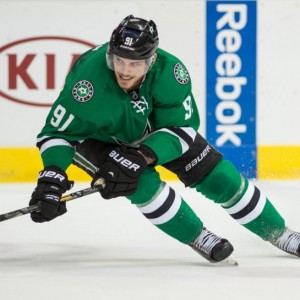 In Dallas, Seguin continued to illustrate his dominance in the League, netting another 37 goals, the fifth most in the NHL, alongside 77 points. In doing so, Seguin, alongside equally skilled teammate Jamie Benn, became one of the most daunting duos in the NHL, as the two combined for an incredible 72 goals and 164 points, illustrating their incredible chemistry and determination.
In Edmonton however, the injury bug returned to bite Hall, forcing him to miss a total of 29 games, the most significant stretch of which effectively ended his season due to a fractured ankle. As a result, Hall played in just 53 games, during which he netted a mere 14 goals and 38 points, a significantly declined offensive production in comparison to just a year prior.
Hall's frequent injuries led some critics to begin to argue he is an injury prone player. In missing 77 games in the first five seasons of his career, one could certainly make this case, however it is important to understand that it is his risky style of play which leads to both offense and, unfortunately, injuries.
Year End Individual Edge: Tyler Seguin
So, Taylor or Tyler?
In looking at the first five years of both Hall and Seguin's respective careers, one fact becomes increasingly clear. Both young men are extremely skilled and productive hockey players, and any NHL franchise would be lucky to retain the services of either individual.
So, this begs the ultimate question: Taylor or Tyler? In the end, it is quite difficult to argue one is superior to the other.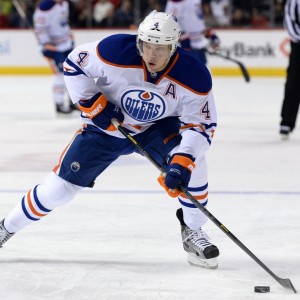 Throughout their careers to date, both players have been incredibly productive offensively and on any given night are amongst the most dangerous players on the ice in their respective games.
With a career points per game of 0.90, you could certainly make the case that Hall is the more productive player of the two, compared to Seguin's points per game rate of 0.83, however on the other hand it is also important to understand that Seguin has been a much more reliable player in his career health wise, having played over 50 games more than Hall in the same number of seasons.
So, did the Edmonton Oilers make the right decision in drafting Hall over Seguin? At the end of the day, it would be extremely difficult to argue either case.
Of course, in an ideal world Hall would avoid less time lost due to injury, yet he has played alongside a highly skilled supporting cast, one that is equally as talented as those enjoyed both Seguin too in both Boston, and now Dallas.
At the moment, it appears as though Seguin and his Stars team will enjoy greater success than the Oilers on the ice, however at the end of the day, it is hard to argue that either player, or their respective teams, would be any better or worse off had Seguin been selected first overall, rather than Hall.
---
What do you think? In hindsight, would you draft Hall or Seguin first overall in 2010? Comment Below!
Brett Slawson is a four-year veteran of The Hockey Writers who covers the Toronto Maple Leafs, NHL prospects, and the OHL's Mississauga Steelheads.
Contact Brett on Twitter @brettslawson92, or by email at brett_slawson@hotmail.com.