Team North America's Aaron Ekblad missed Monday night's World Cup game against Team Russia because of a mild concussion, according to ESPN's Craig Custance.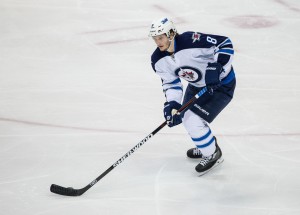 Ebklad's absence for the team's second game of the preliminary round was originally reported as being due to an upper body injury, but it is believed that Ekblad's concussion occurred after a hit from Team Finland's Leo Komarov during North America's 4-1 win on Sunday.
Ekblad was replaced on North America's roster for the game by 22-year-old Jacob Trouba, who made his tournament debut for the club after being a healthy scratch against Finland.
During the second intermission of Monday's game, Team North America general manager Peter Chiarelli said that Ekblad was day-to-day. Although Ekblad's concussion is being called mild, given the specialized attention to head injuries and short duration of the World Cup, it is unknown whether we have seen the last of him at the World Cup.
Ekblad was named as an alternate captain for Team North America shortly before the start of the World Cup. The 20-year-old defenseman led all North American players in ice time with 23:53 during Sunday's game against Finland.