Who's 1st In 2015 NHL Draft
The debate of whose name will be called first at the 2015 NHL Draft is all the rage these days.  It seems that anyone you talk to who follows hockey has an opinion one way or the other of who will be picked first.  I mean, we are talking about two players here in Connor McDavid and Jack Eichel who can both potentially change the course of some franchise's history come June.  It's pretty easy to see why fans of certain teams and the media are very excited about these 2 players. But to be perfectly honest with you, I don't get it.
I don't get why are even having this discussion right now.  It is clear who the top pick will be in next June's NHL Draft.  I suppose it is fun to debate this topic.  It gives fans something to talk about.  But, this is a non-story.  Based on the talent and everything he brings to the table, there is one player who clearly stands out.  It has been this way for quite sometime now.  So without further ado, the 1st pick in next season's NHL Draft will be…
Connor McDavid, and it's not even close.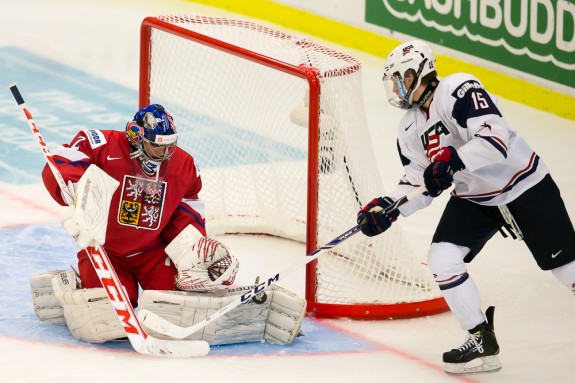 This Is No Slight to Jack Eichel
Let me make one thing clear here before we move on.  Jack Eichel is a phenomenal talent.  He is currently a freshman at Boston University.  He is the current favorite to win the Hobey Baker award.  John Buccigross of ESPN recently wrote about Eichel in detail.  The fact that Connor McDavid will go number 1 overall is not a knock on Eichel at all.  It is the reality of just how far superior McDavid is.  Jack Eichel will be the 2nd overall pick in next year's NHL Draft.  When this happens, we can then start up the talk about who will have the better career.  These 2 players will always be talked about together.  For now though, I think it is important that we outline why Connor McDavid will be the top pick in next season's NHL Draft.  This goes way beyond the numbers.
The Truth About Connor McDavid
It seems no matter what you read these days about Connor McDavid, it is all about the numbers he is putting up.  Don't get me wrong, the scoring pace he is setting right now is currently on track to be better than Sidney Crosby's final junior season.  But, in the end, the scoring is only one element of him.  His greatness goes way beyond his point total.  We all know that he is very offensively gifted.  What might not be as well known is the other parts of his game.  And how is he off the ice?  As someone who covers his team, the Erie Otters, and has talked with him one on one on several occasions, I can give you answers to those other questions.  In fact, these answers are the very reason why he will be next season's top choice in the draft.  Let's explore them now.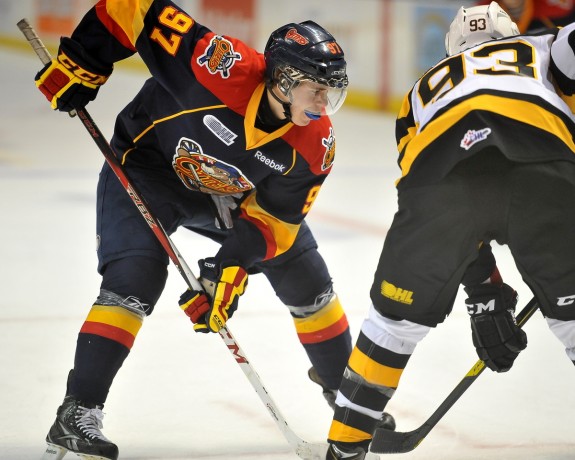 Don't Underestimate His Defense
I recently did an article about McDavid and teammate Dylan Strome, and how they were part of a dynamic duo with the Erie Otters.   In it, I chatted with each about who their favorite NHL duo was, and what they enjoyed most about watching that duo.  McDavid's favorite duo is Sidney Crosby and Evgeni Malkin.  I then ask McDavid about the thing he enjoys most about watching them.  I got an answer I didn't expect.  I'm thinking he will answer with something about how offensively gifted each player was.  Nope.  Couldn't have been more wrong.  In fact, not once did McDavid mention offense.  "I enjoy how both (Crosby and Malkin) play night in and night out against the other team's top line, in an effort to shut them down."  He enjoys their defense.  I'm sure he enjoys the offense too, who wouldn't?  But his answer is a sign of what is important to him.  Whoever gets to draft McDavid is not only getting someone who can score goals and setup teammates, but they're getting someone who wants to shut the other team's top line down every night.  What is there not to like here?
How Is McDavid Off The Ice?
His on ice performance is well documented.  But how is he off the ice? I can answer this question in 2 words, world class.  I sometimes get to meet with the team for media sessions during the week.  Most of the team is usually just getting back from school, and have a quick turn around before getting ready for practice, assuming it is not a game night.  Connor is usually in a group with his teammates coming in from school.  Every time we ask to talk to him, he is both gracious and humble.  It usually starts with a handshake, we chat for a few, and then end with a handshake.  What a very respectful thing that is, especially for someone who gets the attention he does.  And oh yeah, he is only 17 years old.  He is a little soft spoken, but that's no problem at all.  That comes with his humility.  He can also be funny and joke with the best of them.  Need evidence?  Check out this beauty of a tweet in reference to Otters assistant coach Jay McKee.
@JayMcKee74 @MacDerm23 @EhMurph @corygenovese @TroyDonnay @jjwigs @betz_12 @stromer19 get xm on those ears pic.twitter.com/LEIxaW36d4

— Connor McDavid (@cmcdavid97) October 27, 2014
Wait, There's More?
Yeah, we haven't even talked about how his game translates to the NHL yet.  So what things get you to the NHL?  Speed does.  Yep, he's got speed.  In fact, his skating is already comparable to Sidney Crosby's skating.  Ok, that will work.  What about his shot?  Well, he has that too.  Did you see the puck he recently broke?  He can be a sniper.  Now what about his passing, or his vision?  Well, these are probably his 2 biggest strengths.  His ability to draw multiple defenders to him is uncanny.  His teammate usually ends up wide open.  He normally lands the setup pass right on the tape.  Next thing you know, it's in the back of the net.  His vision is also amazing.  You would think he has a 3rd eye.  I've checked, he only has 2.  He anticipates a play 2-3 steps ahead of all those around him, yes, even his teammates on occasion.  He can project not only how the defense will react, but also where his teammate will be.  It will give you goosebumps.  The one thing that he does need, and that's normal for a 17 year old, is size and strength for the next level.  He is 191 pounds as of today.  He has the kind of frame that can develop into the kind of frame needed to be a number 1 center in today's NHL.  That needs time.  Just think for a minute these skills, in a 220 pound frame.  Scary good. In fact, Joshua Cooper of Yahoo Puck Daddy had quite the hard time finding a flaw in his game.  Check out these highlights from a recent game he had against Plymouth.  Take note of the 3rd goal of these highlights.
McDavid vs. Eichel is going to continue on all the way to draft night.  Could something change?  I suppose anything is possible.  But don't count on much change when it comes to who will hear their name called 1st on draft night.  It will be Connor McDavid.  You can take that to the bank.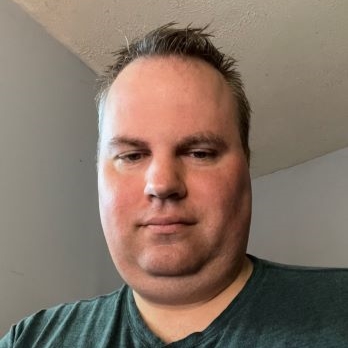 I am a fully credentialed writer who covers the Columbus Blue Jackets, Cleveland Monsters and Erie Otters as well as the Ontario Hockey League and NHL Draft. The 2022-23 season will mark nine seasons with the Hockey Writers. I am also the site's Credentials Manager. Please take note of the updated Twitter handle: @mark_scheig.