As the World turns, it seems that the Vancouver Canucks Organization isn't turning with them.
Instead, the situation has become somewhat stagnant for the last few weeks that the Canucks have really put themselves in a precarious situation.
First of all, in an unprecedented "trade" of sorts, the Canucks and New York Rangers swapped Alain Vigneault and John Torterella. Torts as he is affectionately called comes with some form of baggage. He has admitted that he was at fault for the horrendous end to his tenture in New York, and promises to be a different coach when it comes to media relations and dealing with the crop of Canuck players he's inheriting. Good luck, Torts.
Secondly, the Canucks goaltending saga has come to an end, or has it? In a shocking move at the 2013 NHL Draft, Cory Schneider was traded away to the New Jersey Devils for their 9th overall draft pick. They selected Bo Horvat from the OHL's London Knights. Only time will tell whether or not this pick will pay off after sending off a potential future goalie to a team that may be needing one (after the subsequent retirement of the great Martin Brodeur.) While that has happened Roberto Luongo, who has been through the ringer and back with the Canucks, the same team that has chewed him, spit him out, and is now begging  for forgiveness, isn't talking. But only if it's about poker.
And lastly, the Free Agent Frenzy came and went without much of a hiccup in Vancouver's corner. While many of the big names were being transacted, the Canucks were only able to acquire…who?
Brad Richardson? Sure, he is a proven champion, but could he really have been a true contributor during that amazing Stanley Cup run with the Los Angeles Kings over a year ago? He might add some depth but only on the second or third line at centre, however may move up to second if Ryan Kesler goes down.
Yannick Weber. Ummm, okay. Again, another dependable guy with some experience from Montreal who is going to sit low on the defensive depth chart just like he was with the Canadiens.
And while the Canucks have been hampered with cap-space restrictions, other teams like the Toronto Maple Leafs, Philadelphia Flyers, Detroit Red Wings (in signing Daniel Alfredsson) and even the Edmonton Oilers have bought out significant contracts (with apologies to Keith Ballard's buy-out) and made room for major signings. While there is still room for improvement in all facets of the Canucks offense and defense (coaching and goaltending seems to be covered), the inability to sign free agents can only be hampered by one thing…yes, that contract which "sucks".
But there is one good news for the Canucks short future: A Heritage Classic against the Ottawa Senators…if you can call it winter at B.C. Place Stadium.
So what to make of the Canucks in this ongoing soap opera? Not much, these days. Come on, it's the summer. Everyone should be focused on attending outdoor concerts, enjoying the beer gardens and burning some bonfires to pass the brief summertime away. A few will spend the summer with the Cup in-tow…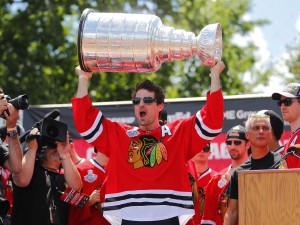 A Lesson from Lou Holtz
If anyone believes that Tortorella is going to change his ways from his fiery days at Tampa and New York, then he may have to take some valuable lessons from Lou Holtz. If you don't know Lou, he was a successful college football coach & current motivational speaker who has brought teams from the brink and have made them Bowl champions within the next one to two seasons.
From his inspirations, Lou offers three important rules to set by and how Torts (and Canucks management & players) should follow:
1. Do what's right
Torts is correct in offering the Canucks a blank, clean slate. If he didn't the Canucks might not have given him a second look. Torts will have to looks at who he's got, figure out each player's key strengths and weaknesses, and build a playbook from training camp onward so that the Canucks could prove their doubters wrong, that they won't blow up their season even before it starts come October.
"Attitude starts with you and me." – Lou Holtz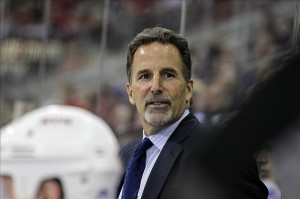 2. Do the best you can
The Canucks Prospects Camp was a good way to forget about that terrible shortened season and start fresh. In getting some new talent in the likes of Bo Horvat and Jordan Subban, the Canucks realize that their future must built from the ground-up.
And the veteran leadership? The Sedins are now in their final contract season. They could be on their last gasps. So what should they do going forward? Really not much, except to do their best. Regardless of what happens to the contract talks, the Twins must focus on understanding Tort's system and play to their strengths. It may be hard to believe, but if Torts wants to instill some defense into their game, they should be playing some penalty kills and (I do dare say it) block shots.
3. Treat others as you want to be treated
Since Torts soured his last few days coaching Henrik Lunqvist and the Rangers, he will have to start his clean slate in Vancouver with at least some positive outlook ahead. This may no longer be the team that it was in 2011, but it's Tort's team to cultivate and treat it how he wants to be treated.
Which brings us to the Luongo situation. While he's not talking, Lou is certainly keeping his options open. He could show up to training camp or not. He could sit out for all he cares, he's got enough money to support his family while he sits & waits for a trade or being bought out if it ever comes to that stage.
Mike Gills and the Canucks need to treat Lou the way he should be treated. That starts with mending the burning bridges they've caused when they made the decision to place Schneider as the number one goaltender in 2012. And yet with him gone to the Devils, the seething and stinging feeling may still linger with Luongo if the player-management relationship doesn't get repaired quickly. Several summer trips from Vancouver to Miami will need to be made if next season could start fresh.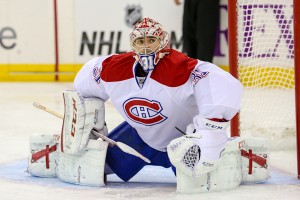 It's going to be an interesting ride for the Canucks in the newly-aligned 2013-14 season.
Join us again for the Days of Their Lives.
A former novice/atom player, timekeeper and fan of the game, Peter has lived and breathed hockey throughout his life, covering hockey happenings in Edmonton, Vancouver, and currently in Saskatchewan. He is now a contributing writer for the Hockey Writers.