The Colorado Avalanche have  a new look in the front office, a top draft pick that is supposed to bring a lot of skill and excitement to the team and a brand new coach with a new system. All of these changes have, naturally, led to a lot of questions surrounding the team and what to expect. With this in mind, I wanted to know what Avalanche fans were concerned about, and this is what I came up with.
Q: Can you talk about importance of Avs getting off to reasonably good start – to get some fan credibility back w new regime?
A: As far as team credibility is concerned, a lot has already happened to make one of the more prominent Denver sports writers, Terry Frei, declare the Avalanche have made huge leaps in credibility. Sakic sticking to his guns on drafting MacKinnon, buying out Greg Zanon, a strong trade with the Calgary Flames that unloaded a bad contract and brought a fan favorite back to Denver. Joe Sakic and Patrick Roy have already demonstrated a willingness to be much more transparent than fans are used to, and the fan base is already much more energized than it has been in a long time. Credibility is taking care of itself.
In regards to getting off to a fast start, that is always important. One of the biggest issues the Avalanche roster has had in the recent years is an ability to stay confident when things get tough. It will be important for this team to come out of the gate strong to build up the confidence in their new system and themselves as a team. This fast start is also something that I could see happening. The Avalanche are a young and very talented team with a brand new system. Without too much tape to study, opponents will have to wait and see what the new system in Denver looks like before they're able to game plan for it, which gives Colorado an advantage. The true test will come after teams get film on the Avalanche and know what to expect. If they are able to adjust themselves and keep finding ways to win, something that almost never happened under Joe Sacco, then Colorado will be able to move to another level. If they don't, they'll be on the outside looking in again.
Q: How long do you think O'Reilly lasts at wing? Does he stick there?
A: In another example of the candor I mentioned in the previous question, Patrick Roy revealed his top lines to Avalanche beat writer, Adrian Dater, shortly before the NHL Draft. This include Ryan O'Reilly playing left wing on the top line.
If there is a guy that can make a pretty seamless transition between center and wing, I think it would be Ryan O'Reilly because he is such a solid all-around player. I do think that he is a much better center than he will be on wing, and that it is a bit foolish to take your best two-way center and make him a winger. So this will really all depend on how things work with his linemates (Matt Duchene and P.A. Parenteau).
Since both of those guys are very solid all around players, I can see O'Reilly sticking on the left wing for a hefty portion of the season. If other lines struggle with production, it's possible O'Reilly could move to center on another line to add a spark, but count on seeing this line at least through January.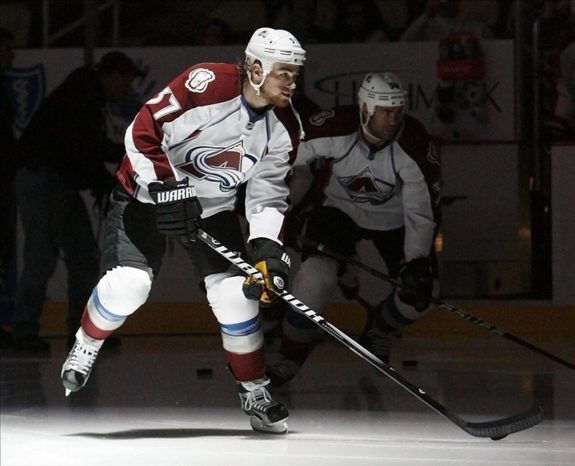 Q: Do you see any scenarios where both Bigras and Duncan Siemens make the squad? How long is Varly's leash?
A: Both Bigras and Siemens? No. No way. The Avalanche are taking their time with Siemens and I don't see any reason to believe they would do differently with Bigras. Siemens stands a much better chance of making the squad this year than Bigras does, but I believe he will spend most of, if not the entire  year in Lake Erie continuing to develop. Bigras has some maturing to do physically and it would be a mistake to rush him along.
As far as Varly is concerned, I don't think he is going to have too long of a leash. This is definitely a make or break year for him, but I just have much more faith in Patrick Roy's ability to manage goaltenders. Especially with Francois Allaire around as the new goalie coach for the Avalanche. If Semyon Varlamov can't succeed, or at least show some sign of improvement, under these circumstances, then the Avalanche need to look elsewhere for a goalie.
Q: How far away are the winning years because with this roster the defense is still subpar so I'm seeing next year as a down one.
A: Well, you're not wrong about the defense. Buying out Greg Zanon is addition by subtraction, he was about as bad as it got, and trading Shane O'Brien away for Cory Sarich is a bit of an upgrade simple in the fact that Sarich won't likely be a healthy scratch as often as O'Brien was. Andre Benoit might help, but he won't wow anybody by any stretch of the imagination. Ryan Wilson will hopefully stay healthy for most of the year and we will hopefully see the continued development of Tyson Barrie and Stefan Elliott.
A lot of the upcoming success of this team will be dependent on the defense being able to pull their own weight. A new system will likely help this a little bit, but I don't see it make so much of a difference that Colorado's defensive woes will go away this year. They still need help, and it will hurt them. I agree that this year might be another year where they miss the playoffs, but I think we see the team take some positive steps as well. I truly believe that we aren't that far away from seeing a winning team again. A year, maybe two.
Q: Who do you think is the best option for shifting to wing?
A: To me, the best option to switch to wing is Paul Stastny. Ryan O'Reilly is simply too good of a two-way center to move him off. Stastny started his career playing wing, and faired very well. It was during that time that he put up the numbers that led to the big contract that so many Avalanche fans are currently upset about. I would much prefer to see Stastny on the wing.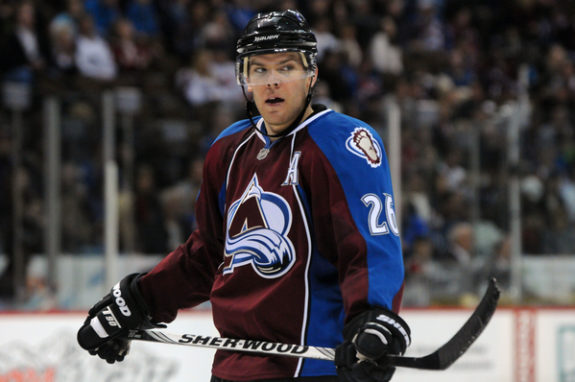 Q: Do you see Patrick (Roy) keeping Lando as captain?
A: Yes. I see no reason to change captaincy for the team right now. We'll learn a lot about Gabriel Landeskog this season as he will be coming back from a difficult year where he had to battle injury. I have a feeling that Landeskog will have a big bounce-back season for Colorado.
Q: What reasons do Avs fans have for getting excited for this coming season? What or who will hold the Avs back?
A: I'll tackle the second part of this question first. There are two things that I can see holding the Avalanche back, defense and Semyon Varlamov. We all know that this team's defense was just plain bad last season and I'm just not convinced the small changes that were made are enough to solve that defense. A new system will likely help, but I'm just hoping for competence from the defense, not brilliance.
Varlamov could be another thing that hurts the Avalanche this year. He's very up and down and he fall into the thing that players always want to avoid. His highs are too high and his lows are way too low. Yes, Varlamov was left out to dry a lot last season, but there were plenty of times where he was just plain bad. When his confidence gets down then some really soft goals start to go in. I really hope the presence of a goalie coach, especially one as prolific as Allaire, will help Varlamov learn to keep a much more even keel.
As far as excitement there is a lot for the Avalanche fans to get excited about. Ownership is finally investing in some things to improve the fan experience. The Pepsi Center will be getting a brand new jumbo-tron that will rival any of the best ones in the league. In addition, the Avalanche are also adding ice girls, something that has gained mixed reactions from the fan base. I've never been a huge fan of ice girls, but I'll at least give ownership credit for attempting to improve the atmosphere.
The team has a lot to be excited about, too. Patrick Roy's return has created a buzz around the team and it should. He's a competent coach with a track record of success. The Avalanche have a lot of offensive talent, and the addition of Nathan MacKinnon will make an already explosive offensive group that much more explosive. A new offensive system should also help the team find their offensive ability again, with as much talent as is on this team there is no excuse for them to have had as many issues scoring as they did.
The team might not turn into a winner overnight, but the moves that have been made so far has put the team back on a road to success. That is enough to get me excited.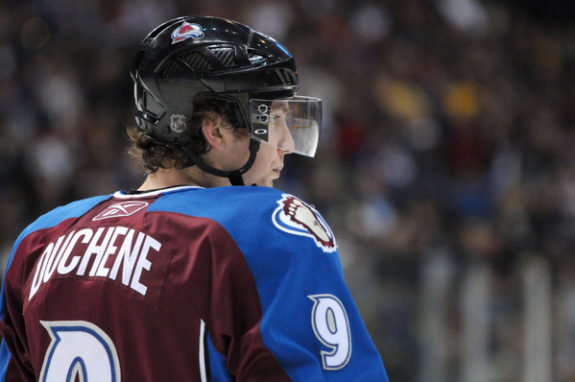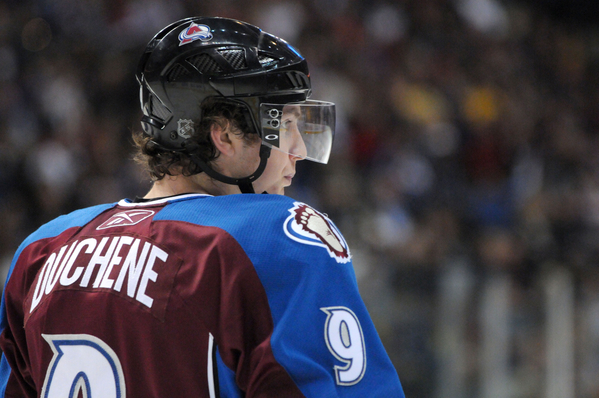 Q: If you were gm what moves would you do to improve the Avs?

A: It's hard to question too much of what has been done thus far by Joe Sakic and the new Avalanche front office. About the only thing that I could say I would do differently is that I would have made more of an effort to address the defense. Some changes have been made, but none of the changes made are all that dramatic. The Avalanche still need more help in their top-four defenseman, so going after a guy like Andrew Ference, or even Ron Hainsey from Winnipeg, would have been one of my priorities.
Other than that, I can't really say I would have done anything that Sakic hasn't already done. Joe Sakic has really changed the culture of the Avalanche front office, and has earned the respect and trust of the Avalanche fan base. Regardless of the rest of the offseason, there is a lot to look forward to in the new season. Is it October yet?
I'm a Denver native who has been a fan of the Avalanche since they came to town and a fan of the game before that. I started writing my own blog a couple years ago before moving to Bleacher Report and becoming a Featured Columnist there. You can also find me the Burgundy Brigade Podcast