Well, there goes my mock draft.
In a rather shocking announcement, Vice President of Hockey Operations for the Colorado Avalanche, Joe Sakic, said that they were leaning more towards the three big forwards with their first-overall draft pick on June 30th. According to Sakic, the three forwards in the draft are just "too good to pass up."
It seems odd that Sakic would come right out and say this, as it essentially shows his hand to the rest of the league, something that many teams don't like to do. Could the newly minted VP have something else in mind with this strange disclosure?
Perhaps He Means What He Says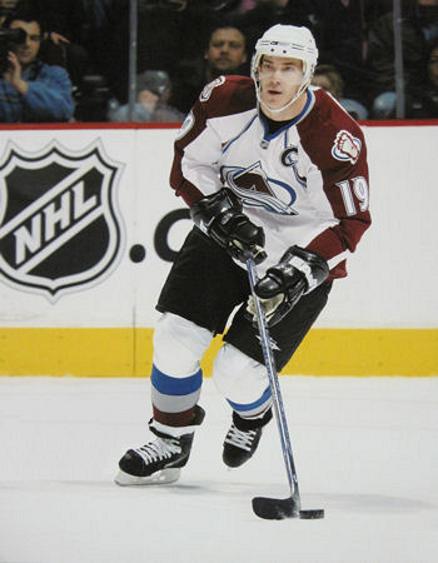 Even back in his playing days, Sakic has always been a guy that just says what's on his mind. He doesn't beat around the bush, he just says what he wants to say in a rather matter-of-fact kind of way. Perhaps that's all this is. There are no games being played, there is no dark ulterior motive to be uncovered come draft day. Simply put, he just believes that the three top forwards of this draft class are better than Seth Jones.
They're Trying to Bait A Team To Trade Up
It's entirely possible that the Avalanche are putting this out there to make teams that want a shot at MacKinnon or Drouin attempt to put together a huge trade of Lindrosian proportions in order to jump up to the top of the draft to make sure that nobody else can get their hands on their guy. It was already reported that the Calgary Flames offered the Avalanche all three of their first-round draft picks this year's draft for the top pick, a trade which the Avalanche rejected.
It has also been reported that the Buffalo Sabres have an interest in moving up to the top spot. So perhaps the Avalanche are noting all of the interest and are doing their best to fan the flames, so to speak, to see if one team comes up with something too good to refuse. If they don't get that type of a crazy deal, then just go ahead and take whichever player you truly think is the best at the start.
He's Just Plain Lying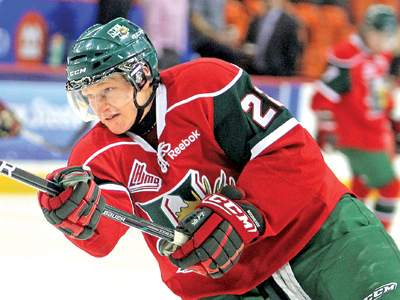 This, to me, seems like the least likely of the possibilities. As I mentioned above, Sakic has never really been the type of guy that says something that he doesn't believe. Avs beat writer for The Denver Post, Adrian Dater, also feels that the idea of Sakic bluffing is unlikely. And while hockey GMs don't generally like to divulge their thought process, there really isn't the type of bluffing and deception that is seen in sports like the NFL. It's very possible that Sakic and the Avalanche brass have warmed up to MacKinnon, Drouin or Barkov.
It shouldn't be too surprising that the Avalanche would take a liking to the forwards, especially MacKinnon or Drouin. The new bench boss is Patrick Roy, who coached in the same league as both MacKinnon and Drouin, so his familiarity level with these players is already high. Both MacKinnon and Drouin had amazing Memorial Cups and thoroughly dominated against Seth Jones' Portland Winterhawks in the final. There's an obvious upside to taking either of those particular players.
Still, at the end of the day we aren't really going to know what the Avalanche are up to until June 30th when the draft gets under way. Maybe we'll see a big splash with a trade; maybe we'll see the Avalanche were just playing with people about their feelings on Seth Jones; or maybe we'll see the Avalanche select another forward.
One thing is for certain, if they do draft one of the top forwards, they had better have more plans about how to address their team defense because nobody wants this team to become the latest version of the Edmonton Oilers.
I'm a Denver native who has been a fan of the Avalanche since they came to town and a fan of the game before that. I started writing my own blog a couple years ago before moving to Bleacher Report and becoming a Featured Columnist there. You can also find me the Burgundy Brigade Podcast