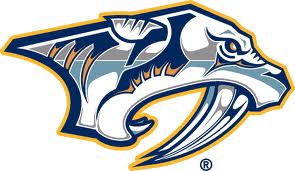 Alexander Radulov can return to the Nasville Predators, according to reports, the Russian forward struck a deal with his KHL team, Ufa Salavat. It is believed he will be in Nashville this week. Radulov's move back to North America has been widely speculated in the week following Salavat's abrupt departure from the KHL playoffs. The Russian's desire to return to the NHL has also sparked controversy. To cool the heated debate, or possibly fan the flames, three writers for the site, myself, along with Anatoliy Metter and Sebastian Egerton-Read, will debate Radulov's return to Nashville.
What impact will Radulov have on Nashville?

Jim Gazzale: There are two schools of thought on this. On the plus side, Radulov will add to an already skilled offense, one that scores nearly three goals per game, good for ninth in the entire NHL. The Preds already have one of the top Power Play units in the league, so on the surface it looks as if Radulov would only bolster Nashville's special teams. Moreover, at February's deadline, Nashville GM David Poile added Center Paul Gaustad, Forward Andrei Kostitsyn and Defenseman Hall Gill. Adding Radulov would make a very good team a very very good team. On the flip side, say Radulov does not fit well in the locker room. Remember, he left his teammates flat to chase the almighty dollar, or rouble, to Russia. There is still some speculation that members left over from that 2008 Nashville team have not forgotten about his hasty departure to his homeland. Yes, Radulov is a fantastic talent, but you can never be sure he can work well with the current Nashville roster. He is, by all accounts, a big personality and may come in with a chip on his shoulder. As mentioned earlier, the Predators have a fairly solid nucleus. In my opinion, the positives outweigh the negatives. If this guy can play competent hockey for the Predators, it will be a worthwhile acquisition.
Anatoliy Metter: Alexander Radulov is definitely a player that will bring some baggage back with him to Nashville if Salavat Yulaev of the KHL allows the forward to come back to North America. The positives of having Radulov back could absolutely outweigh the negatives, but the onus will be on Radulov to prove to everyone in Nashville that he is capable of being a team player. Radulov would add another dimension to the Nashville offense as the opposition would have one more Nashville forward to keep a closer eye on. The quicker that Radulov can adapt back to the pace of games in the NHL, the better it will be for Nashville. With that being said, there can definitely be a downside to Radulov coming back to Nashville. The forward certainly won't be above the rule of law if he comes back to play for Barry Trotz, but it is unrealistic to think that some Nashville players that knew Radulov before he booked to Europe would not be questioning his motives for a return. If Radulov comes back and does not develop a team-first mentality, then the Preds' locker room can be negatively impacted. The last thing that the Predators need is a distraction in the locker room and Radulov would need to show that he could leave his sense of entitlement aside while the team makes a run for Lord Stanley's Cup. If Radulov shows that he is ready to play team-oriented hockey, then this would be an amazing late season addition to a solid Nashville team.
Sebastian Egerton-Read: This is actually a more difficult question than is initially obvious. Radulov is arguably the best player outside the NHL; he has dominated the KHL since he left Nashville becoming the league's all-time assist leader. The Predators are a good team, but not one known for its offensive stars, so surely Radulov completes the puzzle and makes the Predators a serious contender? One word defeats this, and it's 'chemistry'. Nashville is already operating an offense that ranks in the top 10 and already has one of the league's top power-plays. They have achieved this because they have depth and chemistry. Barry Trotz's team are not going to win a Stanley Cup or even a couple of series by having more top end talent than their opposition. They are going to win it through a commitment to their style, and that's not a style where Radulov is guaranteed to thrive. What's more, Radulov will only have a handful of games to assimilate before the playoffs started. A player of this stature is hard to turn down, especially for a team trying to convince its pending free agents that they are determined to win. If they are determined to win, they may have to take the difficult decision of letting Radulov go. The split side of this is that GM David Poile seems keen on the move, and he isn't the type of GM to make a move like this without giving it some thought.
Do you agree with the rule to allow him to come back, play the remainder of the season to fulfill his contract?
JG: In short, no, I do not agree with the ruling. However, rules are rules and if it works to your advantage, so be it. Playing 10 or so games should not count towards an entire contractual season. It just does not seem right to me. Depending on the intentions of Alexander Radulov the NHL could end up with an egg on its face. I think, if Radulov plays out his contract with Nashville, then commands large amounts of dollars this off-season, the Predators could be hung out to dry. I can bet that is a scenario Gary Bettman does not want to see happen.
AM: I also do not agree with the rule. Allowing Radulov to complete his entry-level contract and then having him become a free agent could create some unwanted problems for the Preds and GM David Poile. Technically speaking, if Radulov were to come back it would be logical to have his games played count toward the last year of his entry-level contract, but Radulov has already shown NHL fans and executives that his allegiance could be dictated by something other than winning consistently. Allowing Radulov to return this year could be a great thing for the Predators, but it could also set a bad precedent for the future if Radulov turns the tables on Nashville during the off-season.
SER: It's a difficult and slightly odd situation. At the end of the day, Radulov made a decision a few years ago that has really created a complicated situation. Besides banning the player from the league, I don't see other options. It is very much Nashville's pejorative if they decide to burn a year of his contract and lose him as a free agent. From the Predators' point of view, they probably feel that they are at least getting something out of their former young star this way.
Is the frustration around the league from other clubs warranted?
JG: If I say I do not agree with the ruling, can I still say frustration from around the league is not warranted? Answering a question with a question. As I mentioned above, rules are rules. It is not as if the NHL is tweaking the rule book just for Alexander Radulov. If someone else was in the same situation, as I am sure there are or has been in the past, the same set of guidelines would apply. Just because Radulov is viewed as the best player outside the NHL, we put this entire situation under the microscope. I think you would be hard pressed to find a rival GM that would not welcome Radulov with open arms if he was in a similar position as David Poile.
AM: I believe that the frustration on the part of other NHL clubs is warranted. Radulov left in 2008 and left the Predators out to dry, but all of a sudden the forward has an interest in returning to the NHL. I understand that rules are rules, but intentions are intentions and I wonder if Radulov would have been so adamant about a return to Nashville if they weren't in the playoff hunt. The NHL is not tweaking the rules in favor of Radulov, but the frustration around the league is warranted because on the surface, it seems like the forward can have some ulterior motives for returning. I agree that GMs and teams should not be frustrated over rules, but Radulov's return could indeed create some unwanted playoff mismatches. Adapting to your opponent in the NHL could be a huge component to success and Radulov's sudden return would have coaches, players, and executives scrambling to find a way to neutralize a great scorer with only weeks left to the regular season. Also, if Radulov is using the Predators for his own intents and purposes (big NHL pay-day), then such actions could create a bad precedent for young players. Younger players in the late stages of their entry-level deals could feel free to leave the NHL and come back to play out the remainder of their contract when they want to cash in on a free-agent pay-day. Any NHL GM or coach would love to have Radulov on their roster for the Stanley Cup playoffs, but is it a good idea to keep catering to a player such as Alexander Radulov?
SER: I haven't heard a convincing argument on this yet. Radulov had a year left on his contract and it was an entry level contract. As far as the NHL is concerned, he is Nashville's property and the decision should clearly be with Poile and the Predators as to how they manage the situation. This is a rule that has been employed to deal with these strange situations. It doesn't happen often and the alternative to this would seem to be a ban on the player, which I don't think benefits the league either.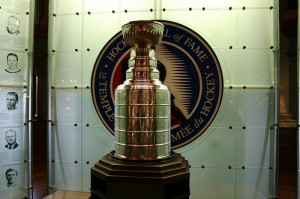 Does Radulov's return make the Predators a viable Stanley Cup contender?
JG: Yes, if they are not already. I do not know what more you can say. Assuming Radulov transitions well, the Predators set themselves apart. An already dynamic offense adds an extra wrinkle, making it more difficult for opposing defenses. If Radulov plays on Nashville's third or fourth line, the competition would never get a break.
AM: Absolutely. Radulov could very well be the X-factor in the Predators' playoff run. Coaches, GMs, and players would have very little time to adapt to Radulov and the forward is extremely capable of exposing any defensive holes. The Predators are a very well balanced team in terms of offense, goaltending, and defense, and the possible acquisition of Radulov would have Western Conference teams in a hurry to do their homework and scouting reports on a player that hasn't played in the NHL since 2008.
SER: The Nashville Predators are already a legitimate Cup contender.
How do you think this affects the relationship between the NHL and KHL?
JG: This can only create more tension between the two. In the past, Russian stars always bolted for the NHL, away from the Russian Super League. That tradition though has changed as evidenced by this Q&A on Radulov. Washington Capitals prospect Evgeny Kuznetsov is another example. He recently speculated he will play another year in Russian before making the move to North America. Nikolai Zherdev, is another, although it is a weaker example as he was mid-level talent in the NHL. One can bet the constant flood of talent leaving Russia, for the U.S. of all places, did not sit well with KHL executives. Both sides have said they are working on improving relations, but I will not believe it until I see it. As far as I can tell, the leagues themselves are rivals, until both sides can draw something up to work together in a situation where both parties benefit the talk of an improving relationship, to me is just that, talk. Maybe have the NHL play a few games in Russia, like they did this season in Finland and Sweden. Maybe have the KHL play some games in America, there has already been some talk of this. Have all-stars from both leagues play an exhibition, though I doubt that would ever happen.
AM: The fact that Salavat Yulaev of the KHL is looking to keep Radulov away from the NHL shows that the relationship between the two leagues is very much on the rocks. Prying Radulov away from the KHL would undoubtedly create more friction between the two leagues as the KHL is intent on keeping Radulov in Europe for the remainder of their hockey season. Radulov is the type of talent that could bring people to KHL arenas around Europe and his loss would definitely be felt by Salavat Yulaev and the KHL as a whole. Imagine a player such as Jonathan Toews decided that he no longer wanted to play in the NHL and would like to be nowhere but Europe. Not only would the GM of the Blackhawks not want a superstar such as Toews to leave to a rival professional league, but the same GM would be hard pressed to replace Toews with an equally marketable player that would draw fans to the stands. The KHL and NHL don't have the best of relationships, but both leagues should strive to avoid future situations that further distance the leagues and leave them at odds with each other.
SER: Tensions are already pretty high between the NHL and the KHL and that is not likely to change. It's difficult to see a solution to that tension since the two are rival leagues and there is no inter-changing between the two. The other issue is that the NHL is clearly the more attractive lead and clearly the more talented of the two leagues. However, for different reasons, some players prefer the KHL. One solution to some of the issues might be if the two leagues could come to some sort of transfer arrangement between the two. I don't see it happening though. On the bright side for NHL fans, there will always be plenty of young Russian stars who want to challenge themselves in North America.
Thanks to Anatoily Metter and Sebastian Egerton-Read for their time and effort on this piece.