"Bit of mixed emotions. Having put in 12 years of service there, I was really hoping to chase down a Stanley Cup."
"Pretty empty feeling… I don't know what else to say."
Those are just a couple of quotes from players who were traded at the deadline a few days ago. The first is from Brooks Laich, who went from the best team in the NHL to the worst team in the NHL after spending 12 years in Washington. The second is from Jyrki Jokipakka, a young defenseman who was traded from the only team he ever knew, the Dallas Stars. He was shipped off to Calgary, a team fighting at the bottom of the league as well.
When we talk about hockey players, or players of any sport for that matter, we have a tendency to almost view them as superhuman or unreal. After all, most fans never actually see the players they cheer on in-person or outside of a hockey rink. They watch from afar, on the television or play as them in their favorite video game. It's easy to forget that players are just as human as everybody else.
Money Doesn't Always Help
I often see the argument that getting uprooted from their homes and families should be easy because they have millions of dollars to comfort them. Now I'm not a professional hockey player, but I can't see how a pile of money makes moving 20 hours away from your friends and family much easier. Sure it gives them the resources to fly their family to them as much as possible, but that isn't exactly an easy process.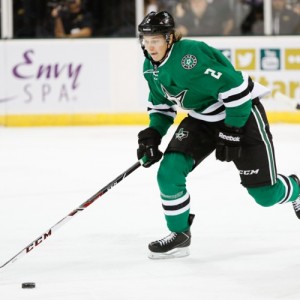 Some players, Laich for example, have been with the same team for many years. They've been there and developed close personal relationships with fans, management and other players who have been there as long as he has. Then just like that, he's off to Toronto.
Then there is a guy like Jokipakka. He is still quite young and very fresh to being an NHL player. So far in his professional life, all he has known is the Dallas Stars. Most of the players who were around when he was called up are still in Dallas today. Listening to his phone interview with Sportsnet was gut-wrenching and was a truly tough listen. I don't think money is making him any happier about the trade right now.
First to Worst
Another aspect we forget about often is the emotions of a player who is battling for a Stanley Cup one day and then battling (or not battling) for a lottery ball the next day. Laich quite literally went from first to worst after being traded from the Capitals to the Maple Leafs. Jokipakka was traded from one of the best teams in the West to one of the worst. That kind of thing happens almost every season.
A contender is looking for the final piece of their Stanley Cup puzzle. They identify him and trade for him at or near the deadline. Unfortunately, that deal will often cost a roster player to get it done.
Players Aren't the Only Ones Feeling It
General managers have one of, if not the toughest job in hockey. All of their decisions are looked at harshly as they try to build their respective teams into contenders. It's a difficult task.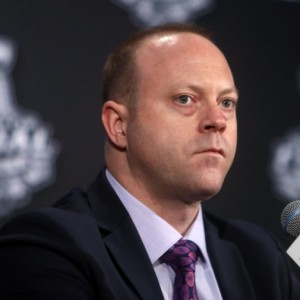 On top of that, they have to tell the veteran player who has been there for X amount of years that he has been traded. Sometimes that player has been in that city longer than the general manager himself.
When speaking to reporters, general manager of the Washington Capitals Brian MacLellan appeared to hold back tears on several occasions. Here he is on trading Laich:
It's hard to do," MacLellan said. "You want him to be a part. He's earned it, you know? He likes the team, and we're a good team going forward. It's frustrating, but we had to do what's necessary to keep the organization and keep the team going forward here. It was weighing us down more next year than it does this year, so it was a difficult situation to balance.
It's not any easier for general managers to deliver that news as it is for players to receive it.
It Appears in Many Forms
You just never know how the human element can come into play when talking about a trade. Look at the Ryan Johansen trade for example. He seemed to be legitimately excited about the opportunity. It certainly can have a great positive impact on a player as well.
As fans, writers and observers, it is far too easy to put the human side of these players in the back of our minds.
Why do you think no-trade clauses are so valuable? It provides security for a player and his family. It allows them to have more control over where they live and what they do. Before bashing players like Dan Hamhuis and Jason Spezza for not waiving their no-trade clauses, remember the human.
Jordan has been covering the Stars for The Hockey Writers since February 2015. He is originally from Iowa City, Iowa. You can follow Jordan on twitter @jordan_dix