The Leafs are a study of contradictions: They win when they should lose, they beat good teams and lose to bad ones, they re-sign their coach in the summer and he's a lame-duck before the season starts. It's an exhausting team to try to make sense of.
If anyone had told you the Leafs would be 19-11-3 with 41 points and two games to go before Christmas, you'd take it. So why the malaise? Why the feeling that every good thing that happens is luck and every bad thing that happens is deserved?
It's not that hard to parse, really. The Leafs are a mediocre team with some excellent pieces doing better than they should. For anyone too super excited about the teams recent results, best check in with the Flames, Avalanche and Canucks and see how they're doing recently. You can only defy the numbers for so long.
And the numbers are not pretty. The Leafs allow close to 38 shots per game and rely heavily on goaltending to win games. Jon Bernier is awesome but he ain't Dominick Hasek and even with his amazing play, and some super favorable results, the team sits with only a five point cushion over the ninth place Panthers.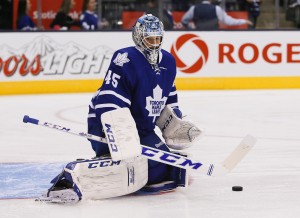 Losing Is Best
People probably don't want to hear this, but the best thing that could happen to this team is a prolonged losing streak. I would hope the team's management is smart enough to not be convinced by a string of extremely lucky results, but you never know.  Best just to lose for a while so the changes that can actually make Toronto a legitimate contender can happen.
Now, don't get me wrong. I am not cheering for the Leafs to lose. A part of me would love to see them continue their streak of dominance and win the most improbable Stanley Cup of all-time. The reasonable part of me, however, knows that the best thing that can happen is that the team loses now so that they can get to a place where they are consistently competitive for the next decade.
For starters, missing the playoffs this year gives you a shot at Connor McDavid. Now, probably not a great shot, but this upcoming draft is littered with potential stars and it wouldn't be the worst thing to draft high in it.  As I see it, the Leafs have two choices:  1. They can dismantle this team up to and including trading Phil Kessel and rebuild with what they have – which, if you added a blue-chip centre to Reilly, Gardiner, Kadri,Bernier,Nylander and JVR, plus the massive package that Kessel is sure to bring, wouldn't be bad at all.  Or 2. they can go for it over the next few seasons, which means continuing down the road they started on when they moved draft picks for Kessel in the first place. This means making moves like including Nylander and a first in a package to obtain what the team obviously needs most: an elite, possession dominating, first-pairing defenseman.
I could be wrong, but I just don't see how the current team can improve enough to compete now and avoidt wasting Kessel's prime if they are going to refuse to trade any of their youth.
If it was up to me, I would continue the path they are on because I want to see this team  win with Kessel and Phaneuf. I like what the team has and despite some horrible problems, I think they are fixable. I think I probably speak for majority of people when I say I just don't have the stomach for more rebuilding.
So what the team needs is to lose tonight to the Hawks and Tuesday to the Stars so that they can make some clear-headed decisions as we enter the new year.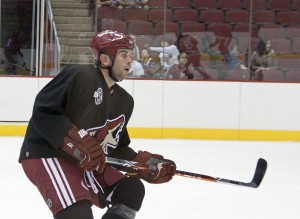 What to Do:
It's not rocket science. The Leafs have some malignancies and they need to cut them out.
1. Fire Randy Carlyle. Replace him with Steve Spott, Peter Horachek, Dallas Eakins, Dan Bylsma – it doesn't matter. Carlyle is a problem and has to go. Sitting Gardiner for Holzer, playing Bozak over Kadri, giving Clarkson PP time…..the list of terrible decisions just goes on and on. Not to  mention being routinely the worst possession team in hockey and also one of the worst defensive teams. There are statistics that show Ron Wilson is objectively a better coach, and that should scare the hell out of everybody.
2. Fire Dave Nonis. He deserves respect for the Bernier trade. But he deserves to be fired for the Clarkson contract, the Bozak contract, the constant fights with Franson and the Robidas contract.  Garbage, all of it.
3. Trade Bozak and never let Kessel and Kadri skate a shift apart every again. Bozak can be replaced with Holland, who's probably a better overall player anyways, at a savings of $5 million.
4. Scrounge the league for a taker for Clarkson. Waive him and replace him with Panik who I suspect is better. See if anyone will do you a solid. Even if it costs you a second rounder, it is essential to get him off the books so the team doesn't lose out on players it needs to re-sign, namely Kadri, Franson and Bernier.  If necessary, bring in Alex Anthopoulos to help and consult, as his moving of the Vernon Wells contract was one of the best disappearing acts in MLB history and getting someone to take Clarkson's contract would be a similar coupé.
5. Do the same thing with Robidas. It's pretty sad that your two biggest UFA signings are players you'd give away if anyone would take them,
6. Tell Jake Gardiner you believe in his talent and then let him play his game with no interference, no criticism, no benching etc.  That's if you don't include him in a package to land the player you think he'll be in four years right now.
7. Move Reimer and Lupul so that you have enough money to acquire a top-end defenseman, preferably a possession dominating one like Keith Yandle.
8. Re-sign your core players. The longer you go without signing Kadri, Franson and Bernier, the more expensive each of them gets. If the Leafs could get rid of Clarkson, Robidas, Polak and Reimer  that would be close to  $13 million and if you elect to not re-sign Booth and Santorelli, in addition to the rising of the cap,  you'd have enough space to give each of Kadri, Franson and Bernier the six million for six year deals they'll roughly cost you.  The Leafs have the minor league depth to cover the "losses" of Robidas and Polak, a back-up goalie can be found for the league minimum and Panik -as I said – can replace Clarkson.  Overall, the team wouldn't be any worse than it is today.  The loss of Bozak and Lupul can then be used to pay the players you want to bring in this year to make the team more competitive. Going forward, Holland and Nylander will be better and cheaper anyways.
So, that's how you fix your Toronto Maple Leafs. It's at least what I'd do.  It couldn't be any worse, really.
Covering the Leafs for the Hockey Writers.