The NHL apparently thinks that grabbing your family jewels is much worse than whacking the boys with a stick.
What do you think, did the NHL get it backwards or was coach Q's infraction worse than the Lucic crotch shot? Let us know below.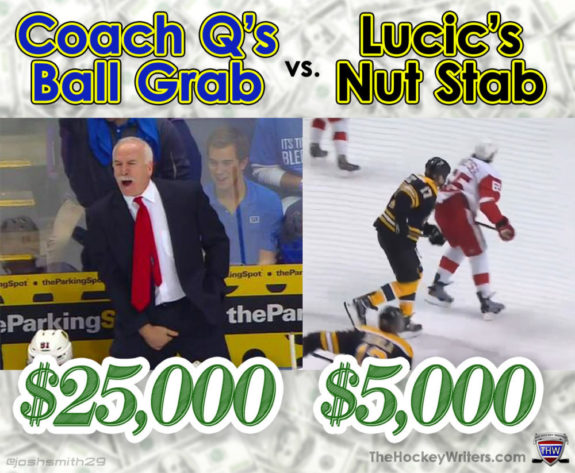 Serial entrepreneur who started building websites in 1995. Founded The Hockey Writers in Jan. of 2009. Traveled with family for a year, visiting 25 countries along the way.