Powered by overall success, the Pacific Division has had teams establish themselves as some of the league's top clubs. However, a larger
amount of that recent success has come from one state.
The Los Angeles Kings' 2012 and 2014 Stanley Cup Championships, the Anaheim Ducks' 105 wins over the last two seasons and nine straight playoff appearances by the San Jose Sharks pushed California's three clubs to the top of the NHL's food chain.
Yes, most of the Pacific's power was stored
along California's coast.
At one point, California was seen as a type of murderers row for teams on extended road trips. Moving through California, whether you were headed south from San Jose through Los Angeles and Anaheim, or headed north from Southern California to Northern California, it was a three-game stretch dreaded by most NHL teams.
But a shift among Pacific Division powers has began.
However, California, with the exception of Anaheim, has trended down. Both the Kings and Sharks failed to qualify for the 2015 post season and have some people questioning whether or not they can rebound and make the playoffs next season. And rightfully so.
As if missing out on the playoffs and a chance to defend their crown wasn't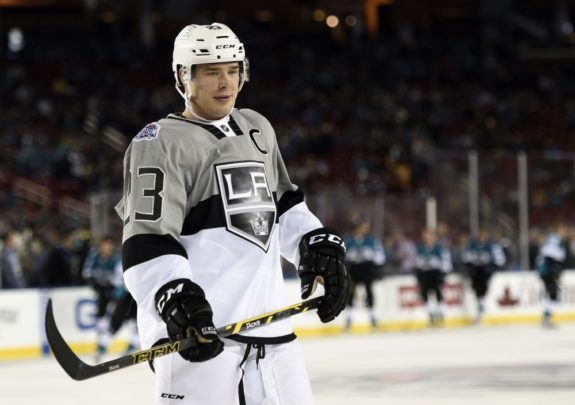 enough for the Kings, they lost Martin Jones, Justin Williams, Jarett Stoll, Andrej Sekera and Mike Richards all in one summer. That's five, yes Richards still counts, Stanley Cup champions skipping town. The Kings still don't know if Slava Voynov will be back on the ice soon, if ever. There's plenty of holes in the Kings roster that weren't there the last last season.
Adding Milan Lucic and Christian Ehrhoff will suture Los Angeles' wound, but for how long?
Coupled with the Kings on ice problems has been plenty of off-ice drama. Will the poor media coverage and legal trouble have an effect on the on-ice product?
Up north in San Jose, there was an even steeper drop off. Since the 2006-07 season, excluding the 2012-13 lockout shortened season, the Sharks eclipsed the 100 point mark six times. That's six times in eight seasons. Last season, the Sharks finished with the Western Conference's third worst point total at 89.
A lot of the Sharks decline can be attributed to a head scratcher of a summer in 2014. San Jose lost Dan Boyle, they stripped the 'C' off of Joe Thornton's  jersey and were on the heels of another heart
breaking early playoff exit. This carried over into last season where San Jose put up their lowest complete season point total since they posted 73 points at the conclusion of the 2002-03 season.
Although the Sharks had a decent summer where they brought in players like Joel Ward and Paul Martin, people still question the ability of this franchise to pull through when it counts. Can the Sharks rebound after some of the league's biggest collapses in back-to-back years.
On top of that, there is plenty of fog floating around San Jose's crease and whether or not newly acquired Martin Jones can be the number
one guy they need.
But with California's fall, there has been a Canadian rise.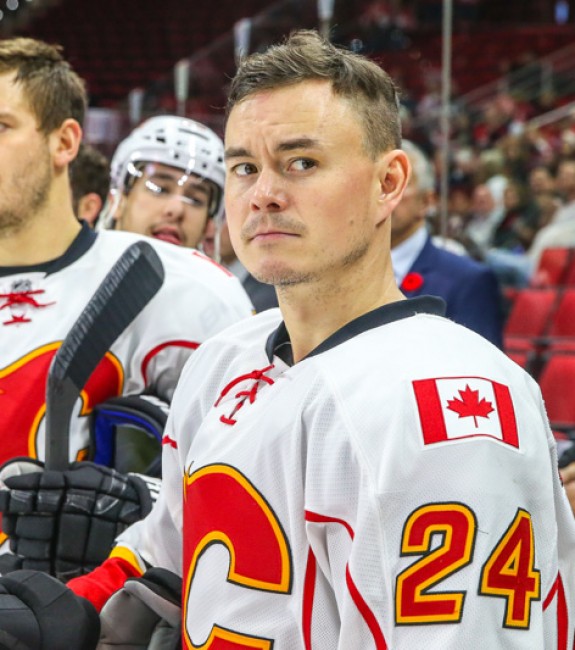 The Calgary Flames have taken their Division rival's fall from grace and jumped into the driver's seat. Fresh off of their first playoff appearance since 2009, the Flames are among the NHL's youngest and most promising franchises.
Guided by young studs like Johnny Gaudreau and Sean Monahan and anchored by seasoned veterans like Jiri Hudler and Mark Giordano the Flames were already in a good spot to continue
to climb. However, Calgary was able to provide several catalysts to what already looks like a very successful rebuild.
During the offseason, the Flames were able to go out and grab Dougie Hamilton from the Boston Bruins and Michael Frolik via free
agency. The major takeaway from that being Calgary was able to bring in both of those players without losing a roster player.
Add Frolik and Hamilton to a roster that already includes: Gaudrea, Monahan, Hudler, Giordano, Mikael Backlund, T.J. Brodie and budding prospect Sam Bennet and you have a roster, on paper, that looks like it can make some major noise.
What better time to burst onto the scene than when two power houses are struggling?
As the Sharks and Kings seem to be struggling, the Flames look primed to slide into one of the top three spots in the Pacific Division. While Los Angeles and San Jose have plenty of questions that need to be answered, it looks like Calgary has their answers and know where they need to go.
Whether or not Calgary can keep pace with the Ducks, the team that eliminated the Flames from the Western Conference Semifinals last season, that is a different story.
But for now, it looks like it is safe to say the Flames have leap frogged into the conversation for one of the Pacific's top club.
Eric received his BA in Journalism from California State University, Northridge. Eric has contributed to RinkRoyalty.com, Buffalowdown.com and California Rubber Magazine.