As many of us watched the replay Keith Ballard swinging his stick in frustration over an Ilya Kovalchuk goal at 8:54 of the first period, and inadvertently striking his own goaltender Vokoun in the head, horror stuck our minds in fear as we began to think what we might have just witnessed.  Was Vokoun okay?  Is he bleeding?  Is he breathing?  Will this be a season and career ending incident?…
Vokoun has since been hospitalized and Panther's general manager Randy Sexton commented on the injury announcing that,"There was no internal ear damage, just a laceration," and that Vokoun will meet the team at the airport and fly home with them.  Panther's head coach also told the press "Vokoun is going to be fine."
Types of instances such as this are unnecessary, and unnatural to the game of hockey.  It is uncalled and unprofessional for any NHL player to swing his stick at any point during a hockey game.  Imagine if Ballard was to have hit a player on the Atlanta Thrashers like he hit his own goaltender Vokoun…at least a year suspension or maybe an even longer ban from the game of hockey!
None the less, I will take this moment to reflect on some of the recent injuries that will go down in hockey history as some of the scariest moments in the game.
Trent McCleary, 2000
Trent McCleary was a center for the Montreal Canadians and in a game against the Philadelphia Flyers, he went down to block a shot from Chris Therien, and as he went down the puck fired off of Therien's stick and directly at McClery's throat.  An emergency tracheotomy had to be performed right at the Molson Centre, a procedure that ended up saving his life.  Though McCleary managed to survive the incident, it ended up costing him his NHL career and also left him scared with 15% reduced air passage in his throat.
Steve Moore, 2004
Looking back to the game between the Vancouver Canucks and the Colorado Avalanche on March 8, 2004 will surely not be forgotten by most hockey fans. The Vancouver Canucks were looking to get even with the Colorado Avalanche after Colorado forward Steve Moore almost laid a check to the head of then captain of the Canucks Markus Naslund in the previous meeting between the two clubs just days prior.
Vancouver forward Todd Bertuzzi came at Colorado forward Moore during the game and attempted to initiate a fight between the two in retaliation for what Moore had almost done to his captain Naslund the previous meeting.  Moore did not appear interested in any altercation with Bertuzzi, so as he skated away and as he went down center ice where Bertuzzi grabbed Moore from behind and laid a cheap sucker-punch on Moore and which caused him to fall straight head first on to the ice.  The incident fractured Moore's vertebrae cut his face and gave him a concussion…his NHL career was finished.
Richard Zednik, 2008
We all remember just two seasons ago when Florida Panthers' forward Richard Zednik had his neck sliced by the skate of then teammate Olli Jokinen which caused a slashed carotid artery.  Doctors and Panthers' medical staff have said that if Zednik did not leave the ice as quickly as he did, the results might not have been so favorable for the forward.
Zednik missed the remained of the 2007-2008 season but was able to return the following season which is great news for hockey and the fans of Florida.  But this moment from that February night will remain in our memories forever.
Clint Malarchuk, 1989
Not to say one player's slit throat is more scary or gruesome then the other…but what about what happened to Sabers goaltender Malarchuk!  The incident appeared to be a harmless collision in front of the Buffalo Sabers goal, but in just a split second that idea quickly went out the window.  The moment ended up begin one of the scariest moments in hockey history.
On March 22, 1989 against the visiting St. Louis Blues hockey fans would be left with a terrifying moment would never be forgotten…Forward Steve Tuttle of the Blues and defenseman Uwe Krupp of the Sabers became tangled together while chasing for the puck heading towards the Sabers' goal.  The players being tangled together caused them to slide into a collision with goaltender Malarchuk and Tuttle's skate caught Malarchuk in the neck leaving him with a severed jugular  vein.  Blood went gushing out of Malarchuk's throat and onto the ice.  Insistently Malarchuk skated luckily straight towards the Sabers' bench for medical attention.  Pizzutelli, who was a former army medic during Vietnam, was responsible for saving Malarchuk's life as he reached into Malarchuk's neck and pinched off the bleeding.  Pizzutelli held the wound down tight and did not let go until doctors arrived to begin suturing the wound.
This moment left Malarchuk moments away from becoming the second player in NHL history to die from an on-ice incident in an NHL game (first was Bill Masterton in 1968).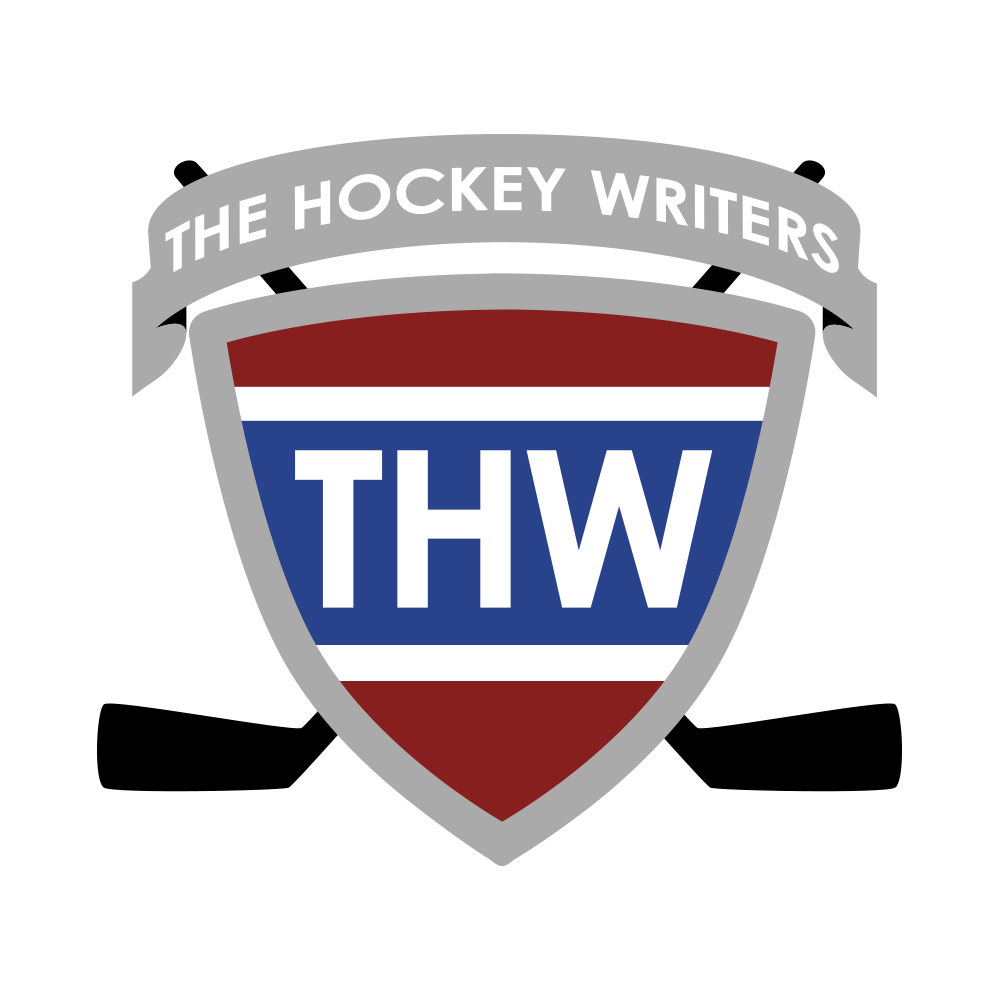 The Hockey Writers is:
1) A top-tier hockey media company delivering a top-notch, in-depth look at the NHL
2) A collective of some of the best hockey writers anywhere
3) A multimedia provider with daily podcasts and YouTube shows
4) Well-respected and widely-cited NHL prospect and draft resource