The NHL draft is certainly a magical time of year each summer. It gives hope and builds anticipation for teams around the league and their fans alike. The NHL draft has always come with surprises abound, and this year should be no different. So in honor of the upcoming draft this Friday and Saturday (6/27 and 6/28) in Philadelphia, here are the top 5 most interesting and unusual picks the St. Louis Blues have ever made.

The Top 5 Most Interesting Blues NHL Draft Picks
#5: Steve Staios (1991 NHL Draft, 2nd rd. 27th overall)
The list begins with a semi-recognizable name to Blues faithfuls. Steve Staios was an in-your-face winger who seemed to feed off of chippy plays in every zone. His stout body type allowed him to possess great balance which made him hard to knock off the puck, and helped develop his play making abilities early in his pro carer. Though he never played a game for the Blues, he went on to an illustrious career with the Boston Bruins, Vancouver Canucks, Calgary Flames, Atlanta Thrashers (Winnipeg Jets), New York Islanders, and Edmonton Oilers.
Staios' 1001 NHL games may have only garnered him 220 total points (56 G, 164 A), but his true claim to fame was being one of the last real instigators from the "old NHL". He racked up 1322 career penalty minutes in a variety of ways, all of which helped his teams gain momentum to win big contests. That is why he is number 5 on the list.
#4: Bret Hedican (1988 NHL Draft, 10th rd. 198th overall)
The top 5 continues with a classy defenseman who had a prolific career in the NHL, backstopping 5 different teams to greatness over a 20 year span. Hedican was only with the Blues for a total of 3 years, and definitely developed into a true All-Star once he left the Notes.
@aaronward_nhl @BretHedican 8 years ago this night in Raleigh… RBC Center was rocking. Thanks guys!

— Brian Kurtz (@Pnugz) June 20, 2014
His bruising hits, superb breakout passes, and top-notch shot blocking skills put him in the upper echelon of blue-liners over his career, but it wasn't until he won a Stanley Cup with the Carolina Hurricanes (in 2006) that he was truly solidified as one of the greats. Hedican's long illustrious career, and two cup final appearances (with Carolina in 2006 and Vancouver in 1994) are what put him at number 4 on the list.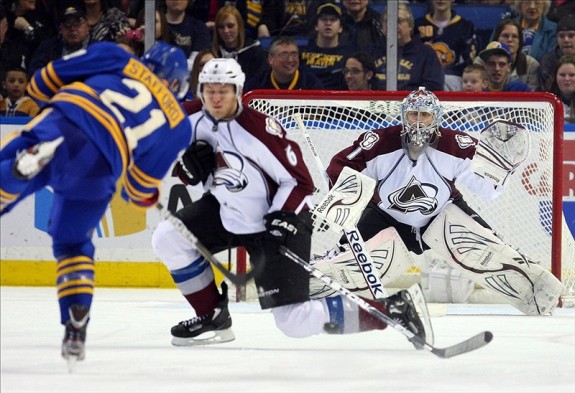 #3: Erik Johnson (2006 NHL Draft 1st rd. 1st overall)
Here's arguably the biggest conundrum in recent Blues history. A team lacking on defense decides to take a highly touted prospect at number 1 overall in a loaded NHL draft, it happens at times, and will most likely happen again this year with the Florida Panthers selecting Aaron Ekblad first overall. However, historically defensemen are more of an uncertainty when going into the draft because the transition to the NHL level from where they get drafted is so great.  
Remember that time eight years ago when the #StLBlues took Erik Johnson over Jonathan Toews? Yeah, I'd prefer not to. — Tyler Atwood (@KingDonutI) June 24, 2014
The Blues took a shot on Johnson, and came up short…sort of. The team used him in a trade to get current defensive star Kevin Shattenkirk, and former power forward Chris Stewart (who led the team in points with 36 during the lockout shortened 2012-2013 season) which was a great move for the club, but didn't justify the loss of a number 1 overall pick.
Unfortunately what brings Erik Johnson in at number 3 overall on this list is that the Blues passed up on Jonathan Towes, Jordan Staal, Phil Kessel, Nicklas Backstrom, Claude Giroux, and Kyle Okposo (wow) to select the blue-liner, showing that hindsight truly is 20/20.
#2: Doug Gilmour (1982 NHL Draft, 7th rd. 134 overall)
Doug Gilmour is one of the greatest players to ever play in the NHL so it comes as no surprise that he is high on this list. His career is riddled with excellence, including a Stanley Cup with the Calgary Flames alongside famed mustache connoisseur Lanny McDonald. His gritty play, unparalleled speed, and scoring touch made him a force to be reckoned with every game, and his nifty hands undressed defenses around the league.
On this date in 1963, Hall of Fame centre Doug Gilmour was born in Kingston, ON. #Leafs #Flames #STLBlues #Blackhawks #Devils #Habs #Sabres

— Jen (@NHLhistorygirl) June 25, 2014
There aren't many players like Gilmour (ever), and to draft one at such a low number is incredible given what his career turned out to be. His 1474 NHL games played and 1464 total points (450 G, 964 A) are what bring him to the number 2 spot on the list, and are the proof in his proverbial pudding.
#1: Alain Vigneault (1981 NHL Draft, 8th rd. 167 overall)
This pick may be less of a shock to some given current events, but what is truly odd about Alain Vigneault's selection at number 1 on this list  is his playing career. He only cracked the Blues NHL roster for a total of 42 games, and never played a game for any other team in the league. He bounced around the CHL and AHL before finding his true calling as a coach in the QMJHL (Quebec Major Junior Hockey League) where he led two of his former teams to great success, and he hasn't looked back since.  
Vigneault was able to take his knowledge of the game and transform his players into team stars, something that has carried him to 2 Stanley Cup Finals appearances over the past 4 seasons. Though he may have come up empty in both attempts, the appearances still prove that he's an effective coach that knows the game better than most. His ability to communicate with players and earn their respect while motivating them to give 110% on the ice is why he ranks number 1 on the all-time list.  
Honored to have met Soderberg and have his jersey. Carl Soderberg 2013-14 Season Highlights http://t.co/4VByw6EZrf via @youtube

— Olivia Vallone (@OliviaVallone17) April 16, 2014
Honorable Mention
Carl Soderberg was taken by the Blues in the 2nd round (49th overall) of the 2004 NHL draft and has been making some serious waves with the Boston Bruins over the past couple of seasons. His speed and on-ice vision aid his great play-making abilities and scoring sense, and his continuous development into a regular NHL player shows he has a truly bright future.
Though his first full season in the NHL didn't automatically make him an All-Star (though it did see him gain 16 G and 32 A for 48 points), those days are right around the corner. His extremely bright future is what solidifies his spot as an honorable mention on this list.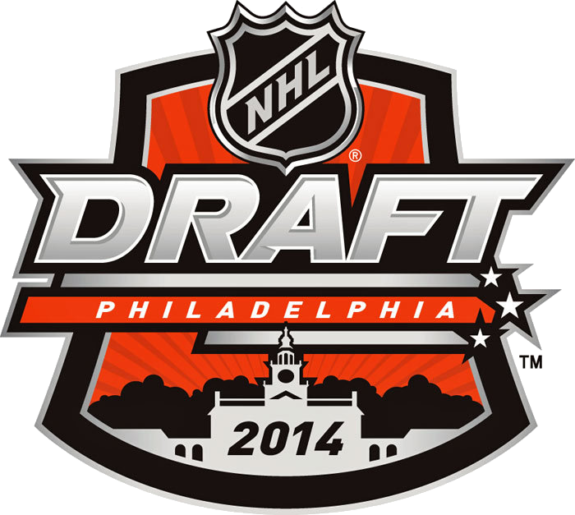 The Blues Show a Rich Draft History
Well there you have it, the top 5 most interesting Blues NHL draft picks of all time. They truly show that the organization's scouts really know how to evaluate great players at all levels, and how to select them properly at the draft (for the most part). Hopefully the team can continue their recent trend of retaining the draft picks they've invested in until their fruition, so that the Blues can finally get that coveted end goal (a Stanley Cup) in the near future (with many repetitions to follow).
Like what you've just read? Follow me on Twitter: @pep30