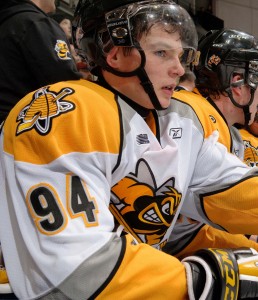 It's been a long time since the Toronto Maple Leafs had what they could call a true number one centre, regularly playing down the middle on the team's top line. Ever since Mats Sundin left for the Vancouver Canucks in 2008, that has been a role the Leafs have been trying to find a replacement for.
Now beyond the point of acceptance, Leaf fans are beginning to grow disgusted and ashamed of their team's inability to qualify for the post-season since the 2003-2004 campaign. With that obviously comes the demand for a better roster, no matter how it's put together. It sounds like a simple formula, and it really is. The trouble is executing it, and how the team elects to do so will need to be decided within the next few weeks.
General manager Brian Burke and his staff have various options when it comes to building their roster. They've already explored many if not all of them and must continue to do so if Burke truly wants to see his Maple Leafs make the playoffs for the first time since he was hired in November of 2008. One of those options is to use each chance the team gets to select early in the NHL Entry Draft to select an NHL-ready player who can jump into the NHL and make a positive impact─offensively or defensively─immediately.
That's what we saw in 2008 when the Leafs drafted Luke Schenn with the fifth overall pick. While they may not have selected him based on the fact that he was seen as likely being NHL-ready at the time, he was put into the NHL the season after he was drafted, a decision that has since proven to be costly. That's not the point, though. The point is that there are fans out there believe the team shouldn't look beyond next season, but rather select a play making centre because he might be able to enter into the lineup next season as the top line centre.
There are a few simple reasons why the team shouldn't take that route. The first is simple and doesn't need much of an explanation: It hasn't worked in the past. It's time to learn from mistakes made in the past and move on. Second, why rush someone into the NHL because a fan base is growing antsy? That only spells trouble.
If you take a look at this year's draft class, you'll notice that there is plenty of diversity and many options for teams to choose from, not various players with similar playing styles. All you have to do is look at who is ranked around the five spot, where the Leafs will select.
Future Considerations OHL scout and columnist Brian Huddle was kind enough to provide some scouting reports of a few North American skaters heading into the draft. Alex Galchenyuk, a centre who just wrapped up his final season with the OHL's Sarnia Sting, is a player the Leafs are rumoured to be eyeing as draft day approaches. Here's what Huddle had to say about him:
A big two-way center, Galchenyuk utilizes his high-end speed and vision on the ice to rack up the points, whether an assist or a goal. Galchenyuk can blow past defenders and use his reach and puck skills well to keep the puck on his tape, drawing defenders in before hitting an open teammate with a beautiful saucer pass. A play maker by definition, he's also known as a rink rat with very good work ethic.
Some would be quick to point out that drafting Glachenyuk would being going along with the "draft a centre and throw them into the lineup next season" logic, but the team just has to make sure they don't rush him into the NHL. One would have to believe that if they do that in order to help him gain more experience at the junior level, Galchenyuk's NHL potential would only rise.
And here's some exciting news for Leaf fans, straight from Russian hockey reporter Andrey Osadchenko:
Nail Yakupov and Alex Galchenyuk will attend Game 2 of the Stanley Cup Finals tonight in NJ. Meeting with #Leafs GM Brian Burke tomorrow.

— Andrey Osadchenko (@AOsadchenko) June 2, 2012
There's no doubt that Galchenyuk would be a nice fit for the Leafs next season, but the team must remember that no matter who they draft, they cannot rush the player into the NHL. We have already seen problems with that in the past, most recently in the name of Luke Schenn.
From Mikhail Grigorenko and Alex Galchenyuk to Morgan Rielly and Cody Ceci, the Leafs have too many options to be picky this summer. Draft based on talent, not current needs.
Twitter: @LukasHardonk | Email: lukas.hardonk@gmail.com | Lukas' archive
For every Leafs article on THW, follow @THW_MapleLeafs on Twitter.