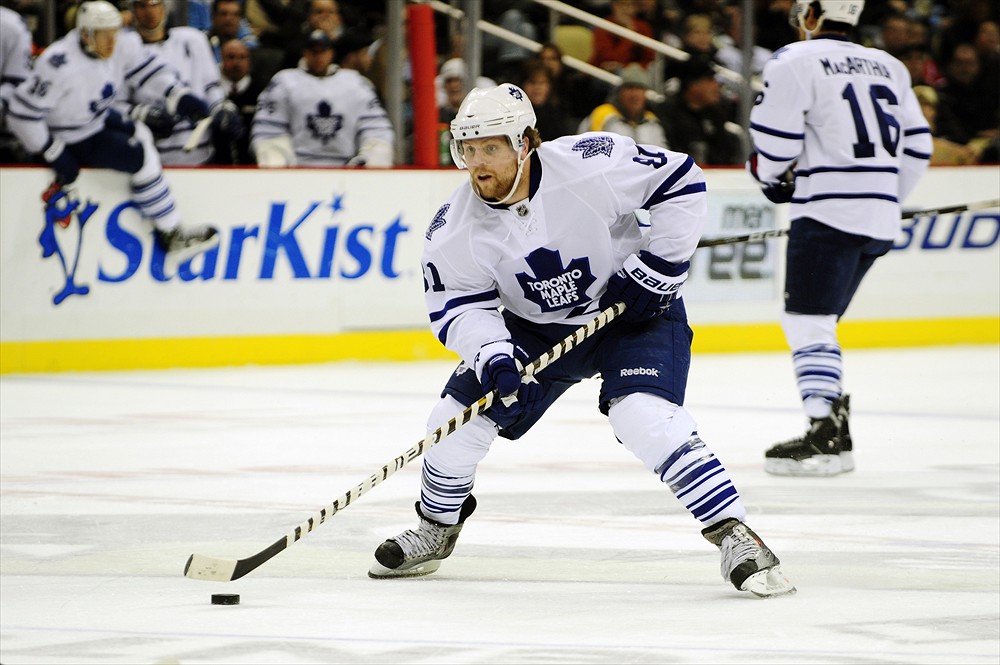 If I were to inform Leafs fans that their team was about to acquire the seventh leading scoring the NHL this past season, a player who notched 82 points the previous season, and is only 25 years old, Leafs fans would be jumping circles around Maple Leafs Square.
News flash: Leafs fans, you don't have to go out and acquire him, you already have him! That seventh leading scoring who notched 82 points the previous season, the one that is 25 years old, currently plays in Toronto.
There is a stomach churning thought circulating that the Maple Leafs should seriously consider trading their star forward Phil Kessel. Speculated by the usual suspects, the factor is due to Kessel's expiring contract after next season. It is believed that he will demand north of $7million per season on a long term contract.
However, the seemingly scary reality of a monster contract should not be the deterring factor of an extended relationship that has since, worked out fairly well for both sides. Phil Kessel has comfortably settled in Toronto as a regular on the first line, and has produced point-per game seasons the last two years. Although his first two years were not of that calibre, he still managed to net at least 30 goals in each of those seasons. He has gradually improved from year-to-year, having now developed a deadly playmaking game that some regard of same talent to his goal scoring ability.  His offensive production was a major factor to the club's first playoff birth in nine years.
Much has been said about Kessel's rather low key attitude. He rarely speaks to the media, avoids the lime light of playing in Toronto to the best of his ability, and genuinely doesn't care what others think about his play. These aspects of his character have been negatively spewed against him, however, they resemble the proper attitude needed to play in Toronto.The pressures of playing in Toronto have ruined many players over the last decade that arrived with high expectations attached to them. Kessel's low key attitude cannot be found in the typical player, which is why it is not surprising that he has been able to consistently produce in Toronto, having been one of the most scrutinized players in Maple Leafs history.
In saying that, does this seem like a good player to trade? It is not a smart idea, for a team that traded away two very valuable assets to acquire him, and no player on the current roster or in the system to replace him. If one analyzes recent trades that involved star players like Kessel, one can conclude that none of the players acquired match the ability of the star.
The Ilya Kovalchuk, Rick Nash, and Marian Gaborik trades are good examples of this. Kovalchuk was traded for Johnny Oduya, Patrice Cormier, and a first round draft pick. None of those players will ever reach the calibre of Kovalchuk. The same goes for Artem Anisimov, Brandon Dubinsky, and Derrick Brassard, who were the main trade chips exchanged in the Nash/Gaborik trades.
The Maple Leafs are loaded with bottom nine talent, they don't need to stockpile over a full container. The team requires more first line talent, both up front and on the back-end, and the unfortunate reality is that a Kessel asset does not acquire a talent of that need. Blockbuster trades general involve a star player being exchanged for a package of lower profile players, picks or prospects. The Maple Leafs cannot afford to trade away their best players for picks/prospects, since it would only be a step back in their rebuild. It is true that the Maple Leafs rebuild is not necessarily "finished," but they currently have enough pieces to build a championship calibre team. That is only the case with Kessel on the team.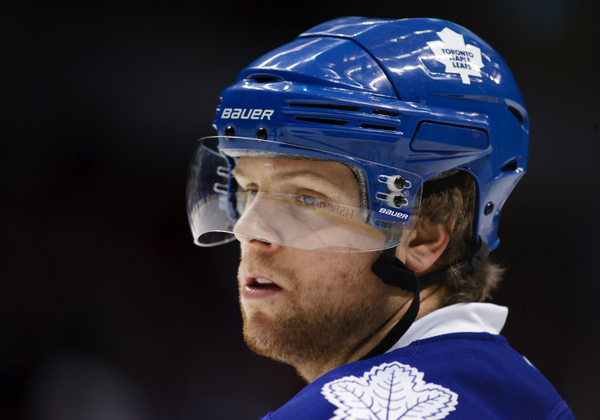 When it comes to his contract, the Leafs must stand ready to break the road block and begin contract talks this off-season. Many people believe general manager Dave Nonis will trade Kessel due to the fact he is on the verge of attracting a monster contract extension. His contract will likely be similar to those of many franchise players around the league, despite the fact that Kessel is not of that calibre. The argument is there, however, there is proof that teams can muster having two players with significant cap hits on their roster. Especially for the Leafs, a franchise that consistently finishes atop the league in yearly revenue.
Paying attention only to forwards, take the Carolina Hurricanes and Anaheim Ducks as examples. The Hurricanes have Eric Staal at $8.25 million per year, and Alexander Semin at $7 million per year, while Jordan Staal trails right behind them at $6 million per year. There is not a chance Semin is a "number one" on a team, but the Canes are able to pay him close to that of a number one player. The Ducks have two players making over $8 million per year. Those players are Ryan Getzlaf and Corey Perry, and although they are more suitable for a "number one" on a team than Kessel, it still shows that it is possible to hand out a monster contract to a number two player on a team.
The Minnesota Wild were also able to ride out Zach Parise earning over $8 million per year and Dany Heatley at $7.5 per year. The New York Rangers have Brad Richards over $6 million per year with Rick Nash at $7.5, and they still have Ryane Clowe to sign.
One should not come to the conclusion that if the Leafs hand out a monster contract to Kessel, they are somehow making a commitment to him as their "number one" player moving forward. There still should be room to acquire a player better than Kessel and more suitable for the "number one" role, especially with a rising cap next year. That player could also be a franchise defenseman. Phil Kessel is going to get paid a lot of money because he is a great player. Is there something wrong with that?
It was a breakout season for Kessel this year, scoring 52 points in 48 games to lead his team to a playoff spot. It should also be mentioned that Kessel currenly holds an iron man streak of 289 straight games. Yes, he doesn't go into the dirty areas, but it is still an impressive height for a player who underwent major shoulder surgery upon his arrival in Toronto. It is telling of the production one can expect from Kessel moving forward.
Moving a player of this calibre would be a step backward in what has been a successful rebuild. The focus should be on acquiring better players to enhance Kessel's abilities and get the most out of his value on the ice.
Penciling him with bottom six centers has to stop. It has greatly limited Kessel's abilities…
Be sure to follow me on Twitter: @RaihanSays 
And give my personal Facebook page a like.
If you have any questions or concerns, please do not hesitate to email me at: Raihanh95@gmail.com. All inquiries are welcome!
Raihan Hussain is a young writer making a name out of himself. He has covered the Toronto Maple Leafs for various websites including Sportshaze.com. He possesses extensive knowledge about the Toronto Maple Leafs from the top of the organization to the bottom.