Season two of Travis Konecny in Philadelphia is in full swing. If it continues like this, the Flyers have themselves a keeper.
Konecny and the rest of the Flyers are in Columbus for a huge Friday night game with major Metropolitan division implications. The Flyers hold the third spot but are tied with the New Jersey Devils at 66 points. The Blue Jackets are out of the playoffs at 62 points but could find themselves back in a spot with a win and help.
The Flyers endured a 10-game losing streak and are now playing some of their best hockey. A big reason for that is the play of Konecny on the top line. His 14 goals and 30 points are career highs. He has found chemistry on the top line playing mostly with Claude Giroux and Sean Couturier.
We caught up with the former Ottawa 67's and Sarnia Sting great before their huge matchup with the Blue Jackets. What's working for him? Why is he confident the Flyers will make the playoffs? That is just some of what we discussed.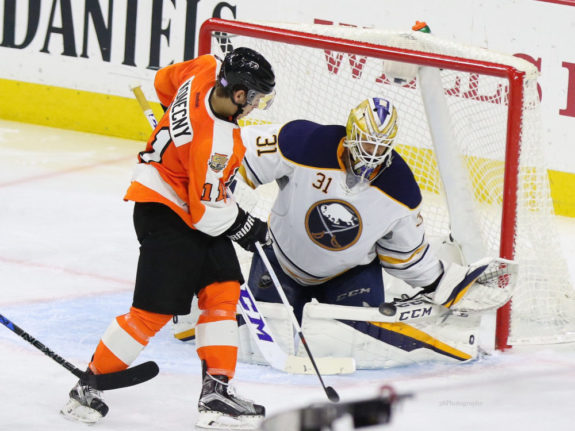 Konecny Q & A
THW: You're already enjoying a career season in year two with the Flyers. What in your mind is working for you?
TK: "I think just keeping things simple and having the confidence to make simple plays. I think what I did is I took out, instead of playing a game that I'm trying to make high-risk plays, I'm simplifying my game in certain areas. When I can make a play, I try to bear down and make sure that I have that creativity to make those nice plays and (create) scoring opportunities. But when there's nothing there, I just make sure I get the puck deep."
THW: Did you have a light bulb moment during the season in which you knew things were starting to click for you?
TK: "Not necessarily. Before I played with G and Coots (Claude Giroux and Sean Couturier), I was just trying to dial in my game, make sure I was playing a simple game doing everything right that I could to contribute to the team. Once I started taking care of the puck and taking care of my defensive game, things offensively just started opening up for me."
THW: Speaking of Giroux, from an outsider's perspective, he seems to be enjoying a huge bounce-back year. From your point of view since you play with him, what are you seeing in him that helps explain why he's having this kind of year?
TK: "I think his confidence is there to make those plays that no one else sees. There's times when the puck hits your stick and you don't know how it got there. You just gotta be ready at all times. I think it's just a matter of him, he came in this year on a mission working real hard on and off the ice. From what I've seen, just his work ethic has been crazy this year and it's showing off on the ice now."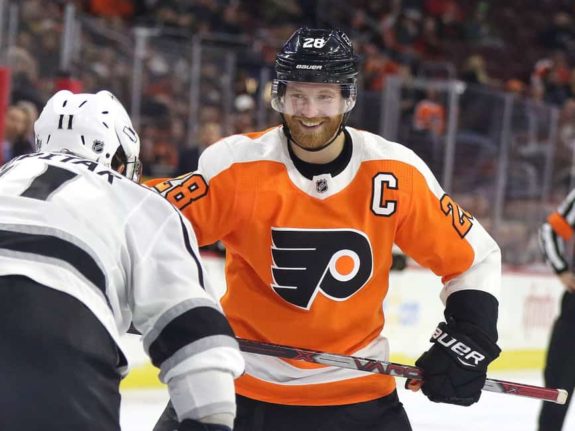 The OHL & Kris Knoblauch's Impact
THW: Do you still follow what the 67's and Sting are doing? Are you scoreboard watching from afar?
TK: "Sometimes I check. I know the Sting's been real hot. (Jordan) Kyrou's been killing it for them. I know that Ottawa is currently on a five-game winning streak from what I read. So yeah I keep an eye on both teams."
THW: Going back to your OHL days, I know you've played against him a couple of times speaking of assistant coach Kris Knoblauch. What are your impressions of him and how is he helping your team get better?
TK: "He's a good personable guy. He's easy to talk to. When a coach approaches you, it's nice being able to have a one-on-one conversation with him. I think he's helped our power play a lot. Not only does he know the power play, he studies it. He studies teams. He studies certain plays. There's not a day that you're in the power-play meeting that something's not changing or we're trying something new. It's nice to see.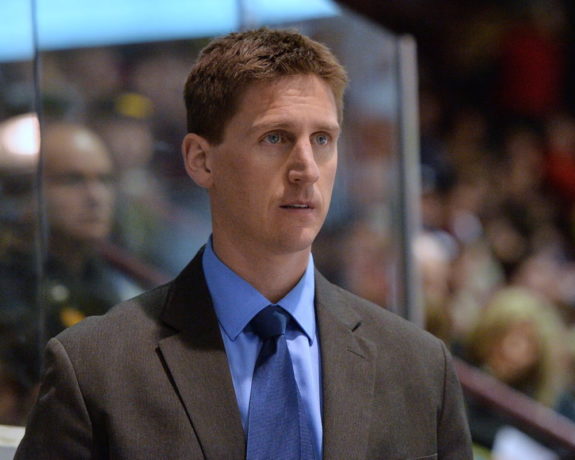 Flyers Built for the Playoffs
THW: What gives your team confidence in this tight Metro race that you will make the playoffs?
TK: "I think the confidence that we know that we're meant for the playoffs. That's the kind of team we are. We're built for it. We're playing playoff hockey right now, the style of play we're playing where every game is going to be close. It's going to be a grind. So I think that gives us the confidence going in that we're ready every game. If we stick to our guns and know that we deserve to be there and we're positive, then we know it will happen."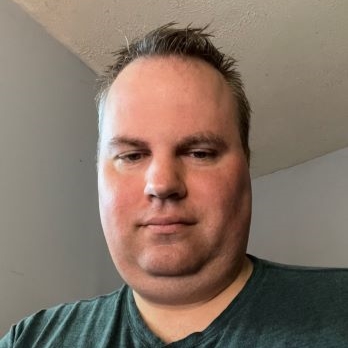 I am a fully credentialed writer who covers the Columbus Blue Jackets, Cleveland Monsters and Erie Otters as well as the Ontario Hockey League and NHL Draft. The 2022-23 season will mark nine seasons with the Hockey Writers. I am also the site's Credentials Manager. Please take note of the updated Twitter handle: @mark_scheig.