There is a reason why Ty Rattie was chosen by the St. Louis Blues in the second round of the 2011 NHL Draft.
A tremendously talented winger who is as lethal as he is consistent, Rattie boasts an elite skill-set which he has displayed with remarkable frequency at the professional level. However, despite these clearly illustrated abilities, Rattie has, thus far, been unable to secure a roster spot at the NHL-level over the long-term.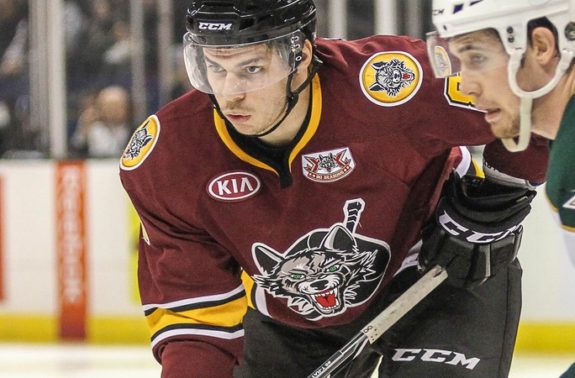 Overwhelmingly successful in the American Hockey League, Rattie's inability to gain traction in the NHL is a curious case, as the native of Calgary, Alberta has long been a premier offensive force. As such, Rattie was inked by the Edmonton Oilers to a one-year contract during the 2017 offseason – a signing completed primarily to provide the Bakersfield Condors with a consistent scoring touch.
However, with the Oilers now in desperate need of depth offensive production – and Rattie once again excelling – the 24-year-old's presence within the organization could prove to be an ideal match for two parties eager to succeed.
A Dreadful Beginning
Fresh off of an appearance in the Western Conference Semi-Finals, the Oilers entered the 2017-18 NHL season with heightened expectations. As a young team finally trending in the right direction, Edmonton was viewed as a legitimate Stanley Cup contender before they had graced fresh ice.
However, to say the Oilers stumbled out of the gate to begin their campaign would be an understatement, as the emerging franchise failed with startling regularity to secure any form of production from the depths of their potent lineup.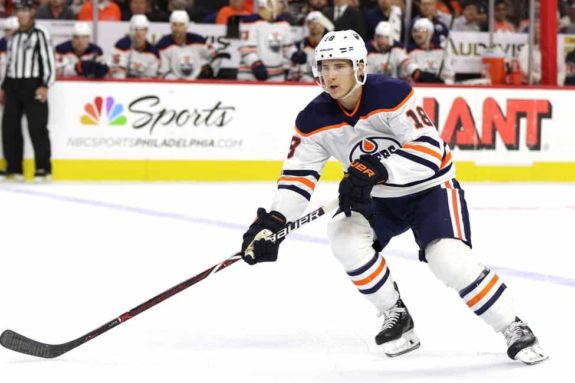 As a result, Connor McDavid has been forced to shoulder a greater portion of the overall load than usual, as Edmonton has seemingly only been able to mark the scoresheet when the captain orchestrates or completes a play which he devised personally. In fact, in over their first ten games played, just four players of the 22 to don an Oilers jersey had been able to score greater than two goals – an output not nearly reflective of the team's true skill and potential.
So, it should now come as little surprise to learn that Edmonton has owned the NHL's worst GF/GP average fairly far into the 2017-18 season, as the team's inability to bulge the twine has become a genuine concern rather than a temporary deficiency.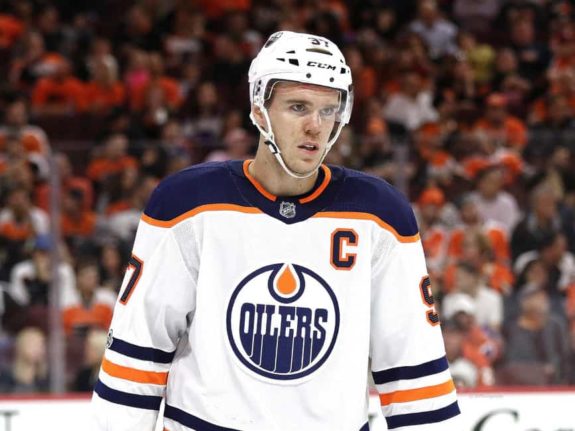 As such, the Oilers find themselves in desperate need of greater depth scoring. Fortunately, while Kailer Yamamoto was returned to the WHL and Jesse Puljujarvi is developing sporadically, the Oilers boast a potential hidden gem in Rattie, whose presence within the organization has been largely overlooked.
A Perfect Match?
It's no secret that Edmonton likes to play a physical brand of hockey.
Owning an average player weight of 205 lbs, the Oilers flourish through the unique combination of size and skill which their roster boasts.
Not surprisingly, Ty Rattie more than fits the bill. Checking in at a shade under 200 lbs, Rattie's 6-foot frame and 195-pound weight make him of legitimate NHL size. Further, as previously mentioned, Rattie has the skills to match, as his natural goal-scoring ability and stellar hands combine to make him a dangerous two-way threat.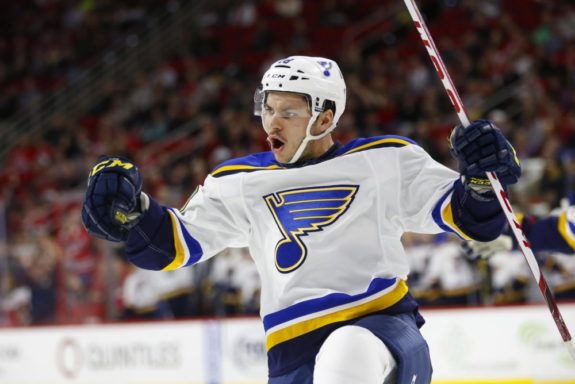 To boot, Rattie has proven himself once again to begin the 2017-18 campaign. Through his first ten games played with the Condors, Rattie had netted six goals and nine points – two offensive totals which led Bakersfield and landed him amongst the AHL's highest-scoring players.
Highlight. Reel. Goal. Take a bow, @TyRattie8! #MBvsBAK pic.twitter.com/u8The80gys

— American Hockey League (@TheAHL) November 5, 2017
The traits which separate Rattie from his peers and make him deserving of a call-up to the NHL-level are plentiful, yet those which are truly noticeable and indisputable are his confidence and composure. Yes, he owns a blistering shot, crafty hands, and excellent on-ice vision but Rattie has also become an increasingly confident player while in possession of the puck.
Never rushed to make a play and a stranger to turnovers, Rattie has developed the ability to out-wait his opposition in order to develop the most lethal opportunity possible. Where many young players can be pressured into mistakes, Rattie's tendencies are those of a capable professional player – traits which are crucial to success at the NHL-level.
Procuring a Promotion
As a result, it appears as though Rattie is simply in need of an opportunity to prove himself.
While he had skated in 34 games with various NHL teams prior to this season, none of which afforded Rattie with the consistent ice time necessary to adjust to hockey's highest level. Not surprisingly, Rattie's longest taste of NHL action resulted in his greatest success, as he netted four goals and six points during a 13-game stint with the St. Louis Blues in 2015-16.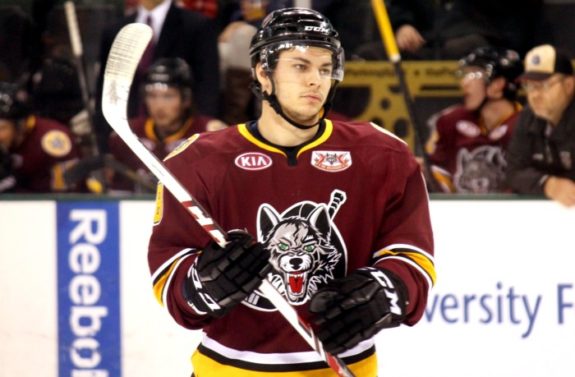 So, with the Oilers in desperate need of depth scoring, why not call upon a young player with room to grow who has demonstrated elite scoring abilities consistently throughout his career?
While a player such as Brad Malone certainly boasts greater grit and experience, Edmonton would do well to provide Rattie with an opportunity to prove himself as a legitimate scorer at the NHL-level. With McDavid and Leon Draisaitl relied upon far too heavily, the addition of a skilled forward would surely prove far more valuable to the organization than that of a rugged veteran skater, respectively.
If the Oilers truly wish to dig themselves out of their current hole, they will need to consider making serious changes to their existing lineup, with the addition of Rattie and his greater potential being one of them.