In sad NHL news, veteran forward Derek Dorsett has decided that he will not be returning to the Vancouver Canucks active roster due to health concerns and the risks that come with playing hockey. The news was announced by the Vancouver Canucks on Thursday morning.
#Canucks announce Derek Dorsett will not return to active roster due to health reasons and risks associated with playing. https://t.co/ZOrsAhfHfx

— Vancouver #Canucks (@Canucks) November 30, 2017
This news also comes after Dorsett was having arguably the best campaign of his career with seven goals and nine points through the team's first 20 games after returning from a devastating injury. Despite his successful start to the 2017-18 campaign, Dorsett's spinal injury has been deemed so bad with further risks apparent that the soon-to-be 31-year-old has decided to retire now for the betterment of his life after hockey.
Statements From Dorsetts' Doctors
Dorsett received cervical disc herniation surgery in December of 2016 and with certain issues arising this season, he was given the advice to stop playing to avoid further injury. Below are the statements from two doctors, Canucks' head team physician Bill Regan, and doctor Robert Watkins, the doctor who performed the original surgery on Dorsett:
We've evaluated Derek's health and fitness to play consistent with every player's medical history. When his latest symptoms presented we immediately took the precaution of removing him from the line-up to carry out a thorough evaluation, including consultation with Dr. Watkins. His pre-existing conditions, combined with the recent surgery and the risks associated with continuing to play led to a recommendation that Derek seriously consider not playing again.

– Dr. Bill Regan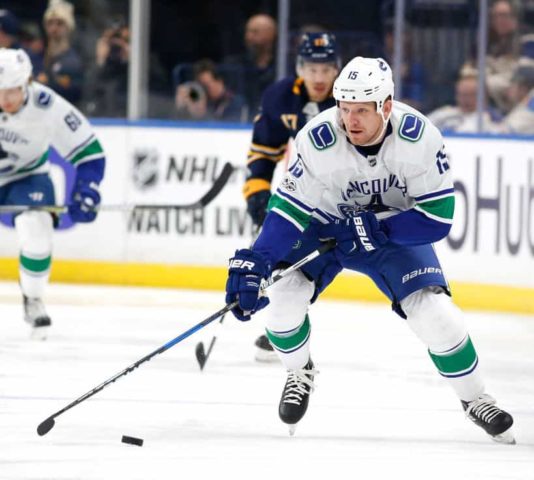 The latest evaluation of Derek's neck revealed that he's sustained a cervical disc herniation adjacent and separate to his previous fusion. Given his current condition and the long-term, significant health risks, I advised Derek not to return to play.

– Dr. Robert Watkins
Dorsett and General Manager Jim Benning's Statements
I'm devastated by the news. It will take a long time for this to truly sink in. As hard as it was to hear, Dr. Watkins' diagnosis is definitive. There is no grey area, and it gives me clarity to move forward. I have a healthy young family and a long life of opportunities ahead of me. Hockey taught me a lot and it will help me be successful in whatever I choose to do in the future.

I still have so many thoughts to share and people to thank for all of their support. What I can say for certain right now is that I left it all out on the ice. I gave my heart and soul to the teams I played for and never backed down from a challenge, including this one. I am proud of the way I played. It made me successful and a good teammate. Most of all I am truly honoured and grateful to have lived the NHL dream.

– Derek Dorsett

Derek overcame the odds to make the NHL and play over 500 games. He's an example of what you can accomplish when you persevere. He is a great teammate, a terrific role model and leader for younger players. This is truly unfortunate news for Derek, his family and our team. We will be there every step of the way to support him, his wife Ali and his family as they take the next steps in their lives.

– Jim Benning
A Succesful Career for Dorsett
Despite being taken in the seventh-round of the 2006 NHL Entry Draft, Dorsett found a way to play in 515 NHL games and score 51 goals and 127 points. Playing for three teams during his time in the NHL, Dorsett scored a career-high 12 goals in 2011-12 with the Columbus Blue Jackets and a career-high 25 points with the Canucks in 2014-15.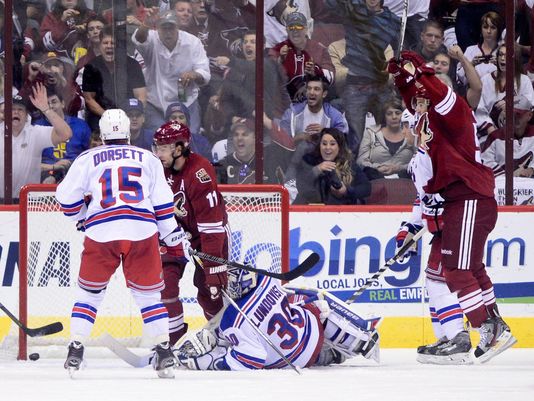 Dorsett also spent parts of two seasons with the New York Rangers, though he only played during the 2013-14 regular season with New York, scoring four goals and eight points in 51 games. He did play 11 postseason games in 2012-13 with the Rangers, however, before playing in 23 postseason games the next year as the Rangers took on the Kings for the Stanley Cup Final.
It isn't typical for seventh-round picks to make it to the NHL, let alone play in over 500 games, score over 50 goals and record over 100 points. Still, Dorsett did that while becoming a locker-room favorite throughout his career. He also got to play in the postseason on four separate occasions.
Brandon Share-Cohen has covered the NHL and various professional sports for seven years. Working with The Hockey Writers, Brandon works extensively on covering the Boston Bruins in addition to his role as the News Team Lead.