After being shelved for a month, Devils winger Marcus Johansson has been medically cleared from a concussion. The left-winger suffered the knock against the Vancouver Canucks on Nov. 1 and has remained free from headaches, dizziness and residual symptoms associated with the injury for over a week. He participated in the morning skate before Monday's bout against the Panthers, despite ultimately not suiting up.
"It gets boring after a while when you're missing out on all those games," Johansson said earlier this week. "Finally, I feel like normal again so it's good to be on the ice skating with the guys."
A History of Concussions
It was a scary moment last month, when Johansson veered left and collided head first into the end boards, just 57 seconds into a tilt with the Canucks. He remained on the ice for several minutes, before gingerly skating towards the bench. Originally listed as day-to-day, Johansson, who suffered previous concussions during his time with the Capitals, ended up missing 13 consecutive games.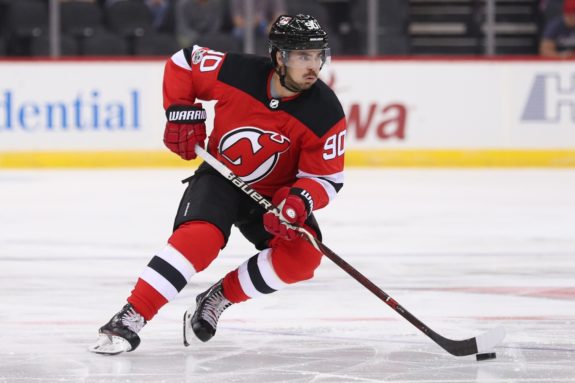 "But it's been a while," Johansson said, speaking on his concussion history. "I didn't want to remember it again. I didn't want to experience it again."
It was at least the third concussion for the creative left-wing. Most famously, during the 2016-17 Eastern Conference playoffs, Johansson was the recipient of a brutal hit by the Penguins' Kris Letang, which resulted in a four-game suspension for the Pittsburgh defenseman after the NHL Department of Player Safety declared Letang had made "significant head contact" with Johansson.
Johansson Eyes an Impactful Return
Johansson is preparing to join his teammates on their west coast trip kicking off this Friday against Colorado Avalanche—fantastic news for a Devils' team that's cooled off a bit (6-4-4) after a surging start in the season's first month. The cerebral play-maker, who netted three goals and a pair of assists before the injury, anticipates a swift return to form.
What remains uncertain is whether Johansson will immediately slide back in as a top-six forward—a sentiment echoed after Wednesday's practice by coach John Hynes. Hynes admitted Johansson looked sharp skating the past few days but would be re-evaluated after Thursday's team practice. He also confirmed that when the Swedish forward does return to the line-up, he'll resume his natural role on the left wing.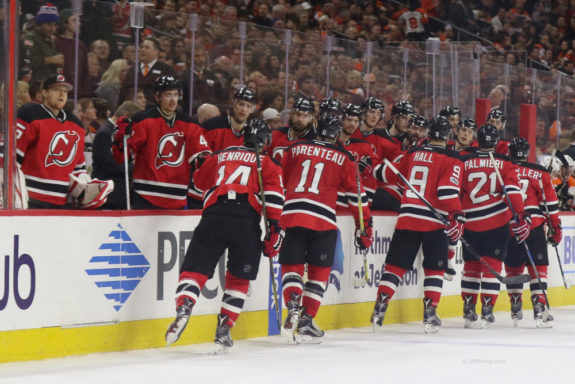 In limited play, Johansson has performed respectably in his first season in New Jersey, contributing on the power play and often meshing well with rookies Nico Hischier and Jesper Bratt on the Devils' second line.
The Devils were able to acquire Johansson, a former first-round pick and consistent contributor on a high-powered Capitals offense, for two 2018 draft picks over the off-season. It was considered a savvy move for the talent-starved Devils, capitalizing on a horrendous salary cap situation in Washington and exchanging only upcoming second and third-rounders. The Swedish wing is a seven-year veteran and coming off his most productive season in 2016-17, managing 58 points (24 goals, 34 assists) and 19 PPP in 82 games.
With Johansson's Return a Healthy Devils Team Looking to Surge
The impending return of Johansson restores another critical piece of a Devils team devastated by injuries in the first-quarter of the season. The team recently got back veteran centers Travis Zajac (17 games) and Brian Boyle (10 games) and still remain without first-liner Kyle Palmieri, out indefinitely with a broken foot. With a grueling chunk of their schedule behind them and fresh off a very sluggish performance against the Florida Panthers, the Devils are hoping that the combination of mending veterans, electric rookies, and a healthy Marcus Johansson will lead to W's in the coming weeks.