In a late trade on Sunday, the New Jersey Devils have acquired former Washington Capital Marcus Johansson for a second round pick (previously owned by Florida) and third round pick (previously owned by Toronto).
Capitals trade forward Marcus Johansson to the Devils for 2nd & 3rd round picks. More: https://t.co/ar4JW6NYxy pic.twitter.com/3yx1X4S66E

— TSN (@TSN_Sports) July 3, 2017
Johansson, 26, registered 58 points (24 goals, 34 assists) in 82 games with the Capitals last season. He's spent his entire seven-year career with the Capitals organization but in an attempt to clear cap space in Washington, Johansson will be moving to a Devils team that badly needed some help offensively. He can play all three forward positions and is a quality veteran who adds some very consistent production.
Johansson appears to be the second astute move made by the Devils in two days.
Devils Moves to Date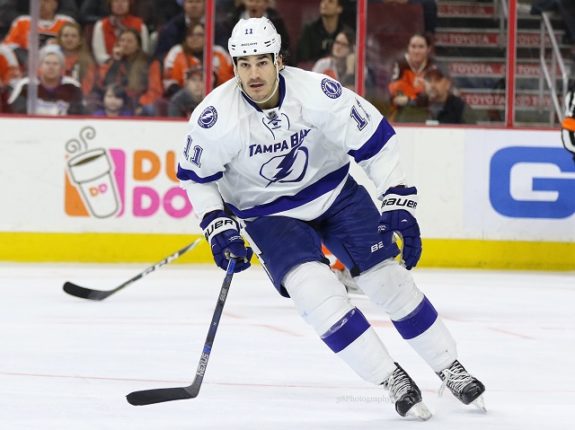 The Devils had a relatively quiet two days of free agency. They first added center Brian Boyle who wasn't planning on returning to the Toronto Maple Leafs and then general manager Ray Shero declared the team wasn't done, still looking to add another option at forward, particularly at right wing.
On July 2nd, Shero made another move acquiring Johansson who has two years left on a $4.583 million per year contract. The 6'1", 209-pound forward will likely play in the Devils top-six on a cap friendly deal and because the Devils were inexperienced, their youth made adding a veteran an important piece of the puzzle.
While it didn't count as a deal, the Devils were also in on defenseman Kevin Shattenkirk. They ultimately lost out to the Rangers who signed the offensive-defenseman.
Capitals Moves to Date
The Washington Capitals have seen some major change over the last couple days. While they retained Dmitry Orlov, T.J. Oshie and Brett Connolly, they lost Kevin Shattenkirk to the New York Rangers, Justin Williams to the Carolina Hurricanes and Karl Alzner to the Montreal Canadiens. Johansson is another exit in a long line of ending tenures with the Presidents' Trophy Champions.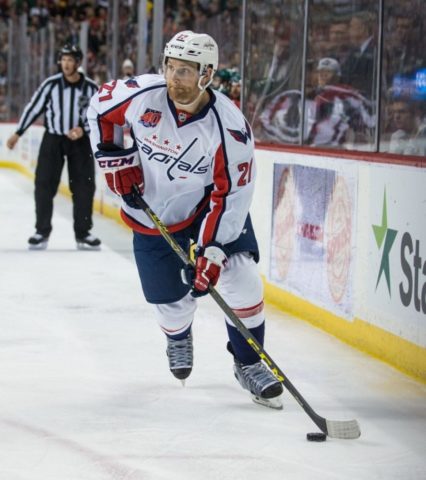 It's not that the Capitals didn't want to keep all of these players, it's just that their cap limitations wouldn't allow it. Even when Alzner expressed interest in staying and asked if there was anything even remotely close to an offer coming from the Capitals, he was told they could do nothing until their biggest names were signed.
Among those big names is forward Evgeny Kuznetsov. The Capitals are still looking at clearing space in an effort to get Kuznetsov on a long-term deal and one that will pay the skilled forward more than $6 million per season. The Caps also need to retain Andre Burakovsky and between the two players, Washington's roster will be at the full cap.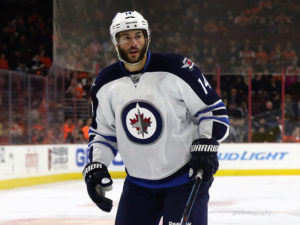 The rest of the roster will have to be filled out by rookies or prospects. Deals like the Anthony Peluso signing are perfect examples of players who may enter the team with lower cap hits but expectations that they might be able to help contribute to a team that is going cheaper in many respects.
This was a trade of two teams trying to solve completely opposite problems. The Capitals needed financial breathing room and they got some by moving Johansson. The Devils needed scoring and Johansson adds that.
The Devils also still have a ton of draft selections for the upcoming drafts and could afford to spare one or two for a proven NHL'er.