Sam Gagner is playing for his survival in the NHL.
Thanks to mounting injuries to Vancouver forwards, Gagner is getting a second chance with the Canucks after his future with the team looked in doubt at the start of this season.
Gagner cleared waivers after the preseason and was loaned to the Toronto Marlies of the American Hockey League. By not sending him to Vancouver's Utica Comets affiliate it signaled that the Canucks were done with him despite two years and $6.3 million remaining on his contract.
That made the center's recall on Sunday perhaps more surprising than when he was waived, and Gagner has made the most of it with strong showings in his first two games back with the Canucks this week.
Gagner Uses Adversity to Build Confidence
"I went down and played as hard as I can and got better because I still have a passion for the game and that's not going to change — I'm coming back here confident," Gagner told The Province (from "Ben Kuzma: Boeser's injury, Horvat's workload, reopens NHL door for Gagner" 11/19/2018). "I really didn't look at it (demotion) as a negative. It allowed me to play in a lot of different situations and be an important guy and build some confidence.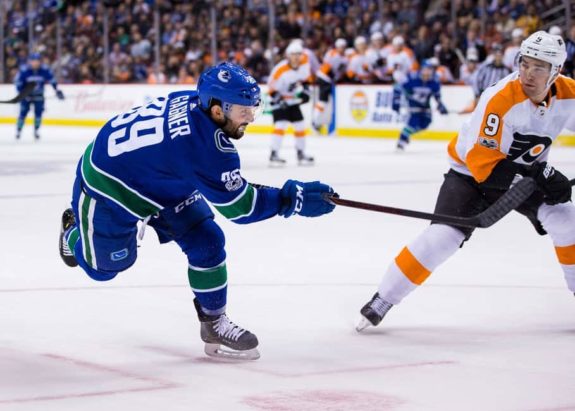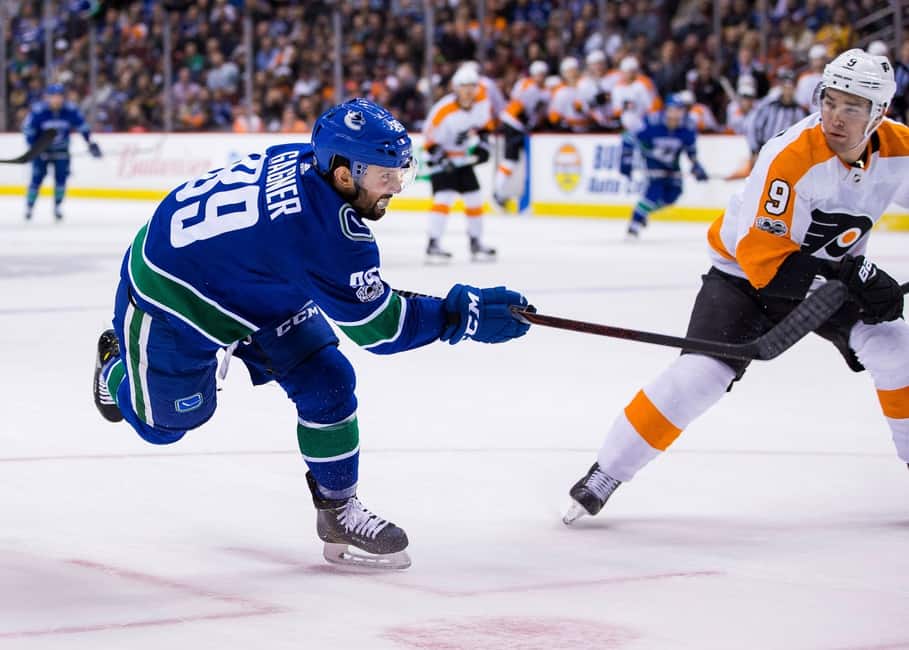 "Adversity is a great way to become a better person and player and I feel better for it."
Gagner, who had 15 points (seven goals and eight assists) in 15 games with the Marlies, made a fantastic cross-ice pass to earn an assist on Derrick Pouliot's second-period goal Wednesday night in a 4-3 loss to the Anaheim Ducks. After picking up 16:47 of ice time (4:03 of which was on the power play) in his season debut Monday night in a 6-3 home loss to the Winnipeg Jets, Gagner's 20:24 was the fourth-most among Canucks forwards (2:18 on the power play and 45 seconds short-handed) in Anaheim.
In addition to making nice plays to set up scoring chances, Gagner has been making subtle contributions that led to goals while getting first-unit power-play time in each of his past two games. He kept the puck in the Jets' zone during a man advantage sequence that led to Elias Pettersson's first-period goal Monday night, and screened Ducks goalie John Gibson on Horvat's third-period goal Wednesday night.
Helping the Canucks improve on their 17th-ranked power play (20 percent) and contributing offensively will determine whether Gagner's stay will be temporary or permanent. It's a pivotal time in Gagner's NHL career and the Canucks' season as they try to snap out of a season-high seven-game losing streak (0-6-1).
Gagner is just 29, but he's coming off a disappointing 10-goal, 31-point season that followed career highs of 18 goals and 50 points with the Columbus Blue Jackets in 2016-17. What he needs is Canucks coach Travis Green to keep giving Gagner chances to succeed on offense by deploying him with skilled linemates. And Green showed more trust in the veteran forward by putting him out among the six attackers late in the third period as the Canucks tried to score the tying goal with goalie Jacob Markstrom pulled.
Gagner Feels a Little Déjà Vu From Stint with Flyers
This isn't a new situation for Gagner, who was waived by Philadelphia in December 2015 and spent nine games with the Lehigh Valley Phantoms of the AHL before getting recalled by the Flyers.
Although his wife and children remained behind in Vancouver during his recent demotion, Gagner wasn't going to get much sympathy while earning more than $3 million in salary to play hockey in Toronto. To his credit, Gagner remained optimistic and didn't suffer from any self-pity or bitterness.
"I think when you look at it from an outside perspective, it doesn't look like a positive situation, but I think you can turn anything into a positive situation the way you frame it," Gagner told Sporting News on Oct. 18 about joining the Marlies. "I'm getting an opportunity to play important minutes here and the coaching staff has been great, first-class organization that treats everyone really well and it's just another opportunity for me to improve my game and find ways to get back to the NHL level."
"He's been through a lot and he always seems to fight through it and come out on the other side." @BoHorvat discusses how Sam Gagner will help the #Canucks. pic.twitter.com/Mx3aGr1tlx

— Vancouver #Canucks (@Canucks) November 19, 2018
Gagner can also help in the faceoff circle for the Canucks who have been hurting in that department since Brandon Sutter dislocated his shoulder on Oct. 29. Gagner was three-for-three on faceoffs vs. the Jets but zero-for-four against the Ducks to offer a little relief for Horvat, who had taken a league-high 616 faceoffs through Wednesday's action. Horvat is doing a fantastic job, winning 56 percent of his draws, but he's clearly overworked in that category with second-place Ryan Johansen of Nashville 140 behind.
If Gagner can contribute to the Canucks remaining in playoff picture in the wide-open Pacific Division, where they are in fourth with 22 points through Wednesday, he'll create some tough roster choices for Green and general manager Jim Benning when forwards Sutter, Brock Boeser, Sven Baertschi and Jay Beagle return from injuries.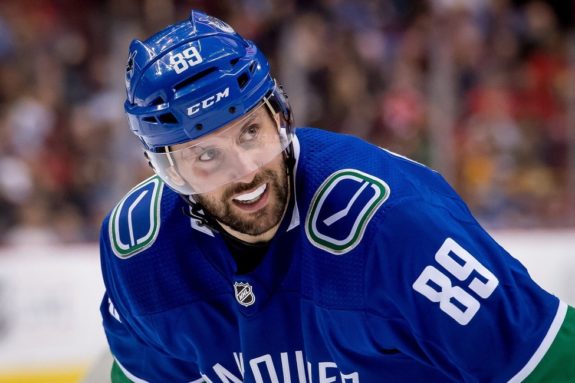 "I like Sam a lot as a person and as a pro. I'm excited for him to be back – for him. I think it's good timing for our team. I don't think I have to say a lot to him; he's not a young guy who's up and down. I just want him to play and play his best, and I think we're going to get his best," Green told Sportsnet.ca.
Getting Gagner's best is essential for him and the Canucks. If that isn't enough to stick around in Vancouver, he'll hope it will convince other teams to take a chance on him whether that's via a trade or a possible waiver claim. But if Gagner gets shipped back to the AHL, a possible offseason buyout and an uncertain future as a pro loom on the horizon.
Jim Wilkie is a native of Vancouver, B.C., and a longtime journalist who has written and edited for ESPN.com, Agence France-Presse and worked for the Toronto Star and the Seattle Post-Intelligencer.