With the Vegas Golden Knights' miraculous first NHL season coming up just short of being one of the greatest stories in sports history, it is now time for the franchise to look forward toward its' first real offseason bonanza. While they technically existed in June and July last year, the focus was more about setting up a competent team for opening night than making a big splash in free agency. With a roster full of veteran players on expiring contracts, Golden Knights general manager George McPhee has a lot of work to do once again in the summer months in order to keep his team highly competitive in year two.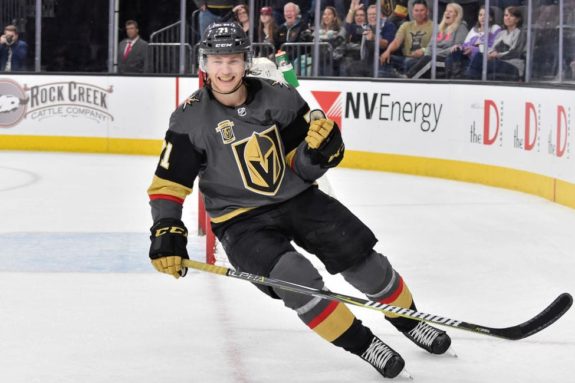 However, the success of the Golden Knights this year could have a much larger effect on the NHL than just being a positive press story for their newest franchise. By pulling so much high-end talent off of other teams' third lines and bottom defensive pairings, GM's all around the league have to be asking themselves the question: "Do we need to sign a big name free agent, or do we already have a William Karlsson or Nate Schmidt on our roster?"
Teams Often Make Big Mistakes in Free Agency
While names like Jonathan Tavares soak up the majority of free agency discussions due to the massive contract a player of his caliber commands, the majority of teams in the NHL will still make meaningful signings that will have long-term effects on the team during free agency. Oftentimes, general managers will dole out high-value, five or six-year contracts for a player to fill in a specific role on their team. While these signings can work out in the long-term, frequently by year three or four, they start feeling some real buyers remorse about their use of cap space.
For example, when the Edmonton Oilers signed Milan Lucic to a seven-year, $42 million contract in 2016, they did so thinking that he would act as an offensive foil next to superstar Connor McDavid. In year one, this was largely the case, with Lucic scoring 23 goals and 50 points. Year two saw a significant drop in production from Lucic, as he played less each game and only scored 10 goals and 34 points. After that poor showing, the Oilers are already looking to bite the bullet and move on from him, even if it will cost them. As said by Frank Seravalli of TSN:
…They're trying and talking to teams about potentially taking another contract back even if that means sweetening the pot with a pick or some other roster player in order to make it happen.
Almost every franchise has a player or two that they overpaid in free agency that has become a financial drain on the team. Sure, they can buy that player out, but this only provides short-term relief to a long-term problem.
Hockey World Has Incredible Talent and Depth
It is often overlooked just how deep and talented the hockey world has become over the decades. Between the NCAA, CHL, European leagues and KHL, players of all ages and talent levels can find meaningful ice-time pretty much anywhere in the world. This has created a seemingly limitless pool of talent for NHL general managers to pull from if they are willing and able to look deep enough. While generational players like Alexander Ovechkin and Sidney Crosby will always shape the league around their image, these depth players are slowly changing what it means to play hockey in the NHL.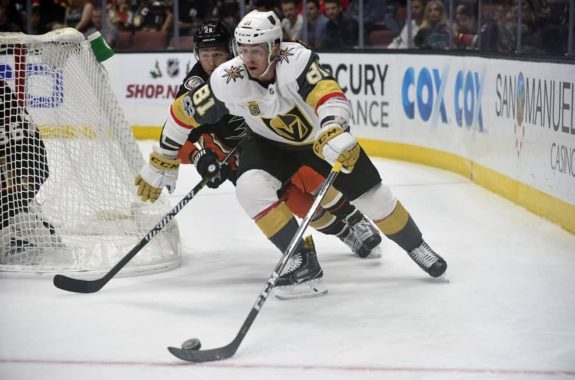 Due to this depth, though, many teams are often forced to underutilize talented players on their third or fourth lines so more established players can play their game. This leads to situations where a young winger with top line potential is only getting to play 10 to 12 minutes a night despite many believing that they could break loose with an increased role with the team. Sometimes they get this opportunity with their original team, but oftentimes, they end up leaving in free agency to take on a larger role elsewhere and end up having a breakout year with a new team.
Golden Knights Could Change Free Agency Approach
So, with the success of the Golden Knights built on the back of all this player depth around the NHL, you could see teams that would normally go out and spend on free-agents holding back to allow one or two of their depth players a chance at a bigger role with the franchise instead. While this is far from guaranteed success for the team, even if the depth players are unable to meet expectations in year one or two, the mistake would be far less impactful than having a player fail in year two of a five-year contract.
This doesn't mean teams won't go out and spend money in free agency, either. Veteran players will still get big contracts from teams who believe they are that one piece away from winning it all. It just means that, in a cap-crunch world, some teams may look to the Golden Knights' model for inspiration on how to build their future instead of the tradition of free agency.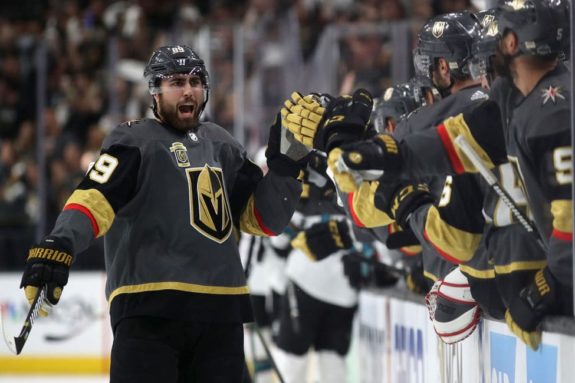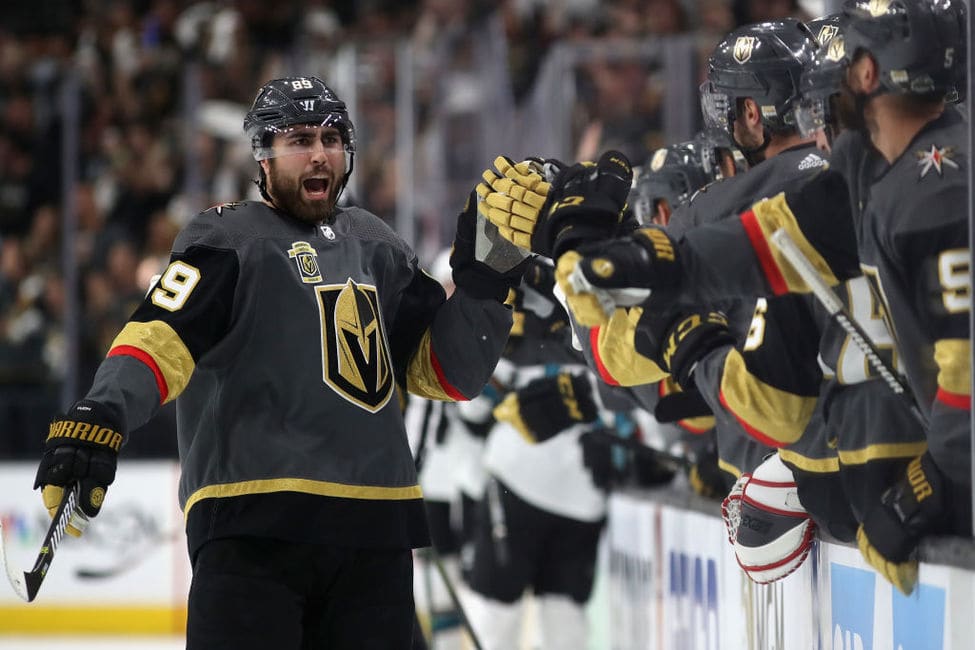 It's impossible to know if the NHL at large will learn anything from the success of Vegas this year. However, with the incredible player depth currently in the league, there is the potential for a struggling franchise to pull talented but underutilized players off of a third-line instead of overspending in free-agency.
No, this player may not carry their team to the Stanley Cup Final, but they could be a far more effective and affordable option than a big name free agent… and in the cap-crunch world that is the NHL, affordable is worth more than almost anything else.