If you've ever worked in an office setting you know how daunting paperwork can be. You know who else knows that kind of headache? Vegas Golden Knights owner Bill Foley knows. In that way, perhaps he's just like the rest of us, except he has to pump the breaks on building a National Hockey League franchise. Fine, maybe it's different.
Paperwork Holding up Vegas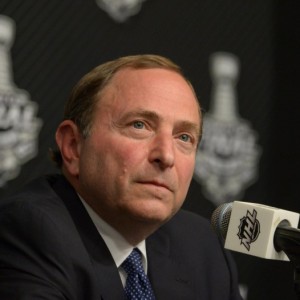 That paperwork, associated with the $500 million payment Foley owes the NHL as part of the expansion process, is what will keep the Golden Knights inactive at the Mar. 1 trade deadline. This week the Vegas owner confirmed that he's got the bucks, but the voluminous documentation that he must present to the league before engaging in transactions with other clubs is still a hurdle his team must clear.
"We won't make it before the trade deadline. The documentation is unbelievable. I have documentation with the league on a franchise agreement. I have documentation on a loan we are taking out with CitiBank. I've got my personal stuff, which all has to get in and get approved. If you saw the stack of documents you'd say it's not a pretty picture," Foley told Sin Bin.
So Vegas fans are going to have to be patient. The next important date on the Golden Knights calendar is Mar. 6. If Vegas can fulfill all of the NHL's expectations before that date, general manager George McPhee will be permitted to participate in the GM meetings. Until then, Foley has confirmed that McPhee will continue to engage in conversations with other general managers.
"George is having informal calls, informal talks with various GMs. Other teams want to do more than we want to do. They want to lock up some of their players for the playoff run and after the playoff run. We aren't going to get ahead of ourselves. George is going to make good deals. George is a dealmaker, especially in hockey. If we give up the right to draft a good player we are going to get something good for it."
Foley Placing Greater Value on Draft Picks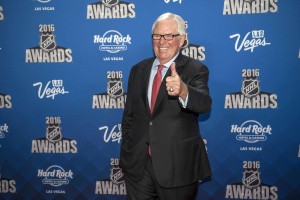 Foley means it when he talks about getting good value for his draft picks. With Mar. 1 no longer being an important date for Golden Knights fans, many are certain to speculate how active the team planned on being at the trade deadline. To that end, it's worth noting that Foley's vision on the construction of his club has shifted within the last several months. In a Feb. 13 interview with Brian Blessing on Sportsbook Radio, the Vegas owner stated that he may not be so quick to part with draft picks in order to get a deal done.
"I also have moved my view on unrestricted free agents. I was really, really excited about unrestricted free agents and maybe giving up draft picks, giving up our pick to a particular team to try and sign an unrestricted free agent. I don't think we're going to do much of it now. I think we'll get in the unrestricted free agent game after June 25th. But I don't know how many we're going to really try and sign during that expansion draft period. You're giving up a draft pick. Maybe that's not the best thing to do."
It sounds logical enough, and certainly many will support that game plan of building through the draft. That said, it's fair to wonder if Foley knew in mid-February that the Golden Knights would not be players at the trade deadline, rendering the above statement an easy one to make. He's a smart guy.
Don't be mistaken, though. The Golden Knights are ready to get to work. Feb. 9, McPhee told Puck Daddy that he expects to be present at the GM meetings in Boca Raton, and furthermore, he expects Vegas to be ready to do business.
"Well we just feel the sooner the better," McPhee said. "We'd like to start doing some business. We're ready to go and it's important for us to be involved. It's important for us to be at the table at the GM's meetings because there are important decisions regarding the league and all of hockey in general are being made there and Las Vegas should be heard."
"There's going to be plenty for us to do in June. It would sure be nice if we can get some other things out of the way in March."