The Washington Capitals 2014-15 campaign was surely not a forgettable one for head coach Barry Trotz and his players during the beginning of a new era of Caps' hockey. Trotz and GM Brian MacLellan made substantial progress during their first years in their respective roles, with the team reaching the Eastern Conference semi-finals, but falling to the New York Rangers after holding a 3-1 series advantage.
The sting hurt, that's for sure. However, much progress was gained and necessary experience was accrued that will help Washington compete for a championship over the next few years. Washington continued to find what they see as a franchise goaltender in Braden Holtby, who was one of the best goalies in all of the NHL last season.
Their defense was much improved following the enormous additions, good and bad, of former Pittsburgh blue liners Matt Niskanen and Brooks Orpik. The power play stayed dominant and the team played much better during five-on-five play than in year's past. Their opportunities to win won't be open forever, but over the next couple seasons in Washington's best chance to finally lift the Stanley Cup.
2014-15 Record
Record: 45-26-11 (101 points)
Goals per Game: 2.89 (7th)
Goals Against per Game: 2.43 (7th)
PP: 25.3% (1st)
PK: 81.2% (14th)
Key Additions
Justin Williams: Coming over on a two-year deal from Los Angeles, Williams will aid Washington's group of top six forwards with his skill and experience. His playoff acumen will be necessary for the Capitals to make a deep run and he could have a notable impact on the Capitals locker room atmosphere.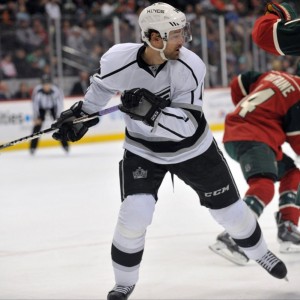 T.J. Oshie: Acquired in Brian MacLellan's first big offseason trade, Oshie's an exciting player who will bring intensity to the Capitals lineup, along with being another top six forward Trotz can utilize in different situations.
Key Losses
Mike Green: Losing Mike Green hurts immensely, because he helped the team in so many ways. He was one of the best power play quarterbacks in the entire NHL and had the ability to start an offensive rush like no other.
Joel Ward: The market often dictates what a player is worth in free agency and it certainly was the case with Joel Ward. He joins the San Jose Sharks on a deal far too pricey for the Capitals liking, but his time in D.C. was a success undoubtedly after he was plucked in free agency by former Washington GM George McPhee.
Troy Brouwer: As part of the T.J. Oshie trade, Washington lost a depth forward, partly due to salary restraints. Brouwer struggled in the playoffs of late, but was often a key player and influence on the Caps roster. The additions should mask his decencies and they make Washington a more formidable opponent.
Forwards
Alex Ovechkin: There isn't too much to be said about his decline as of yet. He's still a star in the NHL and it looks like it will continue to be that way over the next few years. He could score 50 goals once again and could be playing with even better teammates on Washington's top line, a scary idea for Eastern Conference foes.
Nicklas Backstrom: Although he might miss the first part of the season, Backstrom's still one of the best passers in all of hockey and brings a calmness to the rink that most players don't provide. He'll be a key component on the Capitals insane power play, which should be one of the best in the league once again.
Barry Trotz says Nicklas Backstrom (hip) and Brooks Orpik (wrist) tracking well with recoveries, No timetable. #CapitalsTalk

— Chuck Gormley (@CharlesAGormley) September 22, 2015
Andre Burakovsky: Scoring 22 points in 53 games in a rookie season isn't a terrible mark to take into your second season. But for Andre Burakovsky, the 2014-15 season was interesting to say the least. He had a hot start to begin the year, but was then sent to Hershey sporadically and didn't receive optimal NHL minutes from Trotz. He'll be a valuable contributor moving forward for Washington.
Defense
John Carslon: With Mike Green out of the picture, Carlson is the top Capitals defenseman on the roster, no doubt. He's an elite two-way blue liner in the NHL and will need to help guide the rest of Washington's defense. He finished third in scoring for the Capitals last season with 55 points and another 50 plus point season is pretty reasonable for a player of his talent level.
Brooks Orpik: The question isn't a matter of when, but how long Orpik stays an option for Washington's defense. He's an obvious buyout candidate in the next few years, because his lack of mobility doesn't mesh at all with the Washington Capitals future.
Goaltending
Braden Holtby: One thing Trotz needs to work on this season is playing Braden Holtby less. He'll have Philipp Grubauer on the roster to back him up in all likelihood and he should utilize the young German net minder. Holtby had a stellar year last season (.923 SV %), but he played in 73 regular season contests and there's no reason to overwork him when Washington is destined for the playoffs.
Breakout Player
Dmitry Orlov: Injured almost the entire season last year, Orlov has raw talent that needs to be finally applied at the NHL level. He's one of the best skaters on Washington's blue line and boasts a slapshot that some defensemen can't compete with. He'll play with fellow youngster Nate Schmidt and have an opportunity to make an impact on the power play as well.
Player with Most to Prove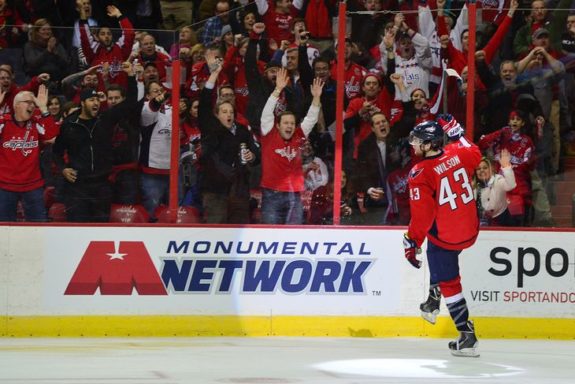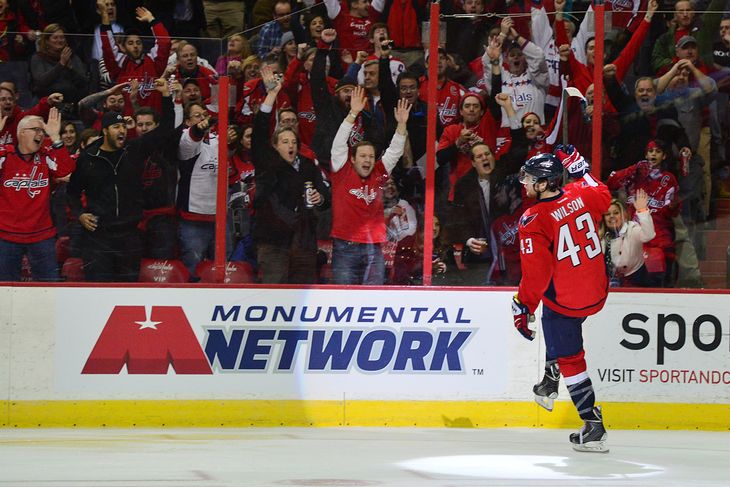 Tom Wilson: Coming from the Plymouth Whalers of the OHL, many viewed Wilson as the next great power forward in the NHL. However, his offensive contributions have been minimal at best. He needs to get serious about improving at this level before he's nothing more than a brushed over enforcer, they're a rapidly dying breed. An uptick in minutes would help his cause, but with Washington set to compete for a championship, those minutes will have to be earned with a commitment to improving.
Season Outlook
Washington has a chance to go very far in the upcoming season. They face stiff competition in the Metropolitan Division, but I predict they will finish third in the division and reach the Eastern Conference semi-finals for the second season in a row. They're close, but they weren't the only Eastern Conference team to make significant additions. The loss of Mike Green hurts them and defensemen Nate Schmidt and Dmitry Orlov will need to have big years to support a strong defensive core.