Not a Snuggie.
What gifts will the Detroit Red Wings ask for this year, though? Now that the holiday season is underway, the Red Wings can break out their wish list and start passive-aggressively hinting their demands to others. Perhaps some of their wishes can come true—if they're on the "nice list."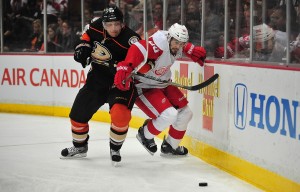 1. Health and Happiness
With Drew Miller and Teemu Pulkkinen both out for up to six weeks, the Red Wings have once again been stung by the injury bug that has also afflicted Pavel Datsyuk, Darren Helm, Brad Richards, Kyle Quincey, and Mike Green this season. Heading into the New Year, the Red Wings are hoping to stay healthy and keep a consistent lineup. Asking for and getting good health would greatly benefit the ravaged Red Wings, who are aiming for a 25th straight playoff appearance.
2. Power
At times this season the Red Wings' power play has been as miserable as a lump of coal. After finishing last season with the second best power play, the Red Wings looked even more powerful with Green, Pulkkinen, and Dylan Larkin joining the lineup on a full-time basis. Not so much. Now ranked 23rd in the league for power play percentage, the Red Wings should be asking for some power for their power play. Pulkkinen's absence will not help, but an otherwise healthy lineup and some chemistry should help this wish to come true.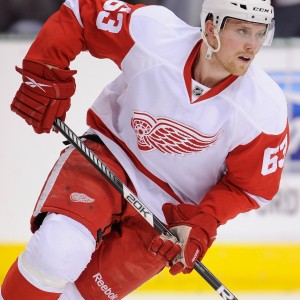 3. Penalty Kill Consistency
Another wish made more urgent by recent injuries, the Red Wings should also wish for some consistency to their penalty kill. Shea Weber and his power play hat trick over the weekend really exposed what has been a mess of a penalty kill so far this season. The 13th-ranked Red Wings have plenty of room to improve, especially considering the work they did against Alex Ovechkin's Washington Capitals and their second-ranked power play. Some consistency would be nice, because right now, their penalty kill has the consistency of a chunky holiday fruit cake, not smooth egg nog.
4. New Stuff
Everyone wants the cool, new technology and the holidays present an opportunity to receive such gifts. The Red Wings are no different. And the cool, new stuff they desire are their prospects. So far this season, top prospects Anthony Mantha and Tyler Bertuzzi have not impressed after strong playoff performances this spring. Red Wings' brass surely hopes these two can grow into the top players they had envisioned when selecting them in the first two rounds of the 2013 draft. Their size and grit would be welcomed additions in the Red Wings' finesse-centric lineup. They just need to earn playing time first.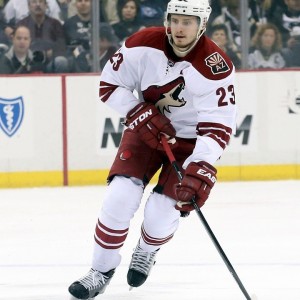 5. And Finally, All-World Piece
Peace would be nice, but the Red Wings would certainly love an all-world piece added to their lineup. How so? A trade! You can bet Oliver Ekman-Larsson, Jordan Eberle, or T.J. Brodie are at the top of list of Red Wings' trade targets—at the right price. The Red Wings have a deep lineup, but their defense still lacks the top player that Nicklas Lidstrom was for so long. Though few, if any, could ever equal Lidstrom, their defense could certainly use a top-two defender capable of playing in all situations. And with a deep lineup, a trade is way more feasible. Though unlikely, the prospects of acquiring Brendan Shanahan, Dominik Hasek, Robert Lang, and Marian Hossa (though not traded for) seemed bleak until they were indeed picked up.