Maybe I should quit while I'm ahead. Walk away while my bracket is looking good.
It's not going to get any easier, that's for sure. It never does.
I went 7-for-8 on my predictions for the first round of the Western Hockey League playoffs. Not only did I get seven of the eight winners right, but I was bang on with the number of games in four of those seven series. Now that's impressive!
WHL Playoff Predictions: Wicked Matchups in First Round
https://t.co/P96NFS6Pv9 #THW #WHL pic.twitter.com/FqjuPQf2n0

— The Hockey Writers (@TheHockeyWriter) March 22, 2018
I had Portland, Victoria and Swift Current all in seven games and Brandon in six. Nailed them!
I also had Everett in four (won in five), Lethbridge in six (won in five) and Moose Jaw in five (won in seven). Close calls there, with Prince Albert putting up a much better fight than anticipated.
Yet, my only real mistake in Round 1 was predicting the team I cover, the Kelowna Rockets, would prevail in seven over the Tri-City Americans. Turns out, I couldn't have been more wrong, with underdog Tri-City sweeping Kelowna in four straight — the lone sweep of the opening round.
I'm pretty proud of that showing overall, perhaps even bragging a bit, but now it's time to turn the page to the second round.
For the record, my original predictions that could carry forward had Everett over Portland in six, Moose Jaw over Swift Current in seven and Brandon over Lethbridge in five. Don't hold me to those, though, since there could be some changes coming after witnessing what went down in the first round.
Without further ado, here are my second-round predictions:
Western Conference
B.C. Division
Victoria Royals (BC2) vs. Tri-City Americans (WC1)
REGULAR-SEASON SERIES: 2-1-1-0 for Victoria, 2-2-0-0 for Tri-City
ANALYSIS: Love me some Matthew Phillips and he sure stepped up for the Royals in the first round — pulling into a tie for the playoff scoring lead with a three-point performance in Game 7 against Vancouver, including the series-winning goal — but Tri-City is healthy and really looked unstoppable against Kelowna. Morgan Geekie and Michael Rasmussen were a dynamic duo up front, and so were Juuso Valimaki and Jake Bean on the back end. The Americans are deep and rested, which makes me think they could go all the way if Patrick Dea holds up in goal. They won me over . . .
PREDICTION: Tri-City in 6.
U.S. Division
Everett Silvertips (US1) vs. Portland Winterhawks (US2)
REGULAR-SEASON SERIES: 5-4-0-1 for Portland, 5-5-0-0 for Everett
ANALYSIS: Yes, it's been that close between these rivals all season long, which makes this series something of a coin flip. Everett didn't disappoint in the first round, dispatching the defending champions with Carter Hart pitching a 36-save shutout in the clinching game. However, the Winterhawks are a different beast and will be much tougher to stop with four first-round NHL draft picks in their lineup — Cody Glass, Kieffer Bellows, Henri Jokiharju and trade-deadline acquisition Dennis Cholowski. They all reached the scoresheet in Tuesday's 3-1 win over Spokane in Game 7, and Mike Johnston always seems to get the most out of his teams in the playoffs. I don't like betting against Carter Hart, but . . .
PREDICTION: Portland in 7.
Eastern Conference
East Division
Moose Jaw Warriors (E1) vs. Swift Current Broncos (E2)
REGULAR-SEASON SERIES: 4-2-1-1 for Moose Jaw, 4-4-0-0 for Swift Current
ANALYSIS: Speaking of coin flips, this series is almost too close to call as well. Both teams were big buyers at the trade deadline and both survived first-round scares, persevering in Game 7. Moose Jaw looked vulnerable at times, but that's probably a credit to Prince Albert's resiliency. Regina pushed Swift Current to the brink too, but Stuart Skinner and the Broncos responded throughout that series. This is the matchup that most expected and it really could go either way. These teams are very even on paper, so it might come down to goaltending. If that's the case . . .
PREDICTION: Swift Current in 7.
Central Division
Lethbridge Hurricanes (C2) vs. Brandon Wheat Kings (WC1)
REGULAR-SEASON SERIES: 3-1-0-0 for Brandon, 1-3-0-0 for Lethbridge
ANALYSIS: Strange results between these teams in the regular season, with each scoring a blowout in their two meetings after the trade deadline. Lethbridge threshed the Wheat Kings 7-2 at home on Feb. 23, then got blanked 6-0 back in Brandon on March 6. Prior to the playoffs, when I envisioned this matchup, I had Brandon making short work of the Hurricanes. Now, following the first round, I'm not so sure. Lethbridge lit it up against Red Deer, led by deadline ringer Brad Morrison, and Brent Kisio appears to have his revamped roster peaking at the perfect time. The Hurricanes could be a feel-good story, but the Wheat Kings are rolling into the second round on a four-game winning streak and will be tough to beat. Drum roll . . .
PREDICTION: Lethbridge in 6.
Final Thoughts
There you have it and, yes, I'm changing all three of my pre-playoff predictions. Rightly or wrongly, I'm now going with Portland, Swift Current and Lethbridge instead of Everett, Moose Jaw and Brandon. We'll know soon enough whether I should have just stayed the course.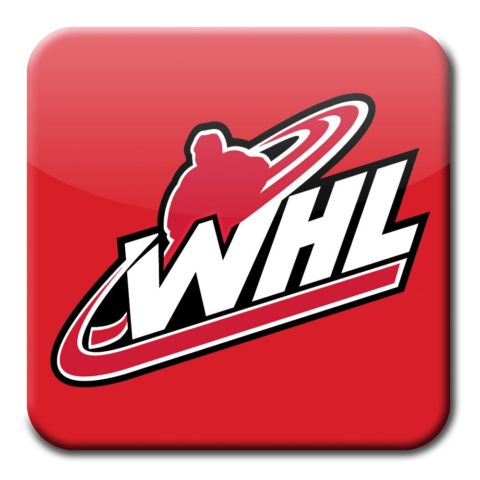 If I'm right (again), the conference finals will pit Portland against Tri-City and Swift Current against Lethbridge. For the sake of filling out my bracket, I'd be taking Tri-City over Portland in seven and Swift Current over Lethbridge in five.
That would leave Tri-City and Swift Current to battle for the Ed Chynoweth Cup and the WHL's second berth to the Memorial Cup in Regina, along with the host Pats, who will now have nearly seven weeks off before that tournament begins on May 18. For the record, I'll go with Swift Current over Tri-City in seven games for the WHL championship.
For now, anyway. I'll revisit my predictions again following the second round.
Larry Fisher is a senior writer and head scout for The Hockey Writers, having been an at-large contributor for THW since August 2014. Fisher covers both the NHL and the WHL, specializing in prospects and NHL draft content, including his annual mock drafts that date back to 2012. Fisher has also been a beat writer for the WHL's Kelowna Rockets since 2008, formerly working as a sports reporter/editor for The Daily Courier in Kelowna, British Columbia, Canada from 2008-2019. Follow him on Twitter: @LarryFisher_KDC.