Never heard of Oilers Young Stars Classic standout Braden Christoffer?
Join the group.
However, Christoffer is quickly making a name for himself among his fellow Oilers Young Stars, and has arguably been the Oilers' top player throughout the 2015 rookie tournament in Penticton, British Columbia.
As a result, let's take a quick moment to further explore Christoffer's hockey career, and exactly how he became a promising young star with the Oilers in 2015.
---
Junior Hockey Career
Although he was never selected in the Western Hockey League's bantam draft, Christoffer's game, focused on offensive production as well as physical play, allowed him the opportunity to play with the Sherwood Park Crusaders of the Alberta Junior Hockey League.
In his one and only season in the AJHL, Christoffer, at the age of 17, scored 10 goals and 24 points, including 143 penalty minutes. Fortunately for Christoffer, his physical play paired with offensive abilities were impressive enough to earn a full-time job with the Regina Pats of the WHL.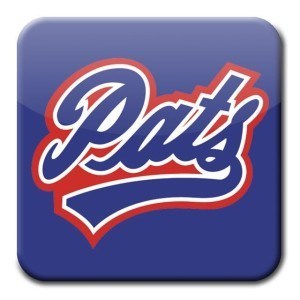 In his first season with the Pats as an undrafted player, Christoffer scored 11 goals and 20 points over 69 games, as well as 91 penalty minutes as an 18 year-old. The following season, not only did Christoffer's offensive production increase, but so too did his physical play, recording 13 goals and 35 points alongside 130 penalty minutes.
Finally, in his third and final season with Regina, Christoffer was named team captain of the Pats, having earned the reputation of being not only a great teammate, but also an incredible leader both on and off the ice.
As the team captain in 2014-15, Christoffer's game reached new heights, as he netted 26 goals and 59 points over 72 games, as well as 147 penalty minutes, indicating his willingness to protect his teammates. Further, in the playoffs, Christoffer recorded an additional eight points in nine games before the Pats were eliminated in the second round.
Due to his strong play, Christoffer quickly earned a one-year American Hockey League contract with the Bakersfield Condors, where he will likely begin the 2015-16 season.
---
2015 Young Stars Tournament
As previously mentioned, Christoffer has been a standout among his peers in the 2015 Young Stars Tournament, despite playing alongside the likes of Connor McDavid, Leon Draisaitl and Darnell Nurse.
In the Oilers' first game against the Vancouver Canucks, Christoffer scored a highlight reel goal, splitting the Canucks defense before firing a quick wrist shot upstairs past goaltender Clay Witt.
Here's the beauty goal by Braden Christoffer to give the #Oilers Rookies a 1-0 edge in the opening frame! pic.twitter.com/p04oqm47lJ

— Edmonton Oilers (@EdmontonOilers) September 12, 2015
In the Oilers second game against the Calgary Flames, Christoffer continued his impressive play. First, he took an incredible backhanded pass from Draisaitl in front of the net and buried the puck short-side past Flames netminder Mason McDonald.
Two #YoungStars goals in two nights for Christoffer! pic.twitter.com/Plu7qRlZws

— Edmonton Oilers (@EdmontonOilers) September 13, 2015
Later in the game, he also added an assist on Josh Winquist's empty net goal.
Finally, in the Oilers' third and final Young Stars game against the Winnipeg Jets, Christoffer added yet another goal, giving him a total of three goals and four points for the tournament.
---
Future Projection
Although it is highly unlikely Christoffer will see time at the NHL level this coming season, his surprisingly skillful and productive play has landed him on the radar of numerous individuals within Edmonton's management group, who are well aware of his high potential.
Come 2015-16, Christoffer's main focus will be on finding consistent success in his first season of professional hockey. In all likelihood, this coming season will be spent either entirely with the Condors, or between both Bakersfield and the Oilers' new ECHL affiliate, the Norfolk Admirals.
Regardless of where he plays this coming season, the future looks increasingly bright for Christoffer, as if he continues to play at his current level, he could certainly find himself in an Oilers uniform in the near future.
Brett Slawson is a four-year veteran of The Hockey Writers who covers the Toronto Maple Leafs, NHL prospects, and the OHL's Mississauga Steelheads.
Contact Brett on Twitter @brettslawson92, or by email at brett_slawson@hotmail.com.