One of the reasons many championed Phil Kessel for the Conn Smythe trophy — besides leading the Penguins in postseason points — was that he was a great story. Kessel was traded out of Toronto at a time when he was being called a coach killer and uncoachable. His relationship with the media had become less savory than a a fetid hot dog.
His Stanley Cup success was a story of redemption. It had been said multiple times that you can't win with Kessel, and he was able to very quickly prove naysayers wrong after a change of scenery. His talent was a key part of Pittsburgh's championship.
His triumph may have partly been attributable to not having to be the guy in Pittsburgh, but there is no doubt now that you can win with Kessel in the lineup.
So, who could be the next Kessel? Who could be the next top-level talent to be shipped out of town, only to become a key piece of the puzzle elsewhere?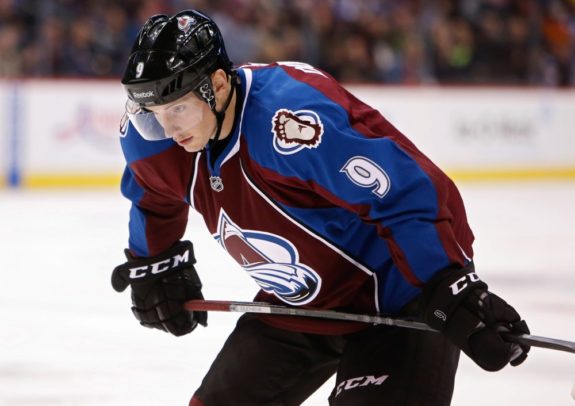 Matt Duchene
There's no doubt that Duchene is a special talent capable of making any team he's on better. He hit 30 goals for the first time in his career this year, and has gone as high as 70 points before. He ended the season on a sour note, ripped by coach Patrick Roy for celebrating his 30th goal in a loss to the Blues.
Duchene's name has come up often in the rumor mill. If he's moved out he could easily become the missing piece somewhere and blossom in a new situation.
Taylor Hall / Ryan Nugent-Hopkins
Both names have popped up in rumors, with Hall's name only being mentioned recently as a name teams are calling about. But with the Oilers poised to make some big moves this summer, either of these players could be key pieces of another team's success.
Hall's undeniable talent has been buried on a subpar team for years. Nugent-Hopkins has been criticized for his size and physicality, but his work away from the puck, his speed and his intelligence make him a great candidate to prove those criticisms narrow-minded.
Mike Hoffman
Hoffman's 3.31% adjusted CF%Rel and two seasons of scoring nearly 30 goals make it a bit of a mystery why the coaches in Ottawa benched Hoffman last year toward the end of the season. Or, it's not a mystery, they benched him because of a goal-scoring slump that ignored the underlying numbers, which ultimately lead to goals. He spent time on the fourth line and was benched for entire periods during a run that must have been frustrating for the late-blooming forward.
There hasn't been much trade talk involving Hoffman, particularly since there's a new GM and coaching staff in Ottawa. Nonetheless, Hoffman is an RFA and has good reason to ask for a nice payday. If they aren't willing to spend on him (and Ottawa hates opening up the purse) then a trade might be an option. If they can't come to terms on a long-term accord, maybe he heads elsewhere next summer to augment another team's attack.
http://gty.im/501022876
Jeff Skinner
Skinner is another name that pops up in trade rumors regularly. His peak years have been hampered, to some degree, by injuries, but he remains a dynamic scoring threat who probably hasn't been able to show his true ceiling due to playing on a team that has lacked scoring threats. The 24-year-old 30-goal scorer isn't a player to build around, but would be a very good addition to an already built team. Skinner playing on a successful team might finally turn fans around the league on to just how good he really is.
Alex Galchenyuk
Galchenyuk always seems to be on trial in Montreal. At the end of the 2014-15 season coach Michel Therrien said that Galchenyuk "might never be a centerman." It came across as a jab at Galchenyuk's skill and what kind of role he could earn within the organization. Outside of an incredible run of scoring late this season, it often doesn't look like the team values his talent very highly.
It's not hard to see how another team would be interested in putting together a package to acquire Galchenyuk and give him the space to bloom. His 7.86% adjusted CF%Rel says that there's a lot of meat on the bone for whoever he's playing for.
Dustin Nelson writes about news and the Minnesota Wild for The Hockey Writers.