Whether or not Florida Panthers players and fans will admit it, owner Vinnie Viola spoke for them all when he delivered the bad news to coach Gerard Gallant Sunday night.
Viola apparently told Gallant 'you know I love ya, but we can't keep playing like this.' Panthers called for a car, cab got their first. pic.twitter.com/hASywejFDj

— George Richards (@GeorgeRichards) November 28, 2016
Gallant's dismissal took most of the hockey world by surprise. After all, it's not every day that a coach who came in second in the voting for the Jack Adams Award (after guiding his team to a franchise-record 103-point finish) gets fired just 21 games into the next season.
In Pantherland, reactions were anything but positive. Florida center Vincent Trocheck spoke his mind, telling Sun Sentinel beat writer Harvey Fialkov, "…as a group, we let down a great coach and friend."
Not that it ultimately matters in terms of decision, but safe to say FLA players largely disappointed/unhappy at Gallant being fired.

— Bob McKenzie (@TSNBobMcKenzie) November 28, 2016
Personal feelings aside, the time had come for Gallant to go. Though a tough (and roundly criticized) decision, it was the right one, driven by team performance as well as philosophical differences between coach and management.
Panthers by the Numbers
When the axe fell, the Panthers had a middling record of 11-10-1, a disappointing 86-point pace. The team that compiled a franchise-record 12-game winning streak last season couldn't string together more than two consecutive wins through October and November.
Of greater concern than losing roughly every other game was the manner in which they did it: Three times in the first 22 games, Florida lost after jumping out to a 2-0 lead. All of last season, the Cats did that just five times. Twice, they allowed opponents to score three goals in under five minutes, an embarrassment which only befell the 2015-16 Panthers once.
Florida Panthers under Gallant.
CF% has been fine. The rest has been messy. Luck's not a factor. pic.twitter.com/r2XKVTtMkP

— Sean Tierney (@ChartingHockey) November 28, 2016
Goals For are down, from 2.83 per game last year to 2.43 today. Goals Against are up over last season (2.44 then vs. 2.52 now). Scoring Chances For per 60 minutes, a weakness for Florida last season at 7.35 (24th in the NHL), have dropped to 6.80 (28th). And yes, you guessed it: Scoring Chances Against per 60 have jumped from 7.50 in 2015-16 to 8.24 this season.
Were injuries to key players a factor in Florida's disappointing fall? Certainly. But all teams have to fight through them. Last season's Panthers team piled up 103 points despite having just two skaters (Reilly Smith and Brian Campbell) dress for all 82 games.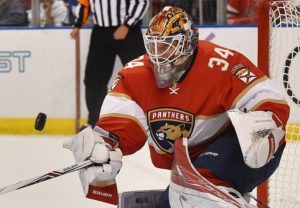 More than injuries, underachieving healthy players hurt this season's team. Jaromir Jagr and Aleksander Barkov struggled mightily through the first 17 games, putting up just six and eight points, respectively. Newcomer Keith Yandle, brought in over the summer to beef up the club's anemic power play, has been slow to find his way in Florida. Budding superstar Aaron Ekblad has found the transition from playing with a veteran defenseman to being the veteran/mentor anything but smooth. And goalie James Reimer's tough outings have been equal parts team- and self-inflicted.
As with injuries, both teams and individuals must fight through slumps. It's the coach's job to find a way to get his players going. Gallant was still searching for answers when he was fired, but he might've been given more time if he'd just bought into the Panthers management's strategy.
Gallant vs. Management
It's no secret that Gallant, an "old school," "players' coach," is no fan of analytics. In early November, The Hockey Writers asked the (now former) Florida bench boss whether he preferred shot attempts or scoring chances as a measure of team and individual performance. "No comment," was his terse reply.
Unfortunately for the coach, the offseason moves made by Panthers management were entirely analytics-driven. The goal was to change the way the team played by becoming faster and improving puck possession. In that regard, they were partially successful: Florida's even-strength Corsi For percentage, 48.68 (20th in the NHL) last season, was up to 51.59 (10th) when the coaching change was made.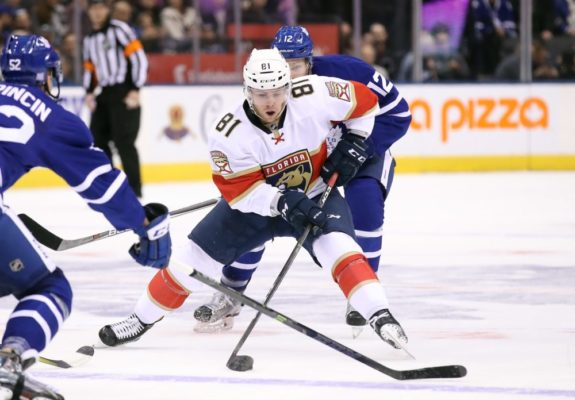 Gallant pumped the brakes on the "speed" game management intended the team to play, however. As television color analyst Denis Potvin observed during Sunday night's game against Carolina, Gallant's Cats had the longest shifts in the NHL. At the time, Panthers players owned nine of the 34 longest average shifts in the league.
Simply put, players can play fast or they can skate long shifts, but not both. Columbus Blue Jackets assistant coach Brad Larsen said recently that his team tries to limit shifts to 35 seconds in order to play their up-tempo game. Seven Panthers forwards average 48 seconds and up. That's contrary to Florida management's desires, and that's all on Gallant.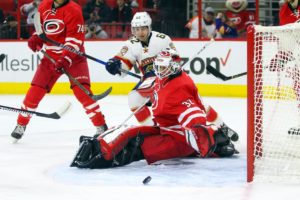 Panthers general manager (and now interim coach) Tom Rowe wanted more speed and Gallant wanted more size. The GM and his staff built the team according to their desires; the coach played the team according to his. In many ways, the situation echoed the plot of Moneyball, though in the movie, GM Billy Beane eventually forced bench boss Art Howe to bend to his will. Gallant is a good man and coach, but he wouldn't bend enough and couldn't win enough, so it was time for him to go.