The Pittsburgh Penguins have plenty of reasons for optimism as of late. However, they've also displayed plenty of reasons for concern. The truth is, no one is sure what this team is just yet.
And that in itself is reason enough to be worried.
The defending Stanley Cup champions are surrounded by constant questions and their inability to put together a 60-minute effort against the struggling New York Islanders on Wednesday night adds to the uncertainty.
It's December, which means truly meaningful hockey is right around the corner. Is Pittsburgh ready for that push?
Lesson tonight: you can't dial up successful third-period rallies whenever you want. This was 11th time in 23 GP Pens trailed after 2. . .

— Bob Grove (@bobgrove91) December 1, 2016
The Penguins are 4-5-1 in their last 10 games. They've given up four or more goals in five of those contests. Their overall record of 13-7-3 is eerily similar to this time last season, which saw them exit November with a 13-8-2 record. As you know, they fired head coach Mike Johnston nearly two weeks later due to the team underperforming.
Why is this season's team different? Why are they seemingly getting a pass for such an underwhelming start?
The Hangover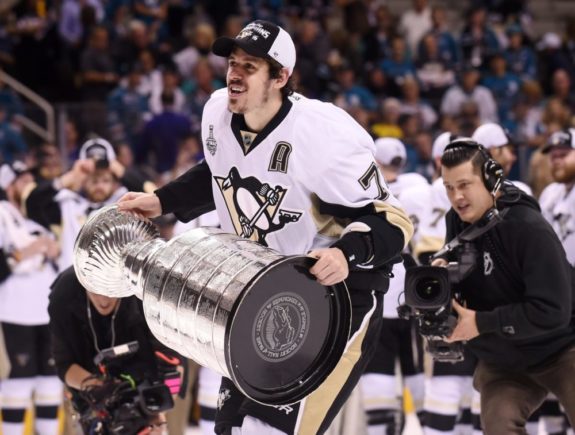 There's certainly something to be said for playing hockey into mid-June, getting a short 100-day recovery period, and then jumping back into an 82-game NHL season. Additionally, Sidney Crosby, Evgeni Malkin, Patric Hornqvist, Carl Hagelin, Olli Maatta and Matt Murray were launched into duty in September when they represented their respective nations in the World Cup of Hockey. 
That's a lot of hockey to play in such a short span.
Unfortunately, the NHL season is unforgiving and at this point, a few of those individuals found themselves out of the lineup due to injury which may have been a blessing in disguise. It was a break of sorts, and the Penguins need to use that to their advantage and start hitting on all cylinders soon. Their top-six — most notably their offensive workhorses — can't continue to carry the load on their own.
Personnel Changes May Be in Order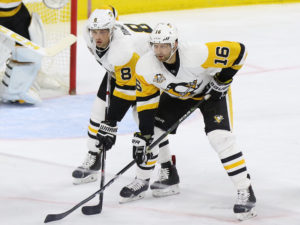 To be blunt, plenty of the Penguins are underperforming thus far, which is the reason for added pressure on Pittsburgh's stars. Eric Fehr and Nick Bonino are two individuals that need to contribute in some fashion and — so far — neither is showing glimpses of last season's performance. And while both of those players stand out as needing to boost their presence, the same thing goes for most of the bottom six.
And, a few defensemen can certainly be included in that conversation as well.
Matt Cullen is also turning in sub-par performances but as I recently discussed, it may have more to do with his linemates than his personal showing. With Jake Guentzel's emergence, the bottom six needs to be revamped. Thankfully, the answers are already within the organization.
Chris Kunitz is expected to return soon and could be infused alongside Bonino on the third line. Cullen has been playing a bit of wing, so should Pittsburgh consider recalling center Oskar Sundqvist to anchor the fourth line? He's clicking at nearly a point-per-game in the AHL. Young, fresh legs would be a nice boost and for the moment, Fehr would be the odd man out.
Sans any potential trades that may or may not be on the horizon, these minor adjustments could provide the Penguins with the small shakeup needed right now.
Clash of the Consistently Inconsistent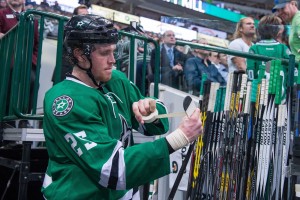 Tonight, the Penguins will face the Dallas Stars in Game 2 of their back-to-back and on the season, they're currently 1-1-2 in their second game on consecutive nights. While the Stars have faced plenty of adversity this season, they'll still provide a solid test for Pittsburgh.
Dallas will bring speed and the potential for plenty of offense. However, they're also dead last in the Western Conference in goals-against (79), with only the Flyers currently below them across the entire league. If the Penguins are going to explode offensively and begin to right the ship, this is the perfect matchup to do so.
If you're in a state of panic right now over the Penguins' season thus far, it's important to take a step back and understand that despite their struggles, they're still hovering near the top of the Metropolitan Division. They're also playing exciting, aesthetically pleasing hockey. The NHL needs more of that, to be honest.
But if you find yourself a tad concerned, wondering if they'll find a way to combat their inconsistencies as they did last season and make a run when it matters most, you're definitely justified in those feelings. We're reaching a point in the season where points matter more and more, and the 'feeling-out' months are coming to an end. Jim Rutherford, Mike Sullivan and their staff have provided no reason to doubt their ability to address the needs of this team, and there's plenty of addressing needed yet again.
It'll be fun to watch this all play out.