"There's no way we're losing at home," Backlund told the Calgary Sun after the Flames dropped game five to the Canucks.
Not surprisingly, this momentary lapse in judgement by the 25-year-old Flames forward became a delectable story for the media before Saturday's game six. Tony Gallagher of The Province wrote that in Vancouver "they're outraged because of the arrogance, and in Calgary they'd like to shut him up much the way Vancouverites would have loved to stuff a sock in the mouth of Kevin Bieksa when he was saying Michael Ferland was irrelevant."
Backlund was quick to allay the significance of the proclamation before game six, offering reporters and fans a more nuanced reading of his words: "I didn't guarantee anything. All I said was that there was no way we're going to lose, and that's the mindset we're going to have going into the game. There are no guarantees in life, so why would I guarantee something?"
Whether it was hubris or an unintended slip of tongue, what these kind of comments tend to do is invite the gaze of scrutiny upon the speaker's on-ice performance; for Backlund, this isn't the best time.
In the last 20 games
he's been horrible, registering only one goal and five points. He's a minus-two over that period, hasn't scored a goal in twelve straight games, and has been gifted more than enough minutes on Calgary's second line to improve on those numbers.
He finished the first round of the playoffs a minus-one overall with one assist. In game six, the outcome of which he did (or didn't) guarantee beforehand, Backlund had no points, no shots, and was a minus-two in just over 17 minutes of ice time—another subpar performance.
Why one player should feel the need to predict wins in front of a microphone is beyond me. Nevertheless, when it happens, you expect that player's effort to reflect the boldness of his words.
More distressing than Backlund's numbers is that when he isn't playing well there's something palpably lazy about his game, an air of entitlement and ease in the way he glides up and down the ice. He's an incredibly gifted passer with a creative mind in the offensive zone, but only when he wants to be.
Luckily for Backlund his prophecy was proved to be correct. Had the Flames lost last night, I guarantee his comments would have resurfaced in the media, and with added gravity before game seven.
Players should just stop saying these silly things altogether. Or, conversely, they should be willing to wager something significant on their promise (ice time, money, the "C" or "A" on their jersey ), just like wrestlers often do in the WWE when they proudly wager their careers on the outcome of a single match. That would be interesting.
Slated to become an RFA at the end of the year, I would think that Backlund's recent play—and to a greater degree, his play throughout the year—has left him in murky territory. Is he a top-six forward? Is he a good long-term investment for the Flames? If so, at what cost?
Maybe he'll figure it out in the second round. Maybe he won't. Whatever happens, I'm quite sure that we'll hear nothing but bland, vapid responses from Mikael Backlund in answer to the questions of reporters moving forward.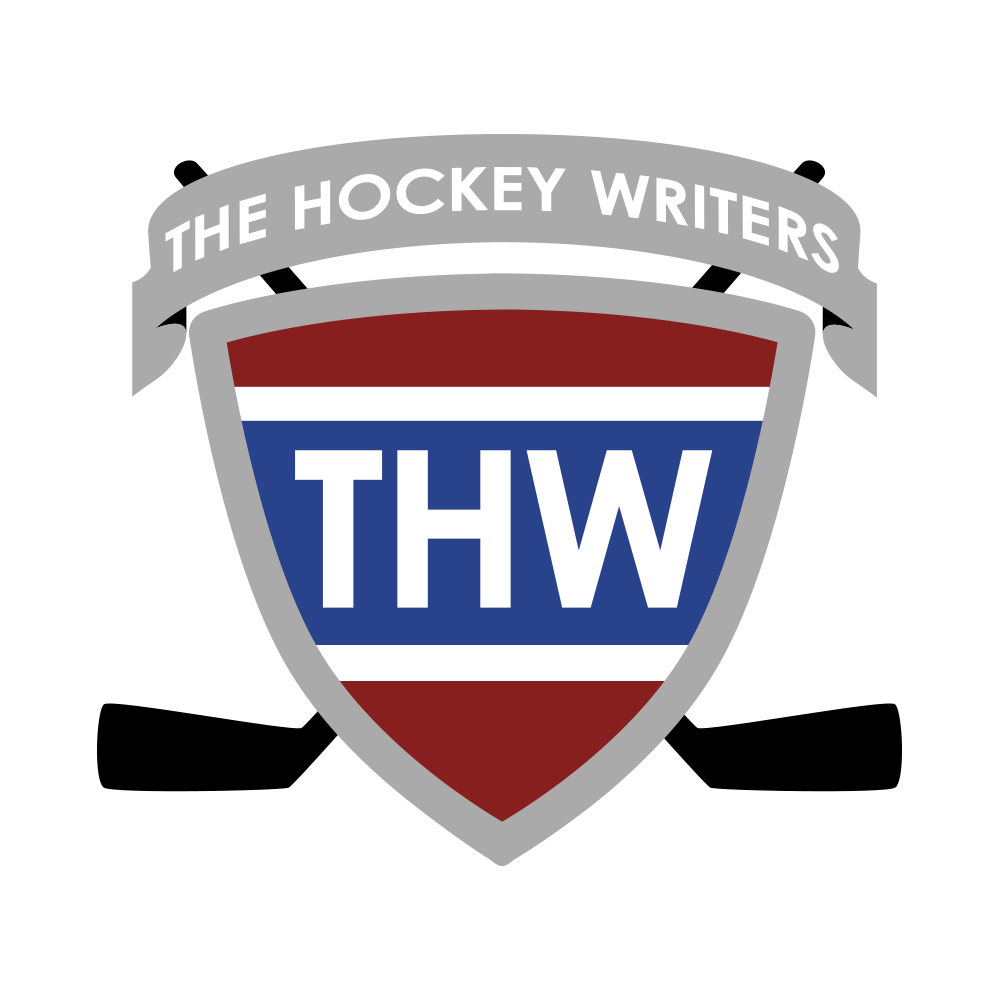 The Hockey Writers is:
1) A top-tier hockey media company delivering a top-notch, in-depth look at the NHL
2) A collective of some of the best hockey writers anywhere
3) A multimedia provider with daily podcasts and YouTube shows
4) Well-respected and widely-cited NHL prospect and draft resource