A few days ago, the initial rosters were released for the World Cup of Hockey. Each team is still missing seven players, but for the most part, the picture of each team has been painted. There's been a lot of controversy over who has been left off and who will be included in the next round of announcements.
However, there's one player that's stuck out more than others and that's Pittsburgh Penguins star wing Phil Kessel. He was not among the first 16 players named to Team USA Wednesday afternoon. Of 13 skaters named, 11 of them were members of the Olympic team during the Sochi games and Kessel was one of the two not included.
Let's take a brief look at Kessel's resume, he's a five time 30 goal scorer, a three time NHL All-Star, named to the Olympic All-Star team and Olympic Best Forward in 2014 and is a two time Olympian.
Over the offseason, Kessel was traded to the Penguins, it was expected that the goal scoring wing would be among league leaders in goal scoring given the fact he would now be centered by Sidney Crosby or Evgeni Malkin. But this season has been somewhat of a disappointment for Phil Kessel, as he's on pace to score roughly 25 goals.
The Reason Behind Phil Kessel Being Left Off Of The World Cup Roster
General manager Dean Lombardi is the leader of the USA Hockey management team and he clearly heavily learned on players from the Sochi Olympics. But not Phil Kessel.
Looking at the Team USA Roster let's break down this team into theoretical line combinations based on what we currently know.
Max Pacioretty – Joe Pavelski – Patrick Kane
Zach Parise – Derek Stepan – Blake Wheeler
Justin Abdelkader – Ryan Kesler – T. J. Oshie

(Amy Irvin / The Hockey Writers)
The weakest link for Team USA at this point is center and there aren't many who will debate that. Take a look at the notable centers that Team Canada was not able to take, Claude Giroux, Logan Couture, Ryan O'Reilly, Joe Thornton and Matt Duchene.
Most if not all would be an upgrade for Team USA's centers and many NHL scouts agree on that point. However, the strength of TeamUSA doesn't need to be down the middle because they've got a plethora of skilled top-six wings on their team.
With Patrick Kane and Blake Wheeler, presumably, playing on Team USA's top two lines, there simply isn't room for Phil Kessel.
The previously mentioned gigantic advantage a team like Canada has is in their talent pool and that they have too many great players to take. USA doesn't have anywhere close to that amount of talent to work with and it shows in their roster.
Phil Kessel more or less is who is, he's a one trick pony. Countless scouts have lauded his phenomenal shot and great hands, but that's about it.
I spoke with a Pro Scout on the subject of Kessel's omission from the Team USA roster and here's what he had to say.
Kessel's a player who won't win battles on the boards, he won't play tough in his defensive end and generally he doesn't play with much passion. There isn't room for him outside of Team USA's top-six because while he might score a few goals, he will probably let up more than he can score. The difference between playing in the NHL and in the World Cup is the difference in overall skill. At the World Cup, every team is filled with the best possible players and turnovers are extremely rare, and that's how Kessel scores a lot of his goals in the NHL.
Many people want to look at Team USA versus other teams and think they should just try to assemble an All-Star team, but they can't do that and expect to win. The challenge of the World Cup is getting players who rarely play together to learn to play as a team within two weeks and compete.
Justin Abdelkader On The Roster But Not Phil Kessel?
That's why a player like Justin Abdelkader was selected for the team. I know for a fact that Team USA's committee has a member of the Detroit Red Wings hockey operations department. But what's interesting to have learned is that this member did not push for Abdelkader and it was others involved in the process who wanted him.
While Abdelkader is having a nice season, the talent gap between someone like him and Phil Kessel is immense. However, like I previously said, Team USA realizes they can't win by building an All-Star team. The members on the committee saw everything else that Abdelkader brings to the table, his size, physicality, versatility and ability to adjust to different linemates all made him a desirable candidate.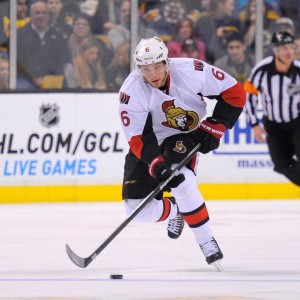 Often times with the modern analytics revolution in hockey, many want to overlook factors that can't be evaluated by simply looking at numbers.
I can tell you for a fact that NHL and World Cup management teams discuss a whole lot more than a players statistics, their advanced metrics and penalty minutes. In fact, almost all of the World Cup teams have had scouts at NHL games all season looking at different players and evaluating their strengths and weaknesses.
Phil Kessel is perceived by Team USA management as an incomplete player and that was a huge factor in his initial omission. There's a few other players, like Kyle Okposo and Bobby Ryan, who some do not agree with being left off the roster, but each of these players have their flaws as well.
While, Kessel might have been left off of the initial USA roster, there are still four forward position that remain up for grabs, right? I spoke with a source who is working on the Team USA roster committee, he believes that Phil Kessel will not make the final roster and a player like Ryan or Okposo will be taken before him.
Obviously this doesn't mean that Kessel will not be among the final four to be named, as there are many people working on this project, but it's worth noting that these negative opinions have already surfaced.
Before you quickly react to this article, take some time and think about a few of Herb Brooks' famous quotes and apply this logic to Team USA's roster construction.
"My recruiting key — I looked for PEOPLE first, athletes second. I wanted people with a sound value system as you cannot buy values. You're only as good as your values. I learned early on that you do not put greatness into people…but somehow try to pull it out."
"You win with people, not with talent. So the quality of the people is very important in building your team. I always looked for people with a solid value system. Then I recruited kids from a cross-section of different personalities, talents and styles of play."
"You don't have enough talent to win on talent alone."
A legendary hockey coach who managed to defeat the Soviet Union in one of the greatest hockey stories of all time, is still teaching every one of us about the game even long after his death. And if that isn't enough think about Steve Yzerman, the seventh all-time leading point scorer in the NHL and think about his international play. Yzerman appeared in two Olympic games near the end of his career after being passed over numerous times before due to some of the same criticisms now facing Phil Kessel.
Thanks for reading! Feel free to leave your comments below or tweet me anytime @MPityk_PIT