The final defenseman on the Minnesota Wild's report card list is also their captain, Jared Spurgeon. After Jonas Brodin, Spurgeon would be the next best defenseman in terms of defensive capabilities alone. However, when it comes to both offense and defense, Spurgeon would be considered the best on the Wild's roster.
He used to go unnoticed, just like Brodin, until he landed the "C" on his jersey, and then all eyes were on him and have been since. He's handled the pressure well and while he didn't hit any career highs he still contributed a lot to the lineup. All of those contributions, as well as his leadership skills, combined to make his grade for this past season, and we'll start with the regular season first.
Spurgeon's Consistency
What comes to mind for most Wild fans when they think of Jared Spurgeon is how capable of a defenseman he truly is and how much work he puts into every game he plays. He hasn't always been taken seriously because of his size, at 5-foot-9 and 166 pounds he's one of the smallest players not only on his team but in the entire NHL. He's playing against guys that are almost twice his size but he never backs down.
That's one of the many reasons he earned the respect of not only the coaching staff but his teammates to be entrusted with the captain's "C". Not the most outspoken guy on the team, he leads by example and rarely loses control of his emotions. Over the last 13 seasons of his career, he's been captain for the past two, I can remember less than a handful of times that he's actually lost control. He's a very composed player and he showed that again this season.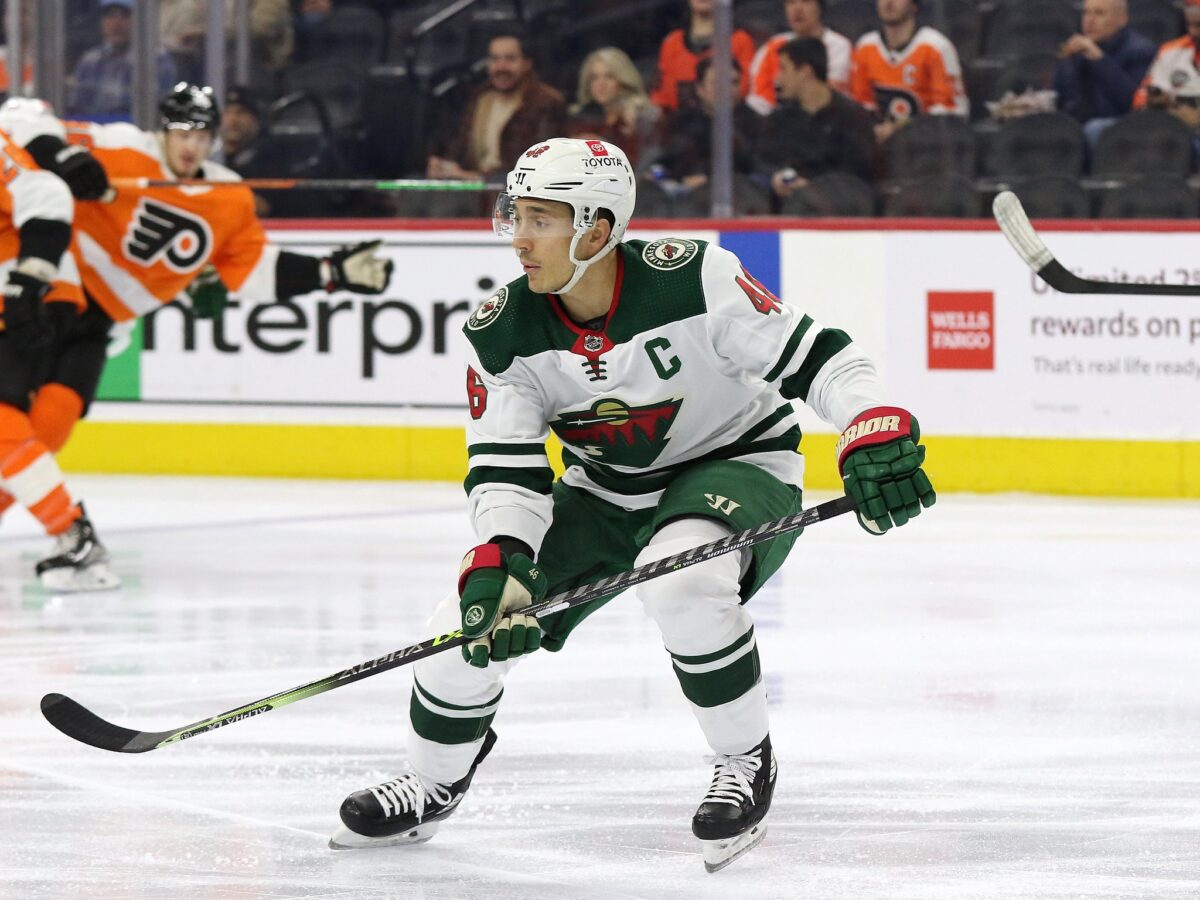 Spurgeon played in 79 of the Wild's 82 games, missing just three, with one due to illness and the other two as a healthy scratch preparing for the postseason. During the regular season, he recorded 11 goals and 23 assists for 34 points and led all Wild defensemen in points. It was a slight drop from what he's registered in previous seasons but still impressive and gained him a 49th spot among all defensemen in the NHL.
Since Spurgeon's main priority is defense, it's expected his defensive stats will be top-notch as well. This season he blocked an impressive 179 shots that earned him the sixth spot out of all NHL defensemen, just 11 blocks shy of Moritz Seider's 190 for fifth place. While he may be on the smaller side, Spurgeon isn't afraid to throw around his body either. With 66 hits on the season, he uses his physicality only when necessary and lets his bigger teammates handle most of the load. That's also one of the reasons he gets so few penalties and fewer injuries than some of his teammates.
Spurgeon's Too Subtle Postseason
Clearly with how things turned out for the Wild in the postseason, Spurgeon was one of the many players who struggled. He did find a way to register two assists for two points but as far as offense went, he hit a brick wall after those two points compared to the regular season. He kept up a little better on the defensive side of things with 15 blocked shots and six hits but he also had three giveaways and one takeaway.
---
Latest News & Highlights
---
Spurgeon couldn't find a way to give his team the leadership spark they needed and while he may have been vocal in the locker room behind closed doors, he didn't show much of it on the ice. His team needed him to show a bit of emotion while maintaining control but demonstrating that he was frustrated. Sometimes a team needs to see their captain angry in order to step up and do what needs to be done. Obviously, Spurgeon is not all to blame, he has two alternate captains as well and the entire roster knew they needed to be better.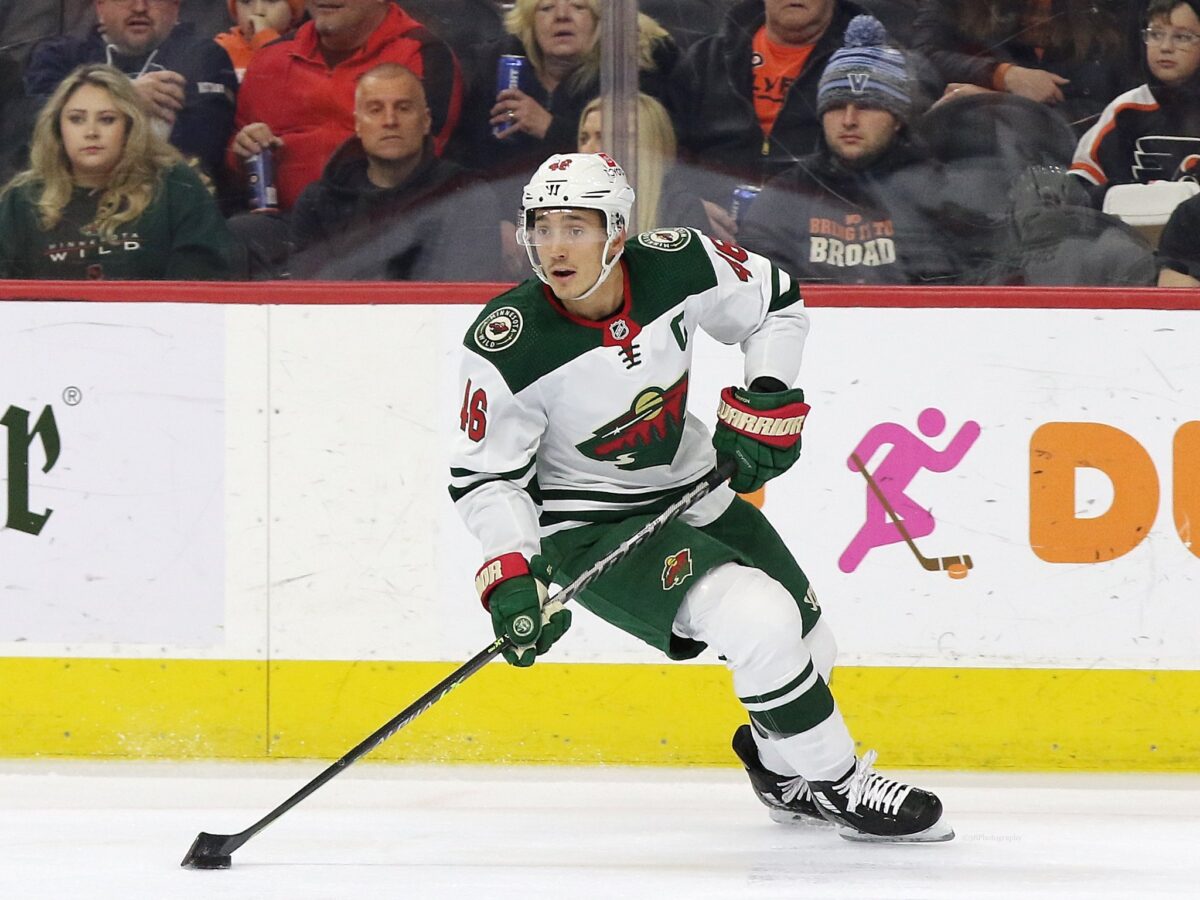 That doesn't change the fact however that if the Wild are ever in this situation next season, Spurgeon needs to make it clear with both his play and attitude that his team will not let up like they appeared to do this season. The Wild used to be a team that fought all the way to the finish no matter what the score and they need to regain that structure again in 2023-24.
Spurgeon's Overall Grade
With the numbers Spurgeon had during the regular season, it's hard to criticize him. He did what needed to be done and while there's always room for improvement in all areas, he's a defenseman first and took care of his net. He also did what he could to lead by example, he didn't take many penalties and focused on his game. So for the regular season, Spurgeon earned an A as there's always room to improve but he did nearly everything that needed to be done.
The postseason is where it gets difficult because everyone looks for someone specific to blame whether it be the coach, captain, top scorer, goaltender, or anyone who will make the loss more acceptable because of their performance or lack thereof. With Spurgeon, he did try and he did succeed minimally in both offense and defense. However, that was not good enough to get the Wild what they needed.
Related: Wild's 3 Best & 3 Worst at Halfway Mark of Season
The biggest thing they needed from Spurgeon was for him to be more aggressive. The team needed to see him get visibly and vocally angry with their play but not over the top. Just enough to show they needed to get things going and that is why Spurgeon earned a B- for the postseason.
That leaves Spurgeon's overall grade as a high B/low B+ and while that may not be low enough for some, he still contributed defensively which is his main priority. It also may be viewed as too low, but in reality, as a captain, it is his job to lead the team on and off the ice. It was difficult to see it on the ice, plus he needed his offensive spark back that he found during the regular season. Hopefully next season the Wild won't be in this position but if they are, they'll need Spurgeon to show more aggressive leadership than he did this past postseason.