It's been a wild ride for the Philadelphia Flyers through the first half of the season.
They've suffered through another subpar start, they've gone through periods with awful defense, they've had a 10-game winning streak and they've solidified themselves as a force in the Eastern Conference. But these ups and downs have only led to more questions for the team in orange and black.
Will they be able to make a splash come playoff time?
There are plenty of reasons to believe that the Flyers can make noise in the Eastern Conference once April and May come around, but there are also plenty of things the Flyers need to work on between now and then. These few things could be the difference between a first-round exit and a deep run into the playoffs.
Areas of Concern
Despite being fresh off a 10-game winning streak, the Flyers have had their fair share of troubles, especially in recent games. Since the infamous streak came to an end, the Flyers have gone 1-2-1 (the only win being a shootout win). Those three recent losses have come against teams that are not even in playoff contention at the moment.
Aside from that, there is one issue in particular that has been becoming seemingly worse with each game, and that is the power play.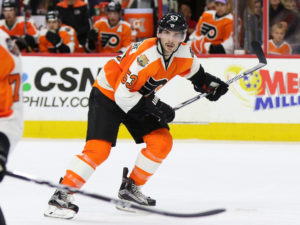 Through the first eight games of the winning streak, the Flyers power play was scorching hot, operating at nearly 25%. That success has come to an end in a very quick manner. The Flyers have not scored a power-play goal in their last six games, and have gone 0 for 15 over that time span. To make matters even worse, four of those six teams are among the bottom half of the league in penalty kill percentage.
This is something that should be a huge concern for the Flyers. They are without Mark Streit right now and Shayne Gostisbehere has looked lost at times this season.
Things appear even worse when you dig down deeper. Voracek, Schenn, Simmonds, and Giroux (forwards on the first PP unit) have seen well over 125 minutes each on the power play this season. The next closest forward in terms of power play ice time is Travis Konecny, at just 61 minutes.
Time on ice isn't the only discrepancy. Those four forwards have a combined 55 points on the power play this season. The rest of the forwards have a combined 12 power-play points. Teams have found a way to nullify guys like Giroux and Voracek when they're a man short, and the second unit is hard pressed to even put shots on net. That is not something that anyone in Philadelphia wants to see.
Special teams can win playoff series for a team, and if the Flyers don't find their groove again soon, they could find themselves in trouble in a very good Metropolitan Division.
The Placement Game
If there's any saving grace to the Flyers losing some of these games, it's that they may just end up finding themselves in that first wild card spot instead of a divisional spot. That spot may end up being the most coveted spot in the Eastern Conference.
As things sit right now, Columbus (Metropolitan-1) would host Washington (Wild Card-2), Montreal (Atlantic-1) would host Philadelphia (WC-1), Pittsburgh (M-2) would host New York Rangers (M-3) and Ottawa (A-2) would host Boston (A-3).
That first wild card spot in the Eastern Conference will likely be the one that gets to play the Atlantic Division rather than the Metropolitan Division.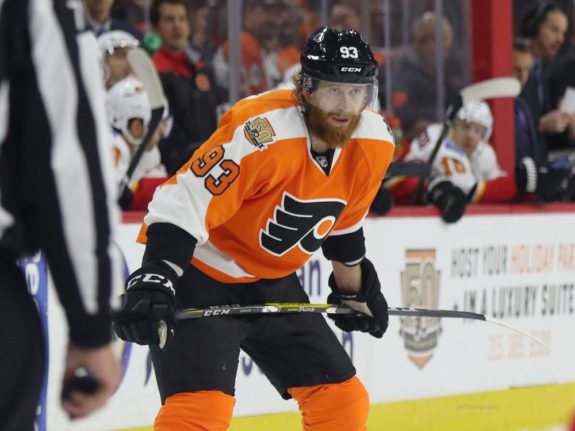 That's not to say that it presents an easy task if you're the Flyers. Montreal is still a very good team and facing Carey Price in the playoffs isn't exactly an ideal matchup. However, the prospect of playing New York, Pittsburgh, or Columbus in the first round is not ideal.
Playing Pittsburgh or New York in the first round would equate to a bitter rivalry that would suck a lot of emotion out of the Flyers before they need it most. It happened in 2012 when the team dismantled the Penguins in a very heated series and then lost to a far inferior Devils team.
So what would happen if the Flyers notched a spot to play through the Atlantic in the playoffs?
As I said, playing Montreal in the first round is no small task, but if they were to make it through them, that would set up a date with Ottawa, Boston, Tampa Bay, or another team along those lines. That might bode well for the Flyers.
Now, more than ever, it's almost a bad thing to finish second or third in the division. This year that will mean two very good teams, quite possibly the number two and three seeds in the conference, will faceoff against each other in just the first round.
Placement will be a huge factor for the Flyers and it could very well determine if they make a splash in the playoffs, or sink in the first round.