As the immortal Yogi Berra once said, "it's like déjà vu all over again." The NHL locked out its players at midnight on Saturday, and a new labor impasse has crippled the same league that dealt with a full season lost only eight years ago.
Ever since, we have been hearing folks talking about players signing overseas, about whose fault this whole thing actually is, and also what fans should be doing to let the league know that they are dissatisfied with the direction things have taken. Perhaps the most intriguing of all of these arguments is whether or not the lockout helps their particular team, which Jeff Angus of THW Overtime has done a great job of presenting in a series of articles on the subject.
While the answer may be obvious for some teams, that is definitely not the case for the Phoenix Coyotes. In what seems to be a natural state of order for this team, whether the team will be aided or hindered by a work stoppage is a question with different answers depending upon whose perspective you are looking at it from.
Obviously, if the lockout lasts for a full season, the results would be catastrophic for just about any team, but especially so for the Coyotes. Their sale to Greg Jamison would likely be dashed to bits, meaning that they would either be contracted or moved to a place like Kansas City or Quebec City, and guys like Shane Doan who already have serious mileage on their tires would have had a year knocked off their body clocks as well. These things would far counteract any miniscule positives that could be derived, so from a Coyotes fan's perspective, that debate is a no-brainer.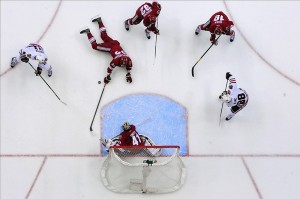 For the purposes of actually having a meaningful debate, we will instead focus on a lockout similar in length to the one the NBA had last year, meaning all of training camp missed, as well as a month or so worth of cancelled games. The result was a condensed schedule that saw teams play 66 games between Christmas and mid-April and saw a slew of instances where teams had to play four games in five days to make up for lost time.
Of course, the NHL would likely not resort to such drastic crunching, as the time frame of recovery needed between games is greater than that in the NBA. They would still compress the schedule to fit in as many games as possible, and while the risk of injury would probably be lesser than in the basketball stoppage (players will actually be allowed to play overseas without fears of being barred from returning, like several NBA players were a year ago, so they'll stay in better condition), it still is increased from the sheer fatigue of playing that many games in a short time span.
So working from an assumption that some games will be cancelled but that a shortened season will take place, the question then is a simple one: will the Phoenix Coyotes benefit or be hurt by the NHL lockout?
One potential benefit for the Coyotes could be an extension for the time needed for the city of Glendale to finalize its deal with Greg Jamison, former CEO of the San Jose Sharks. According to reports, he has the money put together to purchase the team from the NHL, but is currently working with the city on renegotiating the lease agreement the two sides came to earlier this year. The agreement, as it stood originally, would have paid Jamison nearly $300 million in arena management fees over a 20-year time frame in order to guarantee that the team would stay in Arizona. Various challenges to the deal have been overturned by courts and the board of elections, but it seems as though the city's government wants to try to tweak the deal a bit to make it more favorable to Glendale taxpayers.
This delay has renewed speculation that the Coyotes may still yet move, but negotiations are still ongoing according to every recent report on the subject. The lockout could potentially give the two sides a long enough window to hammer out the deal without the imminent season opener bearing down on them.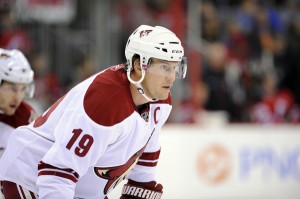 Another possible benefit for the Coyotes will be that their veteran core will have ample opportunity to continue recovering from their lengthy playoff run. As has been witnessed in the past few years with teams like the Vancouver Canucks and Chicago Blackhawks, teams can go far in the postseason one year, and then the next seemingly run out of gas either during the campaign or in the early stages of the playoffs, and with veterans like Doan and Derek Morris having a lot of seasons under their belts, more rest is arguably a good thing for them.
In terms of the compressed schedule, that can definitely be a hindrance (which we'll get to in just a moment), but for a team like the Coyotes, it can actually be somewhat of an advantage. Under Dave Tippett, the team plays a style that is capable of grounding the opposition's offensive attack to a halt, and that slowing down of the game can actually be less taxing than trying to get into a track meet and match another team shot for shot. Yes, the physicality can be grueling in that system, but it's no more grueling and likely even less so than skating full bore for two solid minutes at a time.
Unfortunately for the Coyotes, there are some serious negatives as well in this lockout. One of the bigger drawbacks is the impact it will have on the team's young players. Theoretically, a compressed schedule should be no problem at all for guys who are at their physical peak, but when you are talking about players who have only been through the grind of an NHL season once or twice, playing a ton of games in a short time span is going to take some getting used to, and you will probably see their production suffer because of it.
Oliver Ekman-Larsson is one such player, as he only has 130 career games under his belt in the NHL. He has been touted as one of the next big things among blue line talent in this league, but with only a hair over a season and a half of league experience, would a 66 game slate spread out over four months really do wonders for his development? The likely answer is no.
The schedule could also do some damage to the team's goaltending tandem as well. Henrik Lundqvist of the New York Rangers saw his statistics blossom as he got a more limited workload last season with Marty Biron as his back-up, which goes to show the power that rest can have. Mike Smith isn't going to get much rest in a condensed slate, and even if Tippett decides to rest him to prevent injuries from cropping up, Jason Labarbera is still a question mark behind him. Granted, his 2.54 GAA and .912 save percentage were both solid numbers last year, but he also went 3-9-3 in his 19 appearances last year, and with a career goals against average of 2.86, is he really going to be able to shoulder the kind of responsibility that he'll have to inherit in order for Smith to get the rest he needs?
Ultimately, it seems as though the on-ice benefits and detractions will wash each other out in terms of evaluating how the lockout will affect the Phoenix Coyotes, but the potential to resolve the off-ice issues of ownership before the season starts is just enough to push this one into the positive column. Finally having that closure (and Doan's contract extension indicates that there is good reason for optimism on this front) is going to do wonders not only for the players, who will no longer have to worry about where they will be living in the near future, but also for the upper management guys like GM Don Maloney, who will be able to entice free agents into coming to Phoenix with the allure of stable ownership and great weather to boot.
This team has the potential to turn some heads again this season, but there actually has to be a season in order for that to happen first. In the meantime, eyes remain focused on the ownership situation, just as they have been for over three years.