It was far from business as usual for the Windsor Spitfires at the 2023 Ontario Hockey League (OHL) Priority Selection last weekend. However, they saw it coming and did their best to make it work.
---
---
Coming into the draft, held Friday evening (Rounds 1-3) and Saturday (Rounds 4-15), general manager Bill Bowler knew what his club was getting themselves into. After going all-in at the 2023 Trade Deadline in January, sending out nearly two dozen picks between now and 2026, the club was left with no picks in rounds two through four this season. While it created obstacles, it also made every pick that much more valuable.
Bowler Goes Big in First Round
Finishing first in the Western Conference meant the Spitfires had to wait a while until their first pick at number 20. However, Bowler didn't seem to mind that as he made a big splash.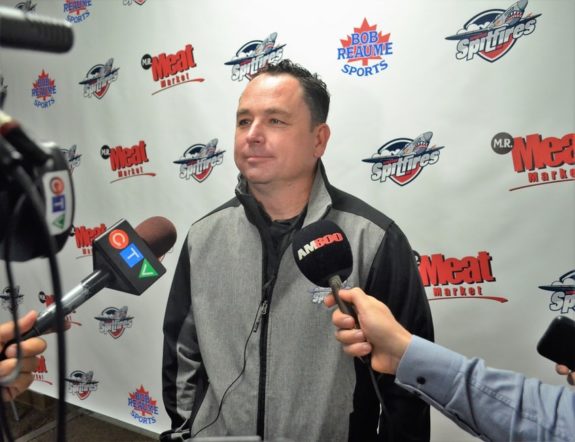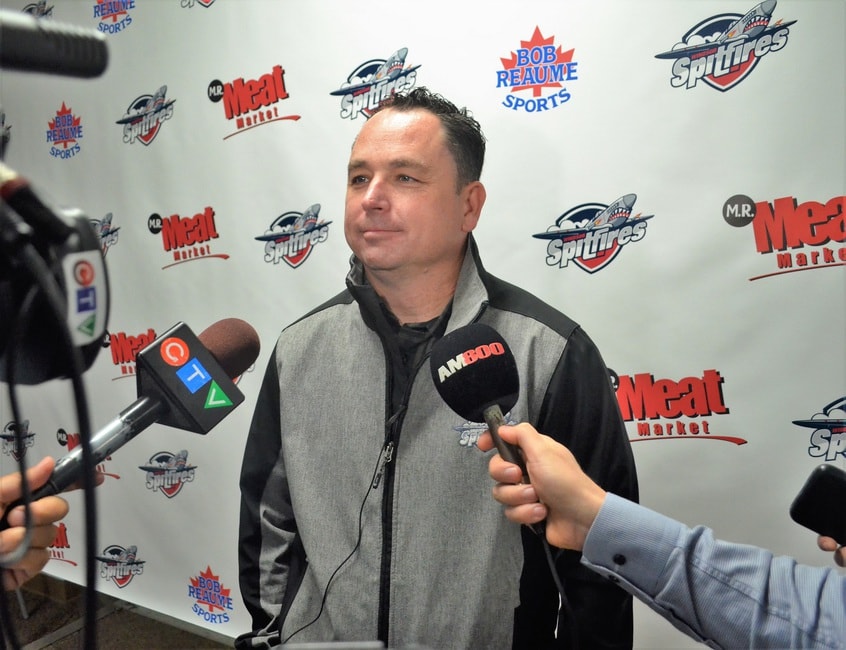 With the 20th overall pick, the Spitfires selected 6-foot-4, 174-pound centre Jack Nesbitt from the Lambton Jr. Sting U16 AAA. This season, he had 20 goals and 49 points in 28 games along with 42 penalty minutes (PIM). Bowler told the Windsor Star that Nesbitt is a potential future cornerstone.
"Just a complete hockey player," Bowler said. "He can play in any situation and any type of game. He has the offensive ability and is physical. He has a lot of potential at that size and frame and we're excited and thrilled to get him at 20" (from 'Spitfires add size, scoring and leadership in first-round pick Nesbitt', Windsor Star, 4/21/23).
Nesbitt has some ties to the league and the City of Windsor itself. The Jr. Sting played against Windsor-area clubs and he's also the nephew of former scrappy OHL forward Brandon Biggers (438 PIM in 260 games from 2005-09). He told the OHL that hearing his name called was a breath of fresh air.
"Hearing my name at 20th overall to Windsor releases all of those nerves," he said. "I'm so happy to be selected by such a great organization … I started smiling, my nerves went away, and I gave all of my family members a huge hug."
With several Spitfires forwards graduating, he has a chance to make an impression right away. Head coach Marc Savard has always rewarded hard work with ice time, regardless of age. Nesbitt loves the physical game on top of his offence and, with the right opportunity, this could be a perfect match.
Spitfires Make Most of Limited Picks
After choosing Nesbitt 20th overall on Friday, Bowler had to wait until Saturday morning to make his next pick.
---
Latest News & Highlights
---
With their second pick, a fifth-round selection, the Spitfires took defenceman Adrian Manzo out of the Vaughan Kings U16 AAA. The 6-foot-1, 165-pounder had seven points and 26 PIM in 34 games this season. Director of scouting Frank Evola told the Windsor Star that he's a kid who is tough to beat one-on-one and can play big minutes (from 'A pick-by-pick overview of all 11 of the Spitfires' selections in the OHL draft', Windsor Star, 4/23/23).
In the sixth round, Bowler bulked up with 6-foot-5, 200-pound defenceman Michael Lavigne. The Toronto Jr. Canadiens U16 AAA product had just three points and 16 PIM in 31 games but is the type of player you hate playing against. The Spitfires haven't had a big shutdown defenceman in a long time and Bowler said he's a kid who plays physically and defends with a purpose.
In total, Bowler made 11 picks over the 15 rounds. While many are likely a season or two away, a couple of names stand out. Seventh-round forward Easton Pace, who comes from the Detroit Little Caesars 15s, had 112 points in 79 games while Evola said 12th-round forward Kyle Butt (Don Mills Flyers) is that blue-collared throwback who will hit anything.
Related: Windsor Spitfires Look to Reload at 2022 OHL Draft
The picks will join 2022 selections defenceman Anthony Cristoforo (first round), forward Liam Greentree (second round), and forward A.J. Spellacy (third round) as building blocks for the future.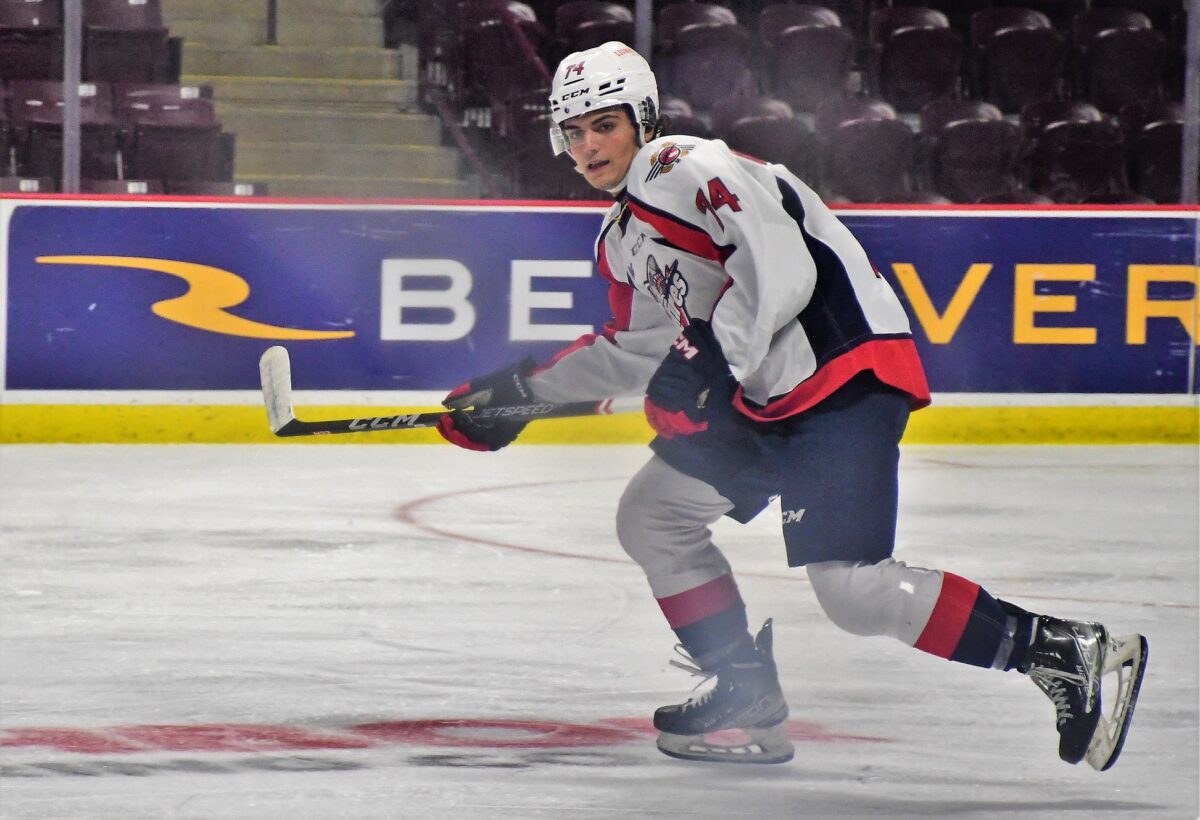 Bowler and his staff now get ready for the 2023 Under-18 Draft on Wed., April 26, which features players under 18 years old who went undrafted prior to this season. They have picks 18, 38, and 58.