As the Windsor Spitfires head into their final week of the 2022-23 Ontario Hockey League (OHL) regular season, they come with plenty of bumps and bruises. However, despite the adversity, and a rough end to their St. Patrick's Day weekend, they still control their own fate in their hunt for a conference title.
The plan at the Jan. 10 trade deadline seemed simple. General manager Bill Bowler made several moves to shore up the roster and head coach Marc Savard implemented his proven systems to get the team rolling. The result has been battling for the Western Conference regular season title. However, injuries and illnesses have created numerous speedbumps along the way. Their last multi-night road trip of the season proved to be a challenge but they earned enough points on the weekend to put themselves in a good position heading into their final week. Here are three takeaways.
3 Takeaways From Spirit and Greyhounds
Weekend Results:
Wed., March 15 – 6-5 OT win v. Saginaw Spirit
Fri., March 17 – 3-0 win at Soo Greyhounds
Sat., March 18 – 8-2 loss at Soo Greyhounds
3. Costanzo Has to Start
When the Spitfires acquired 17-year-old goaltender Joey Costanzo from the Niagara IceDogs in September, the plan was to bring him along slowly in hopes of taking over the crease in 2023-24. That plan seems to have been accelerated, though. Coming into this past weekend, he's not only shown that he's worthy of ice but he's capable of taking this team to new heights.
---
---
Savard has been trying to get veteran goaltender Matt Onuska back into top form after he was out for a month with an injury. He was a rock last season and in the playoffs and they'd love to see him back to that level. It meant that Costanzo only started one game this weekend, getting the nod Friday night against the Greyhounds. Here's the thing – he recorded his first career OHL shutout with a 33-save performance.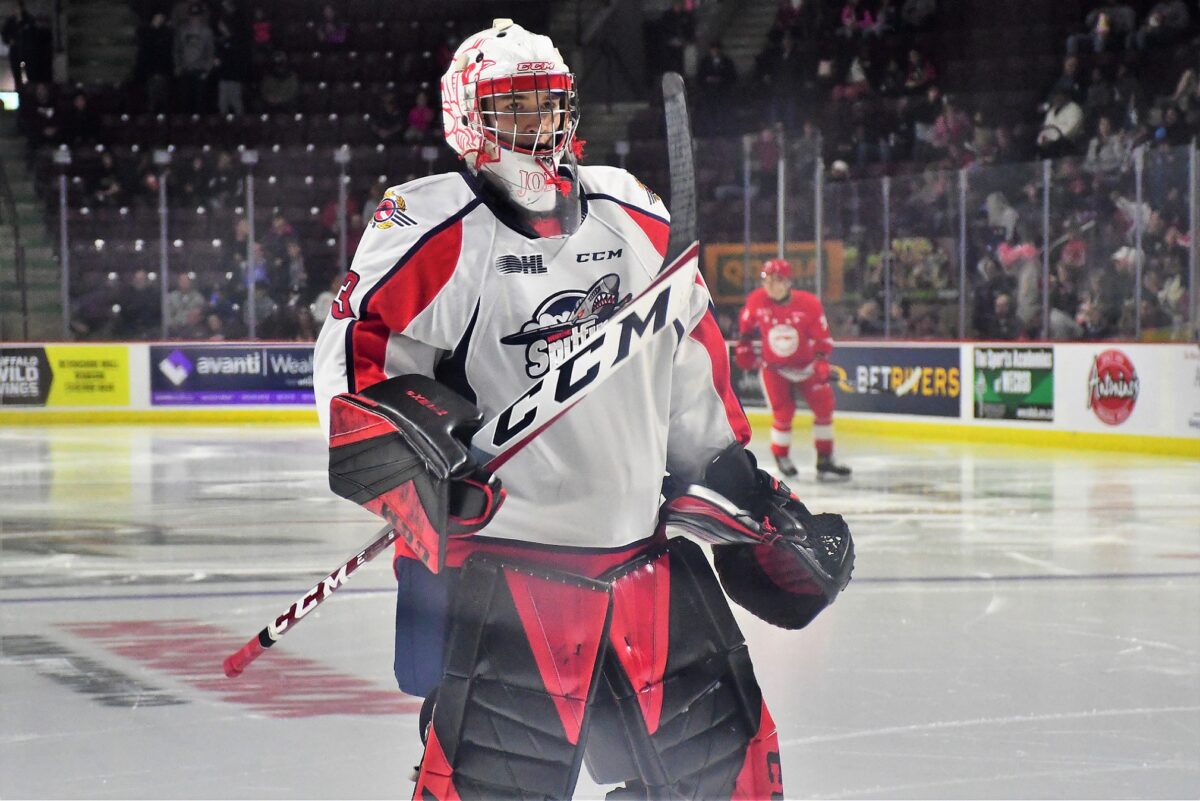 That performance was sandwiched between two Onuska starts, who allowed 13 goals on just 78 shots. While that's with a very depleted lineup (the Spitfires dressed just 10 forwards, three of which were either call-ups or defencemen), it's still tough to swallow.
Costanzo currently sits fifth in the league with a 3.09 goals-against average (GAA), sixth in the league with 24 wins, and seventh among goaltenders with 30-plus games with a .898 save percentage (SV%). The team has full confidence in his ability and work ethic. In comparison, Onuska's stat line is a 4.39 GAA and a .869 SV%, both declines from last season.
Related: OHL: Spitfires' Captain, Isles' Prospect Maggio Joins 50-Goal Club
---
Latest News & Highlights
---
It's respected that the club wants both goaltenders to succeed but they're also looking for that number one guy and it's hard to argue against Costanzo. He's earned the starter's role and, after this past weekend, there's no reason to sit him on the bench when the team needs wins.
2. Spitfires Need to Get Healthy
No matter how good a team is, you're going to have issues if you can't stay healthy. Since December, the Spitfires have battled injury after injury, feeling like something new happens every week.
Since the start of December, they've had games without forwards Ryan Abraham, Shane Wright, Liam Greentree, Oliver Peer, Brett Harrison, Colton Smith, and AJ Spellacy, plus defenceman Daniil Sobolev, and goaltender Onuska. While some have returned, such as Wright, Harrison, Sobolev, and Onuska, it's caused the team to call up numerous Junior B players and play a shortened lineup for much of the second half. This past weekend in the Soo, they had just 10 forwards and that included two call-ups (Wylie Birkett and Alec Stewart), plus a defenceman playing up front.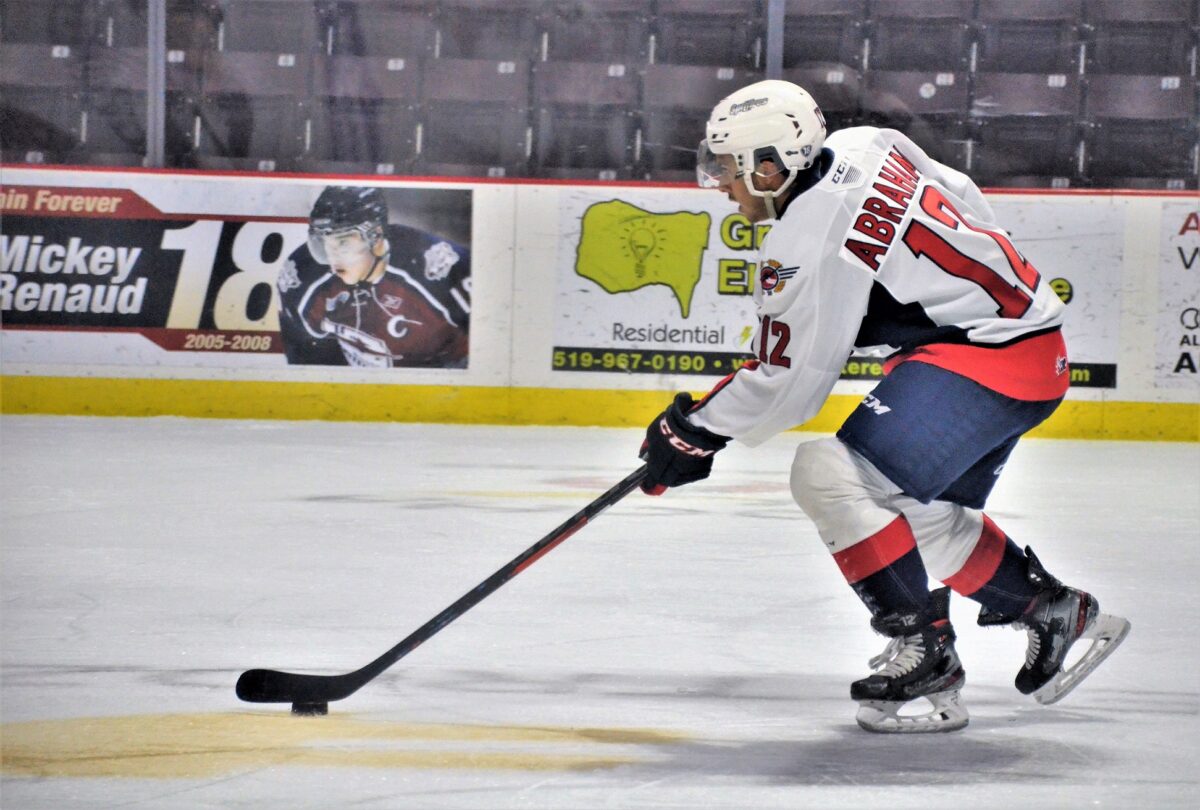 You don't want to use injuries as an excuse but it would be a lie to say it's not a factor in the games. When you have 10 forwards, including call-ups, you're likely running your top two lines for much of the game. That takes its toll on a body. Eventually, the players simply run out of gas. Full credit has to be given to Wright, Harrison, veterans Alex Christopoulos and Jacob Maillet, plus captain Matthew Maggio for digging in when the team needs them the most. However, a healthy lineup would be an even bigger help.
With four days off this week until their game on Wednesday (home to the Guelph Storm), hopefully some players can get healed up enough to give them four lines.
1. One Loss Doesn't Define Weekend
Let's be clear – losing 8-2 in the Soo was an awful way to end the weekend. The Spitfires gave it all they had but the Greyhounds were relentless, despite being already eliminated from the playoffs. However, that doesn't mean it was a bad weekend overall.
The win against the Spirit was in come-from-behind fashion, which builds character in a depleted lineup. The 3-0 shutout on Friday proves that they can win the trenches-style games even under tough circumstances. Those are two vital characteristics for a team to have as the playoffs get ready to pounce.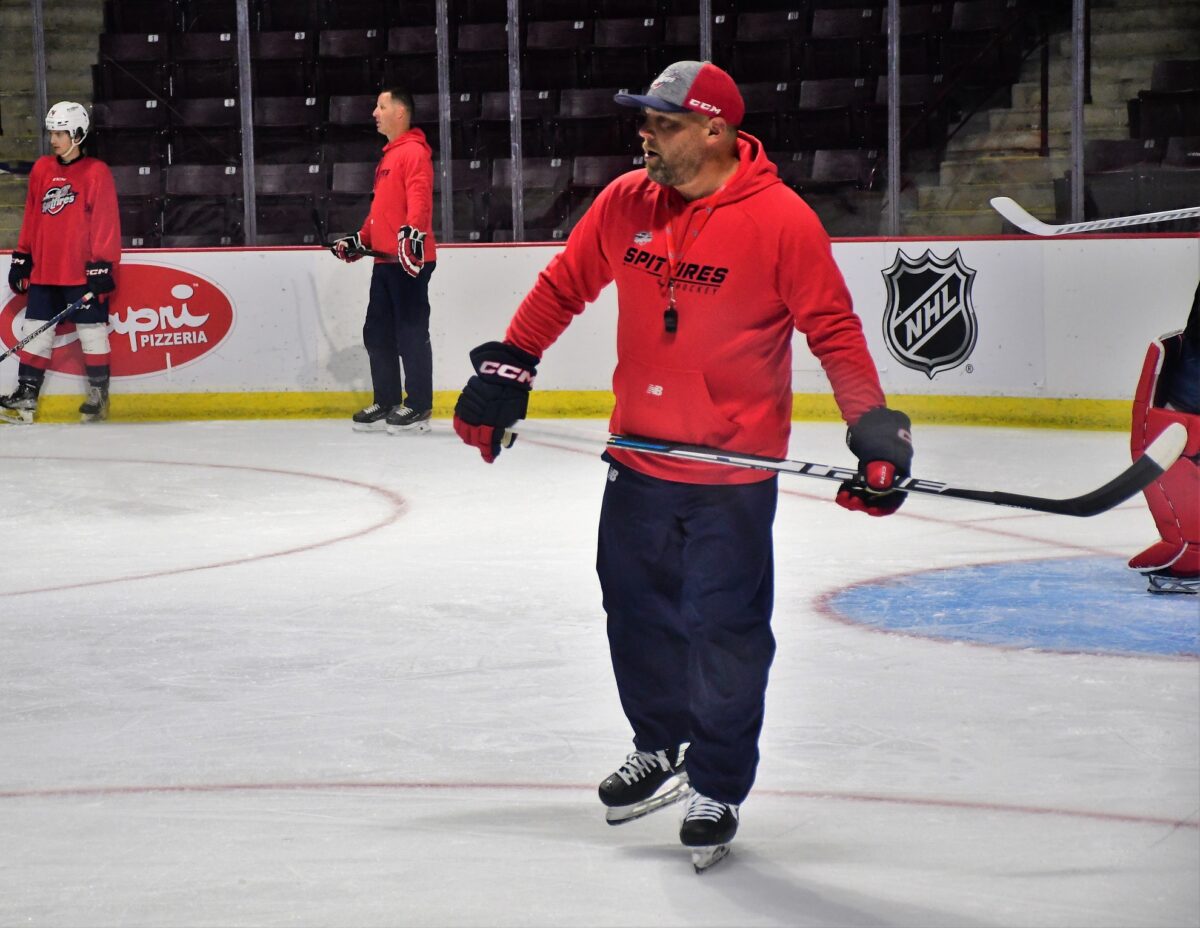 The loss made fans and the team understandably upset but now Savard, Maggio, and the rest of the leadership group have to use it as motivation. Their postseason positioning comes down to this weekend, starting Wednesday at home. They're two points up on the London Knights for the top spot and five points up on the Sarnia Sting, who have three and four games left, respectively. With three games left, including two against the Knights, the Spitfires control their own fate. Sometimes, stepping back, taking a deep breath, and then evaluating does more than getting riled up and upset. The loss doesn't define the weekend so learn from it and figure out the plan of attack. That's what a good team does.