The Winnipeg Jets are having an exceptional season given their circumstances with injury, and a big reason for that is the play of Pierre-Luc Dubois. The 24-year-old centre is having a career year, having 17 goals, 24 assists, and 41 points through the first 38 games of the season. His career high in points is 60, and he is on pace to exceed that by a wide margin.
Dubois recently became eligible for an extension, which is looming as soon as the 2023-24 offseason. He is currently earning $6 million and is set to become a restricted free agent (RFA). His play has been exceptional this season, and he will be very deserving of a pay raise, one the Jets should be extremely willing to pay. 
Dubois Has Helped Silence Forward Depth Questions
The best ability is availability. With the likes of Nikolaj Ehlers, Cole Perfetti, Blake Wheeler, Mason Appleton, and Morgan Barron all missing an extended period of time due to injury this season, the Jets' star forwards have had to shoulder even more responsibility offensively.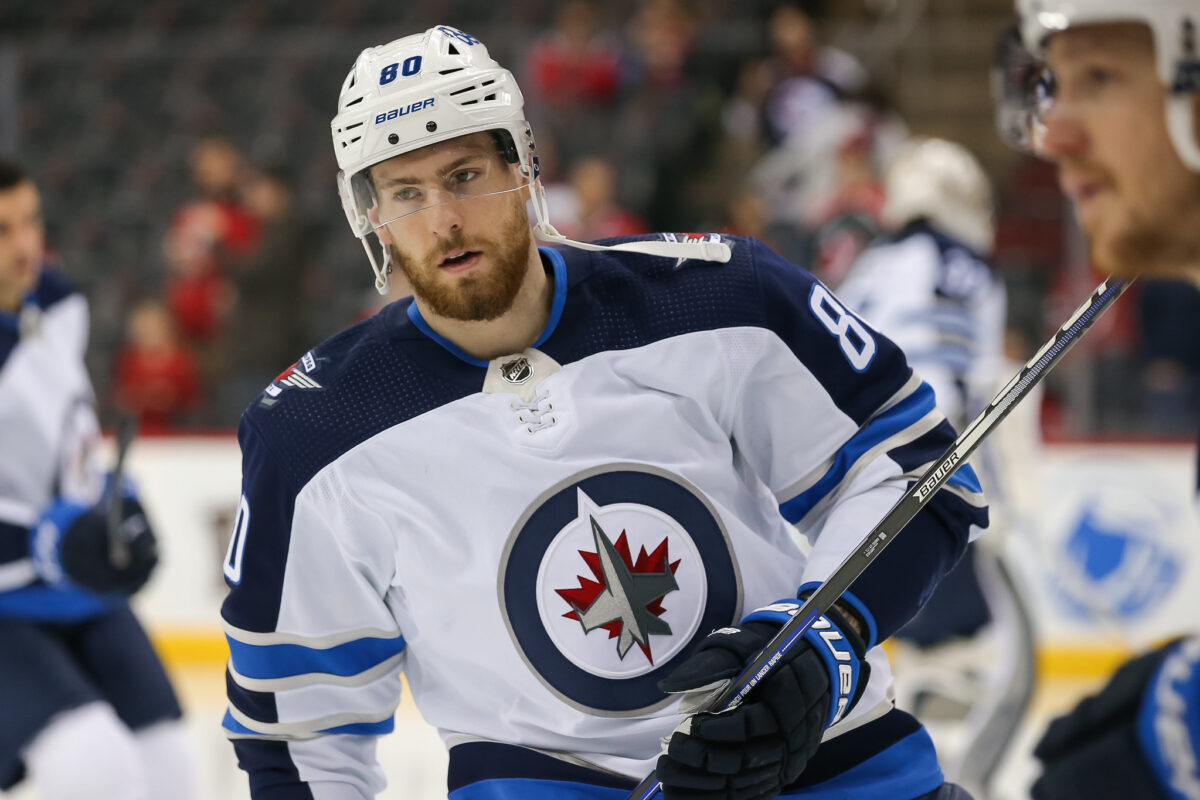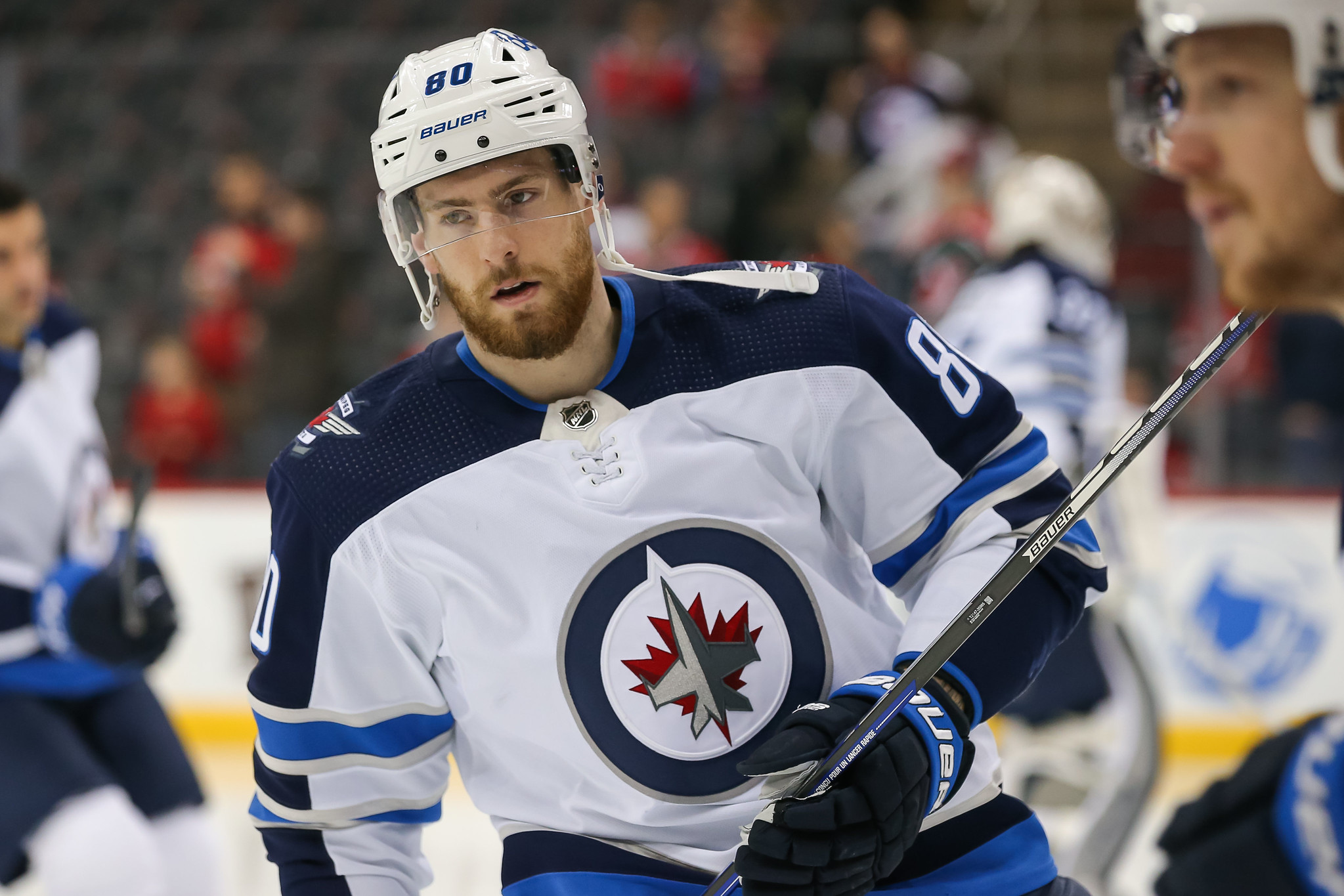 Dubois has been the Jets' best player on multiple occasions, powering them to wins that they did not deserve. After being reunited with Kyle Connor in the top six, that line has been a consistent source of offence for the depleted group. According to Money Puck, those two alongside Micheal Eyssimont are controlling 56.9 percent of the expected goals, 49.6 percent of the shot attempts, and outscoring their opponents 6-1 at five on five.
Related: Jets' 3 Most Valuable Players Emerge Early On in 2022-23
---
Latest News & Highlights
---
Eyssimont being placed on waivers has added to what seems like a revolving door on their wing. Despite the inconsistencies in that regard, the duo of Connor and Dubois is one that general manager Kevin Cheveldayoff should want to keep for the long haul.
Jets "1-2 Punch" at Centre is a Matchup Nightmare
Not only is Dubois having a resurgent year, but his top-six counterpart Mark Scheifele looks like a completely different player under Rick Bowness. He has scored 24 goals, with his career-high being 37. Both of these centres are on pace to break their career highs in extremely important production stats, and that makes matching up with the 2022-23 Jets an impossible task.
Ehlers and Perfetti are nearing a return, which would make the top six even more dynamic. Whether it's a forward off of waivers, or from the Manitoba Moose, there has not been a steady option since those two went down.
Dubois' contract is set to expire this offseason, and Scheifele's is up after the 2023-24 season. It will be fascinating to see how the Jets organization handles these negotiations, but it seems as though retaining them each for the long term is the plan. It is not the be-all, and end-all, but having two elite centres goes a long way in improving your chances at a Stanley Cup championship.
Dubois Has Steadily Improved Into a True No. 1 Centre
The former third overall pick of the 2018 NHL Draft has slowly but surely reached his potential, with this season being his best yet. Dubois has always been a two-way power forward with skill, but his production reaching over a point-per-game status this season is exceptional for the Jets.
Dubois was the return from arguably the biggest trade in Jets 2.0 history, with Patrik Laine and Jack Roslovic going to the Columbus Blue Jackets. Since that trade, Laine has appeared in 122 games for the Blue Jackets and has recorded 45 goals and 48 assists for 93 points, while Dubois has appeared in 160 games as a Jet and has 53 goals and 68 assists, for 121 points.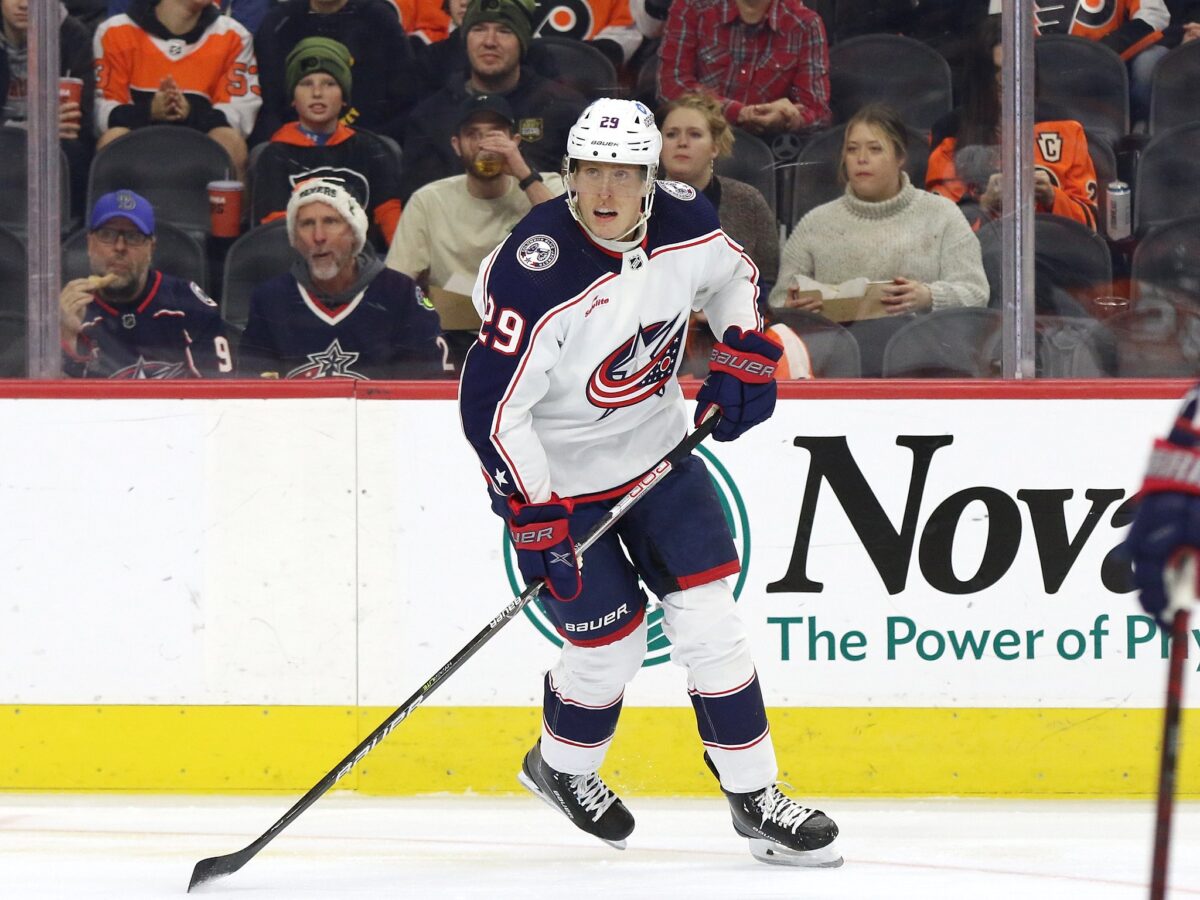 Staying healthy has been an issue for Laine, who has already been hurt twice this season and hasn't played a full campaign since 2017-18. He's accumulated 16 points in the 21 games he has played this season, but the Blue Jackets still find themselves in the race for Connor Bedard. Since these players are both 24 years old with plenty of years in the NHL ahead of them, it is tough to judge who the winner of this trade is before their entire careers play out.
Comparisons to Laine aside, Dubois is making a national name for himself and therefore driving the price of his next contract through the roof. While the Jets can keep that at the back of their minds, all that matters is that Dubois helps the 2022-23 Jets win games. If the team is able to hold onto a playoff spot, his heavy play style will be greater appreciated in the playoffs. Until then, the young centre will continue to rise as a true number-one centre in the NHL.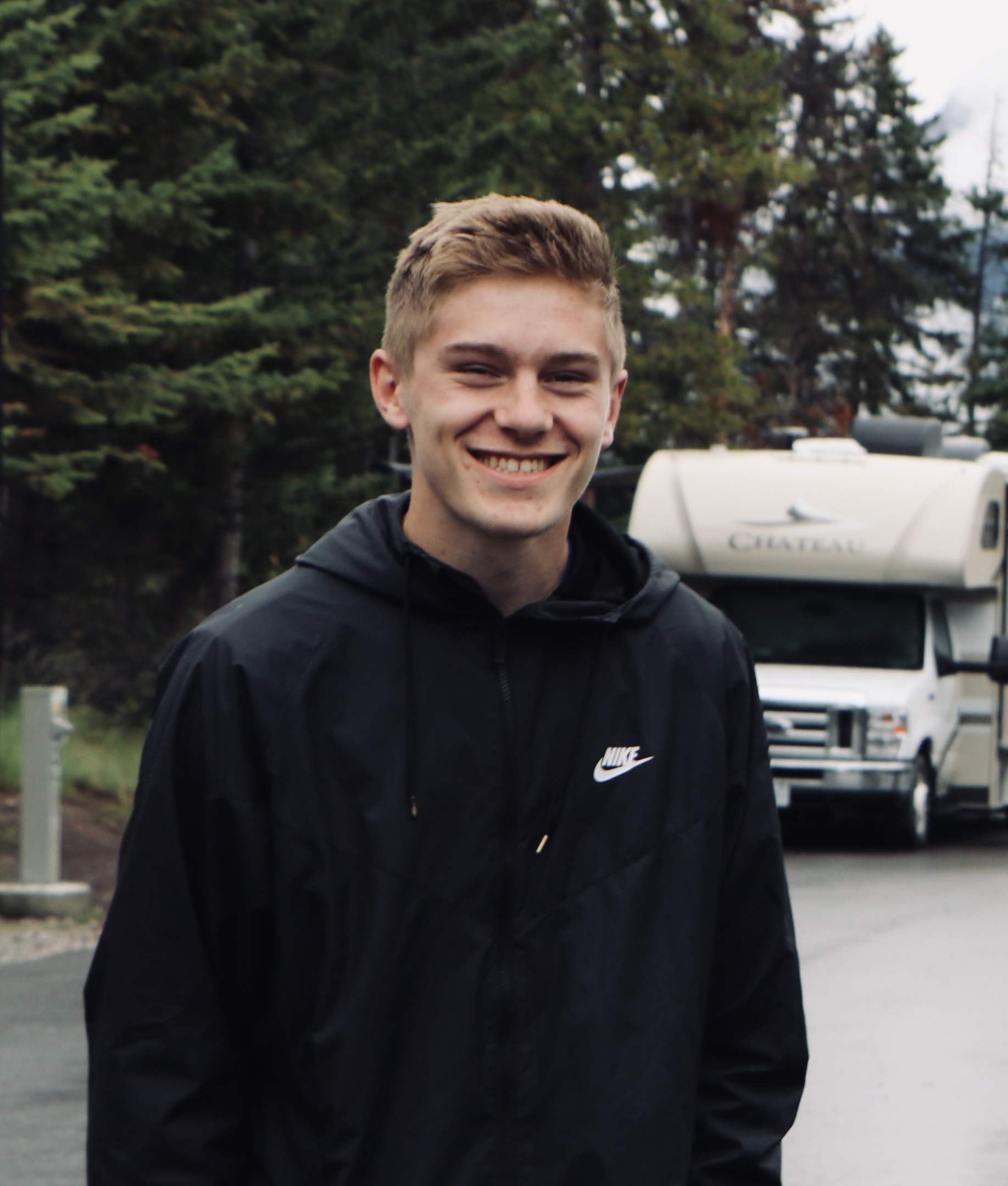 Connor Hrabchak is 20 years old and is currently covering the Winnipeg Jets and Ottawa Senators for The Hockey Writers. He is working towards completing his communications and media degree. He was born and raised in Winnipeg, Manitoba. He's been watching hockey ever since the Jets moved back to Winnipeg in 2011, and that has inspired him to write about the sport and attempt to make it into a full-time career.