"Brian Burke of the Toronto Maple Leafs, a Man That Demands Respect!" by Tony Rose
On November 29, 2008, Brian Burke was introduced as the President and General Manager of the Toronto Maple Leafs, replacing interim General Manager Cliff Fletcher. The 53-year-old Burke became the 13th non-interim General Manager in Maple Leafs history and the first to be American-born. He brought to the Toronto Maple Leafs 20 years of National Hockey League experience and in accordance with that experience was signed to a six-year deal rumoured to be $3 million annually. On December 4, 2008 one of his first significant hires was Dave Nonis to serve as Senior Vice-President and Director of Hockey Operations for the Maple Leafs. This reunited them for the third time as the previous stints were in Anaheim and Vancouver. Since taking over the Maple Leafs, the club finished the 2008-09 regular season with a record of 27-26-7. The 2009-10 team carries a record of 24-34-12 in 70 games played and 60 points, which may be an abysmal record but he is in the process of tearing it down and carrying the youngest and arguably the most inexperienced team in the NHL.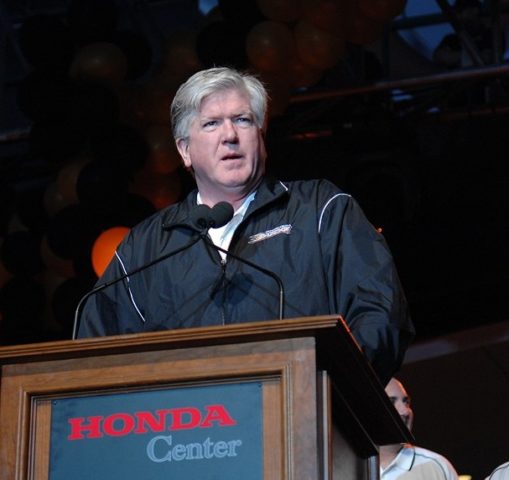 Brian Burke is a talented hockey leader and the information below demonstrates some of the success that by any standards proves he is a winner wherever he gets involved.
• Burke graduated from Providence College in 1977 with a Bachelor of Arts in History.
• Played for the Friars Division-I ice hockey team, where, during his senior year, he served as captain.
• Burke signed with the Philadelphia Flyers prior to the 1977-78 season and won a Calder Cup Championship with the Flyers' American Hockey League affiliate the Maine Mariners.
• Graduated from Harvard Law with a Juris Doctor (or in English – Doctor of Law or Doctor of Jurisprudence) in 1981.
• After graduating Burke practiced law in Boston for the next six years, representing professional hockey players as an NHL player agent until joining the Canucks in 1987.
• General Manager of the Hartford Whalers for one season in 1992.
• On September of 1993 Burke served with the NHL front office as Senior Vice President and Director of Hockey Operations. His duties with the NHL included acting as chief disciplinarian by ruling on violations for on-ice player conduct, and working closely with Commissioner Gary Bettman on league direction and collective bargaining matters.
• Director of Hockey Operations for the Vancouver Canucks.
• From 1998-2004 with Vancouver Canucks he lead the team to consecutive 100+ point seasons and the 2004 Northwest Division title. He also signed Daniel and Henrik Sedin.
• Canucks improved their point total in four consecutive years from 1999-2003.
• Since the 2000-01 season, Burke's teams have qualified for the Stanley Cup playoffs seven times.
• Burke briefly worked as an analyst for NHL games on both the CBC and TSN.
• During the 2004–05 NHL lockout, he proposed a 15-point plan derived from his experience as an agent and general manager.
• Executive Vice President and General Manager of the Anaheim Ducks from 2005 to 2008:
• Got their first Stanley Cup (2007.
• Got the first Pacific Division title (2007), and first-two 100+ point seasons (2006-07 & 2007-08).
• Reached the post seasons three times and won six-of-eight playoff series over that time span.
Awards:
• On June 6, he was chosen by USA Hockey as General Manager of the 2010 U.S. Olympic Hockey Team.
• He was named a recipient of the 2008 Lester Patrick Award on August 7 for outstanding service to hockey in the United States.
• General Manager of the 2009 USA World Championships Team.
• Ranked No. 1 by The Hockey News in the magazine's Annual GM Rankings in March of 2008
• Finalist for The Hockey News Executive of the Year in 2006.
• Named the Sporting News Executive of the Year in 2001, and was a runner-up for the same award following the 2005-06 season.
• Won the silver medal with the 2010 USA Olympic team.
From what I have seen so far Brian Burke is a man that is not afraid to stick his neck out and is also a man of his word; doing exactly what he says he is going to do. Burke truly believed his team would be a playoff contender at the onset of this year and on paper it did look possible. Leafs fans have to respect and admire Burke for not staying the course with a team that was a disaster right from the start. Their record of 11 regulation losses, 4 overtime losses, 2 shootout losses and an abysmal 3 wins for a total of 12 points in November and most of December was an embarrassment not only to Burke and his staff but to all Leafs Nation. Burke was man enough to admit the 2009-10 team stunk, and I'm sure he was already prepared to do whatever was needed to remedy this position at that time.
He said that all the existing players would get an opportunity to prove themselves, and anyone that didn't perform would be gone. Obviously as the standings showed, they didn't get the job done, so true to his word he escorted all underachievers and costly unproductive contracts to the door. He completed dismantled the team that he inherited 18 or 19 months earlier. He's brought in younger players with the expectation that they will mature as a team together (always a great way to build a winner). This Leaf squad is the youngest in the NHL and likely the youngest the Leafs have ever been as a team.
For the first time that this writer can remember Leafs Fans are getting insight into what teams go through that have crashed and burned in the past through a "true" rebuild. No more aging veterans to provide a band-aid solution so that the owners and higher-ups can temporarily appease disappointed fans but still see 1st round playoff dollars. This new cap era does not allow for this any longer.
Right now Burke is in the process of a full restoration and remake. It may take a while to realize a true competitor but the Leafs are certainly on the right track as the last few games have shown. Youth is the only way to go in this new NHL and Brian Burke is a man of vision that will get the job done a lot sooner than we may expect. So do not judge the existing on ice product just yet because it's nowhere near completion. Burke still has much to do, but I like and respect a man that admits his mistakes, keeps his word and does whatever it takes to get the job done.
Brian Burke is a man that has my respect and so should all Leafs Nation!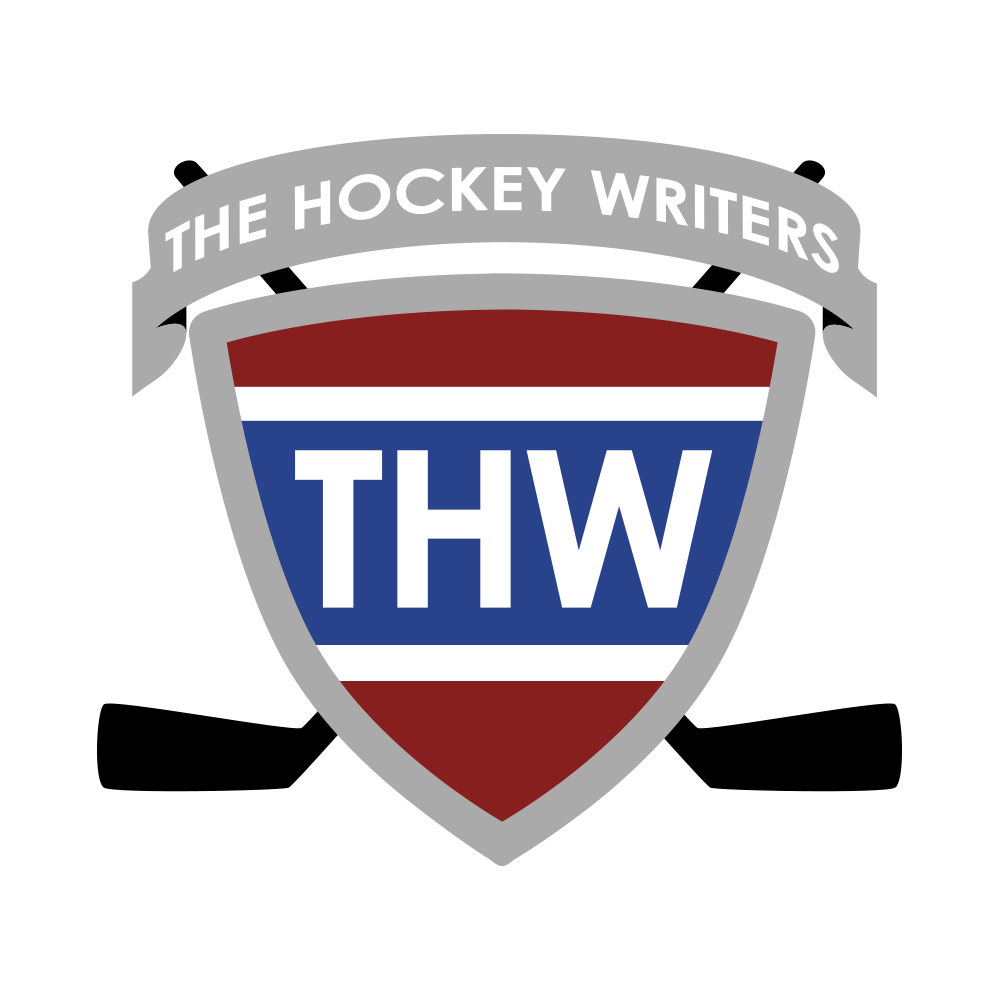 The Hockey Writers is:
1) A top-tier hockey media company delivering a top-notch, in-depth look at the NHL
2) A collective of some of the best hockey writers anywhere
3) A multimedia provider with daily podcasts and YouTube shows
4) Well-respected and widely-cited NHL prospect and draft resource