Let's kick this off with a fun trivia question that is sure to stump your hockey pals. Who are the only two people drafted in 1990 that still lace up their NHL skates today? One is easy, the other, not so much. Answer at the bottom of this post.
Now on to my 1990 NHL Re-draft. Last week marked the 25th anniversary of perhaps the greatest draft class in NHL history. Looking back now, it gave us the goalie with the most wins in NHL history, a multi-generational freak, a 500+ goal scoring American, a 500+ goal scoring Slovak and the top three defensemen in Dallas Stars history.
https://twitter.com/CanadaTeams/status/610991398708350976
At the time, the buzz going into the draft was focused on "The Four Aces, Plus A Superstar Netminder" as described in The Hockey News Draft Preview '90 edition. The cover of their magazine featured photos of Petr Nedved, Mike Ricci, Keith Primeau and Owen Nolan. They were certainly right about the draft having four aces and a superstar netminder, they just didn't have the names exactly right.
Before we get started a couple of logistical items. I kept teams with their original draft slots (i.e. New Jersey, Winnipeg, Buffalo and Calgary) instead of their draft day traded slots.  I also took team needs and draft tendencies into consideration.
1990 NHL Redraft Picks 1-5
1. Quebec Nordiques
Coming off a season where the Nordiques gave up a whopping 407 goals against (39 short of the NHL record Washington 74-75), defense was the clear need. A young Joe Sakic and incoming rookie Mats Sundin welcome arguably the best goaltender in NHL history. Imagine how this would have spiced up an already nasty rivalry with Montreal.
Actual pick: Owen Nolan
Re-draft pick: Martin Brodeur drafted by NJ 1st round (20th overall)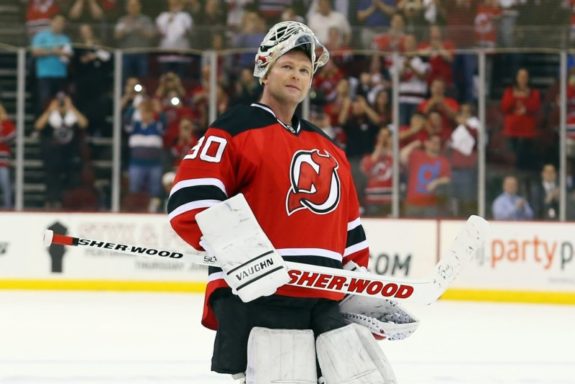 2. Vancouver Canucks
Add another jersey to the Traveling Jagrs. Imagine a 1991-92 Canucks team with rookie winger Pavel Bure and Jagr. His 1802 career points trail only Gretzky, Messier and Howe all time. If McDavid and Eichel are generational players, Jagr still playing at 43 years old is multi-generational.
Actual pick: Petr Nedved
Re-draft pick: Jaromir Jagr drafted by Pitt 1st round (5th overall)
3. Detroit Red Wings
How about adding Keith Tkachuk upfront with a young Steve Yzerman, Sergei Fedorov and Bob Probert. Tkachuk is one of three 500+ goal scores from the 1990 class. Tkachuk slid in the real draft due to injuries and questions about his skating.
Actual pick: Keith Primeau
Re-draft pick: Keith Tkachuk drafted by Winn 1st round (19th overall)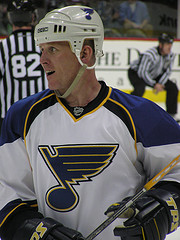 4. Philadelphia Flyers
Though no longer the Flyers GM at the time, Bob Clarke was one of the few NHL people who had Jagr rated as #1 overall going into the draft. Only one Flyer player scored more than 21 goals in 90-91 (Rick Tocchet). Therefore with scoring at a premium the Flyers land the last 500+ goal scorer of the 1990 NHL Re-draft, Peter Bondra.
Actual pick: Mike Ricci
Re-draft pick: Peter Bondra drafted by Wash 8th round (156th overall)
5. Pittsburgh Penguins
At the time, Super Mario was competing with Gretzky as the most dominant player in the NHL. With Jagr off the board it is the ideal spot for Owen Nolan. Who knows how many more goals Nolan would have scored skating on a line with #66.
Actual pick: Jaromir Jagr
Redraft pick: Owen Nolan drafted by Que 1st round (1st overall)
1990 NHL Redraft Picks 6-10
6. New York Islanders
They chose center Scott Scissons who would go on to play 2 career NHL games. Given a mulligan that Dustin Johnson would appreciate, the Isles choose Slava Kozlov.  He played in 1182 games 356 goals, 497 assists, 853 points.
Actual pick: Scott Scissons
Redraft pick: Slava Kozlov drafted by Det 3rd round (45 overall)
7. Los Angeles Kings
Going into 90-91, the Kings were loaded upfront with Gretzky and co. The blue line featured Steve Duchesne, an aging Larry Robinson and rookie Rob Blake. Can you imagine the highlight reel plays a Sergei Zubov- Gretzky combination would have created?
Actual pick: Darryl Sydor
Redraft pick: Sergei Zubov drafted by NYR 5th round (85th overall)
https://youtu.be/GmsEBfdLfnk
8. Minnesota North Stars
The North Stars were thin on defence so this is one pick I wouldn't change. Hatcher played 1045 career games and put up a respectable 331 points to go along with 1581 PIM. Hatcher was captain of Dallas Stars only Stanley Cup winner in 1999.
Actual pick: Derian Hatcher
Redraft pick: Derian Hatcher drafted by Minn 1st round (8th overall)

9. Washington Capitals
The Capitals drafted defenseman John Slaney who had a fantastic junior career but never fully reached expectations in the NHL. Redrafting now Darryl Sydor makes perfect sense. The pick also marks a run of 3 defensemen who were pivotal to the Dallas Stars 1999 Cup.
Actual pick: John Slaney
Redraft pick: Darryl Sydor drafted by LA 1st round (7th overall)
10. Toronto Maple Leafs
The Leafs wanted to go defence here but with the big three of the 1990 NHL Redraft off the board they will table the need. Knowing they must act now the Leafs choose Felix Potvin. Potvin will be an upgrade over Peter Ing who played the most games in net for the Leafs in 90-91.
Actual pick: Drake Berehowsky
Redraft pick: Felix Potvin drafted by Tor 2nd round (31st overall)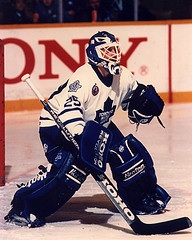 Stay tuned for my 1990 NHL Redraft picks 11-21.  Is there anyone you would add/replace from my 1-10?
Trivia answer: Jaromir Jagr and Wes McCauley (NHL Referee)