The Hockey Spy's 2010 NHL Entry Draft Preview – Nino "El Nino" Niederreiter
Christopher Ralph is a sportswriter with a focus on hockey prospects, the entry draft, as well as occasional Flames coverage here at THW.
"Full Potential" Prospect Profile:
Please "Click Here" for "Notes Up Front" and the "Legend" for various topics covered below as covered for the NHL 2009 Draft rankings. Stay tuned for a live updated article dedicated to the NHL 2010 Entry Draft.
Nino Niederreiter (Click on name for up- to- date stats)
Position: LW
Age: 17
Date of birth: September 08, 1992
Place of birth: Chur, Switzerland
Ht: 6-2 Wt: 203
Shoots: L
Current team: Portland Winterhawks, WHL
NHL Status: Draft Eligible 2010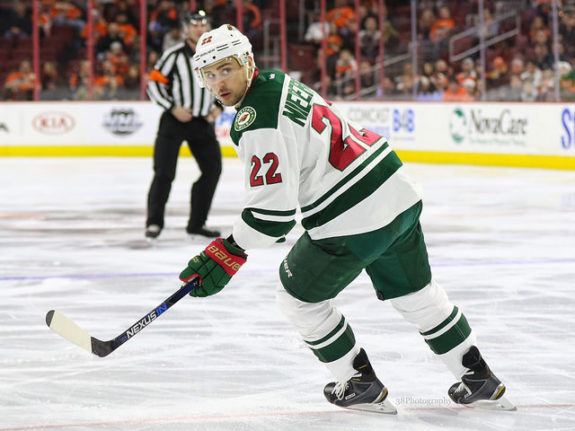 One-Timer:
Niederreiter should easily exceed Michel Riesen (14th overall  1997) as the highest Swiss player ever drafted. While destined to be perhaps the greatest player ever to hail from Switzerland, beyond that "El Nino" is simply an extremely talented forward when stacked against the best the world of hockey has to offer – period.
Size. Skill. Strength. Skating. Shot. Creativity. Passion. Desire. Maturity. Great hands. Defensive accountability.
These characteristics all add up to a complete forward destined for greatness.
Neiderreiter is one of the youngest players available in the draft. In fact, if he were born one week later, he would not be draft eligible until 2011.
The World Juniors U20 is typically a tournament dominated by 19 year olds. At 17, "El Nino" became one of the very few elite players to break that mold, reinforcing  just what a special player he is now and will be in the future at the next level.
Scout's Honor:
"He has emerged from WJHC as a potential top 10 selection. Regarded as perhaps the best offensive prospect the Swiss have ever produced. He has great size and strength to go with very quick hands and a strong shot." – International Scouting Services
Current Season:
A rookie, Portland Winterhawks rookie Nino Niederreiter was named to the Western Hockey League's Western Conference Second All-Star Team – the youngest player on any of the named teams in the WHL.
In this his rookie season, Niederreiter posted 36 goals and 24 assists for 60 points in 65 games. His 36 goals led the team and placed him second amongst WHL rookies. Stacked up against other rookie performers, he was also tied for the lead in game-winning goals with six and ranked third with 11 power play goals.
Thus far in the WHL playoffs, he has maintained or even enhanced his contributions, notching 4 goals and 7 assists for 11 points in 10 games.
Bio/Interview(s)/Link(s):
* Winterhawks star (OregonLive)
* Bruins 2010 Draft Watch – Highlight:
B2010DW: Big game players want the puck on their stick at crunchtime. When the time was counting down in that game, did you go out there wanting to be the one to tie the game and then later help win it in overtime?

NN: Yes, I did. My agent told me before the tournament that I could make the winning goal, so I went there with a lot of confidence. As the time was going down, I wanted to get the puck on the net because I believed I could get the score, so when I did it was awesome. I think big-game players…everybody knows you can score. It's like Sidney Crosby at the Olympics. He didn't maybe get all those points in the other games, but in the overtime when Canada needed to win, he went out and got the score. I think that's what makes good players great players– the ability and confidence to make the score with all the pressure.
International Tournaments:
OregonLive.com:
At the IIHF World Junior Hockey Championship in Saskatchewan (2010), Niederreiter led his native Switzerland to an unexpected fourth-place finish.

With six goals and four assists in seven games, Niederreiter was the leading scorer for Switzerland despite being the youngest player on his team and one of fewer than a dozen 17-year-olds in the 10-team tournament. His performance earned him a spot on the tournament's all-star team and high accolades from hockey insiders and media members.

Niederreiter became a household hockey name in Canada when he engineered a stunning comeback against heavily favored Russia in the quarterfinals.
ETA = 2 yrs (Physically ready for NHL now and thus could easily exceed that timeline)
Risk-Reward Analysis: Risk = 1.5/5   Reward =4. 5/5
NHL Potential: Skilled Top Line Winger
Strengths:
*See "One Timer" section above.
* Via Puck Daddy (Yahoo Sports):
"What makes him so special?

He's a strong winger with decent size that seems to have the ability to slow the game down when the puck is on his stick. On a team that doesn't drive to the net consistently, he has managed to fight his way through traffic into the prime scoring areas. At seventeen, living in a new country, he was leading the WHL in rookie scoring heading into the WJHC, helping pace the Portland Winterhawks into a strong playoff position after years of futility.

Most importantly, however, is his desire to have the puck on his stick."
Flaws/Aspects He Needs To Work On:
*This list is a lot shorter. I can only turn this section into more strengths. While most 17 year olds need to focus on defensive play and coverage, Neiderreiter already has shown a penchant for strong two-way play, effective back-checking, and on-ice awareness.
He has good hockey sense and plays the entire ice. His ability to dominate as a 17 year old bodes well for future success.
If anything, as a young player, Nino will have to continue to work on defensive and physical play, although he already possesses a bit of a mean streak and has some sandpaper to his game.
Fantasy Hockey Potential: Offensive = 9/10   Defensive = 8/10
NHL Player(s) Comparison: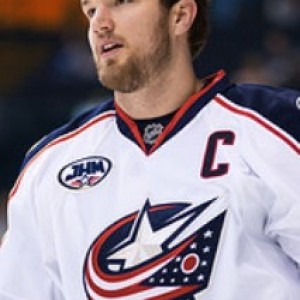 – At his best: Rick Nash, Vincent Lecavelier, Marian Hossa
– Middle ground: Erik Cole
– At his worst: Eric Nystrom
Video(s):
* Nino's One-handed goal (NHL.com)
*Hockey's newest superstar
http://www.youtube.com/watch?v=XfAPPuXF9ys
Interesting Notes:
*Nick name = "El Nino"
*Should he, in fact, go in the first round he will be just the fourth Swiss player to do so.
Other Rankings:
ISS: 9 (Mar '10)
CSB: 12-NA (Apr '10)
TSN: 8 (Jan '10) {Bob MacKenzie}
NACS: 23 (Mar '10) {Mark Seidel – THN}
RLR: 4 (Mar '10) {Kyle Woodlief – USA Today}
McKeens: 10 (Jan '10)
THN: n/a
THW: 4 (Mar '10) {Christopher Ralph }
*For all the latest prospect and draft news follow me on Twitter: The Hockey Spy