The 2015-16 Boston Bruins came much closer to the postseason than many in the hockey world gave them credit for. With a 42-31-9 record, they finished with 93 points and just three points shy of the second wild card spot in the Eastern Conference.
This season will be much of the same for the Bruins who will have to bite and claw their way to the postseason. While it will affect the Bruins overall season, the fantasy hockey world is much different. That being said, the Bruins have maintained their core both up front and on the blue line and will hope that they can lead Boston through their retooling.
For fantasy owners, taking Bruins might be a questionable move. Where some of the core players are concerned they'll likely put up similar numbers as they have over their NHL careers. However, fantasy owners will have to take a risk when it comes to some of the other Bruins on the active roster.
Top Performer: Patrice Bergeron, C
One of the more veteran players on the Bruins roster, Patrice Bergeron is by far one of the most important players. Aside from a severe injury early in his career, Bergeron's consistent play has helped Boston to regular season success and multiple Stanley Cups.
While his age is no friend to fantasy owners, the 31-year-old actually improved last season from his previous campaign scoring nine more goals (finishing with 32) and notching 13 more points (finishing with 68) in just 80 games.
Now in leagues that take into consideration the secondary stats, Bergeron becomes a slightly hotter commodity. While his plus-minus rating might not be where it has been in the past, his time on special teams could come into play. While Bergeron still wouldn't be a first-round player, look to grab him in the mid-40s.
Underrated Performer: Brad Marchand, LW
Some might question why Marchand comes in as the underrated performer on the Bruins roster. But he might be someone you want to look at earlier in the draft than previous seasons. At just 28-years-old, Marchand set career highs in goals (37) and points (61). He added 10 special teams goals (six on the power play and four on the penalty kill) with six of his goals coming as game winners. On top of that, he did all of that in just 77 games.
While the career pest will spend some time in the penalty box throughout the season (which could either hinder or help your fantasy team) he's still one of those players that might slip your mind when you think of offensive output.
https://twitter.com/JonasGilbart/status/730809530737676289
He finished third on the team in scoring last season and with Loui Eriksson gone and David Krejci's health always a major question, that opens the door for Marchand to take a step forward offensively this season. Look for him to be a mid-50s pick in your league.
Overrated Performer: Matt Beleskey, LW
Just a season ago, Beleskey was one of the top free agents on the market. Really? Let's just say it wasn't a great free agent year. Even The Hockey News had him listed as one of the top five most overrated players in the NHL. So, the Bruins went out and acquired the former Anaheim Duck forward – signing him to a five-year contract.
TOP5 overrated players in the NHL via @TheHockeyNews
1. Antoine Vermette
2. Matt Beleskey
3. Jonathan Quick
4. Dan Girardi
5. Ryan Miller

— Hockey News Updates (@HockeyNews_365) September 27, 2015
For the Bruins, the signing wasn't terrible. He's a role player that adds depth to the lineup. Prior to his free agent summer, Beleskey had a career year scoring 22 goals and 32 points in 65 games while lining up with Anaheim's top players – Corey Perry, Ryan Getzlaf and Ryan Kesler at times. Hence the contract the Bruins gave him.
While he did set career highs in assists (22) and points (37) in his first year in Boston, it came in 80 games. Basically, he saw a five point increase in 15 more games. Not exactly what you'll be looking for in a fantasy league.
That being said, he might see a small increase in his offensive numbers this season as it will be his second year with the Bruins and he's had time to build chemistry with his teammates. But don't expect him to be a top positional player. Even though he was given the hype of the free agent market during the 2015 offseason, he's not the ideal fantasy asset.
Fantasy Sleeper: David Pastrnak, RW
He's just 20, but David Pastrnak could be one of the more interesting picks in your draft this season. He's played 97 games for the Bruins already over parts of two seasons, notching 25 goals and 53 points. While that doesn't seem outstanding, remember this kid is just 20 years old.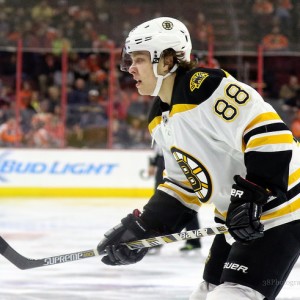 A former 25th overall pick in 2014, Pastrnak likely hasn't shown all that he has to offer. As he grows (and if he plays the way he's shown so far) he'll likely find himself as a top-six forward with the Bruins playing alongside Bergeron or Marchand. Add that to some time on the power play and Pastrnak will be a good fit for fantasy owners.
As a probable sleeper, don't get too overzealous when it comes to this young Bruins forward. While he will be on some owners' lists, he won't go too early in the draft and will be a good late-round steal.
Bounce-back Candidate: David Backes, RW
For the first time in his NHL career, David Backes will be suiting up for a team other than the St. Louis Blues when the season starts. On top of that, he should be looking for a bounce-back season.
While he's not getting any younger, the 32-year-old Backes still plays with the intensity that he started his career with. However, he took a step back in 2015-16 scoring just 21 goals and 45 points in 79 games. It was his lowest total since the shortened season in 2012-13 and his lowest point total in an 82-game season since 2007-08 when he scored just 31.
Now, in his first season with the Bruins, Backes will have a chance to play alongside some offensively minded players. His two-way game, mixed with that of Bergeron, will also help his secondary statistical categories if your league takes that into consideration.
Don't jump on him too early in your draft, but don't skip over him either. He still has something left in the tank and a change of scenery could be exactly what the grizzly veteran needs to re-up his offensive numbers.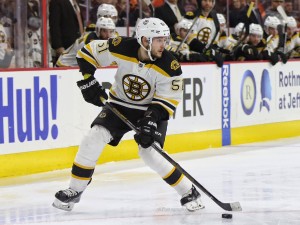 Breakout Candidate: Ryan Spooner, C
He played his first full season with the Bruins in 2015-16 and now, Ryan Spooner will be looking to breakout next season. In 80 games for Boston last season he scored 13 goals and 49 points. Now he's still only 24 and will likely be third on the Bruins' depth chart when it comes to the center position (behind Krejci and Bergeron), so his full-blown success might still be a year or two away.
But based on what he was able to provide the Bruins' offence with last season, Spooner should see more ice time whether it be five-on-five or power play time.
His 78 points in 136 career regular season games show that there is an offensive spark when it comes to the Kanata, Ontario, native. Depending on the depth of your league, look for Spooner to be one of your later picks with a lot of upside coming into 2016-17. Don't forget, Krejci (who is ahead of Spooner on the team's depth chart) has had significant injury issues in the past which could bode well for Spooner.
Impact Rookie: Colin Miller, D
The impact that Colin Miller will have on the Bruins this season will depend entirely on whether or not he sees a boost in ice time. Granted, with the age of their defence core, Boston will have to rely on some youth to get them through the year.
That's where Miller comes in. He played his first NHL game last season and finished the year with 42 games played and 16 points to go along with it.
All signs point to Miller being an impact player on the B's blue line as he stood out in Providence and at the NHL level last season. In fact, early last season he ranked among the top 25 in fantasy hockey and was only owned in roughly 20 percent of leagues on Yahoo. Chances are that won't be the case this season.
If he can find a way to be part of the top two pairings, look for him to add to his offensive numbers and become a mainstay on the Bruins backend.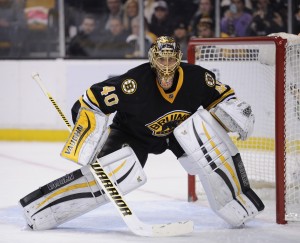 Goaltending
In net, the B's are back at it with long-time goaltender Tuukka Rask. Rask is entering his 10th season in the NHL – all of which have been in black and gold. In 330 career games he holds a 167-103-43 record with a career goals against average of 2.24 and a .924 save percentage.
However, last season he expressed his frustrations with the team that was in front of him. And while he and the Bruins will look to limit the opposition's opportunities, Rask will have to regain focus and play net instead of focusing entirely on his surroundings.
He had some of his worst numbers since coming into the league last season with a .915 save percentage and 2.56 goals against average and will likely have to fight to maintain that again this season with the young team that the Bruins will be icing this year. While he shouldn't be at the top of the list for fantasy goaltenders, he's still a significant asset when it comes to fantasy numbers. Keep an eye on him.
Rask will be backed up by Anton Khudobin who's in his second stint with Boston. He played just nine games for the Ducks a year ago with a .909 save percentage and a 2.70 goals against average. Depending on the depth of your league, Khudobin might be a band-aid fix midseason. Otherwise he shouldn't be on the radar for fantasy owners.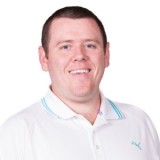 Andrew is in his 8th year reporting for The Hockey Writers covering the Toronto Maple Leafs. He began his broadcasting with CBC's Hockey Night in Canada team as well as being part of their coverage of the 2014 Winter Olympic Games in Sochi. He's the former play-by-play voice of the London Jr. Knights for Rogers TV and currently hosts the Sticks in the 6ix podcast. You can follow him on Twitter at @AndrewGForbes.