---
The results are in from my annual seven-round mock. Now it is time to see how your favourite franchise fared and to provide analysis on those picks. What was I thinking? I'll try to tell you here!
RELATED: THW's 2020 NHL Draft Guide
The franchises are listed in order of their first selection, from highest to lowest. So, once again, the floor belongs to Jeff Gorton and the New York Rangers to start us off.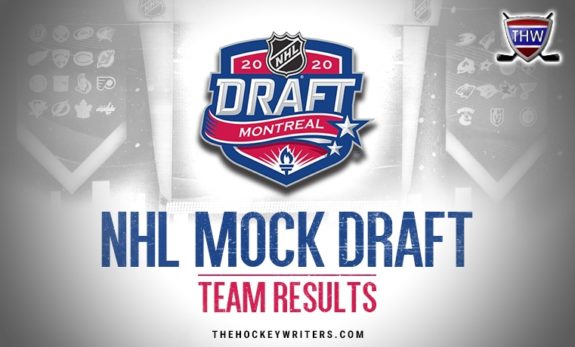 New York Rangers
1) Alexis Lafreniere (LW, Canada, Rimouski QMJHL)
22) Rodion Amirov (LW, Russia, Salavat Yulaev Ufa KHL)
72) Emil Heineman (LW, Sweden, Leksands J20)
92) Daniel Ljungman (LC, Sweden, Linkoping J20)
103) Bogdan Trineyev (RW, Russia, Dynamo Moskva MHL)
134) Alex Laferriere (RW, USA, Des Moines USHL)
165) Karel Klikorka (LD, Czech Republic, Mlada Boleslav Czech)
196) Stanislav Rangayev (LW/RW, Russia, Ladia Togliatti MHL)
197) Artur Akhtyamov (G, Russia, Irbis Kazan MHL)
206) Vojtech Strondala (LC, Czech Republic, Stadion Litomerice Czech2, overager)
TOTAL: 10 (4 LW, 2 LC, 2 RW, 1 LD, 1 G)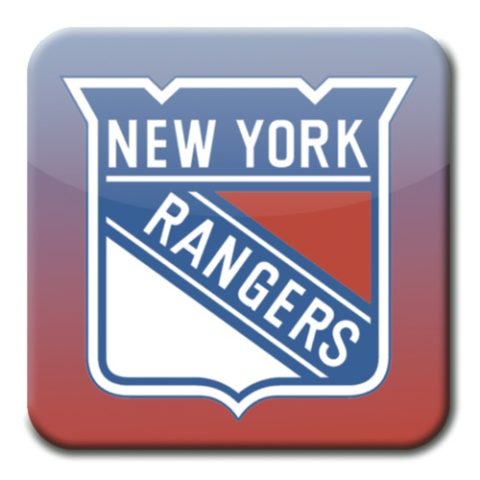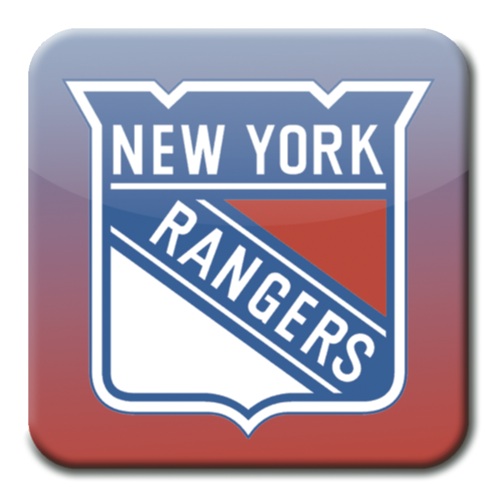 ANALYSIS: The Rangers were the big winner in this year's lottery, landing Lafreniere and then loading up on more talented forwards throughout my mock. That includes Laferriere, which would become a broadcaster's nightmare if they wound up being linemates. But the Rangers come away with the best player in the draft, plus three Russians, two Swedes and a Czech overager up front, another rising Czech on defence and another Russian goaltender for good measure. There is plenty of promise and should be at least a few NHLers coming out of this group. Lafreniere will be a frontliner from Day 1. Amirov won't be far behind and will be coming in under Artemi Panarin's wing. The Swedes have middle-six upside, as do the other Russian wingers. Strondala is a skill guy that could become a steal similar to Lauri Pajuniemi. Klikorka has been gaining momentum and has translatable tools. Akhtyamov is closer to Alexandar Georgiev than Igor Shesterkin and would be a longer-term project between the pipes, but the Rangers should be set at that position for the foreseeable future.
Los Angeles Kings
2) Tim Stutzle (LC/LW, Germany, Adler Mannheim DEL)
35) Kasper Simontaival (RW, Finland, Tappara Liiga/Otttawa OHL)
51) Lukas Cormier (LD, Canada, Charlottetown QMJHL)
60) Nico Daws (G, Canada, Guelph OHL, overager)
66) Joel Blomqvist (G, Finland, Karpat U20)
83) Will Cuylle (LW, Canada, Windsor OHL)
97) James Hardie (LW, Canada, Mississauga OHL)
112) Ruben Rafkin (RD, Finland, Windsor OHL)
128) Carson Bantle (LW, USA, Madison USHL)
159) Donovan Sebrango (LD, Canada, Kitchener OHL)
190) Lucas Ramberg (LD, Sweden, Lulea SHL)
TOTAL: 11 (3 LD, 3 LW, 2 G, 1 LC, 1 RW, 1 RD)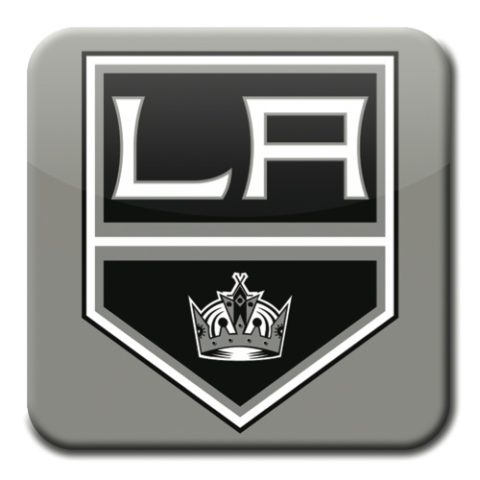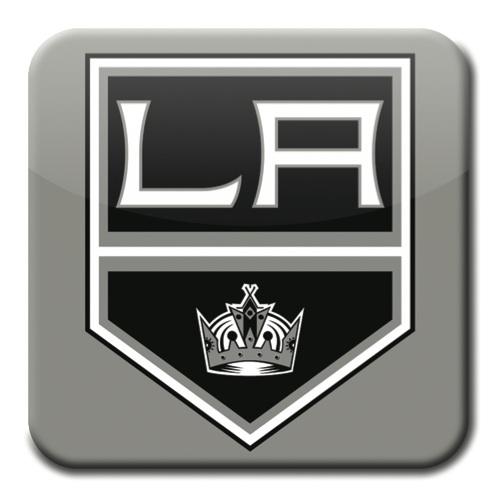 ANALYSIS: The Kings are seemingly leaning towards Stutzle and he would be an offensive catalyst for their already bright future. As would Simontaival as a smaller forward with big skill. Cormier has similarities to L.A. prospects Jordan Spence and Kale Clague as well as Colorado's Samuel Girard, so he could be a steal as best player available outside the top 50. The Kings still need their goaltender of the future and add two contenders by taking Daws and Blomqvist with consecutive picks. From there, they add size up front with Cuylle, Hardie and Bantle, while also getting three more defenders as BPA with Rafkin, Sebrango and Ramberg. It's a nice haul overall, but the real keys will be Stutzle and the goalies.
Ottawa Senators
3) Quinton Byfield (LC, Canada, Sudbury OHL)
5) Lucas Raymond (RW, Sweden, Frolunda SHL)
28) Theodor Niederbach (RC, Sweden, Frolunda J20)
33) Jan Mysak (LW, Czech Republic, Hamilton OHL)
52) Daniel Torgersson (RW, Sweden, Frolunda J20)
59) Luke Evangelista (RW, Canada, London OHL)
61) Dylan Peterson (RC, USA/Canada, NTDP U18)
64) Jean-Luc Foudy (RC, Canada, Windsor OHL)
71) Calle Clang (G, Sweden, Rogle J20)
95) Pavel Novak (RW, Czech Republic, Kelowna WHL)
155) Charlie Desroches (RD, Canada, Saint John QMJHL)
158) Michael Krutil (RD, Czech Republic, Sparta Praha U20/Kelowna WHL)
181) Simon Kubicek (RD, Czech Republic, Seattle WHL)
TOTAL: 13 (4 RW, 3 RC, 3 RD, 1 LC, 1 LW, 1 G)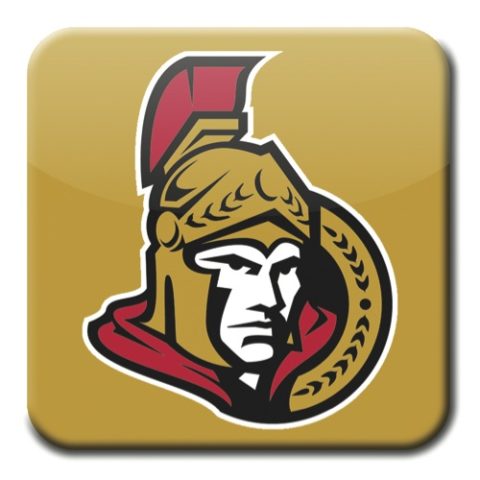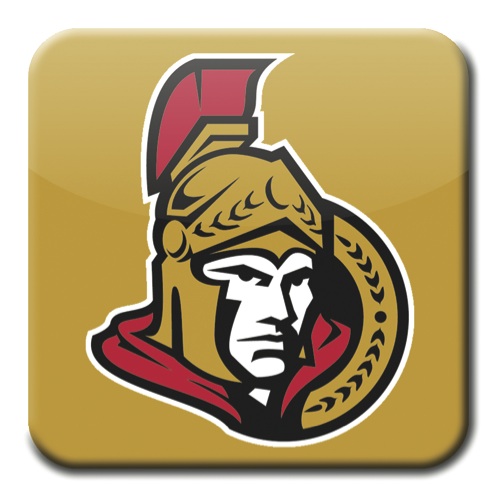 ANALYSIS: The Senators are heavy on Swedes and OHLers in my mock, which would be nothing new for Ottawa. The Sens have the most selections in 2020 and would be making the most of them with these results. First and foremost, they address their centre depth with Byfield, Niederbach and Peterson all possessing high ceilings and size down the middle, while Foudy could replace Jean-Gabriel Pageau's presence in the lineup. The Frolunda connection is alive and well with Raymond, Niederbach and Torgersson. Evangelista would be coming from the same London factory as Alex Formenton. Mysak and Novak are Czech forwards with nice offensive upside, while Krutil and Kubicek are Czech defenders that will be developing in the WHL. Novak and Krutil will be teammates in Kelowna next season, which is where Ottawa drafted Lassi Thomson from. Clang is the top Swedish goalie for 2020 and Desroches will be playing on one of the top QMJHL teams for the next couple seasons. All in all, Pierre Dorion could be walking away the biggest winner.
Detroit Red Wings
4) Cole Perfetti (LC/LW, Canada, Saginaw OHL)
32) Thomas Bordeleau (LC, USA/Canada, NTDP U18)
45) Daniil Gushchin (RW, Russia, Muskegon USHL/Niagara OHL)
55) Carter Savoie (LW, Canada, Sherwood Park AJHL)
63) Jack Finley (RC, Canada, Spokane WHL)
65) Drew Commesso (G, USA, NTDP U18)
107) Brett Berard (LW, USA, NTDP U18)
125) Dmitri Zlodeyev (LC/LW, Russia, Dynamo Moskva MHL)
156) Joe Miller (RW, USA, Blake U.S. High School/Chicago USHL)
187) Alex Gaffney (LC, USA, Muskegon USHL)
TOTAL: 10 (4 LC, 2 RW, 2 LW, 1 RC, 1 G)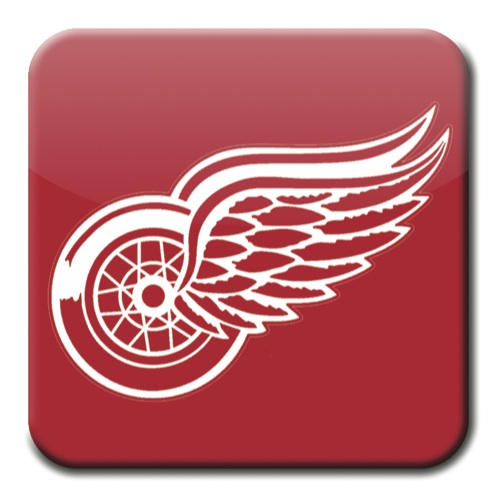 ANALYSIS: The Red Wings go forward heavy and stay close to home for the most part. Perfetti, Bordeleau, Guschin, Commesso, Berard and Gaffney have all been developing in Detroit's backyard. Savoie has been teammates with Detroit goaltending prospect Carter Gylander and Jack Finley's father, Jeff, was a longtime scout for Detroit, starting there during Steve Yzerman's first stint in the Red Wings' front office. So there is familiarity on those fronts. Most of these forwards are on the smaller side — there is not a lot of size outside of Finley — but Yzerman will value skill above all else in restocking the cupboards and there is plenty of scoring potential. Youth is the other common theme, with Finley, Berard and Miller among the youngest prospects in this draft class — all with September birthdates, thus just turning 18 last month. Commesso could be the next Jimmy Howard as an American netminder wearing the winged wheel, while Zlodeyev plays a two-way style that might remind Yzerman of the underappreciated Igor Larionov from Detroit's dynasty days.
Anaheim Ducks
6) Jamie Drysdale (RD, Canada, Erie OHL)
27) Dawson Mercer (RW, Canada, Chicoutimi QMJHL)
36) Mavrik Bourque (RC, Canada, Shawinigan QMJHL)
67) Michael Benning (RD, Canada, Sherwood Park AJHL)
104) William Dufour (RW, Canada, Drummondville QMJHL)
129) Thimo Nickl (RD, Austria, Drummondville QMJHL)
160) Axel Rindell (RD, Finland, Jukurit Liiga, overager)
TOTAL: 7 (4 RD, 2 RW, 1 RC)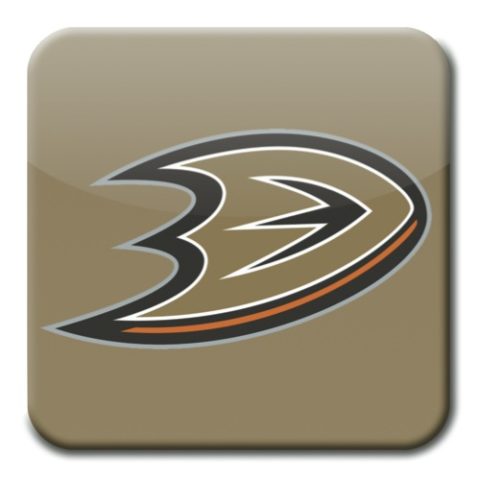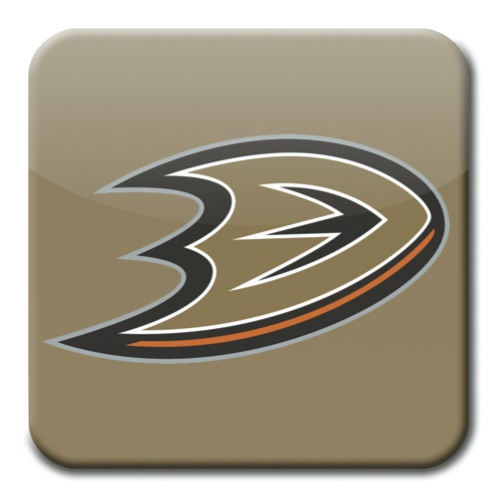 ANALYSIS: The Ducks are addressing an organizational weakness by drafting four right-handed defencemen but also add three more QMJHL forwards, which have been popular targets for Anaheim in recent years. Drysdale gives the Ducks their version of Drew Doughty as a potential No. 1 defender, while Benning, Nickl and Rindell bolster that right side. Mercer and Bourque could become a dynamic duo up front, joining the likes of Max Comtois, Bo Groulx and Antoine Morand from the Q. Dufour also came on strong in the second half after being traded to Drummundville — essentially as part of the package for Mercer. Anaheim does well in this mock, both by drafting for need and sticking with their trends.
New Jersey Devils
7) Marco Rossi (LC, Austria/Switzerland, Ottawa OHL)
18) Jack Quinn (RW, Canada, Ottawa OHL)
20) Noel Gunler (RW/LW, Sweden, Lulea SHL)
84) Alexander Nikishin (LD, Russia, Spartak Moskva KHL)
99) Amir Miftakhov (G, Russia, Bars Kazan VHL, overager)
120) Oliver Tarnstrom (LC, Sweden, AIK J20)
130) Jacob Truscott (LD, USA, NTDP U18)
161) Senna Peeters (RW/LW, Belgium, Halifax QMJHL)
192) Ilya Solovyov (LD, Belarus, Saginaw OHL, overager)
TOTAL: 9 (3 RW, 3 LD, 2 LC, 1 G)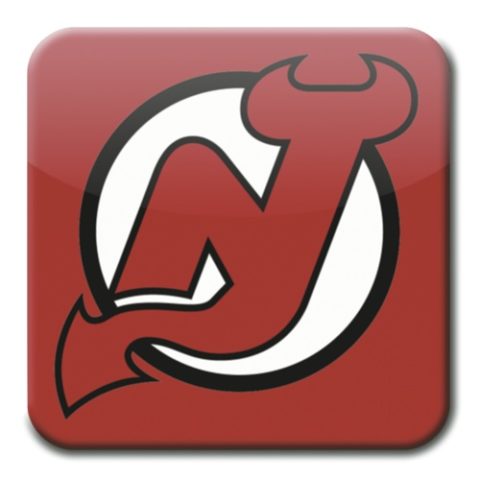 ANALYSIS: The Devils enjoy a dream scenario first round, getting two more Ottawa 67's in Rossi and Quinn — to go with three current prospects in Kevin Bahl, Nikita Okhotyuk and Graeme Clarke — and landing Gunler as a Swedish sniper at 20th overall. New Jersey could stop there and emerge as a winner, but the Devils go on to throw six more darts. Nikishin and Solovyov are defenders with size, Miftakhov is an overager who shone in Russia's crease at the World Juniors, Tarnstrom and Peeters are high-upside forwards, and Truscott is another pick from The Program as a pretty mobile blueliner. That first round — those first three selections — will surely provide more firepower for the Devils' future forward group, but there are several intriguing prospects beyond that too.
Buffalo Sabres
8) Alexander Holtz (LW/RW, Sweden, Djurgardens SHL)
38) Sam Colangelo (RW, USA, Chicago USHL)
100) Samuel Johannesson (RD, Sweden, Rogle SHL, overager)
131) Victor Mancini (RD, USA, Frolunda J20)
193) Matias Rajaniemi (LD, Finland, Pelicans Liiga)
216) Ville Ottavainen (RD, Finland, Kitchener OHL)
TOTAL: 6 (3 RD, 1 LW, 1 RW, 1 LD)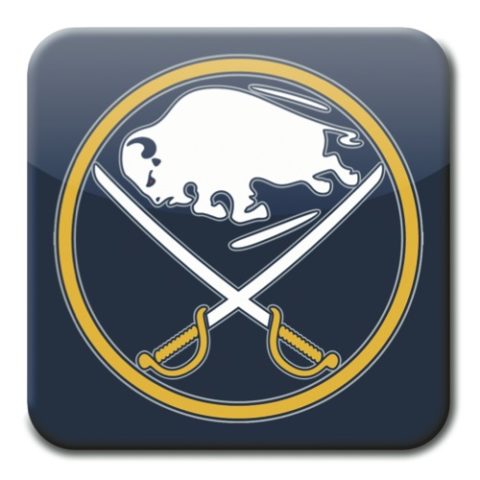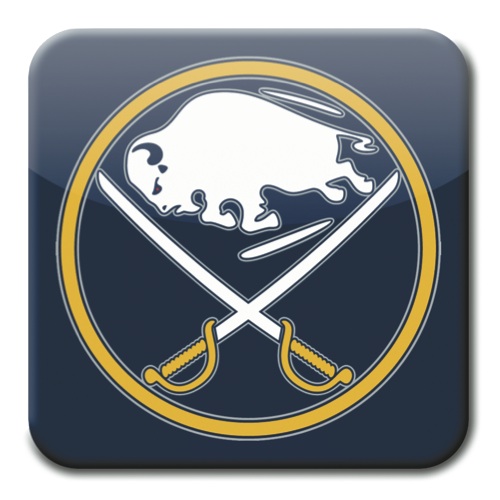 ANALYSIS: The Sabres start with two more scoring wingers — not necessarily an organizational need, not in comparison to centres, but you can never have too many goals. Buffalo has a lot of defencemen on the way but finishes with four more — including three righties — by taking their best player available the rest of the way. BPA is never a bad approach either, but Buffalo could have used a centre or two, ensuring mixed reviews for these results. The big decision was between the Swedish sniper Holtz and Finnish centre Anton Lundell at eighth overall. Lundell is a legitimate candidate to land in Buffalo — having won World Junior gold with fellow Finns Henri Jokiharju and Ukko-Pekka Luukkonen a couple years ago — but Holtz's shot is more lethal than Victor Olofsson's and the Sabres couldn't resist that weapon. They will need to acquire more playmakers but scoring shouldn't be a concern going forward. Nor should defence with Johannesson shining as an overager — looking like this year's Mattias Norlinder — while Mancini, Rajaniemi and Ottavainen all have the potential to play some day too and could prove to be steals at their respective spots. The Sabres' fan base may see this as a mixed bag without any centres and with more redundant Nordic defenders, but Kevyn Adams might instruct his scouting staff to go BPA in overseeing his first draft as Buffalo's new GM.
Minnesota Wild
9) Jake Sanderson (LD, USA, NTDP U18)
39) Marat Khusnutdinov (LC, Russia, SKA-1946 St. Petersburg MHL)
101) Alex Cotton (RD, Canada, Lethbridge WHL, overager)
132) Ryder Rolston (RW, USA, Waterloo USHL)
163) Vsevolod Skotnikov (G, Russia, Krasnaya Armiya Moskva MHL)
194) Grant Slukynsky (LC, USA/Canada, Warroad U.S. High School)
TOTAL: 6 (2 LC, 1 LD, 1 RD, 1 RW, 1 G)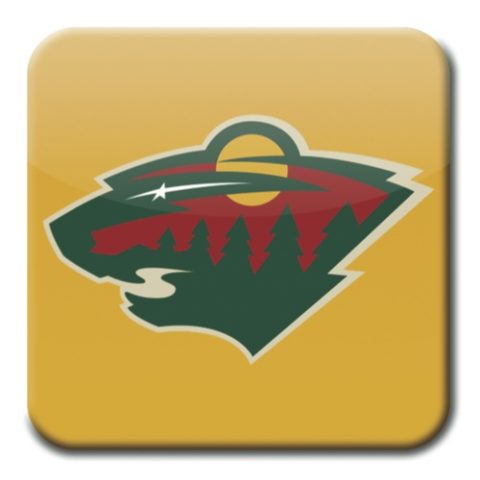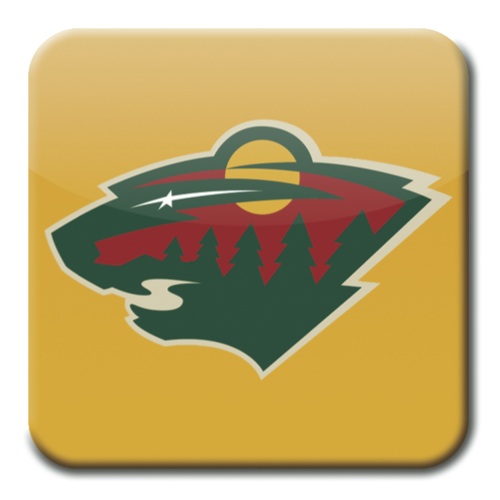 ANALYSIS: The Wild will be thrilled if Sanderson is still there at ninth overall and then again if Khusnutdinov is available at 39th. That would be a stellar start to this year's draft for Bill Guerin and new scouting director Judd Brackett. Cotton was teammates with trade acquisition Calen Addison in Lethbridge — forming a dynamic duo on that blue line for a WHL team that also developed Brennan Menell — while Rolston is the son of former Wild forward and captain Brian Rolston. Ryder has his dad's wheels and would be a feel-good story for Minnesota. So would Slukynsky as one of the top scorers among Minnesota high-schoolers during his draft year. Skotnikov is more of a wild card as a Russian goaltender who would add more depth to a position that is going to experience turnover in the coming years. This would be an impressive debut for Brackett.
Winnipeg Jets
10) Braden Schneider (RD, Canada, Brandon WHL)
40) Topi Niemela (RD, Finland, Karpat Liiga)
133) Kasper Puutio (RD, Finland, Everett WHL)
164) Landon Kosior (RD, Canada, Prince Albert WHL)
TOTAL: 4 (4 RD)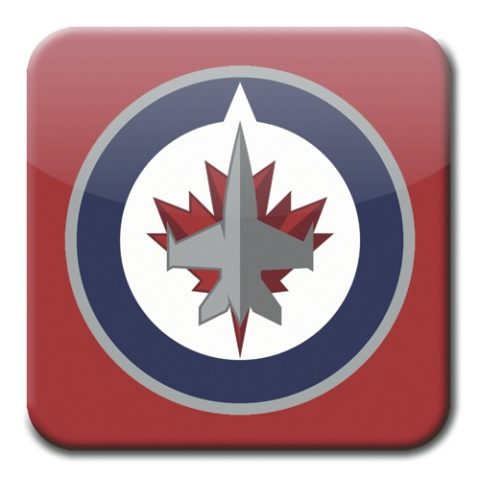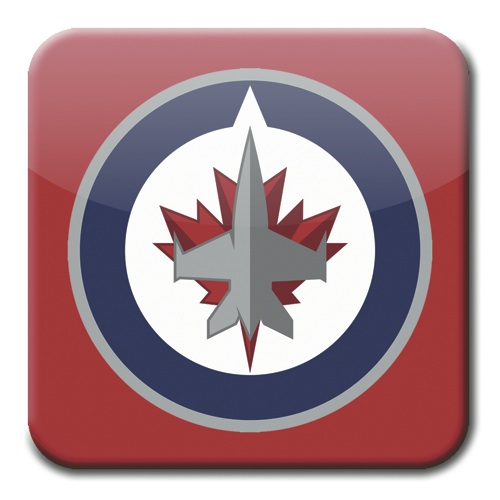 ANALYSIS: The Jets draft for need by using all four picks on right-handed defenders — addressing their biggest organizational weakness. Three from the WHL. Two Finns. These selections would make a lot of sense for Winnipeg, especially with Schneider just up the road in Brandon. Schneider would be labelled a reach at 10th overall, but he is nearly NHL ready and has a very high floor as a Travis Hamonic type. His ceiling could be closer to Colton Parayko. Niemela plays a subtle game — somewhat similar to 2019 first-rounder Ville Heinola — whereas Puutio and Kosior offer more flair but also more risk. The upside is there with all four, so Winnipeg could certainly do worse than prioritizing that position.
Nashville Predators
11) Kaiden Guhle (LD, Canada, Prince Albert WHL)
37) William Wallinder (LD, Sweden, MODO J20)
42) Ozzy Wiesblatt (RW/RC, Canada, Prince Albert WHL)
70) Dylan Garand (G, Canada, Kamloops WHL)
73) Daemon Hunt (LD, Canada, Moose Jaw WHL)
135) Isaak Phillips (LD, Canada/Jamaica, Sudbury OHL)
166) Hayden Fowler (RW, Canada, Erie/Oshawa OHL)
TOTAL: 7 (4 LD, 2 RW, 1 G)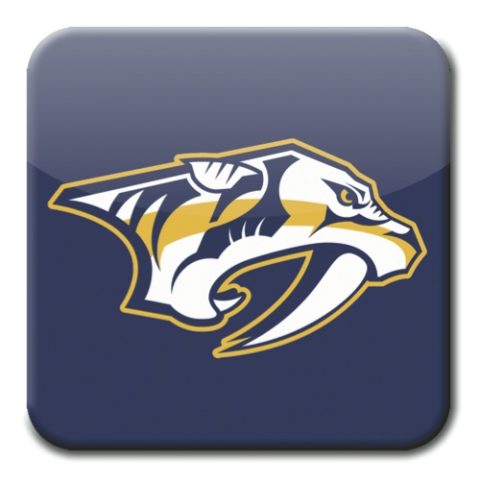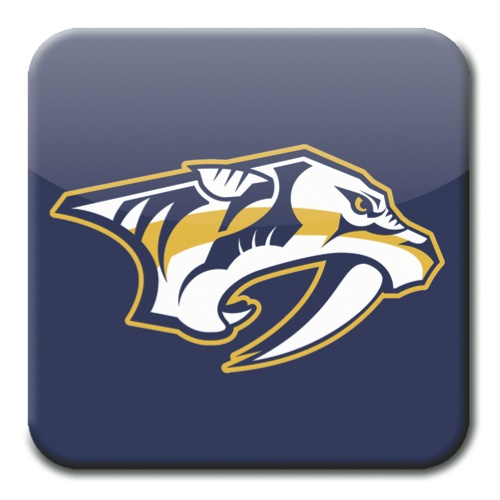 ANALYSIS: The Predators also reload on defence prospects with four quality lefties. That is a position of strength in the present, but Roman Josi and Mattias Ekholm are both 30 years old now and will eventually need to be replaced. Dan Hamhuis has retired and there are no sure things on the left side in the prospect pool — Jeremy Davies and David Farrance are promising, but it doesn't hurt to start stockpiling there for the future. Guhle has the potential to be a beast — perhaps better than Hamhuis in his prime (Hamhuis was the 12th overall pick in 2001) — while Wallinder has actually drawn some comparisons to Ekholm as another good-sized, good-skating rearguard. Hunt and Phillips could provide great value at those spots, potentially developing into steals in Nashville's system. Nashville knows defencemen, so it's a safe bet that they are all on David Poile's radar. Wiesblatt is teammates with Guhle in Prince Albert, so the Preds could have been keeping tabs on both of them. Fowler is going to be teammates and possibly linemates with 2019 first-rounder Philip Tomasino in Oshawa, which could make him appealing to the Preds as well. And last but not least, Garand comes from the same junior program that produced Connor Ingram, who was one of the success stories among Nashville prospects as a trade acquisition last season. Garand and Ingram are both battlers in the net and could exceed expectations in the years to come. This would be a very solid, if unspectacular draft for Nashville.
Florida Panthers
12) Seth Jarvis (RW, Canada, Portland WHL)
43) Jake Neighbours (LW, Canada, Edmonton WHL)
74) Tyler Kleven (LD, USA, NTDP U18)
87) Zayde Wisdom (RC, Canada, Kingston OHL)
105) Cross Hanas (LW, USA/Canada, Portland WHL)
137) Luke Prokop (RD, Canada, Calgary WHL)
198) Daniel Baker (LD, Canada, Medicine Hat WHL, overager)
TOTAL: 7 (2 LW, 2 LD, 1 RW, 1 RC, 1 RD)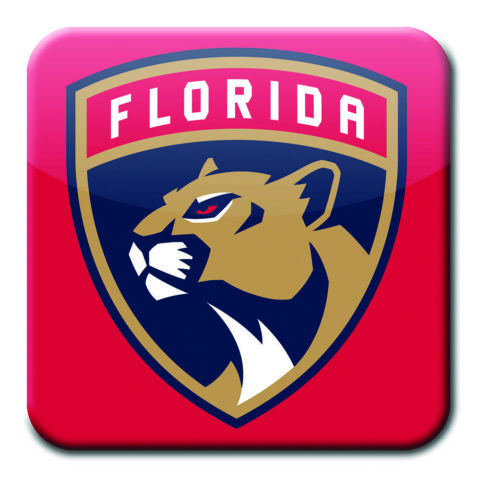 ANALYSIS: The Panthers pluck a pair of forwards from Portland — where they stole Johnny Ludvig as a late-blooming overager last year — and stay mostly in the CHL with the exception of hulking American defender Kleven, who was too tempting and tantalizing to pass up at that spot. Jarvis and Hanas are both offensive catalysts — the latter not as consistent but still a threat with the puck on his stick — while Neighbours will work his way to the top. Wisdom could be centering Shane Wright — the projected first overall pick in 2022 — for the next couple seasons. Prokop is pretty raw but possesses NHL tools and could take off next season the way Baker did this past season as an overager. Bill Zito might bring a different approach to the draft table than Dale Tallon, but these results would warrant a passing grade and give Joel Quenneville the kind of prospects he wants to win with.
Carolina Hurricanes
13) Anton Lundell (LC, Finland, HIFK Liiga)
41) Roni Hirvonen (LC, Finland, Assat Liiga)
53) Roby Jarventie (RW, Finland, Ilves Liiga)
69) Veeti Miettinen (RW, Finland, Kiekko-Espoo U20)
115) Jan Bednar (G, Czech Republic, Karlovy Vary Czech/Acadie-Bathurst QMJHL)
140) Juuso Maenpaa (LC, Finland, Jokerit U20)
199) Kyle Crnkovic (LW, Canada, Saskatoon WHL)
208) Cole Shepard (LW/LC, Canada, Vancouver WHL)
TOTAL: 8 (3 LC, 2 RW, 2 LW, 1 G)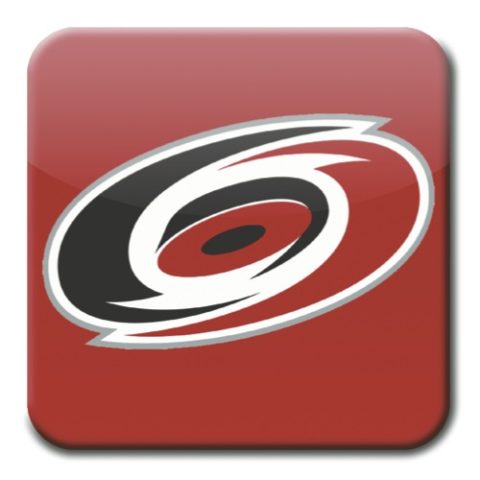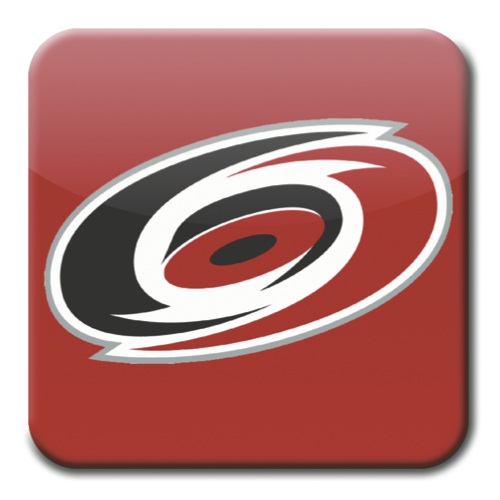 ANALYSIS: The Hurricanes take four straight Finnish forwards to start and five in total. That is probably a couple too many, but Carolina will take the Finn all things being equal — or so it seems in recent years. That is trending to be a successful strategy, so I'm anticipating more of the same. There is no way the Hurricanes would pass on Lundell if he slips into the teens. Hirvonen, Jarventie and Miettinen are projected to go in those ranges, so they wouldn't be reaches by any means and Maenpaa could be a steal that late. He'd be a top-100 pick if he wasn't so tiny, but he doesn't play overly small and sure looked like a player going back to last year's Hlinka. Bednar is a big but athletic goaltender who had his ups and downs during the draft year. He is coming to North America to continue his development in the QMJHL, which should bode well for Bednar's draft stock. The seventh-rounders are both from the WHL, with Crnkovic right under the nose of Saskatoon-based scout Cody Nickolet, while Shepard is flying under the radar for most but could be worth a late flyer. This draft class would be all about the Finns, which would be fitting for Carolina. I'm not a betting man, but there is a good chance the Hurricanes take at least two of those five — you heard it here first!
Edmonton Oilers
14) Yaroslav Askarov (G, Russia, SKA-Neva St. Petersburg VHL)
76) Egor Sokolov (RW, Russia, Cape Breton QMJHL, overager)
138) Pavel Gogolev (LW, Russia, Guelph OHL, overager)
169) Oliver Okuliar (LW, Slovakia, Lethbridge WHL, overager)
200) Tomas Chlubna (RW, Czech Republic, Dukla Jihlava Czech2/Red Deer WHL)
TOTAL: 5 (2 RW, 2 LW, 1 G)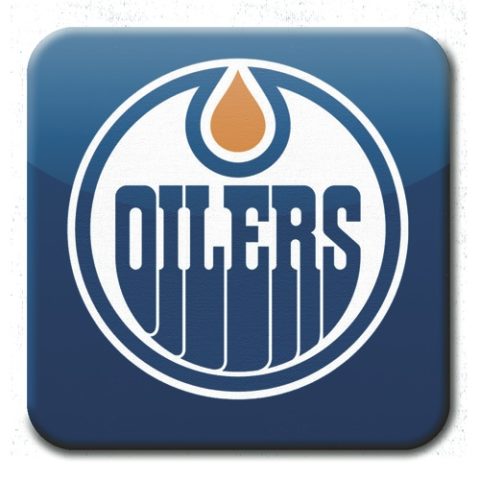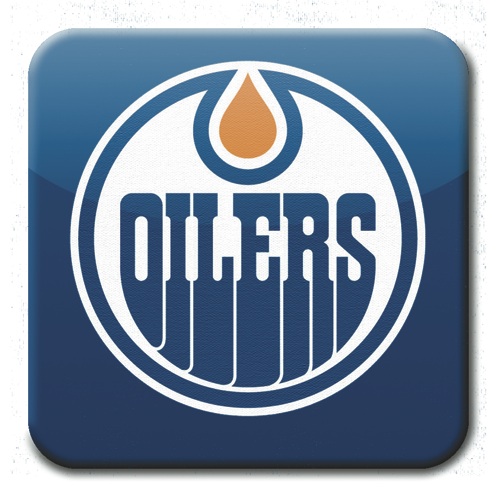 ANALYSIS: The Oilers need a franchise goaltender — ideally drafted and developed on an entry-level contract — and Askarov has superstar potential. He is arguably a top-five talent for this draft class and it would be surprising to see Askarov also slide into the teens, but stranger things have happened — especially considering the Russian factor. Askarov might not be leaving the motherland any time soon, but he would be worth the wait for Edmonton with a higher ceiling than Tampa Bay's Andrei Vasilevskiy or Washington's Ilya Samsonov as fellow Russian first-rounders. The Oilers also need scoring wingers, so why not take a few swings on overagers who have been filling the nets across the CHL as imports? Sokolov, Gogolev and Okuliar may not be the fleetest of foot — the fastest or best skaters in layman's terms — but they can all shoot the pill in the words of Oilers broadcaster Bob Stauffer. All three are double-overagers and ready to turn pro, so they could make an immediate impact for AHL Bakersfield next season. If their scoring translates and they keep lighting the lamp, they could be in Edmonton sooner than later. Chlubna, on the other hand, would be a longer-term project but would be developing just down the road in Red Deer for the next couple seasons. This would be an outside-the-box strategy for Edmonton, but it could be quite rewarding.
Toronto Maple Leafs
15) Ryan O'Rourke (LD, Canada, Sault Ste. Marie OHL)
44) Vasily Ponomarev (LC, Russia, Shawinigan QMJHL)
106) Jack Thompson (RD, Canada, Sudbury OHL)
122) Ian Moore (RD, USA, St. Mark's U.S. High School/Chicago USHL)
153) Gunnarwolfe Fontaine (LW, USA, Chicago USHL, overager)
168) Rory Kerins (LC, Canada, Sault Ste. Marie OHL)
177) Mathieu De St. Phalle (RW, USA, Chicago USHL, overager)
180) Billy Constantinou (RD, Canada, Sault Ste. Marie OHL, overager)
189) Aidan Campbell (G, USA/Canada, Erie OHL)
195) Iaroslav Likhachev (RW, Russia, Blainville-Boisbriand QMJHL, overager)
212) Mike Vorlicky (RD, USA, Wisconsin NCAA, overager)
TOTAL: 11 (4 RD, 2 LC, 2 RW, 1 LW, 1 LD, 1 G)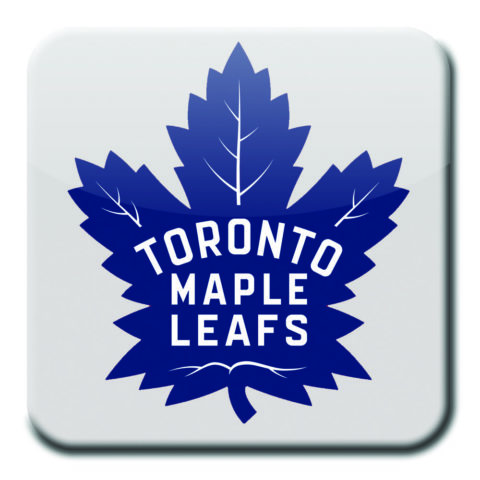 ANALYSIS: The Leafs could probably trade down at least a handful of spots and still get their guy if they wanted O'Rourke as a two-way defender with leadership intangibles. He captained the Soo Greyhounds in his draft year and that is Kyle Dubas' old stomping grounds, so the Leafs' GM will be very familiar with and likely fond of O'Rourke. Dubas would also have the book on Kerins and Constantinou, who was surprisingly passed over last year due to some off-ice concerns that seemed to improve with maturity in Sault St. Marie. Dubas will have a good read on those three. The Leafs also take two more Russian imports from the QMJHL with Ponomarev in the second round and Likhachev in the last round as another overager. Mikhail Abramov from the Q and Semyon Der-Arguchintsev from the OHL are both trending well and Ponomarev has the potential to blow up next season — even more so than Abramov this past season. The Leafs also go back to the Chicago Steel for two more over-age forwards, getting Fontaine and De St. Phalle after grabbing Nick Abruzzese from there last year. Abruzzese enjoyed a successful college debut and could be on his way to becoming a fourth-round steal. Fontaine and De St. Phalle would be fifth- and sixth-rounders, respectively, in this scenario. Toronto also drafts for need by taking four right-handed defenders, including two overagers in Constantinou and Vorlicky, plus another OHLer in Thompson and a high-schooler who will now be starring for USHL Chicago in Moore. The Leafs could be taking a liking to Ryan Hardy's program there. Last but not necessarily least, Campbell is a towering goaltender with tons of potential as a long-term project. The Leafs would be happy with this haul, but if their fan base isn't happy with O'Rourke as their first-rounder, perhaps that will be a Swede instead — Helge Grans as a righty or Emil Andrae or William Wallinder as lefties. It wouldn't be shocking if one of those three Swedish defenders were taken with one of Toronto's top two picks.
Montreal Canadiens
16) Hendrix Lapierre (LC, Canada, Chicoutimi QMJHL)
47) Emil Andrae (LD, Sweden, HV71 J20)
48) Zion Nybeck (RW, Sweden, HV71 J20)
57) Shakir Mukhamadullin (LD, Russia, Tolpar Ufa MHL)
78) William Villeneuve (RD, Canada, Saint John QMJHL)
98) Eamon Powell (RD, USA, NTDP U18)
102) Wyatt Kaiser (LD, USA, Andover U.S. High School)
109) Brady Burns (LC, Canada, Saint John QMJHL)
136) Theo Rochette (LC, Canada/Switzerland, Quebec QMJHL)
171) Mikael Pyyhtia (LC, Finland, TPS U20)
188) Jake Ratzlaff (RD, USA, Rosemount U.S. High School)
TOTAL: 11 (4 LC, 3 LD, 3 RD, 1 RW)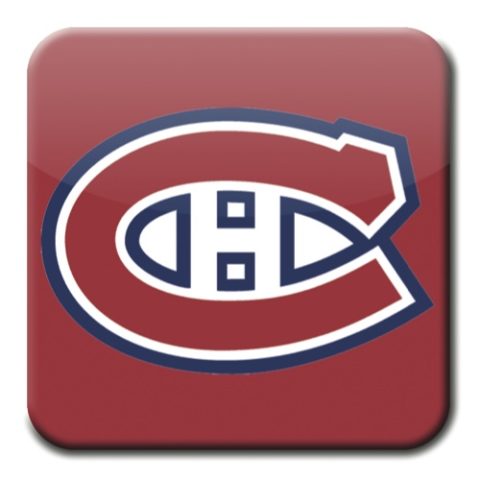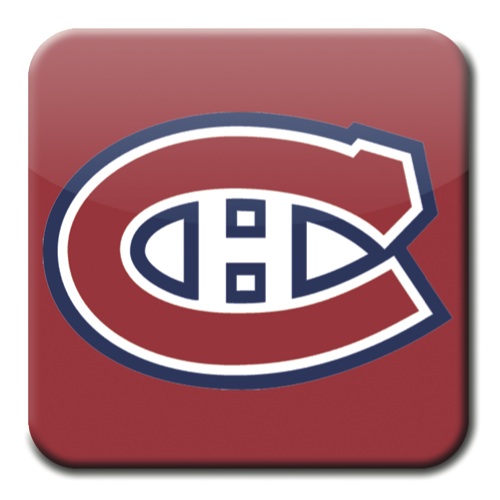 ANALYSIS: The Canadiens take four QMJHLers, including two Francophones — starting with Lapierre in the first round as a potential top-10 talent from this draft class. Lapierre won't go in the top 10 due to concussion concerns, but he might not fall as far as the online scouting community is suggesting and may not make it past Montreal. Villeneuve and Burns are teammates for projected powerhouse Saint John and Rochette was pegged by many as a first-round talent heading into his draft year. The Canadiens also love their Swedes and take two in a row in the second round — getting Andrae and Nybeck as teammates from the same HV71 program. Those Swedes may be small, but they have huge skill and Andrae plays much bigger than he is. Mukhamadullin is also a physical presence as one of the bigger hitters in this draft class. Montreal may see similarities to fellow Russian and 2018 second-rounder Alexander Romanov in Mukhamadullin. The Canadiens add three more American defenders in Powell from The Program and high-schoolers Kaiser and Ratzlaff, both of whom could go much higher — perhaps as high as Jayden Struble, who Montreal selected in the second round last year. Teams will be more hesitant to take Ratzlaff in the early rounds since he is a two-sport athlete and could go the football route. Pyyhtia is a skilled forward from Finland, who could have caught the Canadiens' eye as they watch the Nordic nations as closely as anybody. Trevor Timmins would be taking skill over size for most of this draft class, which has been his modus operandi in recent years.
---
---
Chicago Blackhawks
17) Dylan Holloway (LC, Canada, Wisconsin NCAA)
46) Sean Farrell (RW/LC, USA, Chicago USHL)
79) Evgeniy Oksentyuk (RW/LC, Belarus, Flint OHL, overager)
110) Artyom Galimov (LC, Russia, Ak Bars Kazan KHL, overager)
141) Luke Reid (RD, USA/Canada, Chicago USHL)
172) Dmitri Sheshin (RW, Russia, Magnitogorsk MHL, overager)
TOTAL: 6 (3 RW, 2 LC, 1 RD)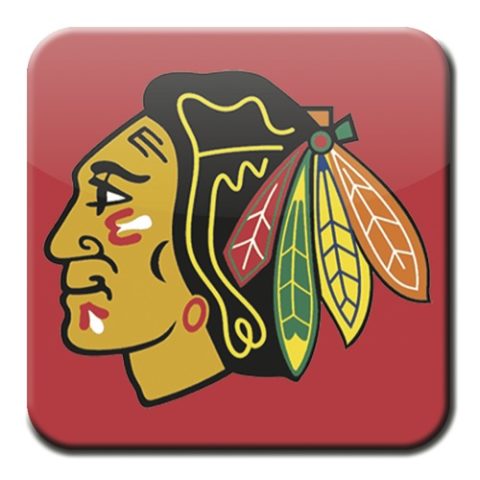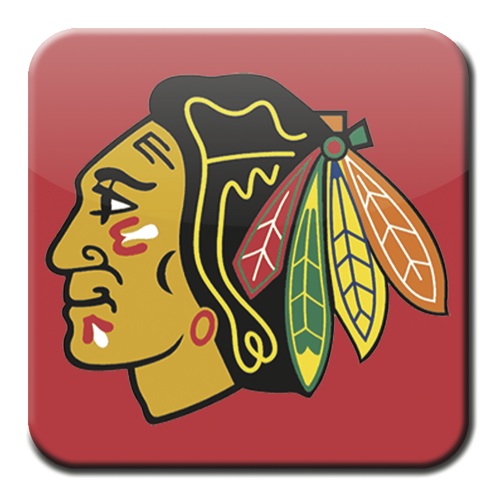 ANALYSIS: The Blackhawks could see shades of Jonathan Toews in Holloway as a two-way force who is hard to play against down the middle. Farrell and Reid are right in their backyard with USHL Chicago, while Oksentyuk, Galimov and Sheshin are among the top overagers for 2020. Oksentyuk was in the running for OHL rookie of the year and may have won the award if not for Shane Wright, Galimov was named the KHL's rookie of the year, and Sheshin was one of the surprising leftovers from last year's draft. Farrell is a dynamic playmaker — a bit like Johnny Gaudreau — and Reid is a rock-solid defender with a real efficiency to his game. Stan Bowman would be glowing if Chicago came away with this group.
Calgary Flames
19) Connor Zary (LC, Canada, Kamloops WHL)
50) Jeremie Poirier (LD, Canada, Saint John QMJHL)
81) Mitch Miller (RD, USA, Tri-City USHL)
96) Colby Ambrosio (RC, Canada, Tri-City USHL)
143) Noah Ellis (RD, USA, Des Moines USHL)
174) Matej Kaslik (LC, Slovakia, Malmo J20/Chicoutimi QMJHL)
205) Josh Lawrence (RC, Canada, Saint John QMJHL)
TOTAL: 7 (2 LC, 2 RD, 2 RC, 1 LD)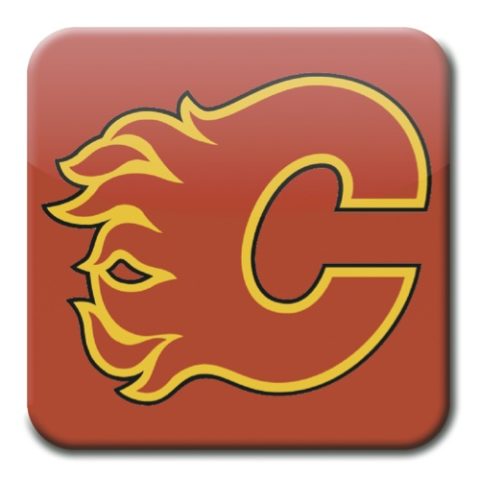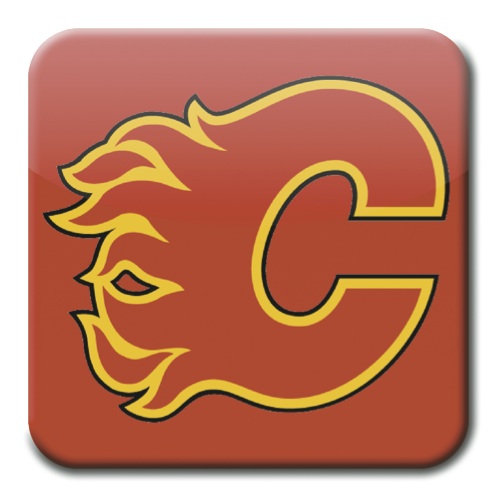 ANALYSIS: The Flames like Zary as a two-way centre with a swagger that would fit right into Calgary's current forward group. The Flames then halt Poirier's fall in the second round, just as they did with Oliver Kylington at 60th overall in 2015. There are some similarities between the two, with Poirier also possessing significant offensive upside but suspect defensive awareness. The Flames would be hoping for a better result than with 2013 first-rounder Emile Poirier (no relation, to my knowledge). Calgary also takes two sets of teammates, including Lawrence who should take a nice step alongside Poirier in Saint John, while Miller and Ambrosio played starring roles for USHL Tri-City this past season. Miller and Ellis are two of the better first-time eligible defenders coming out of the USHL for 2020 and both are righties, which has become an organizational need for Calgary. The Flames also take a flyer on Kaslik, who is coming over to the QMJHL and could surprise a lot of people with his skill level.
Columbus Blue Jackets
21) Helge Grans (RD, Sweden, Malmo J20)
114) Lukas Svejkovsky (RW/RC, USA/Czech Republic, Medicine Hat WHL)
145) Maxim Groshev (RW, Russia, Reaktor Nizhnekamsk MHL)
176) Maxim Beryozkin (LW/RW, Russia, Loko Yaroslavl MHL)
207) Adam Wilsby (LD, Sweden, Sodertalje Allsvenskan, overager)
TOTAL: 5 (2 RW, 1 RD, 1 LW, 1 LD)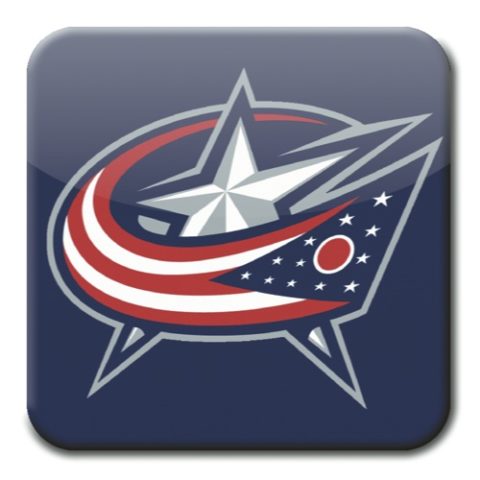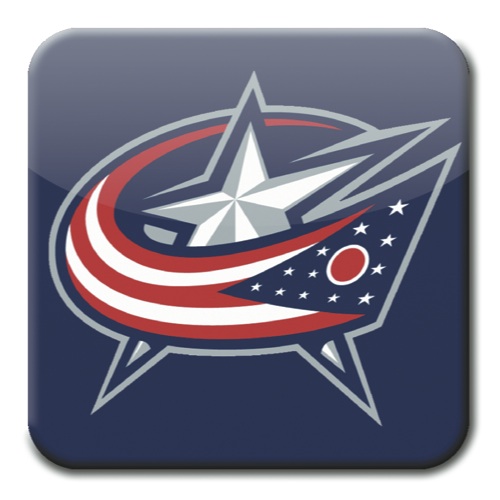 ANALYSIS: The Blue Jackets need scoring, no doubt, but opt for their best player available in the first round with Grans, who should bring more offence than fellow Swedish defender and first-rounder Gabriel Carlsson (29th in stacked 2015 draft). Columbus does add three forwards with scoring potential in Svejkovsky, who is somewhat similar to Trey Fix-Wolansky albeit speedier, and the two Russians who aren't snipers like Kirill Marchenko but should chip in their share of goals down the road. Groshev plays more of a power game and Beryozkin can bring fans out of their seats at times. Lastly, Wilsby is a smaller Swede reminiscent of the Swedish Sebastian Aho — the Islanders' offensive-minded defence prospect. This wouldn't go down as a great draft for Columbus, but it wouldn't be a bad showing for the Blue Jackets.
Philadelphia Flyers
23) Tyson Foerster (RW, Canada, Barrie OHL)
54) Martin Chromiak (LW, Slovakia, Kingston OHL)
116) Ronan Seeley (LD, Canada, Everett WHL)
147) Ethan Cardwell (RC, Canada/USA, Barrie OHL)
178) Logan Morrison (RC, Canada, Hamilton OHL)
202) Valentin Demchenko (RW, Belarus, Baie-Comeau QMJHL)
209) Raivis Ansons (LW, Latvia, Baie-Comeau QMJHL)
TOTAL: 7 (2 RW, 2 LW, 2 RC, 1 LD)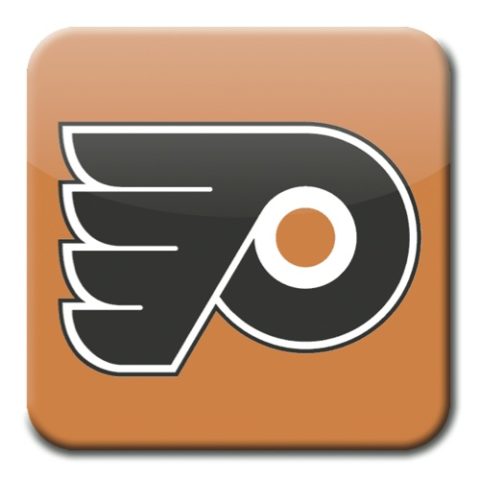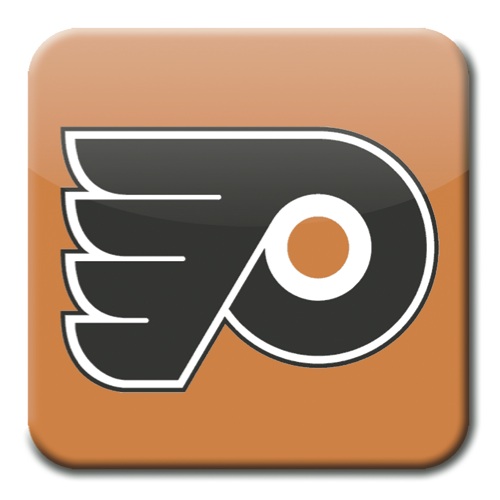 ANALYSIS: The Flyers hit the OHL hard — getting four forwards from there, including two from Barrie as a team trending up — while also landing two import forwards from the same QMJHL club and another defenceman from WHL Everett. Foerster and Chromiak are both scorers and finishers. Cardwell oozes untapped offensive upside and Morrison might become a Scott Laughton type as a strong two-way centre. Demchenko and Ansons are both boom or bust with fairly high ceilings for seventh-rounders. Seeley is a modern-day defender as a mobile puck-mover who has been patrolling the same blue line as Philly prospect Wyatte Wylie. There is a ton of potential in this draft class for the Flyers but also quite a bit of risk, with only Foerster and Morrison as seemingly safer picks. Philadelphia would obviously be hoping for more boom than bust.
Washington Capitals
24) Jacob Perreault (RW/RC, Canada/USA, Sarnia OHL)
80) Yan Kuznetsov (LD, Russia, Connecticut NCAA)
117) Pavel Tyutnev (LC, Russia, Loko Yaroslavl MHL)
148) Sergei Safin-Tregubov (LD, Russia/Portugal, Tolpar Ufa MHL)
179) Ivan Didkovsky (LW, Russia, Dynamo Moskva MHL)
TOTAL: 5 (2 LD, 1 RW, 1 LC, 1 LW)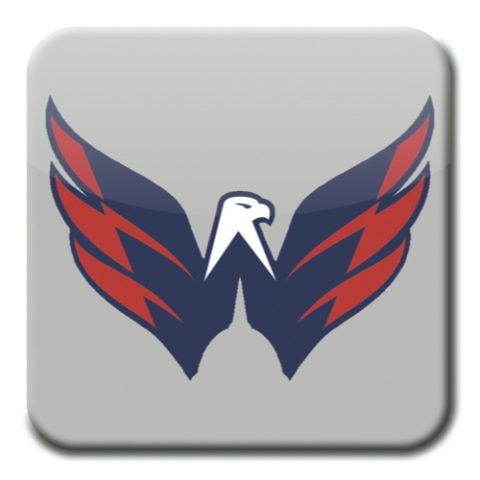 ANALYSIS: The Capitals get Perreault at the same spot as fellow OHL scorer Connor McMichael last year. Perreault is more of a pure scorer — possessing one of the better shots in this draft class — but isn't as consistent in his effort and effectiveness. Washington hasn't drafted as many Russians in recent years during Brian MacLellan's tenure as GM, so four in a row might be a stretch. Kuznetsov has already been developing in North America for a couple years — much like 2018 first-rounder Alexander Alexeyev — so that could make him more appealing. Safin-Tregubov has more offensive upside between the two defenders, while Tyutnev and Didkovsky are both high-ceiling forwards that can be labelled boom or bust. There is risk with this group, but the Capitals could reap the rewards if two or more reach their potential.
Colorado Avalanche
25) Brendan Brisson (LC/LW, USA/Canada, Chicago USHL)
75) Ty Smilanic (LW/LC, USA, NTDP U18)
118) Oliver Suni (RW, Finland, Oshawa OHL)
149) Xavier Simoneau (LW/LC, Canada, Drummondville QMJHL, overager)
167) Mark Hillier (LC, Canada, St. Andrew's College High School)
211) Patrick Guay (LW/LC, Canada, Sherbrooke QMJHL)
TOTAL: 6 (3 LW, 2 LC, 1 RW)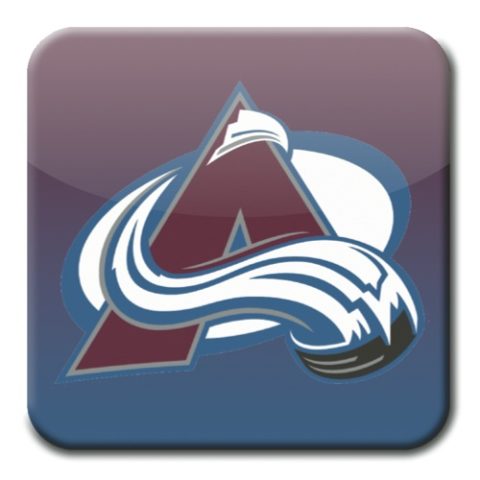 ANALYSIS: The Avs go all forwards and all skill. Brisson is the son of super agent Pat Brisson, who represents Nathan MacKinnon among his many star clients, so there is some familiarity within the organization but Brendan Brisson would be getting drafted on his own merit as a second-half riser into that first-round range. Smilanic and Suni were trending in the other direction after entering their draft year with more hype but still possess nice upside. Guay's stock is also down these days — as the fifth overall pick from the 2018 QMJHL draft — but he could be a steal if he is still available in the seventh round. Simoneau was passed over last year but continued to progress in silencing his size critics to improve his chances of getting drafted the second time around. Hillier is coming off a record-setting season for the same high school program that produced 2019 third-rounder Matthew Stienburg for Colorado. The Avs would be getting a half-dozen forwards with plenty of potential.
St. Louis Blues
26) John-Jason Peterka (LW, Germany, Munchen DEL/London OHL)
86) Ty Tullio (RW/RC, Canada/USA, Oshawa OHL)
88) Evan Vierling (LC, Canada, Barrie OHL)
119) Ethan Edwards (LD, Canada, Spruce Grove AJHL)
146) Jacob Dion (LD, Canada, Drummondville QMJHL)
150) Lleyton Moore (LD, Canada, Oshawa OHL)
203) Devon Levi (G, Canada, Carleton Place CCHL)
TOTAL: 7 (3 LD, 1 LW, 1 RW, 1 LC, 1 G)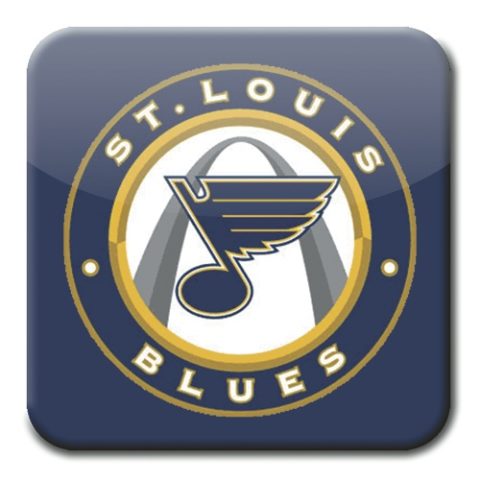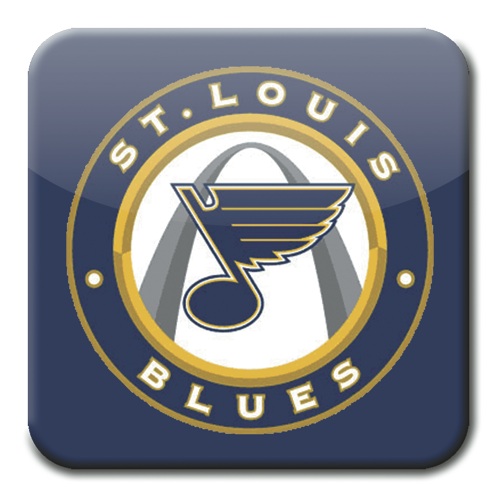 ANALYSIS: The Blues parted with Dominik Bokk to get Justin Faulk but could be getting another German forward with some similarities to Bokk in Peterka, who can be a gamebreaker. Bokk went 25th in 2018, so St. Louis would be getting Peterka at almost the same spot. The Blues have also done well drafting OHL forwards — Robert Thomas, Jordan Kyrou and Robby Fabbri among them — so those consecutive selections of Tullio and Vierling would be right up their alley. The Blues would be plucking Edwards from the same league that they stole Colton Parayko, but they are much different defenders. Edwards is cut from the same cloth as Dion and Moore, with that trio of lefties boasting offensive tools to offset their lack of size. Are they too similar to be taken by the same team? Maybe, but they would all be nice additions to St. Louis' system. Levi is also undersized by today's goaltending standards but was named the CJHL's top goaltender this past season as another tier-II talent. Size be damned, St. Louis should be thrilled with these results.
Vegas Golden Knights
29) Ridly Greig (LC/LW, Canada, Brandon WHL)
68) Luke Tuch (LW, USA, NTDP U18)
91) Connor McClennon (RW, Canada, Winnipeg WHL)
184) Lucas Mercuri (RC, Canada, Salisbury U.S. High School)
215) Ben Schoen (RC/RW, USA, Youngstown USHL)
TOTAL: 5 (2 RC, 1 LC, 1 LW, 1 RW)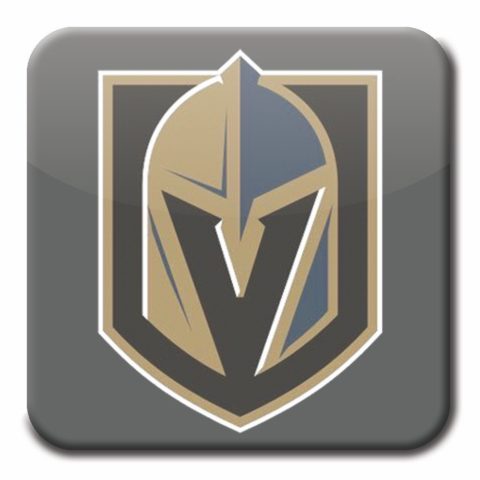 ANALYSIS: The Golden Knights' top three selections have clear connections to Vegas. Kelly McCrimmon just sold the Brandon Wheat Kings but surely knows Greig like a son, Tuch is the younger brother of Golden Knights' power forward Alex Tuch and plays much the same game, and McClennon has been wingmanning it for 2019 first-rounder Peyton Krebs. Those two were a dynamic duo for Winnipeg in that budding Manitoba rivalry with Brandon, which has been fuelled by Greig's feistiness and gamesmanship. The Golden Knights have also had success drafting high-schoolers and USHLers, so Mercuri and Schoen could certainly be on their radar. Mercuri is reminiscent of Ryder Donovan from last year and Schoen could be a total steal like Jack Dugan from 2017. This draft class feels awfully fitting for Vegas.
Dallas Stars
30) Joni Jurmo (LD, Finland, Jokerit U20)
123) Christoffer Sedoff (LD, Finland, Red Deer WHL)
154) Kristian Tanus (LC/LW, Finland, Jukurit Liiga, overager)
162) Joonas Oden (LW/RW, Finland/USA, KooKoo Liiga, overager)
185) Isak Garfve (RC/LW, Sweden, Mora J20)
TOTAL: 5 (2 LD, 1 LC, 1 LW, 1 RC)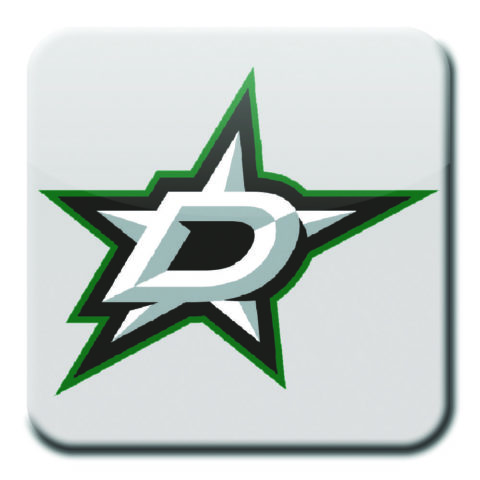 ANALYSIS: The Stars start with two more Finnish defenders — Jurmo could become a poor man's Miro Heiskanen and Sedoff is a lot like Esa Lindell. Jurmo might develop into a hybrid between those two Dallas defencemen and Sedoff's ceiling may be lower than Lindell's but his floor appears fairly high as a safer pick for the middle rounds. With so many Finns contributing to Dallas' playoff success — including breakout sensation Joel Kiviranta — Jim Nill would be wise to continue drafting from that Nordic nation. Tanus, an undersized playmaking centre, and Oden, a hard-driving winger with a nose for the net, are both over-age Finnish forwards that could be of interest to Dallas. Garfve is a Swedish two-way centre, perhaps closer in skill-set to Radek Faksa than Roope Hintz but that type of player. Garfve's offensive upside may be limited, but he has the makings of an effective bottom-sixer who can kill penalties and take important faceoffs. There are some role players among this draft class for Dallas and most will declare Jurmo a reach in the first round, but if the Stars do take him, their scouts shouldn't be doubted when it comes to Finnish defenders.
San Jose Sharks
31) Lukas Reichel (LW/RW, Germany, Berlin DEL)
34) Justin Barron (RD, Canada, Halifax QMJHL)
56) Jaromir Pytlik (RC, Czech Republic, Sault Ste. Marie OHL)
126) Nick Malik (G, Czech Republic, Sault Ste. Marie OHL)
127) Adam Raska (LW, Czech Republic, Rimouski QMJHL)
201) Maxim Musorov (RW/LW, Kazakhstan, Snezhnye Barsy Astana MHL, overager)
210) Nikolai Mayorov (LW, Russia, Cedar Rapids USHL, overager)
TOTAL: 7 (4 LW, 1 RC, 1 G, 1 RW)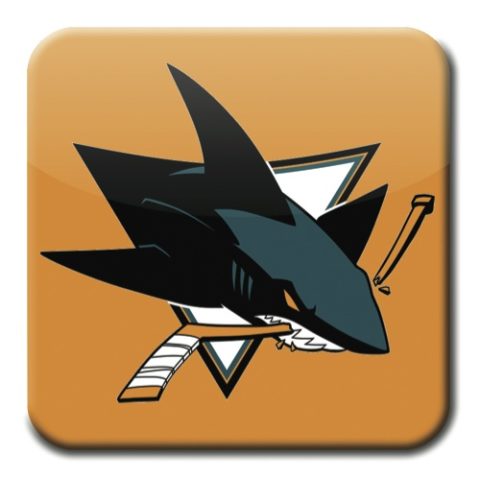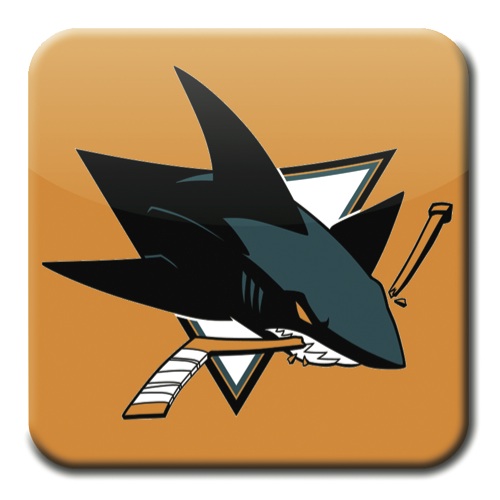 ANALYSIS: The Sharks get a little bit of everything, which adds up to a nice haul. It won't take the sting away from Ottawa selecting third overall with San Jose's first-round pick from the Erik Karlsson trade, but there is a lot of value in this group. It starts with Reichel, another German for the most German-friendly franchise in the NHL over the past three decades. Reichel isn't overly flashy — not compared to the other two Germans in this year's first round, Tim Stutzle and J.J. Peterka — but he plays a very professional game that should translate well. Barron was considered a contender to be the top defencemen for 2020 entering the draft year, but injuries have hurt his stock and could cause him to slip into the second round. Barron and 2018 first-rounder Ryan Merkley could be potential successors for Karlsson and Brent Burns on the right side of San Jose's defence — keeping that a position of strength for the future. The Sharks then take three straight Czech imports, with Sault Ste. Marie teammates Pytlik and Malik as well as Raska. The Sharks need more centres in the organization and Pytlik projects to be a middle-six role player with a fairly high floor. Think Radek Faksa again for Pytlik. Raska also plays a heavy game and those two could be very effective together on San Jose's third line in the years to come. The Sharks need goaltending too and Malik is arguably a top-five prospect at that position for 2020 as the son of former NHL defenceman Marek Malik. San Jose has another Czech netminder trending up in Josef Korenar and Malik has similarities but seems to have starter potential. In the seventh round, the Sharks throw two darts at overagers with rhyming surnames who can both score. Musorov and Mayorov are boom or bust, but San Jose has had their share of hits with late-round swings in recent years.
Boston Bruins
58) Brandon Coe (RW, Canada, North Bay OHL)
89) Anton Johannesson (LD, Sweden, HV71 J20)
151) Trevor Kuntar (LW/LC, USA, Youngstown USHL, overager)
182) Marek Blaha (RD, Czech Republic, Sparta Praha U19/TUTO)
213) Michal Gut (LC, Czech Republic, Everett WHL)
TOTAL: 5 (1 RW, 1 LD, 1 LW, 1 RD, 1 LC)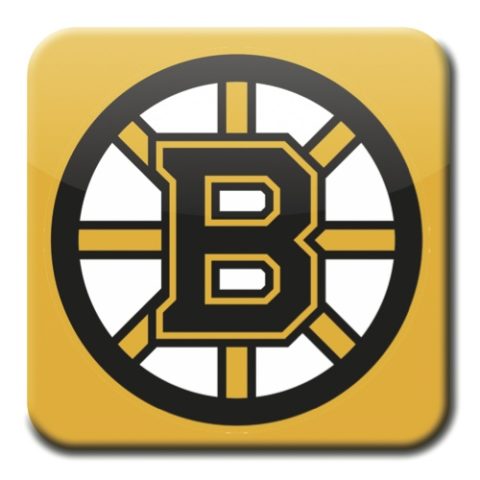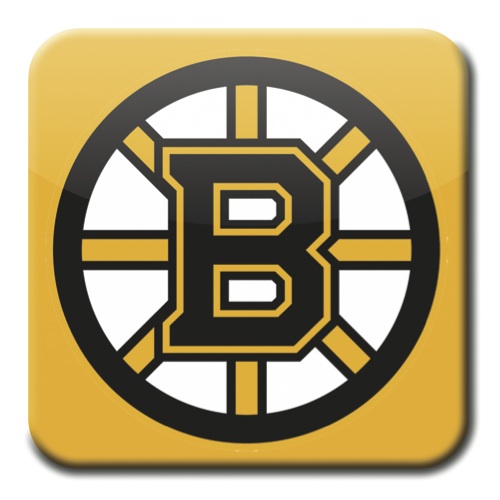 ANALYSIS: The Bruins take Coe as a budding power forward with terrific hands and skating for his size. Kuntar is a sturdy scorer too, with the potential to develop along the lines of Anders Bjork. Johannesson and Blaha are small but slick offensive-minded defenders who could become power-play successors for Torey Krug. Johannesson also replaces fellow Swede Axel Andersson in the pipeline after Boston traded the 2018 second-rounder as part of the package for Ondrej Kase. Speaking of Kase, who was a seventh-round steal (205th overall in 2014), Gut is a real sleeper as one of the younger prospects in this draft class with an August birthdate and a breakout candidate as a sophomore for Everett. Boston obviously likes their Czechs — with David Pastrnak, David Krejci and now Kase on the current roster, while Jakub Lauko, Jakub Zboril and Dan Vladar could all be part of the future — so Blaha and Gut may very well be on the Bruins' radar. There is a good amount of upside to this draft class for Boston.
Tampa Bay Lightning
62) Alexander Pashin (RW, Russia, Tolpar Ufa MHL)
85) Tristen Robins (RC, Canada, Saskatoon WHL)
93) Dmitri Ovchinnikov (LW, Russia, Sibirskie Snaipery Novosibirsk MHL)
94) Samuel Knazko (LD, Slovakia, TPS U20/Seattle WHL)
124) Marko Stacha (LD, Slovakia, Dukla Trencin/Vancouver WHL)
157) Samuel Hlavaj (G, Slovakia, Sherbrooke QMJHL, overager)
186) Declan Carlile (LD, USA/Canada, Merrimack College NCAA, overager)
217) Zach Uens (LD, Canada, Merrimack College NCAA, overager)
TOTAL: 8 (4 LD, 1 RW, 1 RC, 1 LW, 1 G)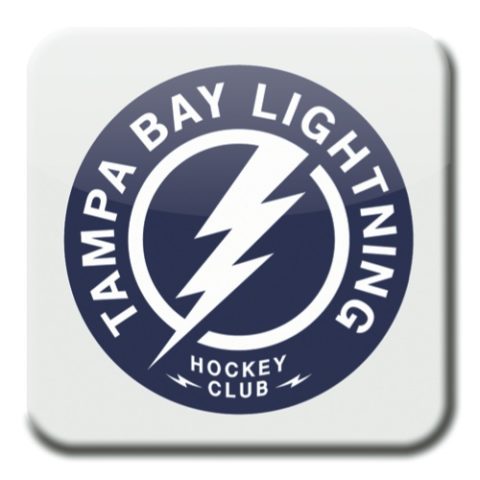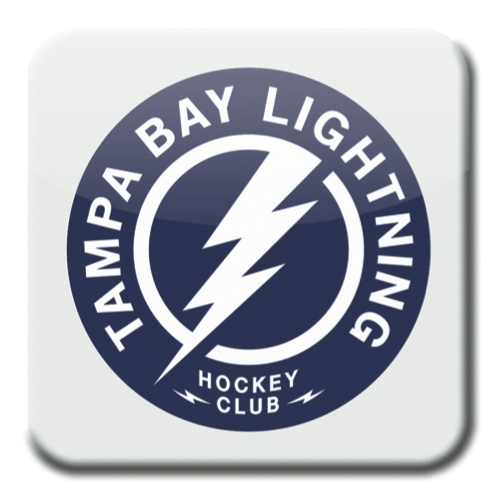 ANALYSIS: The Lightning come out swinging on smaller forwards with significant upside in Pashin, Robins and Ovchinnikov. Could Pashin be the next Nikita Kucherov? Could Robins be the next Brayden Point? There are some similarities, particularly between Robins and Point, who was also a third-round steal. Kucherov was a home run in the second round and Pashin has the potential to be the same. Ovchinnikov is even more boom or bust than Pashin, but Tampa Bay is one team that can swing away since their prospect pool is already deep and their ability to develop NHL talent is second to none. The Lightning bookend the fourth round with Slovak defenders who could both be developing in the WHL. Knazko is more offensive but Stacha is the steadier of the two. Hlavaj, another Slovak, is an over-age goaltender who should be pro ready sooner than later as an AHL option for Syracuse in the Tampa system. Lastly, the Lightning land Merrimack teammates Carlile and Uens in the later rounds as late-blooming college defenders who are trending up along the lines of Max Crozier and the recently signed Alex Green. Make no mistake, Tampa Bay is swinging for the fences with this draft class, which has the makings of a grand slam for Al Murray and his scouting staff.
Pittsburgh Penguins
77) Justin Sourdif (RW, Canada, Vancouver WHL)
108) Blake Biondi (RC, USA, Hermantown U.S. High School)
139) Ryan Francis (RC/RW, Canada, Cape Breton QMJHL)
170) Artem Shlaine (LC, USA/Russia, Shattuck St. Mary's U.S. High School)
TOTAL: 4 (2 RC, 1 RW, 1 LC)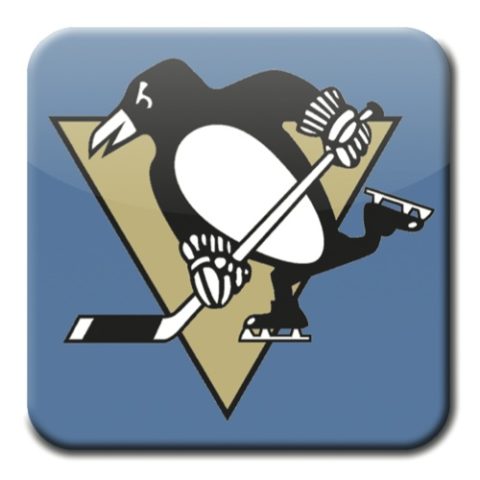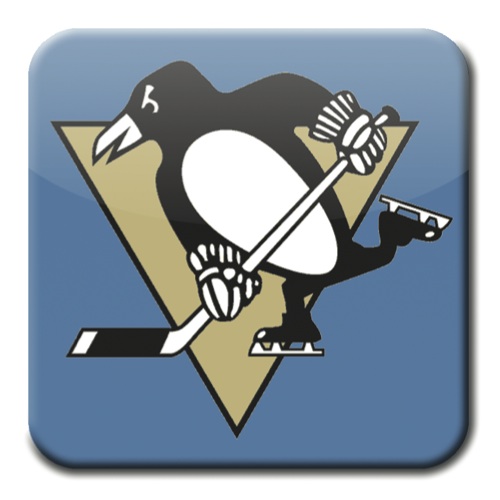 ANALYSIS: The Penguins prioritized forwards in my mock, though it wouldn't be surprising to see them focus more on defencemen and maybe even draft a goaltender in 2020. All four of these forwards would be great value and perhaps too good to pass up at those spots. Sourdif could be a hybrid between Evander Kane and Brendan Gallagher, while Biondi won the Mr. Hockey Award as the top Minnesota high-schooler during his draft year. Jake Guentzel was a Minnesota high-schooler too, don't forget. Pittsburgh took two QMJHL forwards to start last year's draft with Samuel Poulin and Nathan Legare both progressing nicely, so Francis could be a fit this time around as a smaller offensive catalyst. Francis is from Nova Scotia, the province that produced a pretty good Penguin — Sidney Crosby's hometown is just a half-hour away. Speaking of Crosby, his dominance started at Shattuck St. Mary's, which is where Shlaine starred during his draft year as the prep team's leading scorer.
Vancouver Canucks
82) Brock Faber (RD, USA, NTDP U18)
113) Oskar Magnusson (LC/RW, Sweden, Malmo J20)
144) Elliot Ekmark (LC, Sweden, Linkoping J20)
175) Gage Goncalves (LC, Canada, Everett WHL, overager)
191) Ben Meehan (LD, USA, Cedar Rapids USHL, overager)
TOTAL: 5 (3 LC, 1 RD, 1 LD)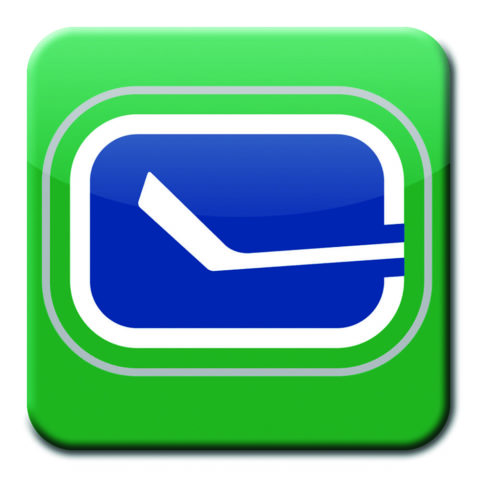 ANALYSIS: The Canucks are now without Judd Brackett, so it'll be interesting to see how Vancouver approaches this year's draft. My mock produced Brackett-esque results, but Jim Benning may adopt a different strategy. Nonetheless, Faber is a smaller, puck-moving defender in the mould of Troy Stecher with the potential to become a poor man's Quinn Hughes — albeit more transitional and less offensive in terms of point production, thus more like Stecher. Magnusson and Ekmark are skilled Swedes, which the Canucks have always liked at the draft. Goncalves is an overager trending up in the WHL, similar to last year's Carson Focht pick. Meehan is another late-bloomer as a blueliner with plenty of poise and offensive upside. There are some favourites of Vancouver-based draft analysts among this class, so you know they'll be happy with this haul.
New York Islanders
90) Eemil Viro (LD, Finland, TPS Liiga)
121) Landon Slaggert (RW/LC, USA, NTDP U18)
152) Parker Ford (RC, USA, Providence College NCAA, overager)
183) Jack Smith (LC, USA, St. Cloud Cathedral U.S. High School)
214) Yegor Chinakhov (RW, Russia, Omskie Yastreby MHL, overager)
TOTAL: 5 (2 RW, 1 LD, 1 RC, 1 LC)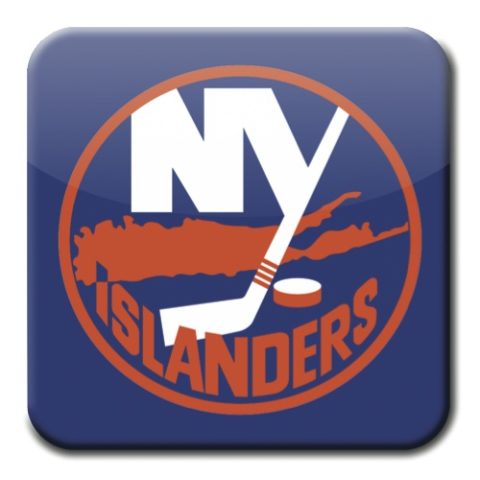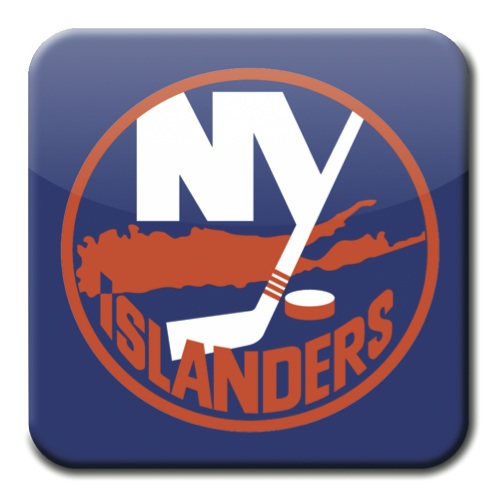 ANALYSIS: The Islanders have taken their share of American forwards in recent years and would be taking three more in my mock. Slaggert flew a little under the radar with The Program, Ford came on strong as an overager at Lou Lamoriello's alma mater and even made the cut for the World Juniors, and Smith might have been projected much higher had he stayed healthy. The Islanders stole Anders Lee in the sixth round as a Minnesota high-schooler, which is where they would be snagging Smith too. Could the Islanders see shades of Brock Nelson in Slaggert? Possibly. With Viro as their top pick, the Islanders may see him as a steal there — they took another Finnish defenceman with their top pick in 2017, second-rounder Robin Salo. Lastly, Chinakhov would be a Russian flyer along the lines of Anatoly Golyshev, though Chinakhov plays a tenacious style like a young Leo Komarov, who grew up in Finland before circling back to Russia as a dual citizen. On the flip side, the Islanders also have forward prospect Ruslan Iskhakov, who is Russian but left college in the States to continue his development in Finland. Still, the emphasis would be on the American forwards with Slaggert, Ford and Smith joining the likes of Kieffer Bellows, Oliver Wahlstrom, Jake Pivonka and Logan Cockerill in the Islanders' system.
Arizona Coyotes
49) Forfeited Pick
111) Antonio Stranges (LW/LC, USA, London OHL)
142) Leo Loof (LD, Sweden, Farjestad J20)
173) Benjamin Baumgartner (LC, Austria, Davos NLA, overager)
204) Simon Knak (RW, Switzerland, Portland WHL)
TOTAL: 4 (1 LW, 1 LD, 1 LC, 1 RW)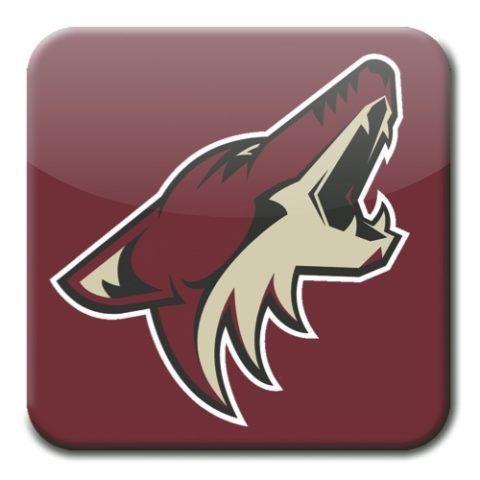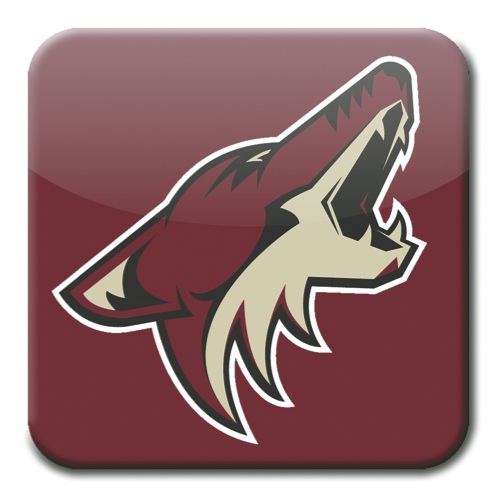 ANALYSIS: The Coyotes will miss that forfeited second-rounder — though not as much as their forfeited first-rounder in 2021 — but they still get a polarizing player possessing first-round tools with their top pick in Stranges. Many, including myself, had Stranges pegged as a first-rounder entering the draft year but a lack of production and perhaps a lack of effort at times landed him in Dale Hunter's doghouse, which limited Stranges' role in London and hindered his draft stock. Stranges has similarities to former Coyotes forward Anthony Duclair as a stellar skater and streaky scorer who struggles with consistency and sticking to a system. Like Duclair, Stranges often leaves his coaches and fans wanting more. Loof is a solid, not overly flashy Swedish defenceman and Arizona nets one of those nearly every year at the draft. Baumgartner is a late-bloomer who could boom like fellow Austrian Michael Grabner, while Knak could be a seventh-round steal like fellow Swiss import Valentin Nussbaumer. The Coyotes are taking some fairly big swings, but they have to in their current draft predicament.
---
Fisher's Mocking History
---
---
---
---
---
---
---
---
Get the latest NHL Draft & Prospect rankings, news and analysis