Over the past 24 hours, the NHL community has been sent into a frenzy with reports that Gary Bettman is looking to expand the NHL. The first report says that a team in Las Vegas is all but a guarantee, and that frequent activity in Seattle means another team is likely on the way there as well. That would leave the NHL at 32 teams, 16 in each conference. Then, a second report came in, stating that there would be four new teams added by 2017:
NHL expansion – four teams added by 2017, Quebec City, Toronto, Seattle, and Las Vegas $1.4b in expansion fees

— Howard Bloom (@SportsBizNews) August 27, 2014
It's true that hockey's popularity is at an all-time high, and Bettman would be stupid not to entertain the idea of capitalizing on the popularity. However, these reports have 3 serious problems with them that would make anyone question their validity.
The Source of the Reports
The two men that claim to have the sources that broke this news were Tony Gallagher and Howard Bloom. If you're thinking in your head "Who?", you aren't the only one. Tony Gallagher is a writer for The Province, a newspaper in British Columbia. Howard Bloom is the writer that maintains the website sportsbusinessnews.com. To my knowledge, neither has ever been the one to break massive league-wide news like this.
I'm sure they're both fine journalists, but I would take any "sources" they claim to have with a massive grain of salt. They are not the big names that typically break huge news like this. Is it possible that two relatively low profile journalists have sources that high up in NHL offices to get reports like this ahead of guys like Bob McKenzie, Pierre LeBrun, or Renaud Lavoie? Yes, but it's incredibly unlikely. In fact, Lavoie all but squashed their reports a few hours ago:
Lots of talks about a possible expansion involving 4 city's. Its not something the NHL is working on. Bill Daly told me nothing as changed.

— Renaud Lavoie (@renlavoietva) August 27, 2014
In today's media world, anyone can claim to have sources. But when it comes to huge stories like this, don't believe what you're hearing unless it comes from a reputable proven source with a track record.
Do Those Cities Have Arenas to House NHL Expansion Teams?
In short, yes and no. Of Quebec City, Toronto, Seattle, and Las Vegas, only Quebec City and Toronto currently have an arena that could support an NHL franchise.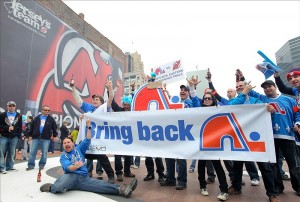 In Quebec City, the Colisée Pepsi was where the Quebec Nordiques played when they existed, and is the current home to the Quebec Remparts of the QMJHL. It sits 15,176, which would make it the second smallest arena in the league, behind only the MTS Centre in Winnipeg. The New Quebec City Amphitheatre is also under construction, and is scheduled to be opened in October of 2015. It can seat 18,482 for hockey games, and seems like a much more likely fit if an NHL team was given to Quebec City.
In Toronto, the Air Canada Centre is the only arena suitable for an additional NHL team (the Leafs already play there). If a second NHL team was to play there, that would mean that the arena would be shared among the Leafs, Raptors of the NBA, a second NHL team, and the Toronto Rock of the NLL. They all play their seasons at pretty much the same time.
There is a known correlation between having a lot turnover of the arena surface and having poor quality ice. Look no further than Madison Square Garden in New York. Two NHL teams, on top of two other pro franchises, in one arena is asking for low quality ice.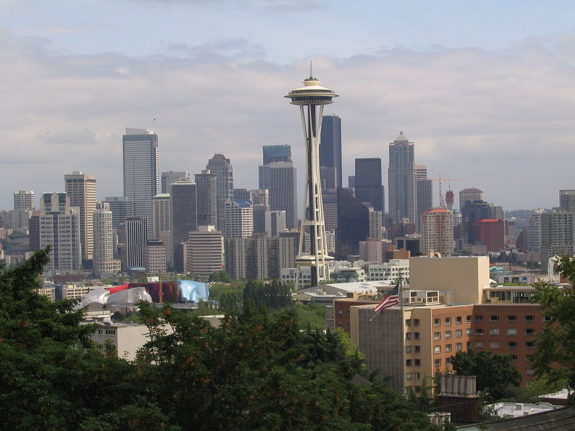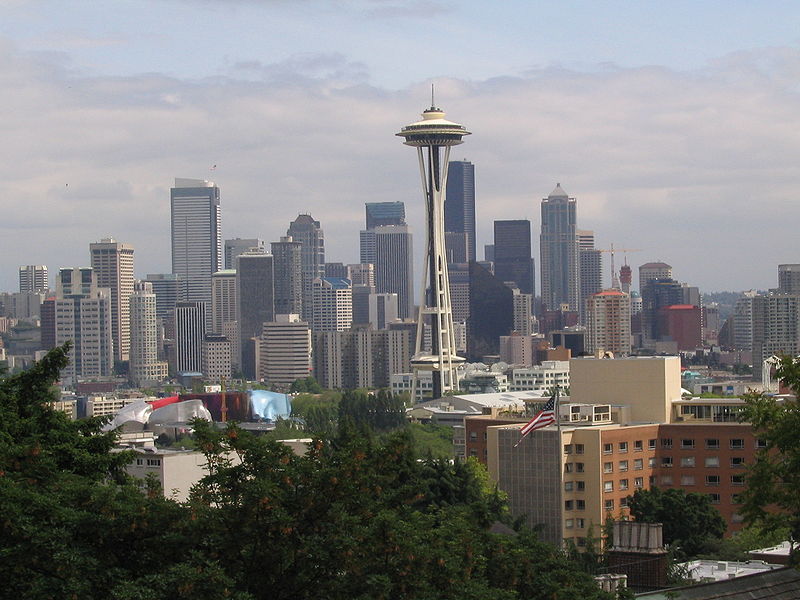 In Seattle, there is no current arena that would be a good home for an NHL team. If you had to pick one, it would be KeyArena, which can house 15,177 for ice hockey games. It would be the second smallest arena in the league to the MTS Centre in Winnipeg. However, the MTS Centre is relatively new, opening in 2004. KeyArena was opened in 1962, which would make it the oldest arena in the NHL. If the NHL were to come to Seattle, a new arena would need to be built. And as of right now, there are no concrete plans to build one.
The MGM-AEG Arena is currently under construction in Las Vegas, with a scheduled completion date of March 2016. It is located on the Las Vegas strip, and can house 17,500 fans for a hockey game. That would be on the smaller side, 8th smallest in the league, but it would be an acceptable home to a new NHL expansion franchise.
If Seattle was given a team, for the above reports to be true, new ground would need to be broken on an arena by October 2015 at the very latest. The latest two NHL arenas to be built in Pittsburgh and New Jersey took two years to build. The city of Seattle would basically have to work out all the details of getting approval for a team from the NHL, and get plans for an arena in 14 months. That would be a tall task.
Who Will Play for The New Teams?
The last time the NHL expanded was 2000, when it added the Minnesota Wild and Columbus Blue Jackets. To populate those teams, they held an expansion draft where each team selected 26 unprotected players from the other NHL teams. The players selected were a mix of veterans on the tail-end of their careers, bottom pairing defensemen, and grinders with a few hidden gems mixed in. Sure, Mathieu Schneider and Filip Kuba ended up being solid players. But for the most part, the list of players selected is a group of nobodies.
And that was only two new teams! Imagine how bad the rosters would look if four expansion teams were being created. These teams would struggle mightily in today's NHL, and it would take years for them to become close to relevant. One idea suggested was to bring over more players from the top European leagues like the KHL, SEL, and SM Liiga.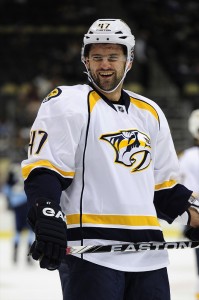 That may sound like a good idea, but when you take a look at the best players in those leagues, you realize that they're guys that tried to make the NHL, and failed. Players like Bud Holloway, Oscar Moller, Joakim Lindstrom, Nigel Dawes, Brandon Bochenski, Mikko Koskinen, Nathan Oystrick, and Eric Perrin were some of the best players in those leagues last year, but were mediocre at best NHL players.
Maybe you could lure over malcontents like Alexander Radulov or the Kostitsyn brothers with promises of them being the star of a new NHL expansion franchise. However, that's the best you're going to get.
If the league added four new teams and populated them with an expansion draft, the results would be disastrous.