With the 2015 offseason nearly halfway over, the Draft and Free Agent Frenzy are all but a distant memory. Plenty of fans are already looking forward to the 2015-16 season, looking for an early prediction of how the standings will look in April. Although full on predictions may be for late August and September, it never hurts to look at the front-runners for potential breakout seasons.
Last season, the Calgary Flames and Ottawa Senators both stunned hockey critics and fans alike in their road to the playoffs, despite being projected to be bottom feeders throughout the offseason. This year, the Oilers could take over the role as the league's biggest surprise. A reinvented front office filled with experienced and respected men and women, as well as new found depth throughout the lineup make Edmonton a team to watch.
Columbus and Washington also look like teams who may make a push to become serious Stanley Cup contenders. The Capitals already made a strong push last year, but the addition of Oshie and Williams makes them much more suited for the postseason. The Blue Jackets added a two-time Stanley Cup winner in Brandon Saad and are also going to be healthy (knock on wood) for the start of the season.
All three teams have the potential for terrific seasons, the reasons for which are broken down below.
Columbus Blue Jackets
2014-15: 42-35-5 – 89PTS. 5th in Metropolitan Division; 5th in Wildcard; Missed Playoffs
The Columbus Blue Jackets season was derailed due to a ridiculous amount of injuries to their roster. Within the first month of the 2014-15 season, the Blue Jackets lost Cam Atkinson, Artem Anisimov, James Wisniewski, Brandon Dubinsky, Nick Foligno, Boone Jenner, Matt Calvert and their former Vezina Trophy winning goaltender, Sergei Bobrovsky. Columbus struggled throughout the year to find viable replacements for their regulars, which had an immediate impact on their record. By the end of the year, with most of their roster finally in tact, the Jackets went on a 14-1-1 roll to climb back to fifth in the Metropolitan Division.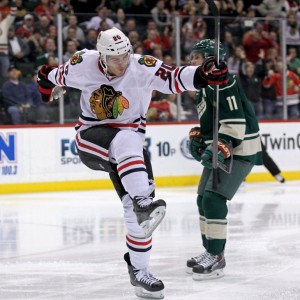 Additions – Brandon Saad and Gregory Campbell
The Blue Jackets made a huge acquisition when they pried Brandon Saad away from the Blackhawks. The 22-year-old has already captured two Stanley Cups and made a significant mark on the NHL. He had a career high in goals and points last year with 23 and 52, respectively. Saad should be a solid top-six winger for the Jackets. Gregory Campbell was signed as a free agent and will likely play a fourth line role in Columbus. He scored six goals and 12 points in 70 games with the Bruins last season.
Subtractions – Mark Letestu, Artem Anisimov, Marko Dano, Jeremy Morin and Corey Tropp
The Blue Jackets did lose a few of their regulars from last season, most in the trade for Saad. Mark Letestu signed with the Oilers after his 54 solid games with the Blue Jackets last year. Meanwhile, Anisimov, Dano, Morin, and Tropp were all dealt to Chicago. In total, Columbus needs to fill 230 man games with the loss of these players. Sure, Saad should be able to take up about 80 of those, but who else will fill those holes? Perhaps, all it will take is a healthy roster. In fact, the Blue Jackets currently have 13 forwards and six defenceman all of NHL calibre signed. So, if health is on their side, they should be fine.
---
All in all, the biggest reason to believe in Columbus this year is because of their success when they were healthy, which they will be to start the season. The addition of a young star with tremendous playoff experience already adds to the mentality of the team in the locker room. With the talent on this team and the results from 2013-14, it's not farfetched to have this team near the top of the Metropolitan Division for next year.
Washington Capitals
2014-15: 45-26-11 – 101PTS. 2nd in Metropolitan Division; Lost in Conference Semi-Finals
The Capitals were one of the best teams in the NHL down the stretch run. Led by their dynamic duo of Alex Ovechkin and Niklas Backstrom, they climbed up to second in their division. The Caps were sixth in the league in both goals for and goals against, proving they are more than just a team led by offence. They were ousted in game seven by the Rangers in the playoffs and looked like a team that is just one step away from making a push for the Stanley Cup.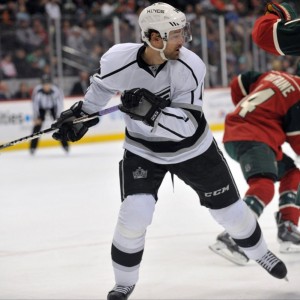 Additions – T.J. Oshie, Justin Williams, Dan Ellis and Taylor Chorney
Washington made two very big acquisitions in the likes of Oshie and Williams. Oshie is a 28-year-old winger who consistently scores 20 goals and about 60 points a year. He is a responsible two-way player who will be a top-six forward. Williams, a three-time Stanley Cup champion, is a puck possession powerhouse. He has been a 20 goal, 20 assist player over the past two years and at 33-years-old, he will likely hover around that mark next year. Ellis should be the AHL starter, while Chorney will likely join him in Hershey.
Subtractions – Joel Ward, Mike Green, Troy Brouwer, Eric Fehr and Curtis Glencross
The Capitals did lose a number of very valuable pieces over the offseason. Four of their top nine point producers are no longer apart of the team, which should put significant pressure on their depth scoring. The Capitals did not replace Green, their extremely offensive defenceman who signed with the Red Wings. Ward, Brouwer, and Fehr represented a trio of phenomenal depth forwards who produced very well. Oshie and Williams will be in tough to make up for those three.
---
Washington has been a very successful regular season team for many years since their core was set in place, but have yet to experience the third round in the Alex Ovechkin era. Justin Williams is a player that will help tremendously to set the tone of a winning team in the locker room. He understands what it takes to be a Stanley Cup champion and can share great wisdom with his teammates. After nearly reaching the Conference Finals last year, this is a team that definitely has the tools to go on a long playoff run.
Edmonton Oilers
2014-15: 24-44-14 – 62PTS. 6th in Pacific Division; 7th in Wildcard; Missed Playoffs
The Oilers had yet another season to forget. Finishing 28th in the league, they were lucky enough to win the draft lottery, giving them a generational player in Connor McDavid. But, with their fourth 1st overall pick in the last six drafts, the Oilers have probably done enough rebuilding and desperately need to make a push this year. With a new general manager and head coach, both of whom have experience with winning teams, the Oilers look primed to finally make a turn for the better.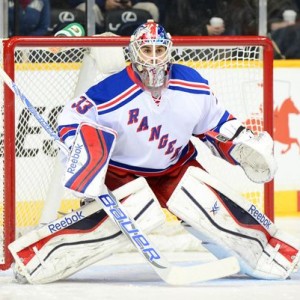 Additions – Connor McDavid, Cam Talbot, Andrej Sekera, Griffen Reinhart, Mark Letestu and Lauri Korpikoski
Of course Connor McDavid is the big name, and the heavy favourite for the Calder Trophy next year. They also traded for Cam Talbot, who looks to be ready for a starter's role. He will be in for a shock after playing behind the Rangers defensive core, but should be alright. Signing Sekera provides needed stability on the back-end and also provides time for Darnell Nurse and Griffen Reinhart if they are not yet NHL ready. Letestu and Korpikoski finally give the Oilers a bottom-six that is NHL calibre, after playing with six AHL players for multiple years.
Subtractions – Derek Roy, Viktor Fasth, Boyd Gordon, Martin Marincin, Matt Fraser and Jesse Joensuu
The Oilers lost several players who had played their fair share of NHL games last year, but they will not be missed with the additions they made. Roy played very well for a struggling team, but was on the downswing of his career nonetheless. The remaining players were very expendable all year long, and would be hard pressed to find an NHL job anywhere besides Buffalo and Arizona at this point.
---
The Oilers have been downright terrible for nearly a decade despite excellent draft picks year after year. This upcoming season looks like it may be different however. Not only did they add a generational prospect, solid goaltending and veteran depth players, but they finally hired a respectable front office. Their recent top draft picks are getting into their early 20's and have learned the game for quite some time now. The depth will also give some support for the top-six so they are no longer the only threat on the team. A playoff spot for Edmonton may be a push, but it is finally a realistic possibility.
Which team do you think is poised to breakout in 2015-16? Let us know in the comments below!
For questions, comments, or concerns you can contact Devin Slawson on Twitter @SlawsonTHW.