It's not over until it's over!
Well, for Nail Yakupov, regardless of how much he'd like to stay and play in Edmonton, his time as an Oiler is effectively coming to an abrupt and under-whelming end.
News recently broke that not only had Yakupov requested a trade prior to the 2016 NHL trade deadline, but that the Oilers did in fact have a number of teams interested in his services, reportedly six to eight clubs. However, something "went wrong" according to Yakupov, as the Oilers obviously failed to pull the trigger on a deal.
Yet, Yakupov's issues with the Oilers go back much farther than the 2015-16 season, as the young winger's play has been on the decline since his first season in the NHL.
An Uneventful History
Since he entered the NHL in 2012-13, Yakupov's play can be best characterized by a consistent decline in production. In his rookie season, Yakupov scored 17 goals in just 48 games, and carried a respectable PPG of 0.65, finishing fifth in Calder Trophy voting as the NHL's best rookie – the future appeared bright for Yakupov in Edmonton.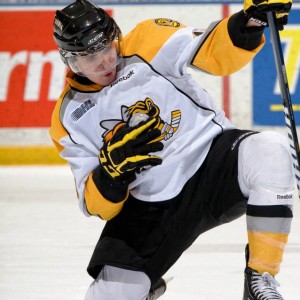 However, in the following season of 2013-14, Yakupov's offensive production fell off, struggling to just 11 goals in 63 games, alongside a PPG of 0.38. Further, his defensive play was incredibly poor, as his plus/ minus rating of -33 placed him amongst the worst in the entire League.
The 2014-15 season was not much better for Yakupov. Although his offense improved, scoring 14 goals in 81 games, his PPG stagnated at 0.41, while his plus/minus took a seemingly impossible step down to -35. By this point, Yakupov had already begun to be labeled a 'draft bust', and based on his play to date, it was deservedly so.
This season, in 2015-16, Yakupov's offensive production has hit a new low, having scored just seven goals through 57 games played to go alongside a PPG of 0.35, a career-low. As such, it should come as no surprise that not only Yakupov, but also his agent, Igor Larionov, are asking the Oilers to provide Yak with a fresh start in the NHL.
In reality, trading Yakupov will have been a long-time coming, as the under-performing, former first overall pick has effectively been on the Oilers' trading block for the past two seasons. However, what his value in a potential trade will be remains to be seen. Of course, the Oilers would like to receive true value for Yakupov, who at 22 certainly retains the potential to become an incredible player in the League down the road, yet based on his career production, it's safe to say that Edmonton will have to drop their asking price in order to deal the right-winger to a prospective bidder.
3 Potential Fits
Deals involving former first overall picks don't happen everyday, and in fact are very rare in the modern-day NHL. As such, the value of such a player in a potential trade has become very difficult to determine, regardless of the experience or lack of success he may already retain.
However, one aspect which Yakupov will have working in his favor is a very reasonable contract, which is set to expire following the 2016-17 season and carries a meager cap hit of $2.5 Million.
In looking around the League today, there are very few teams which would likely be willing to take on Yakupov given the player he is today. Realistically, Yakupov not only needs to play with a quality center-man, but he also needs to receive consistent playing time, minutes which would also come as an increase to the 14:18 he is currently averaging with Edmonton.
In looking throughout the League, there are three particular NHL teams who could provide Yakupov the opportunity to not only rediscover his game, but also provide him with consistent minutes for the foreseeable future.
Calgary Flames
Why it Could Work:
The Calgary Flames could be a perfect fit for Yakupov solely considering how weak they are at the right-wing position. At the moment, the Flames' top right-winger is Michael Frolik, yet after Frolik, there is a considerable drop off in both skill and depth. Michael Ferland has spent considerable time on the right-wing, yet is more of a physical presence than offensive producer. Further, Josh Jooris can be found on the Flames' right-wing, yet he too isn't an imposing offensive threat and is better served in a two-way forward role.
In terms of prospects, the best of which on the right-wing is Emile Poirier, yet he can't be expected to lead the League in scoring any-time soon. Unless Hunter Shinkaruk shifts to the right side and makes an immediate impact, Yakupov would also give the Flames increased scoring depth.
If dealt to the Flames, Yakupov could slot in nicely alongside rookie sensation Sam Bennett, who has shown incredible potential as an NHL center-ice man in his first year of play. Projected to one day be the Flames' first line center, Bennett has good size and elite vision which would perfectly compliment Yakupov's run and gun style of play.
What Would it Cost?
As mentioned earlier, it's difficult to truly determine Yakupov's value in a potential trade.
Obviously, the Oilers need to drastically improve their defense, so looking to the Flames' wealth of defenders could be an option. Tyler Wotherspoon or Oliver Kylington could be intriguing options, yet whether Calgary would be willing to part with either player is an entirely separate question.
Carolina Hurricanes
Why it Could Work:
Like Calgary, the Hurricanes too lack an elite scoring winger on their right side.
Yes, they possess Elias Lindholm, who has been a consistent player in Carolina producing at nearly half a point per game in his first two seasons, yet, behind Lindholm, the Hurricanes are extremely weak on right-wing. Riley Nash and Andrej Nestrasil currently reside on the team's second and third lines, yet lack elite skill and scoring touch.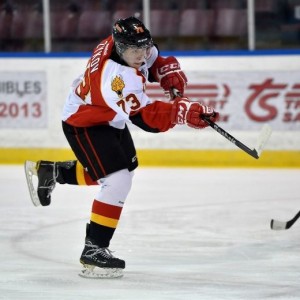 In looking at the Hurricanes current crop of prospects, there are a number who certainly possess incredible NHL potential, namely Sebastian Aho, Valentin Zykov, Sergey Tolchinsky and Warren Foegele, among a list of others.
Given their incredible prospect list, the future is certainly bright in Carolina, especially on the wings. Yet, until those players develop, with most of which playing in junior League's at the moment, the Hurricanes could use an offensive upgrade, especially someone one with one year remaining on his current contract.
What Would it Cost?
Unlike the Flames, the Hurricanes aren't exactly loaded on the back-end.
Currently, Carolina retains an incredibly young defensive core, boasted by the likes of Noah Hanifin, Ryan Murphy, Justin Faulk, Michal Jordan and Jaccob Slavin. Prying away one of the Hurricanes premier young defenders would likely be impossible in a trade involving solely Yakupov, yet add in Ryan Nugent-Hopkins in a potential trade to a team lacking center-ice depth and the Oilers could significantly upgrade their blue-line in one fell swoop.
Montreal Canadiens
Why it Could Work:
Yakupov being traded to the Montreal Canadiens is a rumor which has floated throughout the hockey world for a considerable amount for a considerable amount of time, and in the off-season of 2016, it could finally become a reality.
As one of the lowest scoring teams in the NHL during the 2015-16 season, the Canadiens have very little depth up front, especially on their wings. Sure, they have Captain Max Pacioretty and the feisty Brendan Gallagher, but there is a significant drop off in both skill and experience deeper in Montreal's current lineup. After trading away a number of depth pieces at the deadline, the Canadiens currently boast a number of young players on lower lines, yet none of which have shown they definitively belong at the NHL level long-term.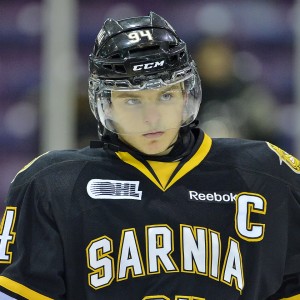 Further, in terms of prospects, while Michael McCarron and Charles Hudon could certainly develop into NHL regulars, other Canadiens prospects such as Connor Crisp have thus far failed to pan out, making the addition of young, highly skilled winger with experience a welcome addition.
In terms of fitting into the current lineup, Yakupov would fit perfectly on the team's top line alongside former Sarnia Sting teammate Alex Galchenyuk, who looks to have definitively captured the Canadiens' first line center-ice position. Alongside Pacioretty, Montreal could ice an explosive top line, and one that would certainly help improve a historically under-whelming offense.
Why Would it Cost?
Let's be honest, the Oilers are looking primarily for defense.
When it comes to the Canadiens, there aren't a whole lot of players Edmonton could hope to attain. P.K Subban, Andrei Markov, Nathan Beaulieu and Alexei Emelin are Montreal's top defenders, and likely aren't going anywhere anytime soon. Otherwise, there are prospects Noah Juulsen and Dalton Thrower. Juulsen is a former first round pick and certainly the more intriguing of the two.
Yet, as we know, the Oilers would love to pick up NHL ready defenders, so players like Greg Pateryn or Joel Hanley might make more sense, yet neither are exactly the top-pairing d-men Edmonton is searching for. As a result, chances are a draft pick would have to be included in a potential deal.
---
Which destination makes the most, or least sense? Comment below!
Brett Slawson is a four-year veteran of The Hockey Writers who covers the Toronto Maple Leafs, NHL prospects, and the OHL's Mississauga Steelheads.
Contact Brett on Twitter @brettslawson92, or by email at brett_slawson@hotmail.com.