One of the biggest names that very well could be available at the March 3 trade deadline is Bo Horvat of the Vancouver Canucks. Several teams would love to add him to their roster for a Stanley Cup run in the spring. One of those teams that are reportedly in on him is the Boston Bruins, currently the NHL's best team with a 36-5-4 record.
The Bruins are on a record-setting pace this season and it's possible that general manager (GM) Don Sweeney might not want to break up a good thing, but there is no doubt that despite how good the Black and Gold have been, they will need additions by the playoffs. There is no telling what the future holds in terms of health for coach Jim Montgomery's team, but you can never have enough depth anywhere on your roster. With the Bruins reportedly in on Horvat, according to Sportsnet's Elliotte Friedman in his recent 32 Thoughts podcast, here are three reasons why they should go all-in to acquire the forward.
Bruins Championship Window is Closing & Closing Fast
Patrice Bergeron and David Krejci each returned for the 2022-23 season on team-friendly deals for one more run with the veteran core for a championship. Missing key players to begin the season recovering from offseason surgeries, Boston was hoping to tread water until Brad Marchand, Matt Grzelcyk and Charlie McAvoy returned. They did more than that with their blistering start that no one saw coming.
Related: Boston Bruins 2022-23 Trade Targets: St. Louis Blues
---
Latest News & Highlights
---
Bergeron is still playing at a Selke Trophy level, Krejci has solidified the second line with David Pastrnak and Pavel Zacha and the Bruins could be considered a three-line deep team, maybe four. Despite all that, adding another forward that is one goal shy of tying his career high of 31 just 46 games into the season. More firepower on a team with tremendous depth would make them more tougher to beat in a seven-game series.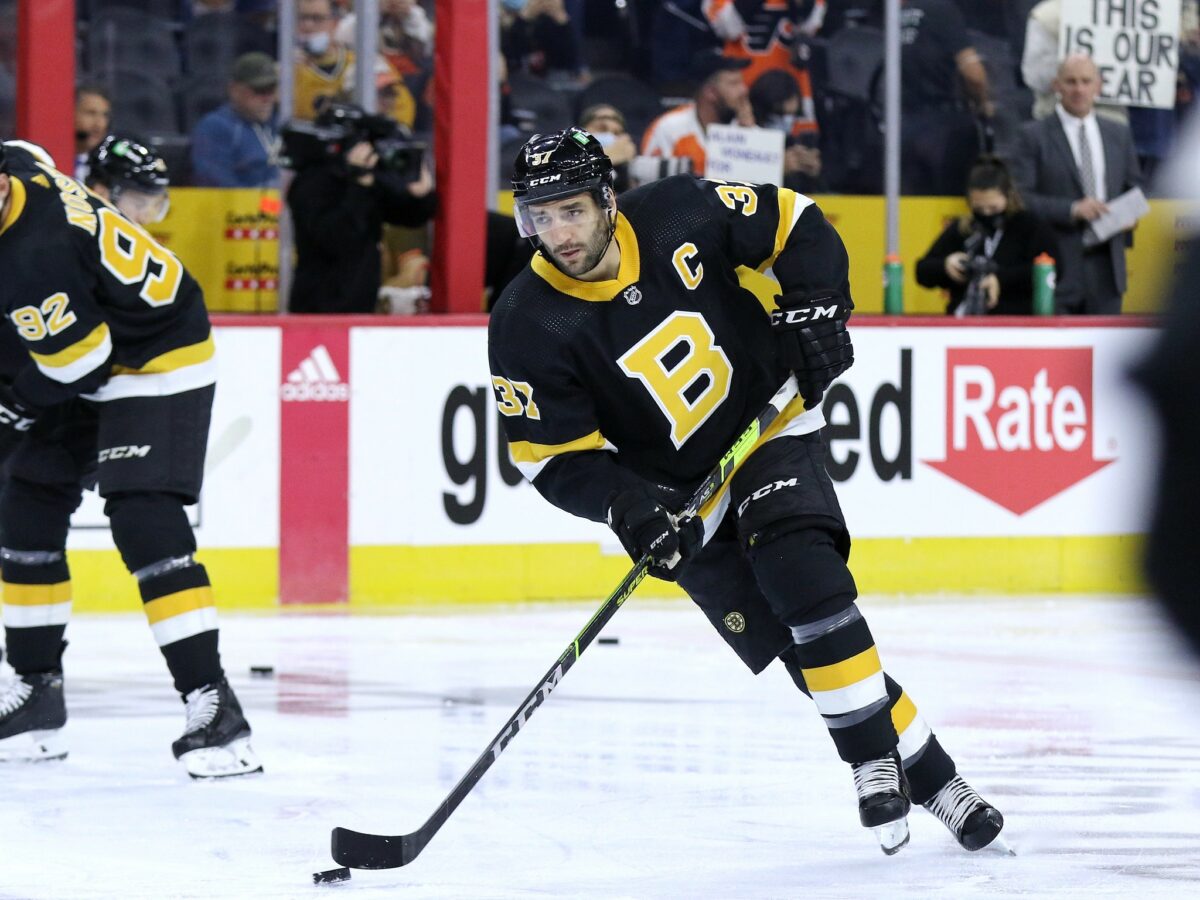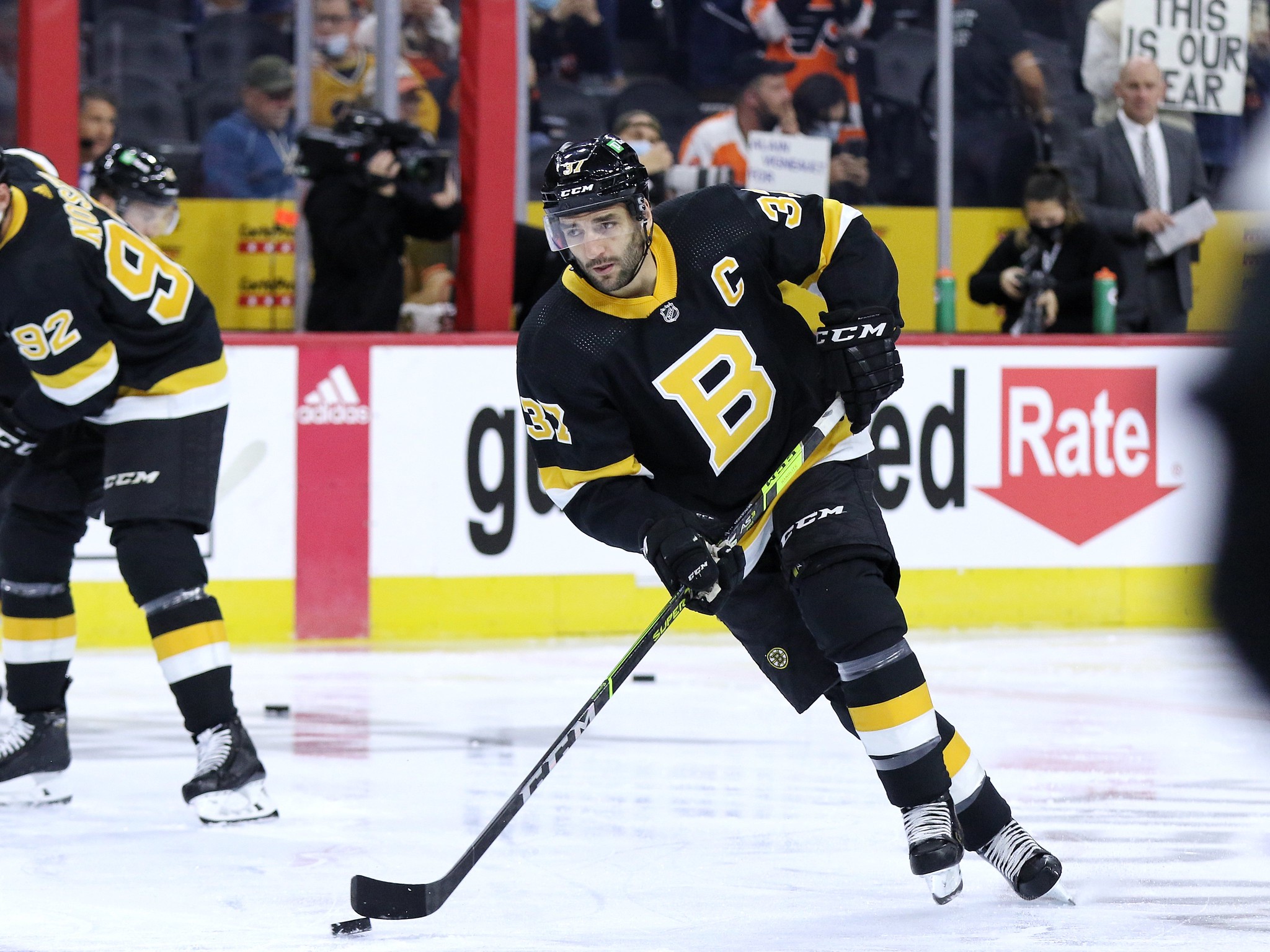 Where would Horvat fit on this Bruins roster? For starters, there would need to be money going out with Horvat money coming in. Yes, the Bruins can get the Canucks to retain money, which would almost have to be a must, but there are options with Craig Smith, Jakub Zboril or maybe a young player like Trent Fredric, which would be tough to let go, but who would the Bruins rather have for a long playoff run, Horvat or Frederic? That choice should be easy. It is very realistic that this is this core's last opportunity at a championship and this core has earned the right for Sweeney to go all-in in acquiring Horvat.
Horvat Solves Long-Term Needs
Boston would also have to more than likely part ways with top prospect Fabian Lysell and their first-round draft pick, but with Sweeney's history in Entry Drafts and Lysell, who the jury is still out on with his NHL ceiling, giving them up is worth the risk for a championship. Giving that up would mean you need to lock up Horvat long-term like they did last season with Hampus Lindholm.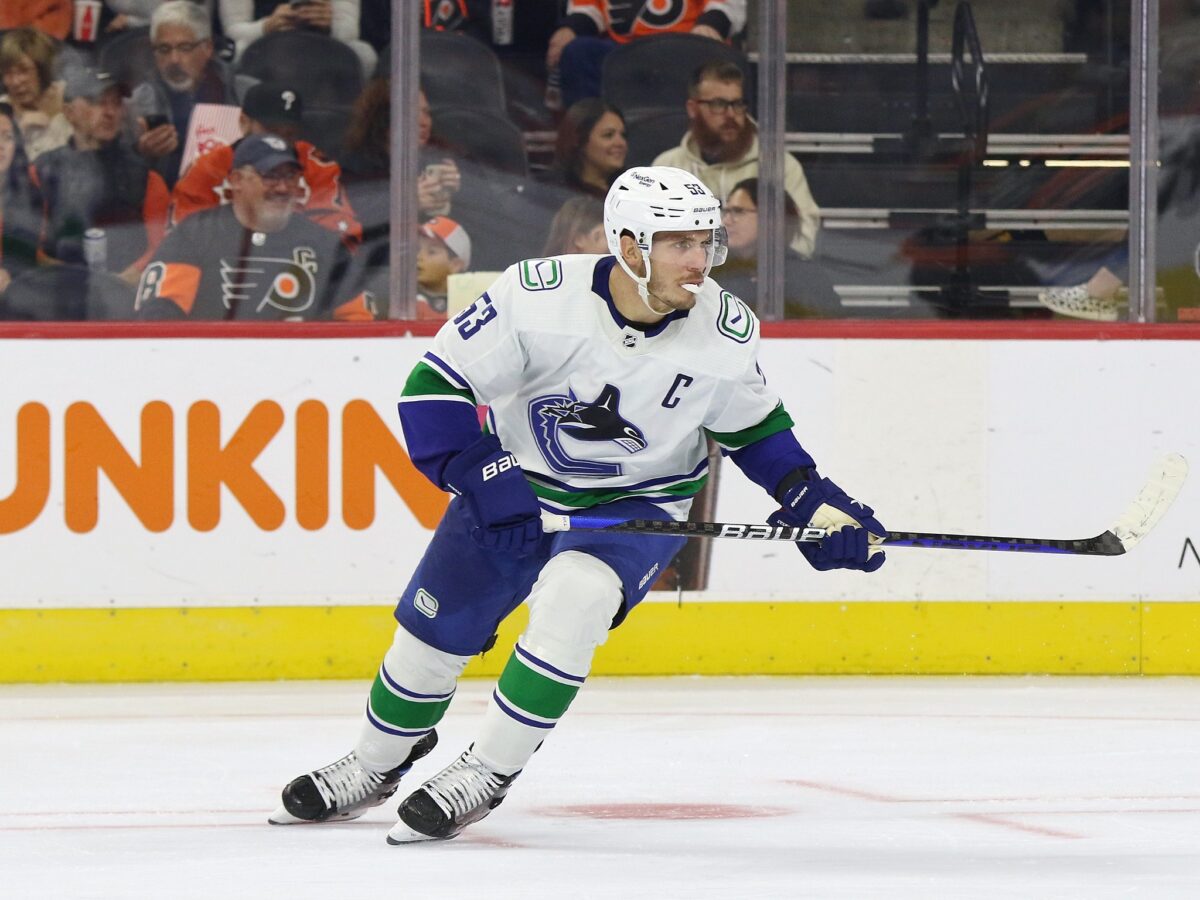 Bergeron and Krejci could be gone by next season at the earliest. It shouldn't surprise anyone. Then what? You're left with Zacha and Charlie Coyle as your top-six centers. Not a great outlook. Who slides between Marchand and Jake DeBrusk next season? That simple solution is Horvat. Even if Bergeron comes back, the feeling here is that Krejci is done regardless of what happens this season, and Horvat is slid into the second spot or top spot if needed.
The Bruins are not blessed with prospective center depth that will be ready to step in and play next season. John Beecher might be the closest, but Matthew Poitras and Brett Harrison are still some time away from being in the NHL. Horvat is a solution for this season and beyond. Getting Horvat to sign on the dotted line keeps the Black and Gold as contenders in the coming years.
Other Teams Will Make Additions
There is no doubt that other contenders are going to add. Just within the Atlantic Division, the Toronto Maple Leafs are guaranteed to add, as will the Tampa Bay Lightning. Just to get to the Eastern Conference Final, the Bruins will have to go through one of those two teams should they survive the first round. The Maple Leafs have the Bruins' number, winning four of the last five games dating back to last season and Toronto is a team that owns the third-best record in the NHL. If not for the Bruins' historic first half of the season, they could be running away with the Atlantic Division. 
Related: Bruins Need for Defensive Depth Reinforced With Carlo Injury
Not only inside the division but teams outside of the division will almost certainly make additions. The Carolina Hurricanes are another team with the Bruins number, frustrating them in a seven-game series in last season's playoffs. Playing against Carolina has been tough sledding for the Black and Gold the last couple of seasons and their system and style are one that could easily eliminate Boston. The New York Rangers will also make additions and they should be considered a postseason threat for all teams. Acquiring Horvat also keeps him away from those teams, as well as any Western Conference contenders too.
Is the current state of the Bruins roster good enough as constructed to win a Stanley Cup? Time will tell, but one thing that this team and veteran core has earned is the right for the front office to go all-in to get what they think can push them over the top of the rest of the league. Horvat not only helps now, but also sets Boston up for future success. Parting ways with Lysell and their first-round draft pick would be tough, but it wouldn't matter in the long run if acquiring Horvat leads to a Stanley Cup championship in the spring of 2023.
---
---